Topic: Candy Johnson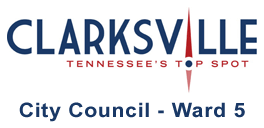 Clarksville, TN -  Born in Philadelphia into a military family, Valerie "Val" Guzman would spend most of her childhood traveling the world.  As most "military brats" understand, it's hard to put down roots when your family changes duty stations every couple of years.
But Val Guzman put down roots in Clarksville  20 years ago with her husband Catarino "Cat" Guzman, and today she's the newly elected Ward 5 Clarksville city councilman.
«Read the rest of this article»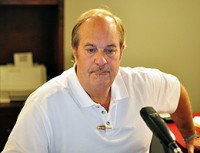 I think we can all agree that we've had about enough of politics to last a lifetime. Especially local politics.  November 6th can't get here quick enough and THAT'S  an understatement.
What once was a process that brought out the best in our city AND country, has now become an ugly display of hate, and division. That display has never been more evident than within our own Clarksville City Council. «Read the rest of this article»

Clarksville, TN – The Clarksville Area Chamber of Commerce announces upcoming events during the month of October.
On October 9th-11th, the Chamber will be hosting a Membership Event to help spread the word of the value and importance of being a part of the local Chamber. Over the two and a half day drive, over 100 volunteers will race against the clock and each other to sign up new Chamber members all while creating awareness for the organization. If interested in becoming a member of the Chamber please contact Denny Fry at 931.245.4342. «Read the rest of this article»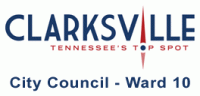 The Clarksville city council met in its usual first Thursday of the month regular session. Topics included rezoning on Trenton Road, Borrowing, Backyard Chickens, Runoff Elections, and Fireworks.
It was not a heavy agenda, but it did take over 2.5 hours to get through it. A couple of items took considerable time. «Read the rest of this article»

Montgomery County, TN – Premier Medical Group Physicians of Clarksville are continuing their support for Clarksville-Montgomery County School System's advance placement students as a part of the Wyatt Johnson Pass and Go program.
«Read the rest of this article»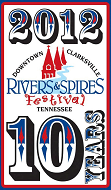 Clarksville, TN – The final day of the 2012 Rivers and Spires Festival on Saturday opened with unseasonably cooler weather to the point of being really chilly.  Warm coats, hats, and/or gloves were the order of the day.  Turnout started out slow, and might have been a little bit depressed over all from previous years as a result, but the people who did come out had a really great time!
Arriving around 11:00am, I found dribs and drabs of people mostly scattered around the various stages. As the morning progressed the numbers steadily increased. I made my way up strawberry alley and watched a vendor playing with one of the many items he had for sale. «Read the rest of this article»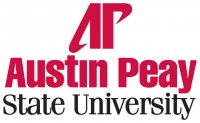 Clarksville, TN – On Saturday, April 21st The Montgomery County Disproportionate Minority Contact (DMC) Task Force under the Tennessee Commission on Children and Youth (TCCY) hosted the 2nd Annual Joint Conference on Juvenile Justice at the Morgan University Center.
This all day conference was sponsored by TCCY, APSU, Planters Bank, and the law office of Merriel Bullock Neal to make it free for youth and parents to participate and receive a catered breakfast and lunch meal.
«Read the rest of this article»

Clarksville, TN – The Annual Barbara Johnson Unity Day Breakfast was held at the Quality Inn Hotel on Wilma Rudolph Boulevard. Many elected officials, pastors, and active members of the community were present to show their commitment to unification for the betterment of the Clarksville Tennessee community.
Awards were presented to former City Council Woman Barbara Johnson and several others to recognize their achievement in addition to elected officials addressing those in attendance.
«Read the rest of this article»

Clarksville, TN – December 28th, 2011, the LEAP Organization hosted the Reality Check Program at the Emmanuel Family Life Center and opened it for youth throughout the city who were unable to participate in their respective schools.
«Read the rest of this article»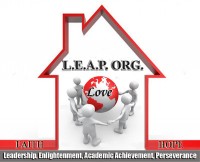 Clarksville, TN – On December 19th, 2011 marked the last day of school for students of the Greenwood Alternative School and the first dose of reality for some. The LEAP Organization facilitated the acclaimed Reality Check program that was sponsored by the Clarksville Montgomery County School System.
Volunteers were asked to sit behind a table that represented different aspects of life such as banks, car dealerships, day cares, college, clothing store, grocery store, and real estate offices.
«Read the rest of this article»