Topic: Carbon Dioxide
Written by Ellen Gray
NASA's Earth Science News Team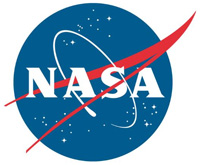 Washington, D.C. – Three-dimensional measurements of the central Brazilian Amazon rainforest have given NASA researchers a detailed window into the high number of branch falls and tree mortality that occur in response to drought conditions.
They found that 65 percent more trees and large branches died due to an El Niño-driven drought in 2015-2016 than compared to an average year. Understanding the effects of prolonged drought gives scientists a better sense of what may happen to carbon stored in tropical forests if these events become more common in the future.
«Read the rest of this article»
Tennessee Department of Environment and Conservation

Nashville, TN – The Tennessee Department of Environment and Conservation (TDEC) has officially transitioned all of its 650 golf carts at the nine Tennessee State Park courses from gas to electric.
The switch will result in an estimated savings of $80,000 per year, prevent the release of approximately 350,000 pounds of carbon dioxide emissions per year and enhance the golfing experience by reducing the noise associated with gas-powered carts.
«Read the rest of this article»
NASA's Jet Propulsion Laboratory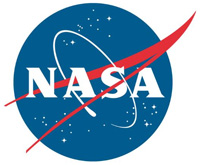 Pasadena, CA – It's a scientific conundrum with huge implications for our future: How will our planet react to the increasing levels of carbon dioxide in the atmosphere?
That seemingly simple question is particularly tricky because carbon — an essential building block for life on Earth — does not stay in one place or take only one form. Carbon in its many forms, both from natural and human-caused sources, moves within and among the atmosphere, the ocean and land as our living planet breathes. To track and inventory carbon and unravel the many intricate processes that cause it to morph across the planet is an epic challenge.
And that's where NASA comes in.
«Read the rest of this article»
Written by Carol Rasmussen
NASA's Earth Science News Team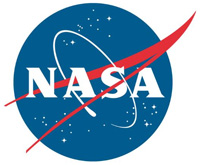 Washington, D.C. – Permafrost in the coldest northern Arctic — formerly thought to be at least temporarily shielded from global warming by its extreme environment — will thaw enough to become a permanent source of carbon to the atmosphere in this century, with the peak transition occurring in 40 to 60 years, according to a new NASA-led study.
The study calculated that as thawing continues, by the year 2300, total carbon emissions from this region will be 10 times as much as all human-produced fossil fuel emissions in 2016.
«Read the rest of this article»
Written by Christine Pulliam
Space Telescope Science Institute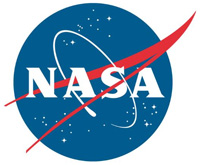 Baltimore, MD – The planet Mars has fascinated scientists for over a century. Today, it is a frigid desert world with a carbon dioxide atmosphere 100 times thinner than Earth's. But evidence suggests that in the early history of our solar system, Mars had an ocean's worth of water.
NASA's James Webb Space Telescope will study Mars to learn more about the planet's transition from wet to dry, and what that means about its past and present habitability.
«Read the rest of this article»
Written by Ellen Gray
NASA's Earth Science News Team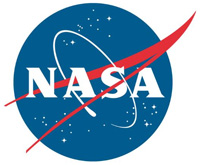 Washington, D.C. – The equivalent of 85 billion tons of carbon dioxide — a huge amount equal to three-quarters of the carbon stored in forests across the contiguous United States — is locked in the living vegetation of one African country that holds much of the second largest tropical rainforest in the world, according to new research.
The study conducted by NASA, UCLA and the World Wide Fund for Nature-Germany produced the first high-resolution map of the amount and distribution of carbon stored in the Democratic Republic of Congo (DRC).
«Read the rest of this article»
Written by Dwayne Brown
NASA Headquarters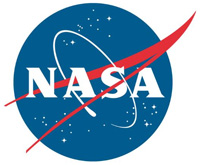 Washington, D.C. – A new NASA study provides space-based evidence that Earth's tropical regions were the cause of the largest annual increases in atmospheric carbon dioxide concentration seen in at least 2,000 years.
Scientists suspected the 2015-16 El Nino — one of the largest on record — was responsible, but exactly how has been a subject of ongoing research. Analyzing the first 28 months of data from NASA's Orbiting Carbon Observatory-2 (OCO-2) satellite, researchers conclude impacts of El Nino-related heat and drought occurring in tropical regions of South America, Africa and Indonesia were responsible for the record spike in global carbon dioxide.
«Read the rest of this article»
Written by Lori Keesey
NASA's Goddard Space Flight Center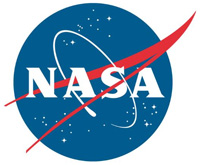 Greenbelt, MD – Venus looks bland and featureless in visible light, but change the filter to ultraviolet, and Earth's twin suddenly looks like a different planet. Dark and light areas stripe the sphere, indicating that something is absorbing ultraviolet wavelengths in the planet's cloud tops.
A team of scientists and engineers working at NASA's Goddard Space Flight Center in Greenbelt, Maryland, has received funding from the agency's Planetary Science Deep Space SmallSat Studies, or PSDS3, program to advance a CubeSat mission concept revealing the nature of this mysterious absorber situated within the planet's uppermost cloud layer.
«Read the rest of this article»
Written with Pam Frost Gorder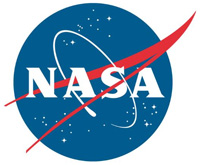 Washington, D.C. – A newly discovered Jupiter-like world is so hot, it's being vaporized by its own star.
With a dayside temperature of more than 7,800 degrees Fahrenheit (4,600 Kelvin), KELT-9b is a planet that is hotter than most stars. But its blue A-type star, called KELT-9, is even hotter — in fact, it is probably unraveling the planet through evaporation.
"This is the hottest gas giant planet that has ever been discovered," said Scott Gaudi, astronomy professor at The Ohio State University in Columbus, who led a study on the topic. He worked on this study while on sabbatical at NASA's Jet Propulsion Laboratory, Pasadena, California.
«Read the rest of this article»
Written by Ellen Gray
NASA Earth Science News Team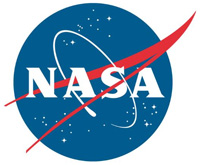 Washington, D.C. – Warmer temperatures and thawing soils may be driving an increase in emissions of carbon dioxide from Alaskan tundra to the atmosphere, particularly during the early winter, according to a new study supported by NASA and the National Oceanic and Atmospheric Administration (NOAA).
More carbon dioxide released to the atmosphere will accelerate climate warming, which, in turn, could lead to the release of even more carbon dioxide from these soils.
A new paper led by Roisin Commane, an atmospheric researcher at Harvard University in Cambridge, Massachusetts, finds the amount of carbon dioxide emitted from northern tundra areas between October and December each year has increased 70 percent since 1975.
«Read the rest of this article»