Topic: Carbon Dioxide
Deborah Williams-Hedges
California Institute of Technology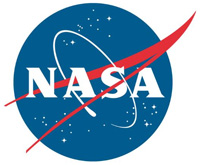 Pasadena, CA – Mars is blanketed by a thin, mostly carbon dioxide atmosphere — one that is far too thin to keep water from freezing or quickly evaporating. However, geological evidence has led scientists to conclude that ancient Mars was once a warmer, wetter place than it is today.
To produce a more temperate climate, several researchers have suggested that the planet was once shrouded in a much thicker carbon dioxide atmosphere. For decades that left the question, "Where did all the carbon go?"
The solar wind stripped away much of Mars' ancient atmosphere and is still removing tons of it every day. But scientists have been puzzled by why they haven't found more carbon — in the form of carbonate — captured into Martian rocks. They have also sought to explain the ratio of heavier and lighter carbons in the modern Martian atmosphere.
«Read the rest of this article»
Written by DC Agle
NASA's Jet Propulsion Laboratory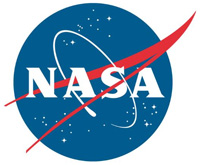 Pasadena, CA – After its launch in 2009, NASA's NEOWISE spacecraft observed 163 comets during the WISE/NEOWISE prime mission. This sample from the space telescope represents the largest infrared survey of comets to date.
Data from the survey are giving new insights into the dust, comet nucleus sizes, and production rates for difficult-to-observe gases like carbon dioxide and carbon monoxide. Results of the NEOWISE census of comets were recently published in the Astrophysical Journal.
«Read the rest of this article»

Nashville, TN – Are you looking for a way to generate some holiday spirit that doesn't involve a mall? Between now and Christmas, there's no better place for an outing than a nearby Christmas tree farm. Even if you already have your tree, tree farms offer all sorts of options from wagon rides and hot chocolate to wreath-making classes and visits from Santa.
Natural trees from local tree farms are completely renewable, recyclable, 100 percent biodegradable and are close to home, leaving a negligible carbon footprint.
«Read the rest of this article»
Written by Kate Ramsayer, NASA Goddard Space Flight Center
and Carol Rasmussen, NASA's Earth Science News Team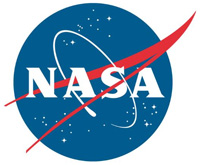 Washington, D.C. – Earth's oceans and land cover are doing us a favor. As people burn fossil fuels and clear forests, only half of the carbon dioxide released stays in the atmosphere, warming and altering Earth's climate. The other half is removed from the air by the planet's vegetation ecosystems and oceans.
As carbon dioxide levels in the atmosphere continue their rapid, human-made rise past levels not seen for hundreds of thousands of years, NASA scientists and others are confronted with an important question for the future of our planet: How long can this balancing act continue? And if forests, other vegetation and the ocean cannot continue to absorb as much or more of our carbon emissions, what does that mean for the pace of climate change in the coming century?
«Read the rest of this article»
Written by Bill Steigerwald
NASA Goddard Space Flight Center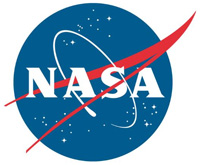 Greenbelt, MD – Comet Lovejoy lived up to its name by releasing large amounts of alcohol as well as a type of sugar into space, according to new observations by an international team. The discovery marks the first time ethyl alcohol, the same type in alcoholic beverages, has been observed in a comet.
The finding adds to the evidence that comets could have been a source of the complex organic molecules necessary for the emergence of life.
«Read the rest of this article»
Written by Joshua Buck
Public Affairs Officer, NASA Headquarters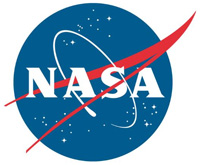 Washington, D.C. – Imagine a world with extreme temperatures that can wreak havoc on unprotected spacecraft and habitat components; a world where water is so scarce that plants are outfitted with sensors so farmers can avoid overwatering them; a world where precious water supplies are found in underground oases by satellites in orbit; a world where systems filter, recycle and purify air for the survival of inhabitants huddled in shelters.
Although images of human habitation on Mars may have filled your mind, the world just described is actually Earth, and the technologies cited are spinoffs, or technologies developed by the American space program that have gone on to benefit the public.
«Read the rest of this article»
Written by Guy Webster
NASA's Jet Propulsion Laboratory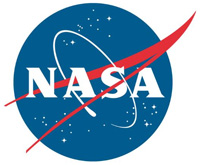 Pasadena, CA – Scientists may be closer to solving the mystery of how Mars changed from a world with surface water billions of years ago to the arid Red Planet of today.
A new analysis of the largest known deposit of carbonate minerals on Mars suggests that the original Martian atmosphere may have already lost most of its carbon dioxide by the era of valley network formation.
"The biggest carbonate deposit on Mars has, at most, twice as much carbon in it as the current Mars atmosphere," said Bethany Ehlmann of the California Institute of Technology and NASA Jet Propulsion Laboratory, both in Pasadena.
«Read the rest of this article»
Written by Alan Buis
NASA's Jet Propulsion Laboratory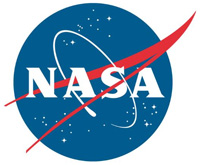 Pasadena, CA – As part of a broad effort to study the environmental and societal effects of climate change, NASA has begun a multi-year field campaign to investigate ecological impacts of the rapidly changing climate in Alaska and northwestern Canada, such as the thawing of permafrost, wildfires and changes to wildlife habitats.
The Arctic Boreal Vulnerability Experiment (ABoVE) will bring together on-the-ground research in Alaska and northwestern Canada with data collected by NASA airborne instruments, satellites and other agency programs, including the Soil Moisture Active Passive (SMAP), Orbiting Carbon Observatory-2 (OCO-2), and upcoming Ice, Cloud and Land Elevation Satellite-2 (ICESat-2) and NASA-ISRO Synthetic Aperture Radar (NISAR) missions.
«Read the rest of this article»
Written by DC Agle
NASA's Jet Propulsion Laboratory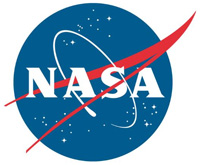 Pasadena, CA – The European Space Agency's Rosetta spacecraft has been witnessing growing activity from comet 67P/Churyumov-Gerasimenko as the comet approaches perihelion (its closest point to the sun during its orbit). On July 29th, while the spacecraft orbited at a distance of 116 miles (186 kilometers) from the comet, it observed the most dramatic outburst to date.
Early science results collected during the outburst came from several instruments aboard Rosetta, including the Double Focusing Mass Spectrometer (DFMS), which uses NASA-built electronics. The DFMS is part of the spacecraft's Rosetta Orbiter Spectrometer for Ion and Neutral Analysis (ROSINA) instrument.
«Read the rest of this article»
Written by Guy Webster
NASA's Jet Propulsion Laboratory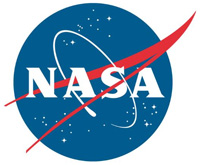 Pasadena, CA – NASA's Mars Odyssey spacecraft will reach a major milestone June 23rd, when it completes its 60,000th orbit since arriving at the Red Planet in 2001.
Named after the bestselling novel "2001: A Space Odyssey" by Arthur C. Clarke, Odyssey began orbiting Mars almost 14 years ago, on October 23rd, 2001. On December 15th, 2010, it became the longest-operating spacecraft ever sent to Mars, and continues to hold that record today.
Odyssey, which discovered widespread water ice just beneath the surface of the Red Planet, is still going strong today, serving as a key communications relay for NASA's Mars rovers and making continued contributions to planetary science.
«Read the rest of this article»