Topic: Carcinogen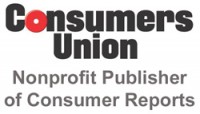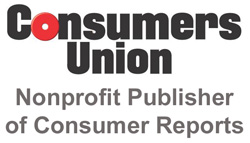 Washington, D.C. – Consumers Union, the public policy and advocacy division of Consumer Reports, today sent a letter to the Food and Drug Administration (FDA) to express "deep concern" about the delays in the FDA's work to limit consumers' exposure to arsenic through food and beverages.
The group wrote, "We strongly urge the Agency to do all it can to ensure the release of its final guidance on arsenic in fruit juice so that consumers can begin to reduce their exposure to this contaminant.  We also urge the Agency to publicly release the results of its arsenic testing of 1,000 rice and rice product samples.  The release of these data will add to our understanding of consumer exposure to arsenic in rice, and we hope that it will also form the basis for FDA action to reduce the amount of arsenic in our diets." «Read the rest of this article»
Concerning levels of known human carcinogen found in tests of more than 200 samples

Yonkers, NY – In Consumer Reports' tests of more than 60 rice and rice products, inorganic arsenic, a known human carcinogen, was found in most of the name brand and other rice product samples. Levels varied, but were significant in some samples.
While there are federal limits for arsenic in drinking water, there aren't many standards for arsenic in food. Earlier this year, Consumer Reports found worrisome levels of arsenic in apple and grape juices and called on the U.S. Food and Drug Administration (FDA) to set limits for arsenic in those juices.
«Read the rest of this article»
Cell phone charm from Claire's caused greatest concern

Yonkers, NY — Consumer Reports' latest tests of 30 children's and household products found three items containing worrisome levels of heavy metals: A metal and rhinestone hair barrette with a high level of total cadmium, a cell-phone charm with lead levels so high it would be illegal if it were considered a children's product, and samples of a popular children's vinyl raincoat that were purchased in late 2009 and had parts that exceeded legal lead limits for children's products. The raincoat was reformulated and labeled "100 % lead free" and CR's tests of the newer version showed it contained only low or trace amounts of lead.
Four years after CR began routinely checking consumer products for heavy metals, and two years after sweeping rules sought to limit lead in children's products, CR examined a variety of children's products and household items that seemed likely to contain heavy metals, based on past recalls and the magazine's previous tests. Of the more than 30 products CR tested using an initial screening method called X-Ray fluorescence (XRF), 14 showed relatively high levels. They were sent for further testing to an outside lab to determine total amounts of lead, cadmium, and mercury. «Read the rest of this article»