Topic: career development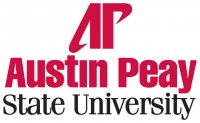 Clarksville, TN – APSU Vice President of the National Alumni Association, Makeba Webb shared the ins and outs of pursuing higher learning opportunities and relationship that education has to career development with students enrolled in the LEAP Youth Career Development Program.
Students listened intently as Makeba advised them of the differences between financial aid, Pell Grants, scholarships and student loans and the impact selecting a school in state or out of state would have on funding sources.
«Read the rest of this article»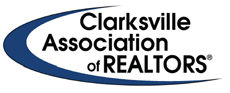 Clarksville, TN – On April 6th, the Clarksville Association of Realtors was the center point for recognizing the achievement of students from various high schools who completed the 12 week Youth Career Development Program.
The graduates consisted of Cassidy Ebersole, Stacey Jenkins, Raven Ross, Matthew Ebel, Courtney Carter, and David Johnson.  Upon receiving their certificate of completion and final program stipend, each student was awarded the opportunity to share what they learned throughout the program.
«Read the rest of this article»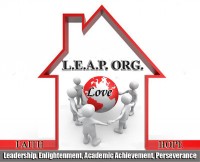 Clarksville, TN – February 2nd, 2013 marked the halfway point for the youth enrolled in the Hybrid Career Development Program. For the 1st 6 weeks a diverse group guest speakers facilitated classes that addressed Self Awareness, Education, Interpersonal Communication, Career Search Preparation, Networking , and Career Progress.
Kohls Manager, Brian Ballinger enlightened students on the importance of continuing to grow after getting the job and shared several key principles for moving up the corporate ladder. In addition to facilitating the classroom instructions, Brian and a group of dedicated Kohls employees volunteer regularly to support Manna Café to fund the Career Development Program through the Kohl's Cares Associates in Action Program.
«Read the rest of this article»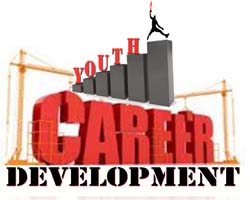 Clarksville, TN – The LEAP Organization, Daymar Institute, Kohls, Manna Cafe, Montgomery County Youth Services, and Youth Employment Services have partnered to operate a Youth Career Development Program.
The goal of the program is to prepare youth to be able to successfully obtain employment by providing interview technique coaching, resume writing instructions, provide relevant work experience, and job placement assistance with employers. «Read the rest of this article»

Clarksville, TN – December 28th, 2011, the LEAP Organization hosted the Reality Check Program at the Emmanuel Family Life Center and opened it for youth throughout the city who were unable to participate in their respective schools.
«Read the rest of this article»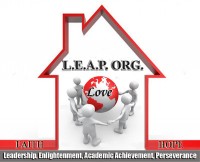 Nashville, TN – July 14th marked the date for the 3rd Annual Woodland Hills Career Fair. Youth detained in the Woodland Hills Youth Development Center were engaged by several businesses, colleges, and non-profit organizations from Nashville and surround areas.
The purpose of this event was to bring in various organizations to share information about their programs ranging from career development, mentoring, job placement, counseling, scholarships, college admission, and shelter.
«Read the rest of this article»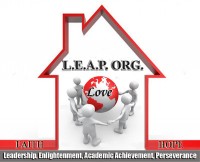 Clarksville, TN – Every kid has a dream….but for many, their dreams are dying.  Today, 20% of young people live in poverty.  In many of our neighborhoods, dropout rates exceed 50%.  Drop outs are 8 times more likely to go to prison than those who stay in school.
What can we do?  How can we stem the tide?  What will reach the next generation to instill in them hope and purpose for a bright tomorrow?  How might we keep them motivated? «Read the rest of this article»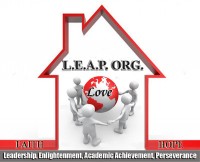 Clarksville, TN – For several years LEAP ORG Founder/CEO, Richard "Reason" Garrett alongside his father Rich Garrett have mowed lawns as a way to put funds back into operating the LEAP Organizations. Due to the growing support from members of the community the father son duo have been able to redirect their efforts.
"It is a blessing to be able to provide our youth with gainful employment while mentoring them at the same time." commented Rich Garrett. "Our youth have a lot of potential, its just without it being channeled in a positive way, it can lead to negative consequences."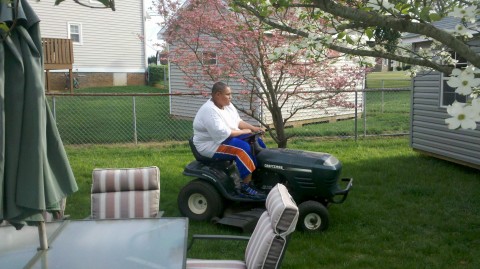 «Read the rest of this article»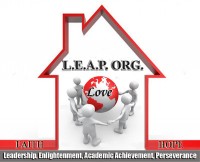 Clarksville, TN – The LEAP Organization is calling middle & high school students to begin the orientation/intake process to become a LEAP Intern. Beginning April 6th from 6:00pm to 7:00pm students will meet at the Emmanuel Family Life Center.
Each Wednesday students will be assigned an individual task to be completed by the following Wednesday. After completing the indoctrination process, students will earn the title of Intern and be eligible for scholarships, job shadowing opportunities, and additional incentives.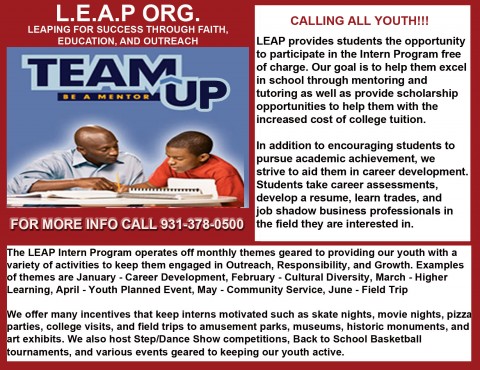 «Read the rest of this article»