Topic: Carolina Hurricanes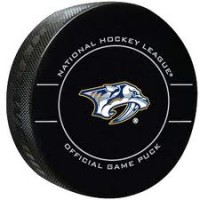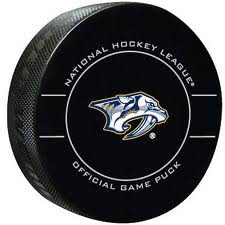 Raleigh, NC – The Nashville Predators fell to the Carolina Hurricanes this afternoon behind 21 year old Sebastian Aho's hat trick, 6-3.
The 21 year old took center stage while an old nemesis in net, Petr Mrazek, stonewalled the Predators for the win. Mrazek has beaten the Predators 7 times dating back to his days with the Detroit Red WIngs.
Aho put the 'Canes on the board at 15:44 of the first period when he took the puck in the neutral zone and beat Pekka Rinne through the five-hole for the early 1-0 lead.
«Read the rest of this article»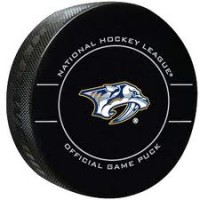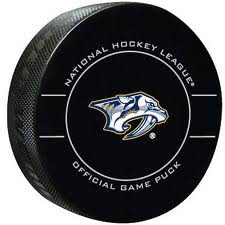 Columbus, OH – The Nashville Predators fought back from a two goal deficit in the third period tonight only to fall short in overtime to the Columbus Blue Jackets, 4-3.
An unfortunate penalty in the OT by Viktor Arvidsson sealed the deal for Columbus as they took advantage of the power play to score the winning goal at 1:22 of the extra period.
The Predators were playing this game with Pekka Rinne in net with the absence of Juuse Saros who was unavailable for the contest. Rinne doesn't normally play in back-to-back games, but was forced into action tonight.
«Read the rest of this article»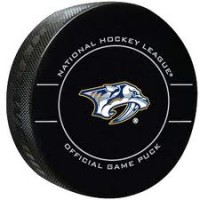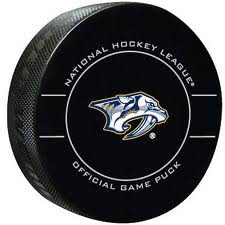 Nashville, TN – The Nashville Predators dropped their second straight game, losing to the Carolina Hurricanes, 4-1, after Carolina scored 4 goals in the first 6:30 of the game.
Nashville goalie Pekka Rinne was sent packing and Juuse Saros stymied the Hurricanes the rest of the way.
But the Predators just couldn't recover from the opening onslaught.
Derek Ryan scored for Carolina just 40 seconds into the game, on a power play.
«Read the rest of this article»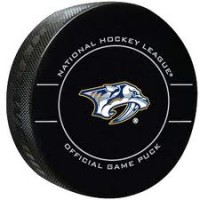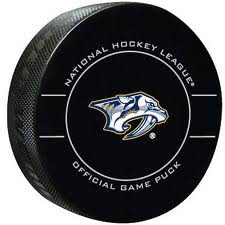 Nashville, TN – The Nashville Predators saw their three game win streak come to a screeching halt at the hands of the fast and furious Winnipeg Jets, 6-4.
Nashville had their backs against the wall from the drop of the puck, but managed to keep pace, taking the lead 2-1 after the first period.
Winnipeg scored first as Adam Lowry scored at 8:05 of the first period. Calle Jarnkrok tied the game for the Predators at the 19:19 mark of the first.
Kevin Fiala brought the Bridgestone Arena crowd to a fever pitch though with a wrister, just 21 seconds after the Jarnkrok goal, and Nashville would go to the first intermission with the lead.
«Read the rest of this article»