Topic: Carroll County

Nashville, TN – The first Peregrine falcon has been trapped in Tennessee in more than 50 years on the banks of the Mississippi River by a Carroll County resident. Tennessee was awarded one permit by the U.S. Fish and Wildlife Service allowing the trapping of one Peregrine falcon for the use in falconry beginning in 2011 in selected West Tennessee counties.
Brian Brown, of Clarksburg, made the historic capture on a Friday afternoon at around 2:30pm. He used a Dho-ghazza net and lured the Peregrine he has named "Belle." He brought the bird to the Tennessee Wildlife Resources Agency in Nashville for the proper processing.
«Read the rest of this article»
Agriculture Secretary Vilsack Delivers Targeted Financial and Technical Assistance to Drought-Stricken Producers and Landowners in 19 States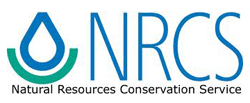 Nashville, TN – Agriculture Secretary Tom Vilsack today announced that USDA will target nearly $16 million in financial and technical assistance to help eligible crop and livestock producers in 19 states cope with adverse impacts of the historic drought gripping the nation.
"President Barack Obama and I continue to work across the federal government to provide relief for those farmers and ranchers who are affected by the severe drought conditions impacting many states across our nation," Vilsack said. "This additional assistance builds on a number of steps USDA has taken over the past few weeks to provide resources and flexibility in our existing programs to help producers endure these serious hardships." «Read the rest of this article»
Prohibition Applies to All Open-Air Burning, Other Tennessee Counties Expected

Nashville, TN – Tennessee Agriculture Commissioner Julius Johnson has issued a burn ban for Carroll, Cheatham, Crockett, Dickson, Fentress, Gibson, Giles, Henderson, Marshall, Maury, Montgomery, Overton, Rutherford, Sevier, Sumner, Williamson and Wilson Counties. The burn ban is effective immediately and will remain in place until further notice.
The ban applies to all open-air burning including leaf and woody debris and construction burning, campfires, outdoor grills and other fire activity outside of municipalities where local ordinances apply. «Read the rest of this article»
Montgomery County, TN – The National Weather Service has a tornado watch 7 in effect until 6:00am cst for the Clarksville Montgomery County Area.
A significant severe weather outbreak is possible in Middle Tennessee tonight and conditions will favor the development of isolated tornadoes. Vigilance is advised overnight.
Early tonight, a line of thunderstorms, some severe, was pushing across Eastern Arkansas. The National Weather Service in Little Rock, Arkansas issued tornado warnings for several of these storms and damage to houses and trees reportedly occurred near the town of Fordyce, Arkansas. «Read the rest of this article»
Muzzleloader Season Starts November 5th

Nashville, TN – Tennessee's youth hunters posted a slight increase over 2010 after a busy weekend of deer hunting across the state in the Young Sportsman Hunt.
The youth hunters (ages 6-16) harvested 8,831 deer, an increase of 13 deer over the same weekend last year. It is also an increase of 629 over the 2009 totals as reported by the Tennessee Wildlife Resources Agency.
For the second straight year, Giles County was the top county for the youth hunt with 284, also an increase of 13 from its 271 total of last year. Weakley County was again second with 234 and Fayette County moved to third from fourth from a year ago with 226. Henry County was close behind in fourth. Lawrence and Hardeman County each surpassed the 200-harvest number with 202 and 201, respectively. «Read the rest of this article»
Offering quality accommodations at an exceptional value, all in your own backyard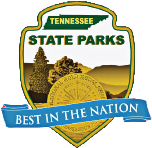 Nashville, TN – Tennessee State Parks will offer special winter rates for 360 villas and cabins, along with six state park inns from November 1st, 2011, through March 31st, 2012.
With a Tennessee State Park within an hour's drive of just about anywhere in the state, families and groups seeking unique recreation opportunities and high-quality accommodations can find the perfect getaway – all at an exceptional value and a bit closer to home.  «Read the rest of this article»
Veterinarians Can Apply for School Loan Repayment Program

Nashville, TN – The Tennessee Department of Agriculture has identified four areas of the state that are now eligible for USDA assistance in filling a shortage of large animal veterinary practitioners.
The USDA National Institute of Food and Agriculture's Veterinary Medicine Loan Repayment Program (VMLRP) will pay up to $25,000 each year towards qualified educational loans of eligible veterinarians who agree to serve in an underserved area for three years. «Read the rest of this article»
Written by Rep. Roy Herron
Nashville, TN – Governor McWherter was our greatest governor during my lifetime, and I believe he was our greatest governor during Tennessee's lifetime. 
Governor McWherter led Tennessee to set records in the economy, job growth, education, building roads, criminal justice, healthcare, lowering taxes and debt.
When Representative Ned McWherter was elected governor, Roy Herron was elected to McWherter's House seat. When Governor McWherter was leaving office, Herron wrote the following column summarizing McWherter's accomplishments as Governor.  «Read the rest of this article»

Nashville, TN – Tennessee's 2010-11 deer harvest numbers saw a slight increase over those of the previous year, Tennessee Wildlife Resources Agency harvest reports have indicated.
As harvest numbers continued to trickle into the agency through January, Tennessee hunters harvested 162,465 deer beginning with the archery season in late September an increase of 644 from last year. «Read the rest of this article»

Nashville, TN – Tennessee's gun season for deer hunters resumes today, December 18th and will continue through January 9th. 2011.
Since archery season opened in late September, more than 122,500 deer have been harvested in the state. Giles County has the top overall harvest with 3,663. «Read the rest of this article»