Topic: Carter County
Baiting Program Expanding in Tennessee This Year to Prevent Raccoon Rabies

Nashville, TN – The Tennessee Department of Health is working with the United States Department of Agriculture to help prevent rabies by distributing oral rabies vaccine for wild raccoons along Tennessee's borders with Alabama, Georgia, North Carolina and Virginia.
The annual baiting program administered by USDA's Animal and Plant Health Inspection Service, Wildlife Services, began in Tennessee September 27th, 2014.
"Control of raccoon rabies is vital to public health, as reducing rabies in wildlife helps prevent transmission to people, pets and livestock," said Health Commissioner John Dreyzehner, MD, MPH. "We are pleased to be part of this important and effective program."
«Read the rest of this article»

Nashville, TN – A quarantine for Emerald Ash Borer, an invasive insect that destroys ash trees has been expanded to include another Middle Tennessee county and five more northeastern Tennessee counties. Putnam, Sullivan, Washington, Unicoi, Carter and Johnson counties have been added to the list of areas restricted for the movement of ash trees and ash tree products.
This brings the total number of Tennessee counties under a state and federal EAB quarantine to 27.
«Read the rest of this article»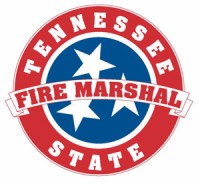 Nashville, TN – Five Tennesseans lost their lives in home fires over this past weekend. Four adults and one child were killed in house fires in Hamblen, Carter, and Henry Counties.  Preliminary results of the fire investigations indicate that the fires were accidental in nature.
Every day preventable fires happen in Tennessee causing millions of dollars in property damage and in the worst cases, loss of life.  The State Fire Marshal's Office wants individuals across the state to take action and talk to loved ones about fire prevention in the home. «Read the rest of this article»
Tennessee State Troopers will strictly enforce "No Refusal" Law in 16 Counties

Nashville, TN – Five people lost their lives in vehicular crashes on Tennessee roadways during last year's New Year's Eve holiday period. Sixty percent of those fatalities occurred in alcohol-related crashes.
That's why the Tennessee Highway Patrol will join with local law enforcement agencies to conduct another "No Refusal" DUI enforcement campaign during the 2012-13 New Year's Eve holiday, beginning at 6:00pm, Friday, December 28th and concluding at midnight on Tuesday, January 1st, 2013. «Read the rest of this article»
Offering convenient quality accommodations at an exceptional value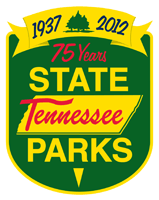 Nashville, TN – Tennessee State Parks will offer special winter rates for 360 villas and cabins, along with six state park inns from November 15th, 2012, through March 15th, 2013.
With a state park within an hour's drive of just about anywhere in Tennessee, families and groups seeking unique recreation opportunities and high-quality accommodations can find the perfect getaway – all at an exceptional value and a bit closer to home. «Read the rest of this article»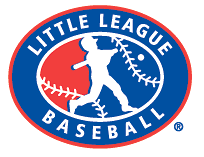 Tullahoma, TN – The Clarksville National Blue team won the 2012 State Junior (7-8) Baseball Tournament held in Tullahoma, Tennessee the week of July 15th-19th. The team went 5-0 in winning the district 9 tournament one week prior.
In the state tournament, the Big Blue won their first 2 games against Maryville and Hartsville. In the third game, the team fell to Carter County in a tight 4-3 game. They re-grouped and defeated the home team from Tullahoma 13-5 to advance to the championship round against Carter County.
Having to beat Carter County twice to claim the title, the bats stayed hot and Clarksville rolled 11-3 in the first game and 10-4 in the championship game.
Tennessee Highway Patrol Major, Three Captains among those Recognized

Nashville, TN – Tennessee Department of Safety and Homeland Security officials formally recognized six recent promotions in a special ceremony Tuesday at the Tennessee Highway Patrol Training Center in Nashville.
Commissioner Bill Gibbons, Deputy Commissioner Larry Godwin, Tennessee Highway Patrol Colonel Tracy Trott, and Assistant Commissioner David Purkey were on-hand to congratulate the recipients. «Read the rest of this article»

Nashville, TN – Caves located on state lands in Tennessee will remain closed in an effort to slow the spread of White Nose Syndrome (WNS) among the state's bat population.
During the upcoming year, state and federal agencies and non-governmental organizations will consult with recreational caving organizations to determine how to best manage the spread of this disease while maintaining high quality recreation. Biologists will also continue to work with researchers to better understand WNS and determine the best ways to mitigate the effects of WNS on Tennessee's bats. «Read the rest of this article»
Special Saturday Service will cease after March 3rd, County Clerk Partners to stop issuing Voter Photo ID on March 12th

Nashville, TN – The Tennessee Department of Safety and Homeland Security is encouraging voters this week to obtain photo IDs for voting purposes at no cost before the Tennessee Presidential Primary elections on March 6th.
The department will open certain driver service centers across the state this Saturday for voter photo identification issuance only. March 3rd will be the last opportunity for registered voters to take advantage of this special Saturday service.
Additionally, March 12th will be the final day the Department of Safety & Homeland Security's county clerk partners will issue voter photo IDs at no cost. «Read the rest of this article»
Driver Service Center Saturday Hours for Voter ID will cease in March

Nashville, TN – The Tennessee Department of Safety and Homeland Security today announced that 12,571 photo IDs had been issued for voting purposes from July 1st through January 30th, 2011. The vast majority (11,896) of those issued were non-photo driver licenses converted into photo driver licenses, while 675 were original photo identification cards.
Effective January 1st, 2012, a new state law requires citizens to present a federal or state-issued photo ID to vote at the polls. The law also requires the Department of Safety and Homeland Security to issue photo IDs for voting purposes at no charge. «Read the rest of this article»