Topic: Catfish

Nashville, TN – The Tennessee Wildlife Resources Commission approved the state's 2011 sport fish regulations during its October at Pickwick Landing State Park. 
The new regulations established by the TWRC on Thursday (October 28th) will be effective March 1st, 2011. Among the new regulations for 2011 include:
Slat baskets must be checked at least every 72 hours.
Shovelnose sturgeon may not be harvested. This means that all species of sturgeon must be released immediately.
15-inch minimum length limit on largemouth bass at Great Falls Reservoir. «Read the rest of this article»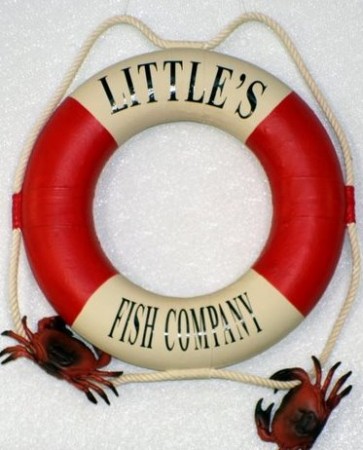 Family-owned seafood business discovers New Providence Boulevard; new businesses continue area's revival as commerce reshapes the face of the boulevard. Used car lots give way to eateries, restaurant equipment supplies and sales, family dental health care … now, fresh seafood joins the mix!
Clarksville's fresh seafood lovers have a new venue to indulge their fresh fish desires. Fresh seafood is now available daily in New Providence!
Little's Fish Company has opened for business. Located at the corner of Providence Boulevard and Beech Street on the former Subaru dealership property, the business has easy access and convenient parking.
With the July 7th opening of Little's Fish Company, a family seafood marketing tradition with roots in Nashville has been extended to Clarksville. Chris Little's grandfather started the original family operation at Nashville's Old Farmers' Market. After completing his military service in the U.S. Army, Chris' father, Phillip Little, joined his father at the Old Farmer's Market. As a young man Chris worked with his father in the Nashville operation. Now, having graduated from Austin Peay State University in 2001, grandson Chris Little brings the family tradition to Clarksville with the opening of Little's Fish Co. on Providence Blvd. «Read the rest of this article»
New location yields soft comfort, welcoming ambiance and truly scrumptious home cooking!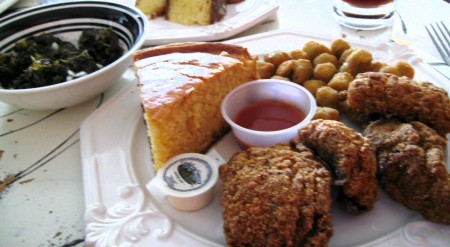 Johnnie Mae's Soul Food has settled in to it's new location at 1630 Fort Campbell Blvd. With recipes learned at the hands of her grandmother in Tuskegee, Alabama, Odessa Fouse has created a welcoming cozy atmosphere with a warm, eclectic decor that feels, at once, at home and softly elegant. A hearty welcome greets each visitor.
Those who are familiar with the previous location on Fort Campbell Blvd near the Ringgold Road Post Office will be delighted to know that the menu remains unchanged and the quality of the food is also staunchly intact. These family recipes are prepared with care and reverence to Johnnie Mae's exacting standards. No pork seasoning or lard is used. Vegetable oil, herbs and spices and Johnnie Mae's instilled sense of 'something special' grace each offering with mouthwatering delight. «Read the rest of this article»