Topic: CDC

Nashville, TN –  Six months after issuing a public health advisory on the use of electronic cigarettes, the Tennessee Department of Health advisory remains in effect.
Additionally, the department has petitioned the U.S. Food and Drug Administration for regulation of electronic cigarettes and similar electronic devices that produce emissions or "vapor" that contain, despite the perceptions of many, much more than just water vapor.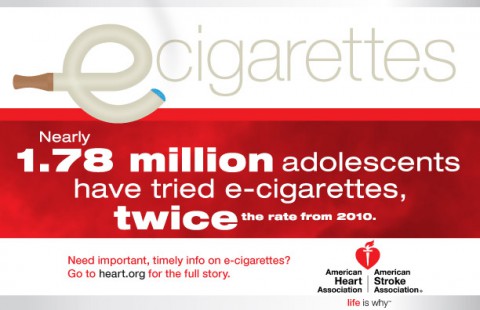 «Read the rest of this article»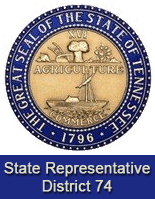 Clarksville, TN – In response to the news that Fort Campbell soldiers from the 101st Airborne Division will be deployed to Liberia to assist in fighting the outbreak of the Ebola virus there, State Representative John Tidwell is calling on the Center for Disease Control (CDC) to prepare hospital personnel in Montgomery County to protect themselves and our community in the event that a returning soldier is infected with the virus.
"Our military families and our community have endured so many burdens in the War on Terror. Now they are being called upon to assist in the world's fight against Ebola.  We need to be sure our families are not endangered by a lack of preparedness," said Tennessee State Representative John Tidwell.
«Read the rest of this article»
Falls Prevention Awareness Day is September 23rd, 2014

Nashville, TN – A simple fall may be just a nuisance for many people, but for a senior adult it can be a matter of life or death.
Tennessee Governor Bill Haslam has declared September 23rd, 2014 as Falls Prevention Awareness Day to promote simple ways to prevent and reduce falls among older adults. «Read the rest of this article»

Clarksville, TN – The National Highway Traffic Safety Administration (NHTSA) recognizes Child Passenger Safety Week as September 14th-20th, 2014.
According to the CDC, car seat use reduces the risk for death to infants (aged <1 year) by 71%, and to toddlers (aged 1–4 years) by 54% in passenger vehicles. Further, misuse rates for child restraints nationally are as high as 85%.
«Read the rest of this article»
Necessary for All, Especially for Travelers

Nashville, TN – The Tennessee Department of Health, in alignment with the U.S. Centers for Disease Control and Prevention, is issuing polio vaccination guidance for individuals planning travel to and from 10 countries where wild poliovirus, or WPV, is currently known to be a threat.
Those countries include: Afghanistan, Nigeria, Pakistan, Cameroon, Ethiopia, Equatorial Guinea, Iraq, Israel, Somalia and Syria. «Read the rest of this article»

Nashville, TN – While swimming is a fun way to beat the heat and be physically active, thousands of Americans get sick every year due to germs found in the places where we swim.
"We can all help keep our swimming areas safe this summer by following a few easy steps," said TDH Chief Medical Officer David Reagan, MD, PhD. "Taking precautions like showering before swimming and never letting children swim without supervision helps prevent illness and injuries."
«Read the rest of this article»
One Madison County Resident Tests Positive

Nashville, TN – The Tennessee Department of Health has confirmed the first case of chikungunya in Tennessee. Centers for Disease Control and Prevention laboratory results show a resident of Madison County tested positive for the virus.
TDH is reminding Tennesseans of the importance of taking precautions to protect themselves from bites from mosquitoes that may spread this and other viruses such as West Nile and La Crosse.
«Read the rest of this article»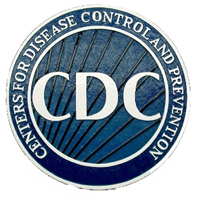 Atlanta, GA – Just a few serious sunburns can increase your child's risk of skin cancer later in life. Kids don't have to be at the pool, beach, or on vacation to get too much sun. Their skin needs protection from the sun's harmful ultraviolet (UV) rays whenever they're outdoors.
Seek shade. UV rays are strongest and most harmful during midday, so it's best to plan indoor activities then. If this is not possible, seek shade under a tree, an umbrella, or a pop-up tent. Use these options to prevent sunburn, not to seek relief after it's happened. «Read the rest of this article»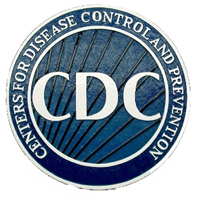 Washington, D.C. – Everyone, on all types of boats, should wear properly-fitted life jackets, or personal flotation devices (PFD) says the U.S. Centers for Disease Control (CDC). By wearing a life jacket, you can dramatically decrease your chances of drowning while boating. "Wear It!" every time you're on the water.
Recreational boating can be a wonderful way to spend time with family and friends. And making safety a priority can ensure that boating stays fun.

«Read the rest of this article»

Nashville, TN – The Tennessee Department of Health is reminding those who travel abroad of the need for vaccination against measles.
Although measles was officially eradicated from the United States in 2000, it is still present in other regions of the world including Western Europe and cases continue to occur among Americans returning from foreign travel and among foreign visitors to the United States.
Vaccination against measles is extremely effective. «Read the rest of this article»