Topic: CDE Lightband

Clarksville, TN – Federal Communications Commission Chairman, Ajit Pai, announced in a statement that the FCC plans to reverse Title II enacted in 2015. Title II is commonly known as net neutrality and was put in place to ensure that there is equal and neutral access to the Internet by consumers.
This, in turn, means that companies that provide Internet access to consumers should not block nor throttle access to any sites that their customer wishes access to within the confines of the Internet service package and its bandwidth that they subscribe to.
«Read the rest of this article»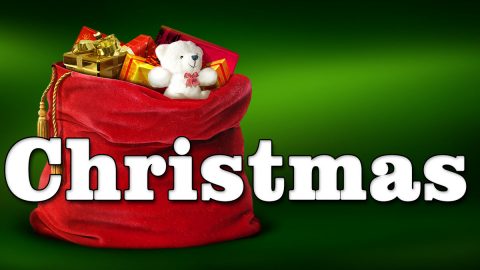 Clarksville, TN – It was a beautiful night Saturday for the 58th Annual Clarksville Christmas Parade in Downtown Clarksville. People lined the streets waiting for the start of the parade. Children were excited in anticipation of seeing the floats and Santa Claus.
Austin Peay head football coach Will Healy was the grand marshal. The theme was "Christmas Around the World".
«Read the rest of this article»
CTS Bus Service will be free on Friday
Clarksville, TN – City of Clarksville offices will close Thursday, November 23rd, 2017 and Friday, November 24th to observe the Thanksgiving Holiday.
City Public Safety departments will be on duty as usual and all essential City services will continue.
«Read the rest of this article»
Utility refunds three major bond issues
Clarksville, TN – CDE Lightband officials and Clarksville Mayor Kim McMillan celebrated a money-saving afternoon Thursday as they gathered to finalize the refinancing of a large bond issue.
As a result of three such actions since 2014, CDE Lightband has reduced its debt payments by $15.1 million on three outstanding bond issues over the next 20 years.
«Read the rest of this article»
Broadband division tops 20,000 customers

Clarksville, TN – CDE Lightband celebrated a pair of service milestones this week, announcing at a reception for government and business leaders that it had reached 20,000 broadband customers and 70,000 electric customers.
CDE Lightband is the City of Clarksville's electric power utility with a fiber optic network that enables it to offer broadband services including digital TV, internet and phone service to homes and businesses in Clarksville.
«Read the rest of this article»

Montgomery County, TN – Clarksville-Montgomery County Green Certification Program (CMCGCP) held a green ribbon cutting on Tuesday to celebrate Clarksville County Club (CCC) as the newest green organization.
Montgomery County Mayor Jim Durrett, City of Clarksville Chief of Staff Heather Fleming, Chamber of Commerce Director Melinda Shepard, Bi-County Solid Waste Management Director David Graham, Montgomery County Public Information Officer Michelle Newell and CMCGCP Manager Carlye Sommers attended the celebration.
«Read the rest of this article»

Clarksville, TN – Clarksville-Montgomery County has been named a Valley Sustainable Gold Community by the Tennessee Valley Authority (TVA).
Previously named a Silver community in 2015, the city-county recently completed a program reevaluation. Developed in partnership with TVA and Boyette Strategic Advisors (Boyette), TVA's Valley Sustainable Communities program works with cities and counties throughout the region to help them develop a healthy environment, a thriving community and long-term economic prosperity.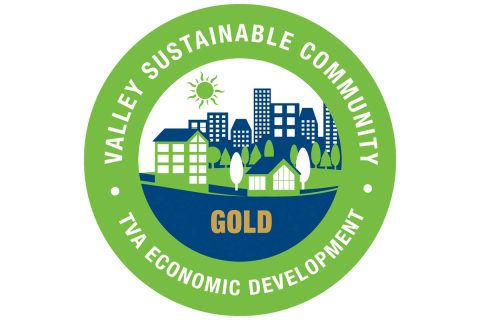 «Read the rest of this article»
APSU Sports Information

Brentwood, TN – Austin Peay State University men's basketball contest against UT Martin, January 4th, 2018 is one of seven Ohio Valley Conference contests scheduled to air exclusively on CBS Sports Network this season.
This will be the second straight season the Governors' home contest against the Skyhawks will be nationally-televised via CBS Sports.
«Read the rest of this article»

Clarksville, TN – Clarksville Department of Electricity (CDE) hosted its Customer Expo Saturday, September 30th, bringing 1,500 to 2,000 people to the Wilma Rudolph Event Center for food, fun and information.
Privott Stroman, CDE HR Director talked about the purpose of the event. "This is our way to thank our customers, give back, and showcase a lot of the vendors we work with. It's a great way for us to connect with the community."
«Read the rest of this article»

Clarksville, TN – CDE Lightband will host its annual Customer Expo on Saturday, September 30th, 2017 at the Wilma Rudolph Event Center from 10:00am to 2:00pm.
This family friendly event is open to the public and not only allows CDE Lightband to share its appreciation for all customers, but also creates an opportunity to celebrate "community" with local organizations, businesses and families.
«Read the rest of this article»