Topic: CFR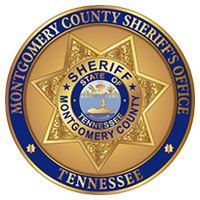 Clarksville, TN – Deputies with the Montgomery County Sheriff's Office discovered a mobile meth lab early Tuesday morning in the Ramblewood Apartment Complex.
Deputy Dale BeCraft was searching for a possible robbery suspect when he discovered a vehicle with two passed out occupants and a hypodermic needle in the center console.
Deputies were able to wake the occupants, Bryan Wayne Batson, 33, and Joni Sue Batson, 32.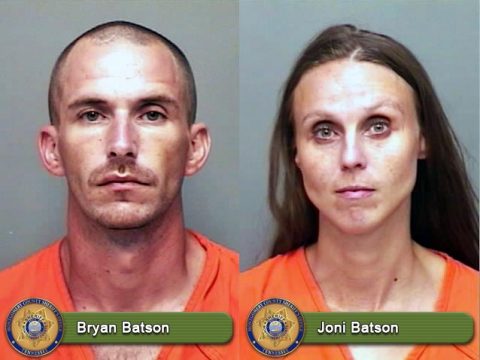 «Read the rest of this article»
Clarksville, TN – In recognition of many years of service four Clarksville Fire Rescue employees were honored at a retirement dinner.
Each employee was presented with a traditional rocking chair and a shadow box from the department. The Local 3180 Fire Union also presented a ceremonial chrome axe to each of the retirees.
Engineer Wesley Bossard retired February 14th, 2017 with 27 years of service.
«Read the rest of this article»
Father says quick action saved his daughter's life
Clarksville, TN – Medical officials and family members are crediting the quick, decisive actions of trash hauler Ray Davidson and Clarksville first responders for helping to save a local woman who had collapsed on a neighborhood street.
Kelly Plummer, a 45-year-old North Clarksville woman, was walking her dogs Monday morning when she was stricken with respiratory failure and passed out, said her father, Tom Blanton.
«Read the rest of this article»
No-tax-increase plan focuses on public safety, roads
Clarksville, TN – Clarksville Mayor Kim McMillan presented a proposed 2017-18 budget Wednesday that calls for no property tax increase, but provides for significant investment in public safety, new roadways, a downtown Performing Arts and Conference Center, a family Athletic Complex and land for a new Urban Wilderness park in the heart of the city.
"I'm proposing a No-Tax-Increase budget, with the property tax rate remaining $1.24 per $100 of assessed property value," Mayor McMillan said in her annual budget speech to the community. "This is the same rate City property owners paid this year."
«Read the rest of this article»
Group fills vacancies left by recent retirements, promotions
Clarksville, TN – On Friday, May 12th, 2017 Clarksville Mayor Kim McMillan administered the oath to seven new Clarksville Fire Rescue firefighters who recently completed six weeks of initial training at the Tennessee Fire Service Academy.
The oath and pinning ceremony was attended by several dozen spouses, children and family members who cheered the firefighters into their new careers.
«Read the rest of this article»
Clarksville, TN – The City of Clarksville has been awarded an federal Assistance to Firefighters Grant in the amount of $436,360 to purchase 71 new Self-Contained Breathing Apparatus (SCBA) units for Clarksville Fire Rescue firefighters.
The breathing devices being used by City firefighters, purchased with a 2002 AFG grant, are more than 14 years old and considered obsolete and out of compliance with the National Fire Protection Association standards.
«Read the rest of this article»

Clarksville, TN – On March 17th, 2017 at 5:16pm, Clarksville Police Investigator L. Harris responded to a fatal crash at US-41A (Fort Campbell Boulevard) and SR-236 (Tiny Town Road).
Austin McElwrath, 21 years old, from Bumpus Mills, was driving a 2005 Suzuki Forenza in the right south bound Fort Campbell Boulevard travel lane waiting on a red light. His vehicle was struck from behind by Tyler Pettie, 25 years old, from Fort Campbell, KY.
«Read the rest of this article»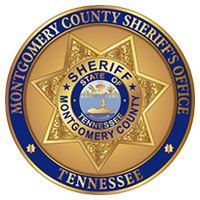 Clarksville, TN – Girl Scout Troop 782 'Do-Si-Do-ed' their way into the hearts of deputies at the Montgomery County Sheriff's Office.
Troop 782 dropped off 34 boxes of Thin Mints, Tagalongs, Samoas, Trefoils, and Do-Si-Dos for deputies to enjoy.
During their cooking selling campaign any extra cash donated towards cookie sales was set aside to purchase cookies for the Sheriff's Office and Clarksville Fire Rescue.
«Read the rest of this article»

Clarksville, TN – Clarksville Police reported today that a crash between a sedan and a tanker truck blocked traffic and left a woman trapped inside the sedan, shortly before 2:00pm, Monday, January 23rd at Dunbar Cave Road and Warfield Boulevard.
Clarksville Fire Rescue and Montgomery County Emergency Medical Services personnel collaborated in safely extracting the female occupant of the sedan, who was trapped with when the tanker trailer came to rest on top of her vehicle.
«Read the rest of this article»

Clarksville, TN – On Thursday, December 15th around 3:30pm, Clarksville Police and Clarksville Fire Rescue responded to a truck on fire at the Hilo Gas Station on Riverside Drive (under the walkway that goes over Riverside Drive).
The truck was unoccupied, parked and there are no reported injuries.
«Read the rest of this article»