Topic: CFR
Clarksville, TN – As of noon today, all of the City of Clarskville's major roads should be cleared. The Street Department is now able to focus on the residential areas and they should be cleared by tomorrow afternoon.
In addition to every available piece of equipment the City had on hand, four additional road graders were rented to help clear the ice and snow.
«Read the rest of this article»
Clarksville, TN – The Wilma Rudolph Event Center in Clarksville was a proud and happy place last Friday as Clarksville Mayor Kim McMillan gave the oath of office to 21 new Clarksville Fire Rescue Recruits. Hundreds of family members were present when each new firefighter was "pinned" with their badge after signing the oath.
"I am so very proud of these recruits," said Mayor McMillan. "They have worked very hard to get to this point and they are becoming a part of what I believe is the very best Department in the country."
«Read the rest of this article»

Clarksville, TN – On Monday, November 23rd, 2015 at approximately 8:50pm, Clarksville Police Officers and Clarksville Fire Rescue responded to the Waterbury Apartments, located at 2421 Madison Street.
Prior to emergency personnel's arrival, residents of Waterbury Apartments smelled smoke and found an apartment on fire. They forced their way into the apartment occupied by 69-year-old Michael Flamingo.
«Read the rest of this article»

Clarksville, TN – Students at West Creek Elementary School received a special treat when they arrived for lunch on Wednesday. The usual lunch staff was replaced by Montgomery County Sheriff's Office (MCSO) deputies and first responders from Emergency Medical Services (EMS) and Clarksville Fire Rescue (CFR).
West Creek Elementary School Resource Officer Jason Wright organized the event. He called it Public Servants Serving Students Day. He invited fellow deputies, paramedics, and fire fighters to help him serve lunch to the students.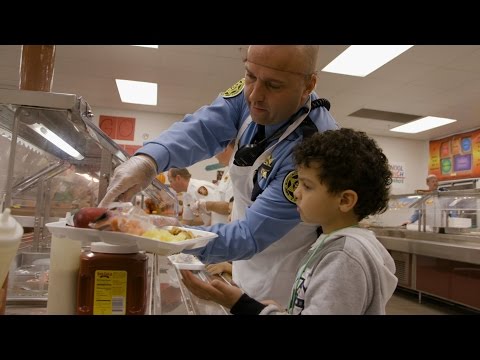 «Read the rest of this article»
Clarksville, TN – Today, September 2nd, 2015 around 10:00am, a Ford Explorer hit a semi right in the saddlebag gas tank in the area of Riners Furniture and Grandpas on Fort Campbell Boulevard.
It was full of diesel fuel (150 gallons) and it was leaking fast. Clarksville Fire Rescue worked fast to dike the fuel from going into the sewer system.
The leak was stopped.
«Read the rest of this article»

Clarksville, TN – Shortly after 4:00am today, Montgomery County Sheriff's Deputy Randy Paddock was travelling South on Fort Campbell Boulevard when he smelled smoke. Paddock began checking the area and found a building behind the Starlite Lounge with flames shooting fifty feet or more into the air.
Clarksville Fire/Rescue was dispatched at 4:04am and had to pull down a locked gate to get to the structure.
«Read the rest of this article»

Clarksville, TN – At 5:00pm today, May 13th, first responders were dispatched to the dead end of Max Court for a report of a hiker who had fallen down a cliff.
An officer at the scene estimated the 18-year-old white male fell down about a sixty foot drop, then slid several more feet before coming to rest near the Cumberland River.
His location made a water rescue much faster and safer than trying to get him back up the cliff. «Read the rest of this article»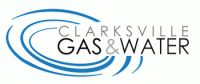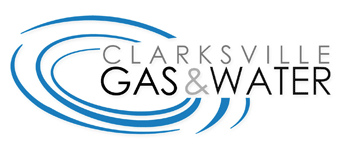 Clarksville, TN – Clarksville Gas and Water and Clarksville Fire and Rescue personnel will begin annual fire hydrant flushing and testing in April.
Gas and Water fire hydrant flushing is ongoing and takes place at different locations throughout the year. Clarksville Fire and Rescue tests all hydrants annually in April and anticipates finishing the citywide hydrant flushing and testing by mid to late May. «Read the rest of this article»
Clarksville, TN – In only 60 seconds fire can engulf your home.
Think about it. You have one minute between safety and disaster in case of a major home fire.
Do your children know what to do? Do you have a plan for getting out? Is there a fire escape ladder in your child's bedroom or your bedroom if they are on the second, third or fourth floor of your home? Do you have a fire extinguisher beside your kitchen stove? Have your children learned to "stop, drop and roll" in case their clothes catch on fire? Do you have smoke alarms throughout your home? Are the batteries working in your smoke alarms? Do your children know how to call 911 in case of fire or other real emergency? «Read the rest of this article»
Clarksville, TN – As expected, the inclement weather Clarksville experienced over the last two days initially created some issues with roadways. Clarksville Mayor Kim McMillan provides this update on the City's overall response.
The Clarksville Street Department has been working around the clock to clear roadways throughout the City. Major improvements have been made on all major roads. Crews began working on the secondary and neighborhood roads yesterday and will continue that work.
«Read the rest of this article»