Topic: CFR

Clarksville, TN – Shortly after 4:00am today, Montgomery County Sheriff's Deputy Randy Paddock was travelling South on Fort Campbell Boulevard when he smelled smoke. Paddock began checking the area and found a building behind the Starlite Lounge with flames shooting fifty feet or more into the air.
Clarksville Fire/Rescue was dispatched at 4:04am and had to pull down a locked gate to get to the structure.
«Read the rest of this article»

Clarksville, TN – At 5:00pm today, May 13th, first responders were dispatched to the dead end of Max Court for a report of a hiker who had fallen down a cliff.
An officer at the scene estimated the 18-year-old white male fell down about a sixty foot drop, then slid several more feet before coming to rest near the Cumberland River.
His location made a water rescue much faster and safer than trying to get him back up the cliff. «Read the rest of this article»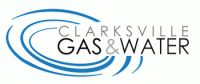 Clarksville, TN – Clarksville Gas and Water and Clarksville Fire and Rescue personnel will begin annual fire hydrant flushing and testing in April.
Gas and Water fire hydrant flushing is ongoing and takes place at different locations throughout the year. Clarksville Fire and Rescue tests all hydrants annually in April and anticipates finishing the citywide hydrant flushing and testing by mid to late May. «Read the rest of this article»
Clarksville, TN – In only 60 seconds fire can engulf your home.
Think about it. You have one minute between safety and disaster in case of a major home fire.
Do your children know what to do? Do you have a plan for getting out? Is there a fire escape ladder in your child's bedroom or your bedroom if they are on the second, third or fourth floor of your home? Do you have a fire extinguisher beside your kitchen stove? Have your children learned to "stop, drop and roll" in case their clothes catch on fire? Do you have smoke alarms throughout your home? Are the batteries working in your smoke alarms? Do your children know how to call 911 in case of fire or other real emergency? «Read the rest of this article»
Clarksville, TN – As expected, the inclement weather Clarksville experienced over the last two days initially created some issues with roadways. Clarksville Mayor Kim McMillan provides this update on the City's overall response.
The Clarksville Street Department has been working around the clock to clear roadways throughout the City. Major improvements have been made on all major roads. Crews began working on the secondary and neighborhood roads yesterday and will continue that work.
«Read the rest of this article»
Clarksville, TN – Due to the inclement weather conditions, the City of Clarksville has received inquiries about the City Council Meeting scheduled for 7:00pm on Thursday, March 5th, 2015.
Under the provisions of the City's Charter and the City Code, all regularly scheduled Council meetings shall occur on the first Thursday of the month unless a specific ordinance is passed (which requires two separate readings) changing the meeting date or time; therefore, tonight's meeting cannot be cancelled or rescheduled.
«Read the rest of this article»
Clarksville, TN – Weather predictions for the next several nights indicate that the temperature will be below freezing. In anticipation of the impending frigid temperatures, the City of Clarksville is making plans to assist the homeless in finding shelter.
"As we've discussed over the past couple of months, we are in constant communication with our community partners who provide assistance to the homeless in our community," said Clarksville Mayor Kim McMillan. «Read the rest of this article»

Clarksville, TN – Today, October 8th, 2014 at 11:15am, the Clarksville Police Department responded to a bomb threat call at the Montgomery County Court House. The bomb threat was made by an anonymous phone call to 911.
The Montgomery County Sheriff's Office cleared the call after sweeping the building. The Clarksville Fire and Rescue and EMS were on stand-by along with the CPD and the MCSO. This is an ongoing investigation. There is no further information at this time.
If anyone has any information in regards to this incident or has knowledge of the individual who made this call, please call Detective Richard Duke at 931-648-0656 Ext. 5438 or, to remain anonymous, call the Crime Stoppers TIPS Hotline at 931.645.TIPS (8477).

Montgomery County, TN – One suspect is in custody today after a meth lab was found in a basement apartment of an Old Ashland City Road residence this morning.
Mollie Hickman, 25, who gave a 2314 Old Ashland City Road address was booked into the Montgomery County Jail and charged with initiation of the process with the intent to manufacture meth. Her bond was set at $10,000.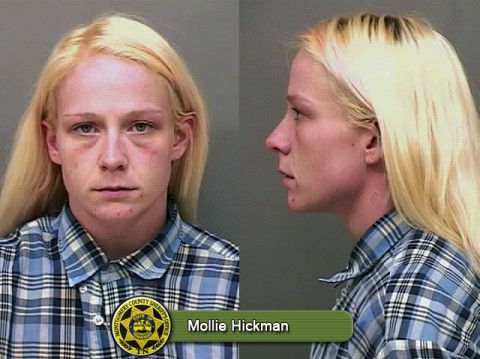 «Read the rest of this article»

Montgomery County, TN – The Clarksville Police Department was dispatched to a vacant home on Madison Street in response to possible trespassing, which turned into a methamphetamine manufacturing investigation.
The property owner believed people had been in the home and told officers that he had seen signs of meth manufacturing. CPD contacted the 19th Judicial District Drug Task Force, Clarksville Fire Rescue and Montgomery County EMS.
«Read the rest of this article»