Topic: CFR

Clarksville, TN – On March 17th, 2017 at 5:16pm, Clarksville Police Investigator L. Harris responded to a fatal crash at US-41A (Fort Campbell Boulevard) and SR-236 (Tiny Town Road).
Austin McElwrath, 21 years old, from Bumpus Mills, was driving a 2005 Suzuki Forenza in the right south bound Fort Campbell Boulevard travel lane waiting on a red light. His vehicle was struck from behind by Tyler Pettie, 25 years old, from Fort Campbell, KY.
«Read the rest of this article»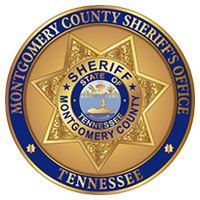 Clarksville, TN – Girl Scout Troop 782 'Do-Si-Do-ed' their way into the hearts of deputies at the Montgomery County Sheriff's Office.
Troop 782 dropped off 34 boxes of Thin Mints, Tagalongs, Samoas, Trefoils, and Do-Si-Dos for deputies to enjoy.
During their cooking selling campaign any extra cash donated towards cookie sales was set aside to purchase cookies for the Sheriff's Office and Clarksville Fire Rescue.
«Read the rest of this article»

Clarksville, TN – Clarksville Police reported today that a crash between a sedan and a tanker truck blocked traffic and left a woman trapped inside the sedan, shortly before 2:00pm, Monday, January 23rd at Dunbar Cave Road and Warfield Boulevard.
Clarksville Fire Rescue and Montgomery County Emergency Medical Services personnel collaborated in safely extracting the female occupant of the sedan, who was trapped with when the tanker trailer came to rest on top of her vehicle.
«Read the rest of this article»

Clarksville, TN – On Thursday, December 15th around 3:30pm, Clarksville Police and Clarksville Fire Rescue responded to a truck on fire at the Hilo Gas Station on Riverside Drive (under the walkway that goes over Riverside Drive).
The truck was unoccupied, parked and there are no reported injuries.
«Read the rest of this article»
Crew will help in aftermath of wildfires that struck Sevier County
Clarksville, TN – The City of Clarksville has sent six firefighters to East Tennessee to help battle fires that have ravaged Gatlinburg and Pigeon Forge.
Fire Chief Mike Roberts said the local firefighters from Clarksville Fire Rescue volunteered for the duty and by 1:00pm Tuesday were headed to join crews in Sevier County.
«Read the rest of this article»
New station will improve response times in North Clarksville
Clarksville, TN – On Thursday, November 12th, 2016, a new fire station to serve rapidly growing Northeast Clarksville was dedicated.
A ribbon cutting ceremony was conducted by Clarksville Mayor Kim McMillan and Fire Chief Mike Roberts under a bright blue sky at Clarksville Fire Rescue Station 11, 945 Tylertown Road.
«Read the rest of this article»
Action Prohibits all Outdoor Open Burning inside the City Limits
Clarksville, TN – After consultation with the Fire Chief, Deputy Fire Chief, and the Fire Marshall, Clarksville Mayor Kim McMillan decided Tuesday to issue a burn ban for the City of Clarksville.
The ban, which covers all areas within the city limits, takes effect immediately and prohibits all outdoor open burning, such as residential burn piles, construction burning, leaf burning and bonfires.
«Read the rest of this article»

Clarksville, TN – Clarksville Fire, Police, and Emergency Medical Services handled numerous serious calls-for-service overnight, beginning at 7:48pm with a report of a shooting at a residence on Lincoln Drive.
A 24-year-old man was transported by ambulance for a gunshot wound to the left thigh. The man reportedly shot himself by accident while cleaning a firearm.
Officers were dispatched to a shooting at a residence on Ryder Avenue at 2:22am Saturday. Numerous witnesses gave conflicting stories, but the shooting may have stemmed from a prior altercation at a nearby convenience store.
«Read the rest of this article»

Clarksville, TN – First Responders from a dozen local agencies were recognized for their service to the community at Yellow Creek Baptist Church on Sunday.
Pastor Phillip Chambers started First Responder Appreciation Day with a special service dedicated to law enforcement, firefighters, and emergency medical personnel. After the service church members served lunch to first responders and their families.
«Read the rest of this article»

Clarksville, TN – Clarksville Police were dispatched to a single vehicle collision on Jack Miller Boulevard at 3:37pm today, Monday, July 4th, 2016.
A silver Chevrolet Suburban failed to negotiate a curve on Jack Miller Boulevard at Outlaw Airfield. The Suburban left the roadway and rolled at the railroad tracks.
«Read the rest of this article»