Topic: Chattanooga TN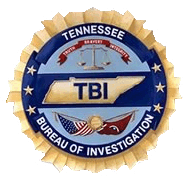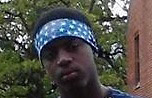 Nashville, TN – A Chattanooga teen who this morning was added to the Tennessee Bureau of Investigation's Top Ten Most Wanted fugitive list is now in custody.
Deuntray Kellogg turned himself in to the custody of the Hamilton County Sheriff's Department tonight, with assistance from the Chattanooga Police Department and the U.S. Marshals Service. «Read the rest of this article»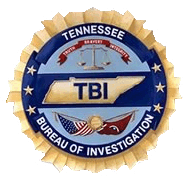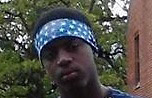 Nashville, TN – The Tennessee Bureau of Investigation has a new addition to the state's Top Ten Most Wanted list, Deuntray Kellogg of Chattanooga, TN.
Kellogg is wanted by the Tennessee Bureau of Investigation and the Chattanooga Police Department. On September 7th, Wonsik No, who owned the East Side Market in Chattanooga, was shot and killed during a robbery «Read the rest of this article»

Morristown, TN – The Tennessee Fish and Wildlife Commission approved the 2015-16 late waterfowl hunting seasons and was presented the 2016-17 state's fishing regulations proposals at its August meeting on Friday. In addition, the participants in Tennessee's 2015 elk hunt were announced.
The actions came at the commission's August meeting at the Tennessee Wildlife Resources Agency's Region IV headquarters in Morristown. «Read the rest of this article»
Austin Peay Sports Information

Chattanooga, TN – Freshman Jennifer Smith headed home the game-winning goal in double overtime, Sunday, as Austin Peay State University women's soccer team defeated Chattanooga, 1-0.
For the second time in three days, the Lady Govs (1-1-0) were faced with a golden goal scenario in double overtime.
«Read the rest of this article»
Written by Leon Roberts
U.S. Army Corps of Engineers, Nashville District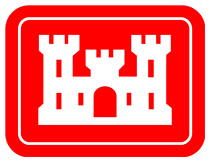 Nashville, TN – The Mississippi River Commission recently navigated the Tennessee River and Cumberland River to gain a fresh perspective for the development of plans to improve the condition of the Mississippi River Basin, foster navigation, promote commerce, and reduce flood risk.
The commission met with stakeholders while inspecting the waterways and visited U.S. Army Corps of Engineers Nashville District and Tennessee Valley Authority projects.
«Read the rest of this article»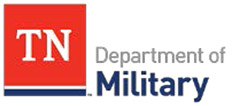 Nashville, TN –  Maj. Gen. Max Haston, Tennessee's Adjutant General, today announced that the Military Department has taken steps to increase the security of its personnel and facilities to include allowing Tennessee Army & Air National Guard members with valid Tennessee State Handgun Carry Permits to carry handguns at State Armories and facilities.
Haston's decision follows Tennessee Governor Bill Haslam's directive, issued earlier this month in the aftermath of the deadly shootings in Chattanooga, to review current Guard personnel who are authorized to be armed in the performance of their duties, and identify and arm Guardsmen where necessary to protect themselves, citizens and Guard facilities. «Read the rest of this article»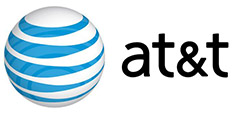 Nashville, TN – On Tuesday, August 4th, 2015, thousands of AT&T customers found themselves without internet and spotty cell phone service. The outage has affected users in Clarksville, Nashville, Knoxville and Chattanooga in Tennessee.
The outage is widespread affecting as far north as Louisville, KY and south to Huntsville, AL.
«Read the rest of this article»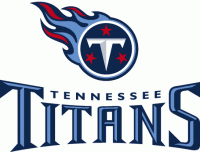 Nashville, TN – The Tennessee Titans Foundation has partnered with Pinnacle Financial Partners and CapitalMark Bank & Trust in making a donation to the Chattanooga Heroes Fund. The fund will provide financial support to help the families of those who were killed or wounded in the tragic shootings on July 16th in Chattanooga.
"The Chattanooga Heroes Fund can play a significant role in aiding the healing process for those affected so deeply by this senseless tragedy," said Titans Co-Chairman of the Board of Directors and Controlling Owner Amy Adams Strunk. "We encourage Titans fans and all citizens of Tennessee to join us in assisting the families of these brave servicemen."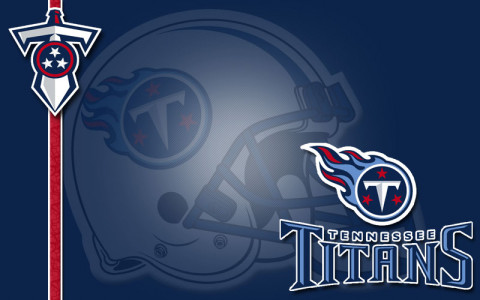 «Read the rest of this article»
TDH Investigating Cases of Gastrointestinal Disease

Nashville, TN – The Tennessee Department of Health is investigating multiple gastrointestinal disease reports among people who say they consumed raw milk prior to their illness. TDH has confirmed two cases of cryptosporidiosis in individuals in the Chattanooga/Hamilton County Region.
Both cases of illness are associated with consumption of raw milk from a dairy cow share program. TDH is interviewing additional participants in the program to determine if other people have been sickened.
«Read the rest of this article»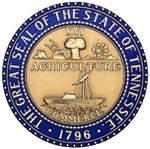 Nashville, TN – Tennessee Governor Bill Haslam has issued a directive to Adjutant General Max Haston to review security policies and procedures at National Guard armories, storefront recruiting facilities, and other installations and take appropriate steps to ensure the safety of Guardsmen, citizens, and property.
He also instructed Department of Safety and Homeland Security Commissioner Bill Gibbons to assess the process for issuing handgun carry permits to trained members of the military and to look for ways to streamline it.
«Read the rest of this article»