Topic: Chattanooga TN
Nashville, TN – The members of the Tennessee Black Caucus of State legislators are joining with the Mayors of Memphis, Knoxville and Chattanooga in opposition to HB0779/SB0749.  The bill would allow areas that have been annexed into those cities to vote on de-annexing or withdrawing from the city that annexed them.
The mayors say the bill could potentially be disastrous for the cities resulting in major population loss and torpedoing efforts to attract new businesses.
Caucus Chair Brenda Gilmore said that the majority of the Caucus represents areas that would be adversely affected by the bill and added, "The economic issues that these cities could be facing because of this legislation could be catastrophic.  The Black Caucus cannot stand idly by while these cities and some of the majority-minority communities around them face the possibility of extreme economic hardship." «Read the rest of this article»
Tennessee State Representative Curtis Johnson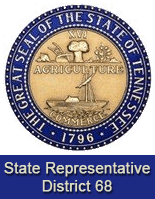 Nashville, TN – House Bill 2578 passed out of the House Government Operations Committee this week (March 1st) and is scheduled to be heard in the Finance, Ways & Means Subcommittee this next Wednesday.
Last fall, Tennessee saw a 10 percent increase in overall first-time freshman enrollment in our public higher education institutions and a nearly 25 percent increase in first-time freshman enrollment at community colleges.  The purpose of the legislation is to better align our postsecondary colleges and universities to meet the goal of graduating more Tennesseans with post-secondary certifications.
«Read the rest of this article»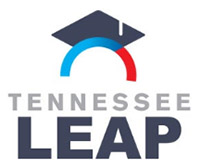 Nashville, TN – The Labor Education Alignment Program (LEAP) will showcase its successes at sites across Tennessee on TN LEAP Day, February 29th. Education and employer sites throughout the twelve LEAP site areas will demonstrate the skills students are learning through the program and provide students an opportunity to meet with employers.
TN LEAP Day, which will coincide with "Leap Day" on February 29th, will be host to twelve concurrent events at each of the LEAP programs across Tennessee.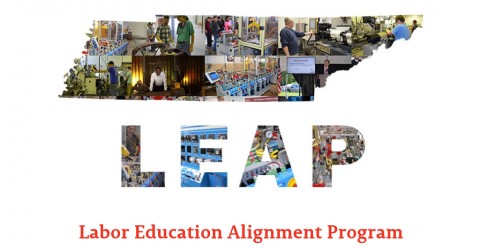 «Read the rest of this article»
"Voucher Bill" was laid on the House Desk by the Sponsor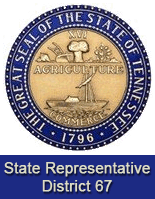 Nashville, TN – Tennessee State Representative Joe Pitts (D-Clarksville) moved several pieces of legislation forward in the legislative process. He also will start moving a bill forward in the Transportation Sub Committee next week.
House Bill 1514/Senate Bill 1730 (Senator Kerry Roberts (R-Springfield) is a bill that was brought to Representative Pitts by a mother whose innocent son was killed by an impaired driver in Clarksville on his way to Austin Peay State University.
Tyler Head was killed on February 3rd, 2012 and the bill, if passed, will be known as the Tyler Head law. It will establish a memorial sign program for the State of Tennessee.
«Read the rest of this article»
Rehab of RJ Corman Railroad Bridge in the running for top engineering prize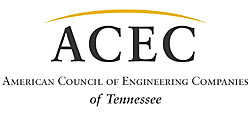 Clarksville, TN – The RJ Corman Railroad Cumberland River Bridge by HDR|ICA Engineering for the City of Clarksville, is among projects being considered in the 2016 Engineering Excellence Awards competition, presented by the American Council of Engineering Companies of Tennessee (ACEC of Tennessee).
The award is one of the highest honors a project team can receive and is considered the "Academy Awards of the engineering industry."
«Read the rest of this article»
Leading-edge restaurants impress knowledgeable guests with innovative menus and enticing surroundings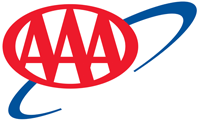 Knoxville, TN – Throughout the U.S., Canada and Caribbean, only two percent of restaurants are awarded the AAA/CAA Four Diamond Rating for 2016. However, four of them can be found in Tennessee.  
"These restaurants take great pride in attaining the Four Diamond Rating," said Don Lindsey, Tennessee Public Affairs Director, AAA – The Auto Club Group. "Tennesseans and tourists who dine at Four Diamond restaurants can expect personalized service, enhanced guest comfort and memorable experiences."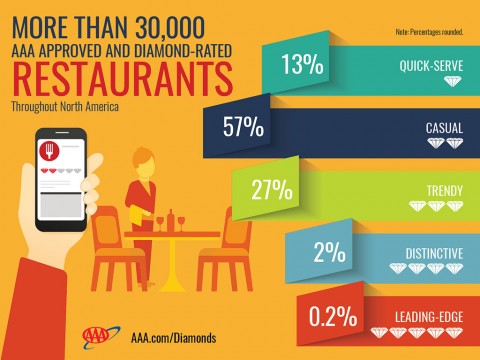 «Read the rest of this article»
Austin Peay Sports Information

Clarksville, TN – Wednesday, February 3rd is National Signing Day–the first for Austin Peay State University under football head coach Will Healy. As commitments come in, be sure to check back at www.LetsGoPeay.com throughout the day for rapid reaction, highlights and more.
And for Governors Club members, be sure to head over to the Roxy Regional Theatre on Franklin Street Wednesday night at 6:45pm to hear Coach Healy discuss Signing Day and the Governors football program.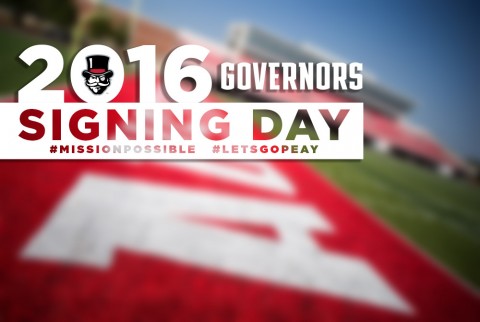 «Read the rest of this article»

Nashville, TN – iRis Networks announces plans to construct three new key routes in Tennessee. The key segments, totaling over 897 miles, are Johnson City–Knoxville–Chattanooga, Memphis–Nashville–Chattanooga and Knoxville–Nashville–Clarksville.
Tennessee and the surrounding region are experiencing significant growth in the demand of broadband infrastructure and services.
«Read the rest of this article»
Legislation focuses on education, public safety, efficient and effective state government

Nashville, TN – Tennessee Governor Bill Haslam has announced his legislative agenda for the 2016 session, continuing his focus on education, public safety and efficient and effective state government.
"A major focus this session will be on the next step in the Drive to 55: making sure our colleges and universities are organized and empowered in the best way to increase student success and the number of Tennesseans with a postsecondary degree or credential," Haslam said.
«Read the rest of this article»

Clarksville, TN – The Customs House Museum and Cultural Center is pleased to announce that Marketing and Media Director Melina Ludwig has been selected for Southeastern Museums Conference's (SEMC) Jekyll Island Management Institute class of 2016.
«Read the rest of this article»