Topic: Chattanooga TN
Austin Peay Sports Information Office

Chattanooga, TN – The Austin Peay State University women's cross country team hit the road to compete in Friday's Powerade Invitational, hosted by Chattanooga at Moccasin Bend. The meet, which was held in the unique "double dual" format, saw the Governors go 3-4 on the afternoon.
«Read the rest of this article»
Purkey to continue serving as Governor's Homeland Security advisor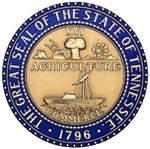 Nashville, TN – Tennessee Governor Bill Haslam today announced the appointment of David W. Purkey as a deputy commissioner of the Military Department where he will direct the Tennessee Emergency Management Agency (TEMA).
Purkey has served as interim director of TEMA since the April retirement of Jim Bassham. He will also continue to serve as the governor's Homeland Security advisor and assistant commissioner for the Department of Safety and Homeland Security. «Read the rest of this article»
Private First Class Cecil Garris' remains recovered in France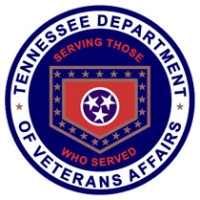 Nashville, TN – Tennessee Governor Bill Haslam and Department of Veterans Affairs Commissioner Many-Bears Grinder recognize the service and sacrifice of Private First Class Cecil E. Harris of Shelbyville, TN.
Harris was serving with the 179th Infantry Regiment, 45th Infantry Division on January 2nd, 1945 when his platoon was holding a defensive position in Dambach, France near the German border during World War II.
«Read the rest of this article»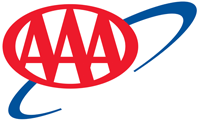 Tampa, FL – Gas prices continued to slide last week. Motorists are finding gasoline at or below $3.20 in metro markets like Columbus, Chattanooga, Memphis, Orlando and Tampa.
"Motorists are reaping the benefits of booming domestic oil production which has provided the cheapest gas prices for August in years," said Mark Jenkins, spokesman, AAA – The Auto Club Group. "The price of oil declined slightly last week, so gas prices could slip even more this week." «Read the rest of this article»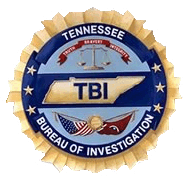 Nashville, TN – The Tennessee Bureau of Investigation (TBI) has a new fugitive on TBI's Top Ten Most Wanted list, Nathan Lennon McCollum of Sevierville, TN.
Nathan McCollum is wanted by the Tennessee Department of Corrections (TDOC) and the Tennessee Bureau of Investigation (TBI) for a Violation of Probation for Attempted Aggravated Kidnapping, Possession of a Weapon by a Convicted Felon, Violation of an Order of Protection, several counts of theft and traffic charges.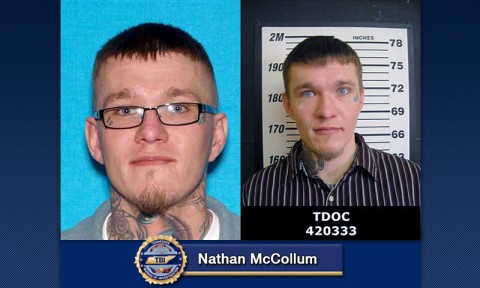 «Read the rest of this article»
Approximately 2,000 additional jobs to be created
Wolfsburg, Germany – Within the framework of its Strategy 2018 plan, the Volkswagen Group is expanding its industrial footprint in the US. The Board of Directors of Volkswagen Group of America has decided to award the production of the new midsize SUV to the Chattanooga plant in Tennessee.
The Group will be investing a total of approximately US$900 million (€643 million) in the production of a newly developed, seven-passenger SUV, and creating 2,000 additional jobs in the US. About US$600 million (€432 million) will be invested in Tennessee.
«Read the rest of this article»
Expansion to Produce New Midsize SUV Line
Automotive Manufacturer to Invest $600 Million, Create 2,000 New Jobs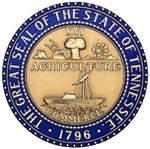 Nashville, TN – Tennessee Governor Bill Haslam and Volkswagen Group of America officials announced today the company will expand its sole U.S. manufacturing facility in Chattanooga, Tennessee.
Volkswagen will add an additional manufacturing line and create the National Research & Development and Planning Center of Volkswagen Group of America. Volkswagen's total global investment for the expansion will be $900 million, with $600 million invested in Tennessee and 2,000 new jobs being created in Hamilton County.
«Read the rest of this article»

Nashville, TN – The Tennessee Department of Health joins a coalition of health providers and other partners across the country taking part in National HIV Testing Day Friday, June 27th.
As part of this effort to raise awareness and promote prevention of HIV, TDH is teaming up with Walgreens and Greater Than AIDS to provide free HIV testing at sites across Tennessee June 26th-28th. TDH encourages all sexually active Tennesseans, regardless of age, to get tested for HIV. «Read the rest of this article»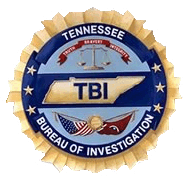 Nashville, TN – A wanted fugitive recently added to The Tennessee Bureau of Investigation's "Top 10 Most Wanted" has been captured in Mississippi following a multi-agency effort.
At approximately 1:00 Eastern this morning, U.S. Marshals with the Gulf Coast Regional Fugitive Task Force arrested Cashman Jamar Perkins in Columbus, Mississippi. At the time of his arrest, the Chattanooga man was with a female acquaintance, whom investigators believe he visited in an attempt to elude authorities.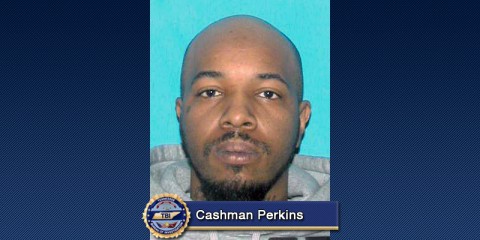 «Read the rest of this article»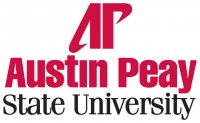 Clarksville, TN – A few years ago, three tall, flowering cherry trees grew on the western side of Austin Peay State University's Sundquist Science Complex. They provided a nice, welcoming entry into the building, but in 2007, Tennessee suffered from a record-setting drought.
Temperatures reached 113 degrees Fahrenheit that summer, and by the fall, the 20-foot tall trees were dead.
«Read the rest of this article»