Topic: Chattanooga TN

Nashville, TN – The Tennessee Higher Education Commission has announced it is working to assist students of ITT Technical Institute with information and resources following the school's announcement that it is closing.
Students with questions regarding the closure can contact THEC at 615.741.5293. Additionally, THEC has posted information on its website for students at www.tn.gov/thec, along with an online form that students can complete to receive email updates.
«Read the rest of this article»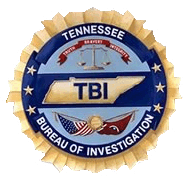 Chattanooga, TN – The Tennessee Bureau of Investigation has a new addition to its 'Top 10 Most Wanted' list: Stephen Maurice Mobley.
Mobley, also known as "Dollar", is wanted by the Chattanooga Police Department and TBI in connection to a deadly shooting that occurred on Monday. Mobley faces charges including two counts of First Degree Murder, two counts of Aggravated Assault, one count of Attempted First Degree Murder, and one count of Employment of a Firearm during the Commission of a Dangerous Felony.
«Read the rest of this article»

Crossville, TN – The participants in Tennessee's 2016 elk hunt were announced at the August meeting of the Tennessee Fish and Wildlife Commission which concluded Friday. The TFWC was also presented a preview of next year's 2016-17 proposed commercial fishing regulations, and update on recommendations for cervid deer carcass importations as they pertain to states with chronic wasting disease (CWD).
Tennessee began its elk hunt in 2009 with the participants selected from a computer draw. At its May meeting, the TFWC approved the addition of an archery only elk hunt which will be held October 3rd-7th.
«Read the rest of this article»

Nashville, TN – Tennessee was ranked the top state in the nation for job creation resulting from foreign direct investment (FDI) in 2015, according to the recently released 2016 IBM Global Location Trends report.
The annual report from the IBM Institute for Business Value measured the number of jobs created or committed by foreign-owned companies in each state during the 2015 calendar year.
«Read the rest of this article»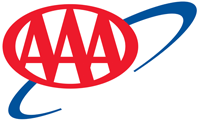 Tampa, FL – Gas prices have fallen three cents since last weeks' Gas Price Brief, reaching today's average price of $2.14 per gallon, which is the lowest mark since April and the lowest price for this date since 2004.
Today's price is 15 cents less than one month ago, 53 cents less than last year, and $1.38 cheaper than this same date two years ago.
«Read the rest of this article»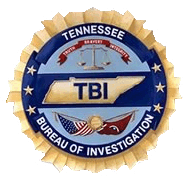 Nashville, TN – The Tennessee Bureau of Investigation has a new addition to the agency's "Top Ten Most Wanted" list, James Bryan Miller of Chattanooga, TN.
Miller is wanted by the TBI and Chattanooga Police Department to face charges including Aggravated Assault against Police and Reckless Endangerment in connection to an extended vehicle chase on August 1st. Miller should be considered dangerous and an escape risk.
«Read the rest of this article»
Purkey Has Served as Homeland Security Advisor for Past Five Years

Nashville, TN – Tennessee Governor Bill Haslam announced the appointment of David Purkey as commissioner of the Tennessee Department of Safety and Homeland Security beginning September 1st, 2016.
Purkey, 57, has served as the department's assistant commissioner and homeland security advisor since 2011. Under his leadership, the Office of Homeland Security has transformed into a proactive agency, overseeing school security plans, training citizens and law enforcement agencies in active shooter response, and leading the state's efforts to combat cybercrime.
«Read the rest of this article»

Nashville, TN – As recent floods devastated homes in Tennessee and elsewhere in the U.S., the Tennessee Department of Commerce & Insurance (TDCI) calls on residents to give greater consideration to purchasing flood insurance to help protect their investments in their homes and properties.
«Read the rest of this article»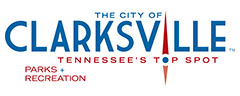 Clarksville, TN – The weekly Clarksville Parks and Recreation Department Recreation Report provides Clarksvillians with a glimpse at the activities and events that are available from the Parks and Recreation Department for them to enjoy together as a family.
This weeks highlights include: Wonder Kids Triathlon, Book Signing at Fort Defiance Interpretive Center, and Burt-Cobb Community Center "Let's Just Dance".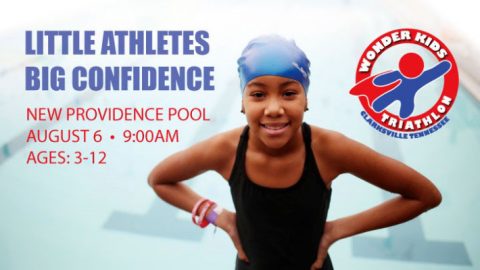 «Read the rest of this article»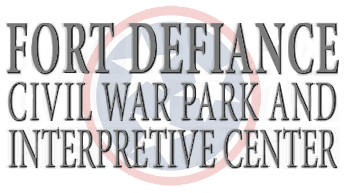 Clarksville, TN – Fort Defiance Interpretive Center, located at 120 Duncan Street, will host a lecture and book signing with author Stephen Davis on Thursday, July 21st from 1:00pm – 4:00pm. The lecture will begin at 1:00pm, and upon its conclusion Davis will sign copies of his book, "A Long and Bloody Task" until 4:00pm.
Spring of 1864 brought a whole new war to the Western Theater, with new commanders and what would become a new style of warfare. Federal armies, perched in Chattanooga, Tennessee, after their stunning victories there the previous fall, poised on the edge of Georgia for the first time in the war.
«Read the rest of this article»