Topic: Chattanooga TN

Nashville, TN – The National Guard Force Protection Act of 2016 was signed into law on June 10th in a ceremony at the War Memorial Building in Nashville. The Act provides 1.5 million dollars to improve the security of National Guard facilities throughout the state.
This bill requires the department of military to implement force protection enhancements at national guard facilities to include AI Phones, shatter resistant film, cameras, magnetic locks, barriers and mobile ballistic shields among other security enhancements.
«Read the rest of this article»

Nashville, TN – Six Tennessee food makers claimed winning titles at the 2016 Pick Tennessee Products tradeshow held in Nashville during the recent Tennessee Grocers & Convenience Store Association's Food Expo. The products, all produced in Tennessee and part of the Pick Tennessee Products program, were judged on originality, taste and packaging.
Javaneh Hemmat's "Hummus Chick" won first place, dubbed the "Pick of Tennessee."  Hummus Chick is a Nashville based company built around freshly made varieties of hummus packaged for retail and wholesale markets.
«Read the rest of this article»

Nashville, TN – Tennessee has been named No. 4 in a recent analysis of the 10 Best States for Retirement 2016 by Kiplinger.com, a Washington, D.C.-based publisher of business forecasts and personal finance advice. The report rated all 50 states based on quantifiable factors that are important to retirees.
Affordability, especially in terms of lower taxes on retirees and lower health care costs, was a key factor in the research. The economic health of the state, as well as the overall health of the population, was also taken into account. States with prosperous populations of residents age 65 were also important in the comprehensive analysis.
«Read the rest of this article»
Written by Lt. Col. Joe Hollister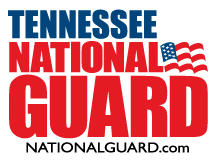 Szczecin, Poland – Members of Tennessee's 230th Sustainment Brigade, headquartered in Chattanooga and Smyrna, are participating in Operation Anakonda 16, a multi-national and multi-component exercise.
According to the United States Army European Command (USAREUR), Anakonda 16 "brings more than 31,000 service members from 24 NATO and partner nations together to train, exercise and integrate Polish national command and force structures into an allied, joint, multinational environment."
«Read the rest of this article»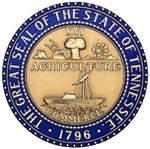 Nashville, TN – Tennessee House Majority Leader Gerald McCormick (R-Chattanooga) has announced that he has begun working with legal staff to craft legislation for the upcoming 110th General Assembly that would make it a hate crime to target police officers and first responders in Tennessee.
The bill, referred to as "Blue Lives Matter," would place public safety workers in a protected class, thus, increasing penalties and fines for violators who specifically target and attack these individuals.
«Read the rest of this article»

Clarksville, TN – The Office of Public Relations and Marketing at Austin Peay State University won 12 awards during the Tennessee College Public Relations Association (TCPRA) spring conference and awards contest held May 25th-27th in Chattanooga, TN.
«Read the rest of this article»
Tennessee State Representative Curtis Johnson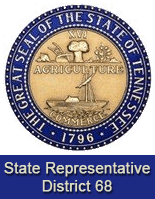 Nashville, TN – The 109th Tennessee General Assembly adjourned on April 22nd, 2016 to become a part of Tennessee history with passage of major legislation to reduce crime, cut tax burdens, spur job growth, accelerate the state's success in K-12 education, boost the number of college graduates, curb drug abuse and curtail drunk driving.
State lawmakers also passed significant legislation to ease traffic congestion, reduce child abuse, aid farmers, increase access to healthcare and medication, increase voter participation and provide a safer environment for the elderly.
Following, please find a copy of some of the highlights of this year's legislative action.
«Read the rest of this article»
Tennessee Fallen Heroes Medal Posthumously Awarded

Nashville, TN – Tennessee Governor Bill Haslam joined Tennessee Department of Veterans Services Commissioner Many-Bears Grinder and Major General Terry "Max" Haston of the Tennessee Military Department to pay tribute to seven service members killed in action to include four Marines and one Sailor killed in Chattanooga on July 16th, 2015.
«Read the rest of this article»
Written by Maj. Darrin Haas
Tennessee National Guard Joint Public Affairs Office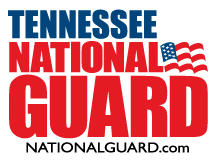 Nashville, TN – Maj. Gen. Terry "Max" Haston, Tennessee's Adjutant General, declared that the opening exercise for Tennessee Maneuvers 2016, the Guard's largest statewide disaster drill in history, was "a complete success."
From May 13th-16th, more than 600 Soldiers and 20 units from Tullahoma's 30th Troop Command completed a series of grueling disaster preparedness exercises throughout Middle Tennessee testing the Guard's ability to provide military assistance in the event of a catastrophic emergency. Soldiers worked alongside many state and local emergency agencies designed to test the abilities of all involved.
«Read the rest of this article»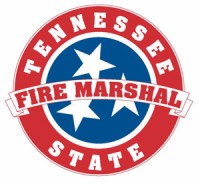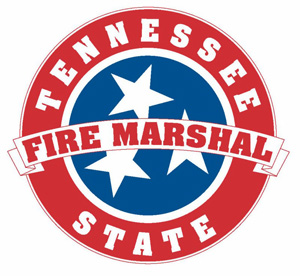 Nashville, TN – With the summer season quickly approaching, music lovers are counting down the days until the kick off of Tennessee's major outdoor festivals such as Bonnaroo in Manchester, the CMA Music Festival in Nashville, Chattanooga's Riverbend Festival and others across the state.
The Tennessee State Fire Marshal's Office reminds music fans to always incorporate safety into their plans for summer music, no matter the festival.
«Read the rest of this article»