Topic: Cheatham County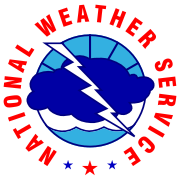 Nashville, TN – The National Weather Service (NWS) reports that Labor Day weekend will be a hot one for Clarksville-Montgomery County and most of Middle Tennessee.
High temperatures are expected to top out in the lower and middle 90s west of the Cumberland Plateau through at least Sunday, with a high of 93 degrees forecast for Clarksville tomorrow and 94 degrees on Saturday.
Temperatures over much of our area will be running some five to ten degrees above normal.
«Read the rest of this article»
Drug Overdoses Claim More Tennesseans in 2014

Nashville, TN – Even with the availability of naloxone, the opioid overdose antidote, and fewer prescription drugs being diverted, the number of Tennesseans who die each year due to drug overdoses increased again in 2014.
The total of overdose deaths rose by nearly 100, from 1,166 in 2013 to a record-setting 1,263 in 2014. If those numbers are hard to comprehend, consider this: more people died from drug overdoses in Tennessee last year than were killed in motor vehicle accidents.
«Read the rest of this article»

Montgomery County, TN – Montgomery County Sheriff's Office Investigators are looking for a suspect from a robbery that occurred late Sunday night at the Dollar General Store on Highway 12 near the Cheatham County line.
Victims described the man as a young white male, approximately 17 to 23 years old with dirty brown hair wearing a blue bandana on his face and a white and blue plaid shirt. He also had a tattoo on his left forearm. The suspect was seen driving an older model silver Nissan Maxima.
«Read the rest of this article»
Written by Leon Roberts
U.S. Army Corps of Engineers, Nashville District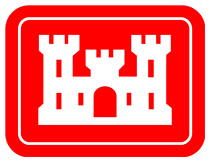 Nashville, TN – The Mississippi River Commission recently navigated the Tennessee River and Cumberland River to gain a fresh perspective for the development of plans to improve the condition of the Mississippi River Basin, foster navigation, promote commerce, and reduce flood risk.
The commission met with stakeholders while inspecting the waterways and visited U.S. Army Corps of Engineers Nashville District and Tennessee Valley Authority projects.
«Read the rest of this article»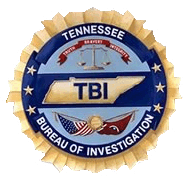 Nashville, TN – Special Agents from the Tennessee Bureau of Investigation have charged a man accused of firing a gun during an encounter with a sheriff's deputy who was attempting to stop him for speeding.
At the request of 23rd District Attorney General Ray Crouch, TBI Special Agents began investigating an incident involving Nelson Yojeni Ochoa-Puentes early Monday morning. The investigation revealed Ochoa-Puentes led a Cheatham County deputy on a pursuit through a rural part of Cheatham and Dickson Counties.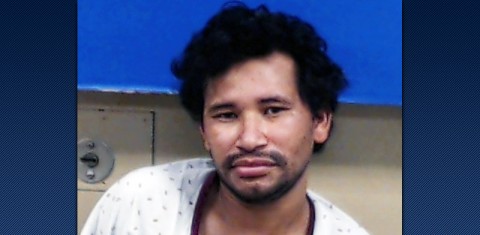 «Read the rest of this article»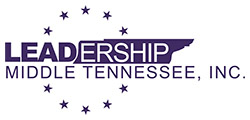 Nashville, TN – Top business and community leaders were recently elected to the board of directors for Leadership Middle Tennessee (LMT), a program whose annual classes of 32-38 citizen leaders are immersed in a 10-month curriculum of county-by-county experiential visits combined with intense study of various facets of Middle Tennessee's economic, social, cultural, educational and lifestyle issues.
«Read the rest of this article»

Clarksville, TN – The Clarksville Police Department says the same armed robber may have struck five businesses along the Interstate 24 corridor from Christian County, Kentucky to Cheatham County over the weekend.
The first robbery reportedly occurred at 10:38pm, last Saturday, July 25th, 2015 at the Tylertown gas station near Exit One. A ten-dollar bill and a one-hundred dollar bill were recovered a few hundred feet from the business.
«Read the rest of this article»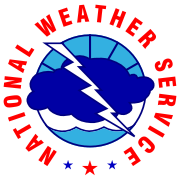 Nashville, TN – The National Weather Service (NWS) says high temperatures in the 90s along with high humidity levels will lead to oppressive heat over the next few days for Clarksville-Montgomery and parts of Middle Tennessee. Heat index values will rise into the 100 to 105 degree range each afternoon through Wednesday.
Please take proper precautions to guard against heat-related illnesses if outdoors for extended periods of time. Drink plenty of non-alcoholic fluids and seek shade whenever possible.
«Read the rest of this article»

Nashville, TN – The Tennessee Department of Transportation (TDOT) reports that on Saturday, June 26th from 7:00am-3:00pm I-24 eastbound will be closed at MM 8.0 for bridge construction. Traffic will be detoured utilizing the on- and off-ramps at SR 237 (Rossview Road). The bridge over I-24 will be also closed to allow interstate traffic to maintain flow across the ramps.
This is part of the bridge replacement project over Interstate 24 (Exit 8) on State Route 237.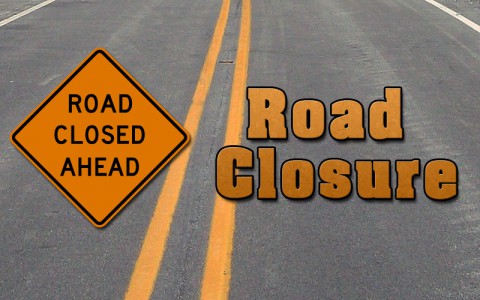 «Read the rest of this article»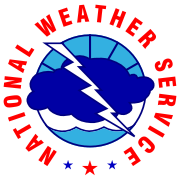 Nashville, TN – The National Weather Service in Nashville has issued a severe thunderstorm watch 423 effect until 900pm CDT for Clarksville-Montgomery county and parts of Middle Tennessee.
Severe thunderstorms possible through tonight across Middle Tennessee for locations west of the Cumberland Plateau region.
Afternoon heat index values today are expected to be 100 to 105 degrees with a return to 100 to 105 degrees heat index values for these locations again Friday afternoon through Monday afternoon.
«Read the rest of this article»