Topic: China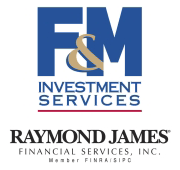 Clarksville, TN – The housing market is stronger than it's been in years. The U.S. economy grew an estimated 1.8% during the first quarter of 2013–not rip-roaring expansion, but an improvement over the previous quarter's 0.4%.
Employment isn't where it needs to be, but companies are no longer shedding jobs in record numbers and the Federal Reserve thinks the unemployment rate will fall roughly another half-percent by the end of the year. Weeks and even months have gone by without headlines about a new European debt crisis.
«Read the rest of this article»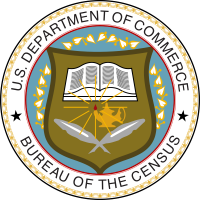 Washington, D.C. – On this day in 1776, the Declaration of Independence was approved by the Continental Congress, setting the 13 colonies on the road to freedom as a sovereign nation.
As always, this most American of holidays will be marked by parades, fireworks and backyard barbecues across the country.
Here are some facts about the Fourth of July from the United States Census Bureau.
«Read the rest of this article»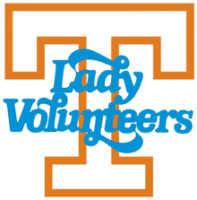 Knoxville, TN — Excited about the opportunities before them, a pair of Lady Vols are preparing to begin stints of play abroad with USA Basketball this summer.
Rising University of Tennessee junior Ariel Massengale earned a spot on the USA World University Games Team, which will play July 8th through 15th in Kazan, Russia. Rising sophomore Bashaara Graves, meanwhile, heads to Panevėžys, Lithuania, for the FIBA U19 World Championship for Women on July 18th through 28th.
«Read the rest of this article»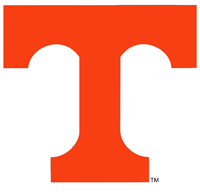 Colorado Springs, CO — Following six highly-competitive training camp workouts at the U.S. Olympic Training Center in Colorado Springs, CO., USA Basketball announced its final 12-man roster on June 18th for the 2013 FIBA U19 World Championship in Prague, Czech Republic. Tennessee's Jarnell Stokes made the final cut and will represent the United States in international play for the second consecutive summer.
Tennessee is one of only two Southeastern Conference programs represented on the U.S. team.
«Read the rest of this article»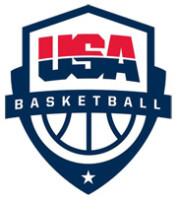 Clarksville, TN - University of Tennessee rising sophomore Bashaara Graves and incoming freshman Jordan Reynolds are among 34 of the nation's top athletes age 19 or younger who have accepted invitations to participate in the 2013 USA Basketball U19 World Championship Team trials, USA Basketball announced Tuesday.
Trials to select the 12-member USA squad will be held May 16th-19th at the U.S. Olympic Training Center (USOTC) in Colorado Springs, CO. The unit will represent the U.S. in the 2013 FIBA U19 World Championship, hosted by Lithuania from July 18th-28th in Klaipeda and Panevėžys.
«Read the rest of this article»
Tennessee Invests $4 Million in Race to the Top Funds

Nashville, TN – The Tennessee Department of Education has pledged nearly $4 million in Race to the Top funds to pay for eight leadership development programs, which will impact future school leaders in more than 20 districts across the state.
The TN LEAD grants were awarded to organizations in partnership with one or more school systems, to either develop or replicate programs aimed at increasing leader effectiveness and improving student outcomes. The programs will target current and pre-service educators, in order to deepen the pipeline of effective leaders in Tennessee schools. «Read the rest of this article»
2013 Rivers and Spires Festival | April 18th-20th | Clarksville, TN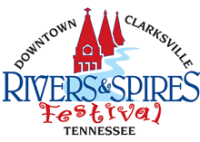 Clarksville, TN – The 11th annual Rivers and Spires Festival will be begin Thursday April 18th and continue through Saturday, April 20th. The streets of Historic Downtown Clarksville will be lined with food vendors, arts and crafts, and kids' activities.
There will be over 100 acts performing all three days on five separate stages. Music, art, food, there is something at Rivers and Spires for everyone to enjoy. And the truly great thing is that all the concerts and activities are free.
«Read the rest of this article»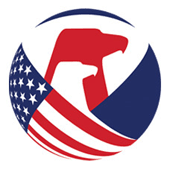 Washington, D.C. – Lighting Science Group is recalled their LED Light Bulbs because the bulbs can overheat during use, posing a fire hazard.
Consumers should stop using this product, which is being recalled voluntarily, unless otherwise instructed. It is illegal to resell or attempt to resell a recalled consumer product.
The 120-volt LED bulbs, sold as 6- 8- and 9-watt bulbs (equivalent to 40 or 50 watts), were marketed under the brand names Definity, EcoSmart, Sylvania and Westinghouse.
«Read the rest of this article»

Montgomery County, TN – The Clarksville-Montgomery County Green Certification Program (CMCGCP) Steering Committee is pleased to announce Darin Cooper as its newest member.
Cooper, who is the general manager of Nyrstar's Clarksville smelter, has broad experience in all aspects of operations management.
«Read the rest of this article»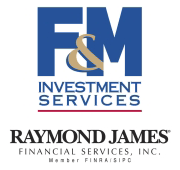 Clarksville, TN – At the end of February, the Dow Jones Industrial Average closed just shy of its all-time high.
Less than a week later, the index fulfilled its promise, trading as high as 14,286.37 to break both its record close of 14,164.53, on October 9th, 2007, and its intraday high of 14,198.10, reached around the same time.
The index closed at a new high of 14,253.77. «Read the rest of this article»