Topic: Chiropractor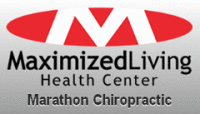 Clarksville, TN – What's the definition of insanity?  Doing the same thing over and over, expecting a different result.
For the past 40 years prevention measures and treatment strategies for heart disease have basically remained the same while this almost 'completely' preventable disease continues to devastate Americans.
Heart disease remains the number 1 killer in America, killing nearly one person every minute and every 25 seconds someone has a heart attack. Now for those that are lucky enough to survive a heart attack they will feel the financial burden of our medical system. «Read the rest of this article»
Clarksville, TN – Clarksville Chiropractic Center located at 1636 Madison Street announces the addition of a new chiropractor.
Dr. Scott D. Dunaway is now available to see patients, effective February 4th. Dunaway graduated cum laude from the Logan College of Chiropractic in December 2012. His bachelor's degree comes from Southeast Missouri State University in Cape Girardeau.
"My education has equipped me with techniques to treat all different body types from infants to the elderly," he said.
«Read the rest of this article»