Topic: Christian
Clarksville, TN - Habitat for Humanity of Montgomery County Tennessee is currently accepting applications for its homeowner program. Executive director Shelby Logsdon said the non-profit Christian organization's mission is to provide "a hand up, not a hand out" by partnering with qualified families to provide decent, safe, affordable housing.
«Read the rest of this article»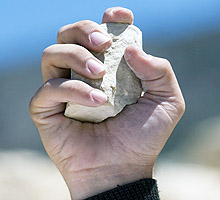 Clarksville, TN – I don't often judge people. But there are some times when you can bet I am: When you fail to wash your hands in a public restroom (I could write a whole blog just on that). When you are rude to your waiter or waitress. When you treat your spouse or child like dirt. I am probably judging you.
Don't act like you never judge me. You might judge the fact that I drive a gas guzzler, or how I dress, how I parent, that I was divorced, that I am a Christian, or that I am a Christian after years of sinning. We all, at times, pass a certain degree of judgment on one another, but boy do we hate when someone judges us! Then we judge them for judging us. Wow. What an awesome bunch we are. «Read the rest of this article»
Written by U.S. Army Sgt. 1st Class Abram Pinnington
3rd Brigade Combat Team, 101st Airborne Division PAO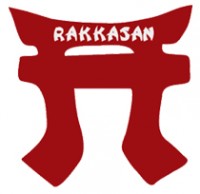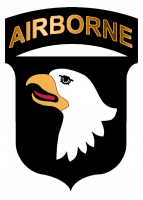 Khowst Province, Afghanistan – Within the early days of their deployment, a team of chaplain's assistants came together with a plan: a mutual agreement making something beautiful for all to enjoy, helping make days here in Afghanistan brighter.
Within their offices at Forward Operating Base Salerno, Afghanistan, the team of assistants from various battalions within the 3rd Brigade Combat Team "Rakkasans," 101st Airborne Division (Air Assault), decided to restore the chapel after it had been heavily damaged in an attack in the summer of 2012.
«Read the rest of this article»
She had already been through a battery of tests, and was taking a lot of medications trying to fix the problem with her heart.  She wasn't feeling well at all.  The latest round of drugs was not working.  She was not getting better.

She had gone to work with her husband on this day, and by day's end she said, "I just can't do anything.  I'm having trouble breathing."

He immediately took her to Vanderbilt.

It was at this point that the team of heart specialists she had been working with, transferred her to a new team of medical specialists-The Vanderbilt Transplant Team.  This was the first time she realized that she was in serious trouble.

The Transplant Team would keep her alive until a donor could be found.  She was out of options.  She could die at any moment, and for her to live, someone else had to die.
«Read the rest of this article»

Clarksville TN – When Sheriff Norman Lewis died last year, Montgomery County lost a very powerful and  popular public figure.  Norman Lewis left a legacy that would be hard to follow.  The Sheriff of Montgomery County has had a history of being a tough, "no nonsense" lawman, who was a powerful, influential, commanding, and politically connected figure.
Remember Joel Plummer?
Well, meet Sheriff John Fuson.
«Read the rest of this article»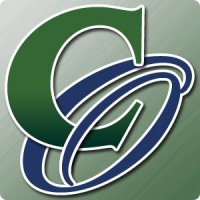 Clarksville, TN -  One of the many reasons so many people enjoy our website is that we're local folks who know our community. We're not trying to be anything we're not.  While so many websites continue to follow the failing newspaper model, Clarksville Online has and always will be reliable source of local news, sports, religion, opinion and more.  Those who contribute to our site know that they have the freedom to share their opinions without restriction, or corporate influence.
Refreshing isn't it? «Read the rest of this article»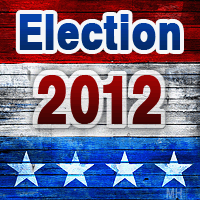 Clarksville, TN – Wouldn't you enjoy seeing a regular guy win? What if you could be a part of making that happen? You have the opportunity to do just that on Tuesday.
Join Mike Warner, Republican, for Tennessee  State Representative, District 67.  Mike is a certified write-in candidate.  Mr. Warner is running against a well funded Liberal Democrat Banker.
We need a walk out majority in the Tennessee General Assembly.
You could make the difference! «Read the rest of this article»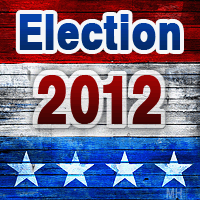 Clarksville, TN – You do have a choice…
Don't let all this talk about Tennessee State Representative Joe Pitts being "unopposed" get you down. There is hope!  Mike Warner does not have the out of area (and out of state)  big money Representative Pitts has according to followthemoney.com.
Mike Warner does not have the favor of the media granting him publicity when he sneezes. In fact until this is published NO media coverage what so ever has been granted. That means Mike Warner is NOT part of the machine telling you how to vote or how to run your life. Mike Warner has NOT been paid off by industries or political organizations to buy his favor nor will he in the future.
Mike Warner will represent YOU the voters.
Mike Warner is a 20 year resident of Clarksville, TN.
A Vietnam Era and Desert Storm Veteran.  Attended Austin Peay State University.  Mike has 145 Semester Hours to his credit.  He has served this community as a Realtor and small business owner / manager. «Read the rest of this article»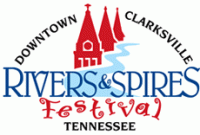 Clarksville, TN – It's hard to believe another year has passed and we are gearing up for the 10th annual Rivers and Spires Festival, April 19th-21st. As usual there will be tons of free concerts, entertainment and activities.
But, because it is our birthday, and we think a big one, the Festival has a few surprises up its sleeve, but you'll have to come out and see!
«Read the rest of this article»
A Devotional By Brother Shep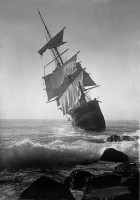 Today, I was wondering if people who don't know me, when they see me can they tell that I'm a Christian? Paul wrote in Galatians 6:17, "From henceforth let no man trouble me: for I bear in my body the marks of the Lord Jesus."  Paul had physical scars on his body because he had been beaten, thrown in jail, shipwrecked and all of these scars on his body were visible. You see the scars and they're there because he served Jesus, here is proof of that.
I serve Him, but I wonder about me. I have not been beaten, thrown in jail, or shipwrecked. I have no physical scars to show because I'm a Christian. So what are the marks on us that people can see? I think we find the marks in Galatians 5:22 where it tells us what are the fruits of the spirit. In other words, what can people see us producing? There are 9 of them. After all there are only 9 of them. Remember that is what Pastor Jimmy Terry told us. They are love, joy, peace, long suffering, gentleness, goodness, faithfulness, meekness, and temperance. If someone looks at you today, can they see these qualities in you?
This is Brother Shep asking you to think about this.