Topic: Christianity
Those of you who know me well know I didn't grow up in church. I mean, I went, occasionally. I went to church camp with a friend once. It was okay. Nothing really moved me. The worst part was, I always felt like an outsider.
It seemed that all the other kids knew more Bible stories and verses, and knew the customs of the church. This left me feeling sort of dumb and secretly embarrassed.
This didn't keep me from going to church when I was invited, but it did keep me from feeling like I would ever be a part of the church. I always imagined myself on the outside looking in, and at least three steps behind everyone else. «Read the rest of this article»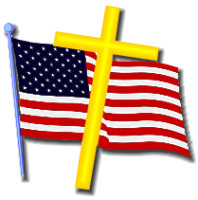 Clarksville, TN – Let me start by saying that I love America. I'll compare my combat patch with anyone who would dare question my love for country. I could have been born anywhere else in the world but God in his mercy and grace chose to allow me the privilege of being born in the USA. I love this place!
Our country is so awesome that someone with nothing can come here, work hard, and die a millionaire…and do it all legally!
I love that I get to publicly proclaim that Jesus Christ is the way, the truth, and the life and no one comes to the father except through Him, and there are no state police outside waiting to take me away (for now). «Read the rest of this article»
Last year I learned a lot about myself and about life in general. To the surprise of most, those lessons were not learned at church or in school. I learned them while practicing Brazilian Jiu Jitsu! The biggest lesson I learned is that when it comes to difficult situations, posture is everything.
Allow me to explain.
In Brazilian Jiu-Jitsu, good posture is everything.  The name of the game is breaking your opponents base.  If you can get the other guy off balance, you will almost always be in a position to finish. I know this because as a white belt, I am usually the guy who is off balance!  I have been submitted by guys who are 60 pound lighter than I am simply because of their good posture and technique and my poor posture.  My natural tendency is to try to "muscle" out of bad situations. While I am using brute force, the other guy is patiently waiting and conserving energy until I either get tired or lose my base (posture). Posture matters.
The Bible talks about good posture often. «Read the rest of this article»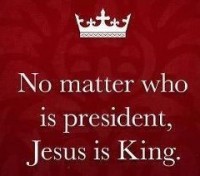 I've been reading a lot lately about people who are not going to vote or who are going to vote specifically for someone other than the two main nominees for US President. That is where this all comes from…
The reason we vote, friends, is to nominate who we feel will be the best leader and manager of our country's affairs. This is just like a company promoting someone within to CEO/President. If you are an employee of a company and are asked to nominate the next CEO (yes, I know they're nominated by votes by the board of directors – just bear with me here), you know that whomever you select will be directly responsible for the economics of your household; income, insurance, cost of living, etc. There are other variables, of course, but that sums it up. «Read the rest of this article»
Semi-daily preaching by a Semi-daily Preacher on a semi-daily basis
I'm realizing that this whole "it's end of the world this Saturday" stuff can be a little tough to get used to.
Let's face it, these are SERIOUS times.  When you've only got FOUR DAYS before it's all over, you really don't have the luxury to mess around much.  Which for a guy like me, is asking a lot.  Messing around is one of my God-given talents.
Still, I'm worried that I might not be spending my last few days on earth the way I should. I've got to figure out what I'm doing wrong.
You see yesterday, after posting another award-winning Blermon, I went out (as is my custom) and got a waffle at my favorite diner.  I do this nearly every day, except on the days I get waffles from the truck stop vending machines. «Read the rest of this article»
A quick look at the holiest day on the Christian calender.
Though Monet said, "My life is useless," artist Judy Lewis disagrees with this statement, though she can see how Monet may have felt this way. "It is a tough life to live struggling to make a living as an artist because you feel such desire and passion. If you look at art history, many artists lacked the customer base to feel appreciated during their lives," according to Lewis, a native Clarksvillian.
Lewis, a devoted mother, has one daughter, Keegan, from a previous marriage and has lived in Clarksville for the majority of her life. In addition, Lewis has done work in Texas, and recently returned from Gettysburg, PA.  Lewis has been steadily producing art work sometime after, Art Cantu, a Christian minister from south Texas, witnessed to her, and sparked a hope in her that she could achieve her dreams. At this point in her career,  Lewis has done over 300 exhibit-worthy pieces, and continues to produce more art every day, not counting numerous drawings.
Of late, Lewis has delved into painting oils and acrylics with a style and color technique as unique and original as her drawings. The painting, Phoenix Rising on Angel's Wings, captures the colors of a young girl and her gallant horse, Angel, as they properly go riding across a verdant field. Her vivid brush strokes in Christmas Carriages on Franklin Street capture the light and color of night lights downtown during a Christmas extravaganza. «Read the rest of this article»
My wife has a book that I have intended to read for years, but never found the time, "What the Bible REALLY says about Homosexuality." Then I saw this movie available on Netflix, "For the Bible Tells me So" , and thought at this point in my life, I'm much more likely to get a quick movie in than to read a book.
The movie introduces you to several families that have two things in common 1) strong religious ties, and 2) a family member that is a homosexual. Director Daniel Karslake's selection of families with different backgrounds is sure to connect with a variety of viewers. Theres a Midwest lawyer and stay at home mother that are Lutheran; a African American couple from North Carolina who are ministers in a AME church; there a Episcopalian elderly white couple from blue collar rural Kentucky (no spoiler here but their child was the first openly Gay bishop in the Anglican church, Gene Robinson); a single middle class mother, and a long time politician Dick Gephardt and his family.
«Read the rest of this article»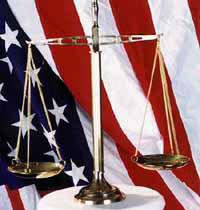 The State of Iowa captured the attention of the nation recently with the vigorous political campaigns within their borders.
Day after exhausting day this mid-western state was daily on TV and in the news. It overshadowed and neglected a recent but equally newsworthy event, yet this eclipsed event deserves an equally careful hearing and analysis.
The issue: a judgment by the 8th Circuit Court.
Americans United [for Separation of Church and State] won a lawsuit in federal court challenging the Iowa Corrections Department's support for Charles Colson's InnerChange, a prison program that trains inmates in evangelical Christianity.

"Faith-based" initiatives, which propose turning the provision of social services over to religious groups, threaten individual rights and could lead to taxpayer support of religious ministries. In those cases where religious groups want to take tax aid to provide relief, they should first agree to run secular programs and drop all forms of religiously based discrimination from their hiring policies." – Americans United for Separation of Church and State
This Iowa court rendered a profound, sharp and ringing endorsement on on religion and the use of tax-dollars to support and subsidize the "Inner Change Freedom Initiative" [ICFI] in Iowa prisons. «Read the rest of this article»

Professor Robert Winston presents a definitive three-part documentary series on the history of mankind's quest to understand the nature of God.
The Story of God is an epic journey across continents, cultures and eras exploring religious beliefs from their earliest incarnations, through the development of today's major world faiths and the status of religious faith in a scientific age.
The series examines the roots of religious beliefs in prehistoric societies and the different ways in which humanity's sense of the divine developed. «Read the rest of this article»