Topic: Christmas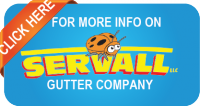 Clarksville, TN – Clarksville High School's girls basketball team extended its season-best win streak to three games, Saturday, December 20th at William Workman Gymnasium, as they cruised to an easy 55-12 victory over Fort Campbell High School.
Literally, right from the opening jump ball the Lady Wildcats (6-8) were in control of the game, as Ellie Treanton scored four seconds into the contest on a layup after the opening tip.
It would be 4-0 Lady Wildcats when Fort Campbell (0-8) would get its first points of the game, on a jumper from the right wing by Charisse Fairley, with 5:39 left in the opening quarter, but that would be as close as the Lady Falcons would get.
«Read the rest of this article»
No Lane Closures on Interstates and State Routes from December 23rd to January 5th

Nashville, TN – Road construction won't delay travelers during the Christmas and New Year's holidays. The Tennessee Department of Transportation is once again halting all lane closure activity on interstates and state highways in anticipation of higher traffic volumes across the state.
«Read the rest of this article»

Clarksville, TN – The City of Clarksville's three community centers will adjust their hours of operation this December to accommodate students in the Clarksville-Montgomery County School System and their holiday schedule.
The Kleeman, Crow and Burt-Cobb Centers will be open from 10:00am to 7:00pm beginning Friday, December 19th and ending Friday, January 2nd, 2015 as students will be out of school for the holiday break. «Read the rest of this article»

Clarksville, TN – Children of all ages are encouraged to come to Christmas on the Cumberland for fun, family-friendly activities. Christmas on the Cumberland is open nightly from 5:00pm to 10:00pm Sunday through Thursday, and 5:00pm to 11:00pm Fridays and Saturdays through January 3rd, 2015. Admission to the event is free.
Activities will take place from 6:00pm to 8:00pm, this Friday and Saturday, December 19th and 20th.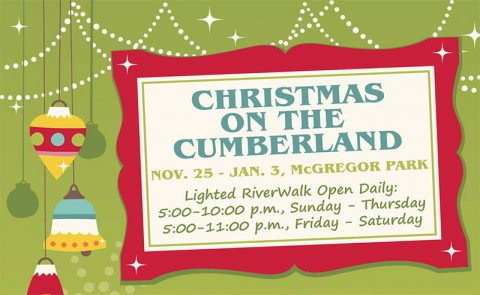 «Read the rest of this article»
The Perfect Present for Yourself and Others

Nashville, TN – Stores and businesses have long used the familiar holiday slogan, "Give the gift that keeps on giving." While stereos, watches and even baskets of fruit delivered monthly have been advertised to provide perpetual pleasure, the Tennessee Department of Health suggests a present that really does have lasting benefits:  Stopping the use of tobacco products.
The three top benefits to a person who quits are these:  A former user can live longer and be healthier; his or her family can live longer and be healthier; and there will be more money available to spend or invest. All are noticeable fairly quickly when a tobacco users ends his or her addiction to nicotine. «Read the rest of this article»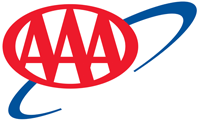 Tampa, FL – Motorists are saving an average of $10.00 for a tank of gas compared to this time last year. Gasoline prices crept closer to $2.00 a gallon last week and nothing is slowing them down. Domestic oil supply is at a three decade high and forecast to keep growing. Meanwhile, the price of oil fell to its lowest level in five years.
"Oil prices are plunging because there is so much oil in the market," said Mark Jenkins, spokesman, AAA – The Auto Club Group. "It's unclear exactly how long this will continue, but gas prices will keep falling as long as oil prices do. Right now, oil prices are forecast to fall through the first half of next year, which further increases the likelihood of $2.00 gasoline." «Read the rest of this article»
Fort Campbell, KY – In honor of Christmas and New Year's Day, Blanchfield Army  Community Hospital (BACH) personnel will observe the federal holidays December 25th  and 26th, as well as January 1st.
All Soldier and Patient-Centered Homes (primary care services) are scheduled to operate on a normal schedule Friday, January 2nd.
BACH pharmacies will operate on a Day of No Scheduled Activities January 2nd. The main pharmacy within the hospital will be open from 8:00am to 4:00pm and the Town Center Pharmacy will be open from 8:00am to 5:00pm. The Town Center Pharmacy will operate normal Saturday hours December 27th and January 3rd from 8:00am to 4:00pm, the Saturday after Christmas and New Year's. «Read the rest of this article»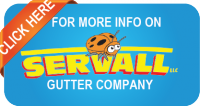 Clarksville, TN – A 12-2 run, starting near the end of the first quarter, began a dominating performance by the Clarksville High School girls basketball team, Friday, December 12th at the William Workman Gymnasium, as they overwhelmed the Northwest High School Lady Vikings in a 65-31 District 10-AAA victory.
The Lady Wildcats (5-8, 3-1 District 10-AAA) only held a one-point advantage, 9-8, as they neared the final minute of the opening quarter; but a bucket by Ellie Treanton – with 1:10 left in the period – started a run that pushed the Clarksville High lead out to 21-10, with 6:18 left in the first half.
«Read the rest of this article»
Elkton, KY – Christmas in Elkton will be held on Saturday, December 13th, 2014 in Elkton, Kentucky. The day starts off with local businesses having open house, Christmas sales and free refreshments throughout the day. See the list below of participating businesses and other events going on during this day.
The Elkton Christmas Parade will start at 6:00pm, leaving Todd Central High School parking lot at 806 South Main Street, then going North on Hwy 181 to Public Square, exit square on West Main Street, then left on South Streets Avenue, then left on Sunset and back to TCCHS.
«Read the rest of this article»

Woodlawn, TN – Come and join us for a true Holiday Event for the entire family. We bring the history alive by portraying the Lewis family through actors who carry you back in time by candlelight to the 1800's.
Bring your family and enjoy an evening of holiday cheer. You may come for just the tour or enjoy the entire evening as you join us for an all you can eat Holiday Feast!
«Read the rest of this article»