Topic: Christmas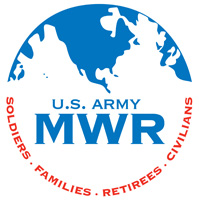 Fort Campbell, KY – There's no reason to sit around the barracks on Thanksgiving, Christmas and New Year's Day.  The Zone is open normal hours on all holidays!  We know you want someplace fun to go spend the day, hang out with friends, maybe grab a bite to eat and we're here for you.
Holiday activities at The Zone are sponsored by USAA (Title Sponsor) and University of Phoenix – Military Division (Premier Sponsor).  Sponsorship does not imply Army endorsement.  See AR 215-1, para. 11-8d. «Read the rest of this article»
Written by Staff Sgt. Terrance Rhodes
Headquarters, 101st Airborne Division (Air Assault)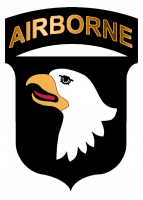 Monrovia, Liberia – As the first group of service members arrived in Monrovia, Liberia, in support of Operation United Assistance, many of them didn't know what to expect – from living situations to the day-to-day schedules. But what they did expect was pre-packaged rations – Meals, Ready-to-Eat – for breakfast, lunch and dinner.
However, that changed after a few weeks.
Hot quality meals were served for the first time on Barclay Training Center here as well as other locations across Liberia, November 9th. The meal provided a well-needed change of pace for Soldiers, and a morale booster.
«Read the rest of this article»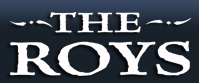 Nashville, TN – THE ROYS bring the holidays home with their newest CD, "Bluegrass Kinda Christmas" (Rural Rhythm Records), available now to radio programmers via AirPlay Direct, and to fans by pre-order at Walmart, Amazon and iTunes.
The disc will be in stores November 18th.  THE ROYS' much-heralded sibling harmonies, spot-on lead vocals and agile musicianship shine a light on Christmas songs both new and old, creating a festive holiday ambience that's apropos for any seasonal celebration.
«Read the rest of this article»
Jason Crabb, Sandi Patty, Michael W. Smith & Lee Greenwood Bringing Christmas Cheer to Clarksville

Clarksville, TN – Kick off this holiday season with a little early Christmas cheer. Visit Clarksville presents the God, Country, Christmas concert series featuring the vocal talent of Jason Crabb, Sandi Patty, Michael W. Smith and Lee Greenwood.
Shows featuring this line up of award-winning artists will be taking place December 1st-3rd at First Baptist Church Clarksville, 499 Commerce Street.
«Read the rest of this article»

Nashville, TN – It's September, and Christmas décor is lining store shelves. You'd think that the seasons are determined by which week school starts, and we'd all be wise to air out our winter coats now.
Amy Tavalin suggests that instead, we should stop the hands of time long enough to take in some local farmers markets this fall. "Fall has it all," says Tavalin, "so don't rush it." «Read the rest of this article»
Austin Peay Sports Information

Clarksville, TN – Two in-season tournaments plus a move away from Monday Ohio Valley Conference contests highlight the 2014-15 Austin Peay State University women's basketball schedule, head coach Carrie Daniels presented, Monday.
The Lady Govs will compete in two in-season tournaments for the first time since the 2007-08 season.
«Read the rest of this article»
Nashville Sounds
72 Sounds Games, 22 Fireworks Shows, 16 Giveaway Nights and More!
Nashville, TN – The Nashville Sounds are excited to announce the 2014 promotional calendar, which includes 22 fireworks extravaganzas and several giveaways commemorating the team's final year at Greer Stadium.
The calendar also includes 11 Throwback Thursdays presented by The Tennessean, six Trevecca Nazarene University FAITH NIGHTS® concerts, the return of the Famous San Diego Chicken, and much more!
«Read the rest of this article»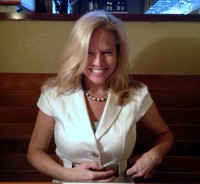 Nashville, TN – An Open Love Letter to Lyle Lovett…
Sandee Gertz
Dear Lyle,
First off, I want to apologize for never really knowing you for the last 20 years.  I'm sorry about seeing your image way back in the 80's and only associating it with the man who married Julia Roberts.  All I could think of at the time was "that hair!"  I didn't understand the marriage—or the music—but that was because, sadly, I had never given it a try. (The music that is.)
«Read the rest of this article»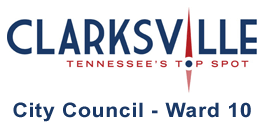 Clarksville, TN – The Clarksville City Council met in its first regular session of the New Year on Thursday, January 2nd, 2014. Not much was going on, as it was again a very light agenda.
There are a couple of items of interest and an update that I will provide. «Read the rest of this article»
UT Martin Skyhawks vs. Austin Peay Governors
Thursday, January 2nd, 2014 | 7:00pm CT
Clarksville, TN | Dave Aaron Arena/Dave Loos Court

Clarksville, TN – On Thursday January 2nd, 2014 at 7:00pm, the Austin Peay State University men's basketball team will begin the OVC season against the UT Martin Skyhawks at the Dunn Center. UT Martin opened the OVC season, with a 70-65 loss at Jacksonville State, Monday.
«Read the rest of this article»