Topic: Church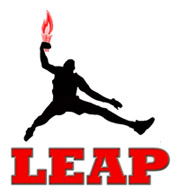 Clarksville, TN – The Walnut Grove Missionary Baptist Church donated a 15 passenger van to the Leap Organization to assist with transporting youth to various youth development program activities. On December 8th, 2013, members of the Leap Organization visited the church to express its sincere appreciation.
"I would like to thank Pastor Livingston, Deacon Rowland, and the members of Walnut Grove for their generous donation. Leap has not only put the van to good use in transporting youth, but also using it to transport the homeless on Thanksgiving day to be fed by Manna Cafe," said Leap Executive Director Richard Reason Garrett before the congregation.
«Read the rest of this article»
Clarksville, TN - Clarksville native Ben Reed has written his first book, "Starting Small: The Ultimate Small Group Blueprint," designed to help church leaders build and maintain a vibrant and exciting bible study experience, and worship experience, to help people of all ages grow spiritually, and enjoy life to it's fullest through the word of God.
Reed is a small groups pastor at Long Hollow Baptist Church in Hendersonville Tennessee, having spent several years as a pastor at Grace Community Church in Clarksvlle, TN.
Reed graduated from the Southern Baptist Theological Seminary and his focus was in Theology and Biblical Counseling, but his passion lies in helping people apply the word of God to their lives, right in the middle of life's biggest questions and heartaches.
In an interview with Clarksville Online, Ben explains his motivation for writing the book. «Read the rest of this article»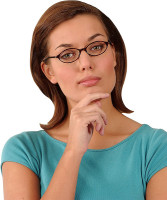 Clarksville, TN – I do a lot of stuff. I am a wife, a mother of 2 (fantastic boys!), a student, a business owner/manager, a writer, a jail mentoring coordinator, a volunteer church leader, and budding lover of fitness (I didn't count that last one as a job, by the way).
Now I'm not bragging. That would be foolish. Most people think I am crazy to do so much, and I wouldn't be ashamed to agree with them. But quantity is not what I aim to talk about; quality is.
Here's the issue: Expectations vary. Confusion ensues. Insecurities compound. A very wise man once said, "It's not easy being green." I say, it's easier to be green, than it is to be me sometimes. Green is green, all the time. «Read the rest of this article»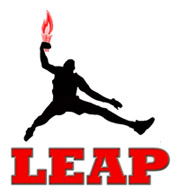 Clarksville, TN  – On July 17th, 2013, His Church, led by Pastors Paul and Myrna Moore began moving into the new LEAP Plaza located at 1860 Wilma Rudolph. Church members and youth enrolled in the program removed an interior wall between two classrooms for the main sanctuary.
The Plaza formerly known as Daymar Institute has been acquired by the LEAP Organization to expand their youth development services as well as function as a nonprofit hub and business incubator.
«Read the rest of this article»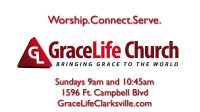 Clarksville, TN – In the summer of 2010 I became the Lead Pastor of a church that was struggling to stay alive. The church had been beaten down by rocks of "drama", weeds of bad theology, and was full of the type of toxicity that would render most soil unfit for planting.
That church was Xtreme Christian Fellowship a.k.a Xtreme Ministries. Over the last 27 months God by His Spirit has used His people to remove the rocks, pull up the weeds, and prepare the soil. This type of work is not taught in seminary and one cannot find a book at the latest conference that reveals the "shortcuts" to cleaning up the mess that was Xtreme. «Read the rest of this article»
Clarksville, TN – George Nishimura was now half a world away from home, his family, and all that he had known, as a member of the United States Army, at Camp Shelby Mississippi. The trip had been long and hard, but they were ready to begin their training.
Thousands of Japanese-American men had joined the Army, and were ready to serve.
George and his fellow soldiers were joined at Camp Shelby by 1200 mainland volunteers from the relocation camps. They were called "Katonks" because of the sound their head made when hit, like the sound of a hollow coconut. «Read the rest of this article»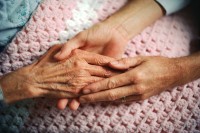 I hear a lot of talk about what Christians should do, what they are not doing enough of, and how they should behave. Even non-believers expect "more" from Christians. First of all, let me say, this is not a contest. People of all faiths do good works.
As Christians, we know that it is faith, not good works that offers us salvation. But we also know that we have a spiritual responsibility to help widows, orphans, prisoners, the poor, and the sick (among others).
Here's the catch though: Christians can be very, very humble! When I first began my walk in Christ, I would thank the pastors and other church staff and would get a lackluster response (or so I felt). «Read the rest of this article»
It was February 9th, 2011, 4:30pm when the phone rang at the Simpson house.   The call was from a Florida area code.

Suzanne didn't answer it thinking it was a telemarketer.  When the answering machine picked up,

the woman's voice said they had a heart for her, and she needed to call them back.

Suzanne raced to pick up the phone, but it was too late.

She dialed the number back, and the woman asked Suzanne if she was going to accept the heart.  She said, "yes."  The woman told Suzanne that she needed to be at Vanderbilt by 6:00am the next morning.

That didn't sound right.  Something didn't add up.  David and Suzanne had been warned about "scams" involving transplant patients, and they weren't sure that this call was the real thing.
«Read the rest of this article»
She had already been through a battery of tests, and was taking a lot of medications trying to fix the problem with her heart.  She wasn't feeling well at all.  The latest round of drugs was not working.  She was not getting better.

She had gone to work with her husband on this day, and by day's end she said, "I just can't do anything.  I'm having trouble breathing."

He immediately took her to Vanderbilt.

It was at this point that the team of heart specialists she had been working with, transferred her to a new team of medical specialists-The Vanderbilt Transplant Team.  This was the first time she realized that she was in serious trouble.

The Transplant Team would keep her alive until a donor could be found.  She was out of options.  She could die at any moment, and for her to live, someone else had to die.
«Read the rest of this article»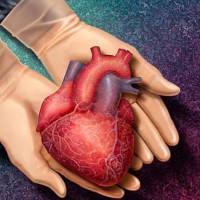 Clarksville, TN -  In over forty years of journalism, I have had the opportunity to meet and interview hundreds of celebrities, politicians, and everyday people.  I've covered some of the most tragic and triumphant events that have occurred in our community, but never have I been so blessed and inspired as I have been with the story of Suzanne Simpson.
Suzanne Simpson is a heart transplant recipient.
I've known "Suzie" since we were both at Austin Peay State University in the early seventies.  She was just out of Clarksville High School, and I was fresh in town from Military Academy. «Read the rest of this article»