Topic: Cindy Marsh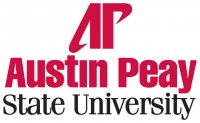 Clarksville, TN – This October, the L Gallery in downtown Nashville will present works by Austin Peay State University art and design faculty and students as part of a multi-discipline exhibit, titled "The One and the Many."
The exhibit, curated by APSU student Sara Straussberger, will open with a reception from 6:00pm-9:00pm on October 3rd at the gallery, in space 72 of The Arcade in Nashville.
«Read the rest of this article»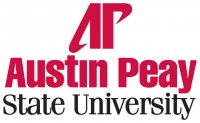 Clarksville, TN – "I know I have a long ways to go and a lot to learn, but the help is definitely here."
When the United States and its allies need help, our soldiers answer the call. But when those same men and women need a hand, programs like the Montgomery County Veterans Treatment Court (VTC) exist to make sure they are not alone.
Established in 2012, the court aims to help veterans who come to the criminal justice system as a result of drug addictions, homelessness and other situations brought on by wartime stress.
«Read the rest of this article»

Clarksville, TN – Austin Peay State University Trahern Gallery is pleased to present a group exhibition of new works featuring the graduating seniors focused in graphic design. "Faction" will run from December 1st, 2014 – December 4th, 2014 with closing reception First Thursday, December 4th, 2014 from 5:00pm-8:00pm.
Five designers will be represented in the show: Jana Gilbert, Brittanie Jackson, Alysha Jones, Allison Locher, and Brooke McKee. Graphic design is a booming field with much competition. «Read the rest of this article»

Clarksville, TN – This fall, 15 young artists will bring their studies at Austin Peay State University to a close by hosting public exhibitions of the work they created for their senior thesis projects.
«Read the rest of this article»

Clarksville, TN – Austin Peay State University art professors are often commended for inspiring students in their classrooms, but that type of praise can occasionally overshadow their skills as gifted, professional artists.
On August 25th, a new exhibit, "The Faculty Biennial," in APSU's Trahern Gallery will remind the community that high-caliber artists continue to work at the University.
«Read the rest of this article»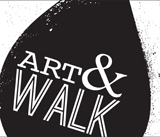 Clarksville, TN – Produced by The Downtown Clarksville Association, First Thursday Art Walk is a free, self-guided tour spanning a 5-block radius that combines visual art, live music, engaging events and more in the heart of Downtown Clarksville.
With 10+ venues, bars and businesses participating each month, the First Thursday Art Walk in Clarksville is the ultimate opportunity to savor and support local creative talent. «Read the rest of this article»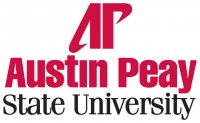 Clarksville, TN – The taxi, a dust-covered Toyota Range Rover, sped down what could only loosely be called a road in the remote wilderness of Tanzania. Austin Peay State University art professors Cindy Marsh and Jennifer Snyder sat in the back seat, bracing themselves for a crash.
"We were going at crazy speeds," Snyder said. "People were diving out of the way. They were shaking fingers and yelling at our driver to slow down." «Read the rest of this article»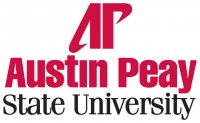 Clarksville, TN – Ten undergraduate students at Austin Peay State University have been chosen for the 2011-12 Presidential Research Scholars Program.
Students in the program were selected for the May 1st, 2011, to April 30th, 2012, award period. The Research Scholars Program works to promote independent research training and creative activity with scholarly merit and supports the incorporation of research training into the collegiate educational experience. «Read the rest of this article»

Having just attended the Alumni Art Show at APSU the week before, I was eager to learn what current faculty members in the Department of Art were working on this year. What I found was a diverse but interesting array of entries in the free show at the Trahern Gallery. Ranging from the massive and powerful sculpture of Olen Bryant to the thought-provoking statement art of Department Chair Gregg Schlanger to the intricate linocut of Jesse Shaw, I was pleasantly surprised at the offerings with which faculty members stimulate the minds of art students to provoke their creativity.
«Read the rest of this article»
Art remains on display for the next two weeks.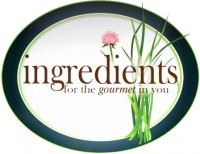 Learning Gyotaku printing seemed to be the natural path to take as an artist because I have spent the summer after graduating from Austin Peay University camping and fishing. I rediscovered how much I enjoy fishing at Land between the Lakes a place that conveniently close and with abundant fish.
Gyotaku is a traditional form of Japanese fish printing dating from the mid 1800's It was used as a way to record ones fish catch by fisherman who wanted to produce proof of their specimens in the days before cameras. I guess you could say that even way back then to a fisherman your catch is just a fish story unless you can produce a image. All of the Gyotaku prints are unique in that it is impossible to make an exact duplicate even using the same fish. The authentic use of real fish is proven with just one sniff of my rice paper prints. Since I use non-toxic inks, the fish end up on our dinner plates, giving their lives to both art and sustenance.
«Read the rest of this article»