Topic: City of Clarksville
Clarksville, TN – Bike Walk Clarksville, a group of citizens on a mission to promote a more bicycle and pedestrian-friendly community, got rolling this week with a formative meeting at Wilma Rudolph Events Center.
The next meeting is scheduled for 6:00pm Tuesday, March 13th, 2018 at a site to be announced soon. Organizers have set up online sites to inform and connect members.
«Read the rest of this article»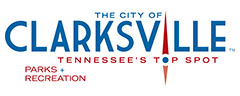 Clarksville, TN – Because of heavy rain and rising waters on the Cumberland River and its tributaries, some City of Clarksville parks and facilities will be closed until further notice. Facilities at Liberty Park and McGregor Park have been hit hardest.
«Read the rest of this article»
Clarksville, TN – The Clarksville Urbanized Area Metropolitan Planning Organization (CUAMPO) is asking Tennessee and Kentucky residents in the Clarksville region to provide input on how they will connect to each other and the world and what transportation system improvements are needed to make those connections safe and reliable by the year 2045.
As part of the federally required planning work, the CUAMPO is developing a long-range transportation plan with a 20-plus year future view called the Metropolitan Transportation Plan (MTP).
«Read the rest of this article»
Clarksville, TN – City of Clarksville offices will close Monday, February 19th, 2018 to observe Presidents Day.
City Public Safety departments will be on duty as usual and all essential City services will continue.
Clarksville Transit System will operate regular route service all day Monday.
«Read the rest of this article»
Vendors can access application, bid listings on City website
Clarksville, TN – The City of Clarksville Purchasing Department ensures that taxpayers' money is spent properly by using a competitive bid process to purchase necessary products and services at the lowest possible cost.
«Read the rest of this article»
Clarksville, TN – Clarksville Mayor Kim McMillan directs that the U.S., State and City flags be flown at half-staff at all City of Clarksville offices and facilities until sunset Monday, February 19th, 2018.
This is in keeping with the Presidential proclamation to fly the U.S. Flag at half-staff as a mark of respect for the victims of the Parkland, Florida, school tragedy.
«Read the rest of this article»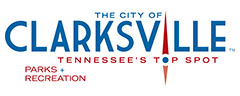 Clarksville, TN – It's time to lace up those running shoes and begin preparing for the 40th Annual Queen City Road Race, a City of Clarksville tradition that promotes health and fitness for people of all ages.
Registrants can choose to participate in either the one-mile event at 8:30am or the 5K beginning at 8:45am on Saturday, May 5th, 2018.
«Read the rest of this article»
City Mayor opposes unilateral reduction sought by County
Clarksville, TN – Clarksville Mayor Kim McMillan called a proposed reduction in local investment in tourism development "unwise," and said she would ask the City Council to sustain the City's funding of the Clarksville-Montgomery County Tourist Commission.
"New Tennessee Department of Tourism data shows that every dollar spent on tourism development returns 19 dollars in state and local tax revenues," McMillan said Friday. "I think it would be unwise to reduce our local investment in tourism, which is a key element of our overall economic development strategy."
«Read the rest of this article»

Clarksville, TN – Visit Clarksville and Riverside Bicycle Racing announce Clarksville's first High Roller Criterium, or crit, will take place on Saturday, May 19th, 2018 in historic downtown Clarksville.
A criterium, or crit, is a bike race consisting of several laps around a closed circuit, the length of each lap or circuit ranging from about 500 to 1000 meters. In Clarksville's case, the course is a flat four-corner course, .8 miles in length, with tight turns around Franklin Street, Public Square, Main Street and Fourth Street.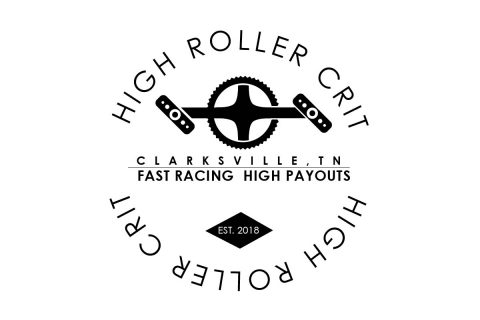 «Read the rest of this article»
'On behalf of a grateful City, We say Thank You'
Clarksville, TN – Clarksville Police Officers Darren Koski and Donald Gipson earned a standing ovation and congratulatory handshakes and hugs from Clarksville Mayor Kim McMillan the Clarksville City Council last week in recognition of their brave actions to save a man from a burning house.
The officers went to a fire call at on January 6th, 2017 at 6:15am on Stafford Street, kicked in the front door, and helped remove a resident who had been sleeping in his bedroom.
«Read the rest of this article»