Topic: City of Clarksville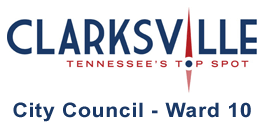 Clarksville, TN – The Clarksville City Council met in its usual first Thursday of the month regular session – Thursday, March 6th, 2014. A couple of items of interest were covered at the meeting.
The council met in an early session starting at 6:30pm to have a presentation of a "potential" new athletic complex. This presentation provided a few more details of the project that the mayor first exposed at the "State of The City" several weeks ago. «Read the rest of this article»

Clarksville, TN – The eternal battle of the sexes takes a witty and suspenseful turn in the Roxy Regional Theatre's 29th annual Shakespeare offering, the timeless comedy "Much Ado About Nothing", March 7th-15th.
Taylor Galvin and Brandon Beach star as reluctant lovers Beatrice and Benedick, whose endless witty sparring threatens to keep them apart forever. Meanwhile, the two young lovers Claudio and Hero, played by Michael Spaziani and Michelle Foletta, are to be married imminently but for the devious scheming of a resentful prince looking to thwart the nuptials.
«Read the rest of this article»
Clarksville, TN –

You know it's a bad day to be driving around Clarksville when even the Clarksville Street Department's snow plow drivers occasionally needed a good Samaritan to come and get them unstuck with the icy roads that plagued our city yesterday.
As I drove around Austin Peay State University I spotted a Clarksville Street Department backhoe loader driving down Robb Ave. Since I was done at APSU I decided to follow and see what was going on. We didn't have far to go.
«Read the rest of this article»
Clarksville, TN – City of Clarksville offices will open two hours late tomorrow, Monday, March 3rd. Public safety personnel will report as scheduled.
If the weather continues to worsen tonight, employees should check for scheduling updates in the morning.

Clarksville, TN – The weekly Clarksville Parks and Recreation Department Recreation Report provides Clarksvillians with a glimpse at the activities and events that are available from the Parks and Recreation Department for them to enjoy together as a family.
This weeks highlights include: Clarksville Parks and Recreation Survey, 2014 Eggstravaganza, Church Youth Softball League & Adult Women's League, Youth League Deadlines and Spring Break.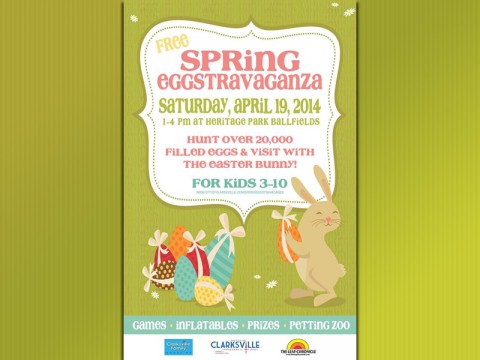 «Read the rest of this article»

Clarksville, TN – The City of Clarksville Parks and Recreation Department is surveying the public to determine how we can better improve our services to you, your family and all City of Clarksville residents.
A link to the survey can be found on the City's Parks and Recreation website, www.cityofclarksville.com/parksrec . «Read the rest of this article»
Clarksville, TN – The City of Clarksville Finance and Revenue Department will be offering a Property Tax Express Lane the last week of February.
The Express Lane is designed to expedite the tax paying process for those citizens with their bill number(s) and payment ready.
All other City business will still be conducted as normal at the City's revenue windows. «Read the rest of this article»

Clarksville, TN – It's that time of year again to lace up those running shoes and begin preparing for the 36th Annual Queen City Road Race scheduled for Saturday, May 3rd, 2014.
The Queen City Road Race event is a Clarksville tradition promoting fitness and fun for all ages.
«Read the rest of this article»

Nashville, TN – The Tennessee Department of Transportation (TDOT) has announced plans to install signalized crosswalks at five intersections along State Route 12 (Ashland City Highway)/US 41A (Fort Campbell Boulevard).
Clarksville City Councilwoman Deanna McLaughlin contacted TDOT with safety concerns along Fort Campbell Boulevard after several incidents involving pedestrians. «Read the rest of this article»
Clarksville, TN – Clarksville Mayor Kim McMillan is reminding everyone that all City of Clarksville offices will be closed on Monday, February 17th, 2014, for Presidents Day.
City offices will reopen on Tuesday, February 18th, 2014 for regularly scheduled business hours.