Topic: Clarksville Association of Realtors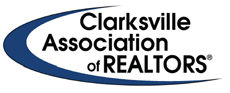 Clarksville, TN – On April 6th, the Clarksville Association of Realtors was the center point for recognizing the achievement of students from various high schools who completed the 12 week Youth Career Development Program.
The graduates consisted of Cassidy Ebersole, Stacey Jenkins, Raven Ross, Matthew Ebel, Courtney Carter, and David Johnson.  Upon receiving their certificate of completion and final program stipend, each student was awarded the opportunity to share what they learned throughout the program.
«Read the rest of this article»

Montgomery County, TN – A seventh group of participants completed the Clarksville-Montgomery County Green Certification Program (CMCGCP) workshops this month.
The group began the process in October 2012 with plans to complete their certifications by April 2013.
«Read the rest of this article»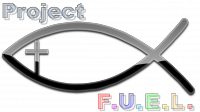 Clarksville, TN – Thank about this. More than 1,200 children leave school every Friday afternoon and do not have a solid meal until they return to school on Monday. That's why the FUEL bags that are the sustenance in the secret backpacks these kids receive on Friday afternoon are so important. Imagine living in the land of plenty that we have in the United States of America and having nothing to eat from Friday until Monday except what generous donors give to fill these backpacks.
Saturday the Clarksville Association of Realtors made a difference through the FUEL Fundraiser at their headquarters on Center Pointe Drive. Here children, parents, grandparents and everyone who attended gathered for fun and fund-raising—with a good time had by all.
«Read the rest of this article»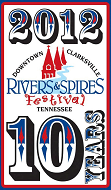 Clarksville, TN – The final day of the 2012 Rivers and Spires Festival on Saturday opened with unseasonably cooler weather to the point of being really chilly.  Warm coats, hats, and/or gloves were the order of the day.  Turnout started out slow, and might have been a little bit depressed over all from previous years as a result, but the people who did come out had a really great time!
Arriving around 11:00am, I found dribs and drabs of people mostly scattered around the various stages. As the morning progressed the numbers steadily increased. I made my way up strawberry alley and watched a vendor playing with one of the many items he had for sale. «Read the rest of this article»
Former Math Teacher Has All Of The Right Answers For Her New Real Estate Clients

Clarksville, TN – After 15 years spent helping her math students find all of the right answers, Clarksville Realtor Alison M. Cox is ready to help her buyers and sellers find the right solutions to all of their real estate needs.
Alison recently obtained her real estate license and joined Crye-Leike, REALTORS in its Clarksville, Sango branch office. She was previously a high school math teacher at Rossview High School for the last four years.
"My previous experience as a math teacher will benefit me in numerous ways as an affiliate broker," said Alison. "There is no one more difficult to sell than a math student. If I can help sell math students on listening in class, completing homework and successfully passing Algebra, I think real estate will be a great fit for me." «Read the rest of this article»
Clarksville, TN – The Clarksville Association of Realtors is hosting the 2011 Block Party for the 4th Annual F.U.E.L. Fundraiser.  Be sure to stop by Center Pointe Drive between 10:00am and 2:00pm on April 30th, 2011
There will be Food, Entertainments, Kids Zone, Pony Rides, Dunking Booth, Inflatables, Pet Adoptions, Crafts, Shopping and so much more. Tickets are only $5.00.
There is nothing more heartbreaking than to look into the face of a hungary child.
F.U.E.L. is a food subsidization program designed to feed children whose only food source may be the food they are receiving at school.
Fore  more information, call the Clarksville Association of Realtors at 931-552-3567.

Clarksville, TN – Like many other industries the real estate business has undergone major changes since the rise of the Internet. Local Realtor Maurice Vaughn who has over 28 years of experience in the business had come to see the writing on the wall. Businesses had either adapt their business models to utilize the new technology, or face extinction.
Keeping up with constantly changing technology is expensive, which can put it out of the reach of many small businesses. So to enable his reality company to continue to succeed, Vaughn partnered with the Realogy Corporation who signed a licensing deal in October 2007 with the Meredith Corporation to use the Better Homes and Gardens brand to market real estate.
In just one year Vaughn's company "Better Homes and Garden Real Estate Hometown Connection," has risen to become one of the top three real estate companies in Clarksville-Montgomery County. "We started out with 7 agents, and in just a year we now have 64, a growth of 800%."
«Read the rest of this article»
Montgomery County Realtor Chooses Real Estate Over Retirement

When planning for retirement most individuals and couples look primarily to savings, investments and perhaps a pension to carry them through the golden years. With the future more uncertain than ever these days – more and more people are considering a second or 'next' career to carry them through financially after retirement age.
Recently licensed real estate agent Kitty Kimbro says she and her husband Sam – who is now seven years away from a retirement from the Nashville and Eastern Railroad in Lebanon – see their post-retirement future in home sales.
"Sam and I both decided we would like to be in the real estate field when he retires from the railroad," said Kitty. "We both enjoy working with people and feel that this field would provide us with not only a means of support but a way of making a difference in people's lives as well." «Read the rest of this article»
Doors are opening all across the area
REALTORS® around the nation will be holding open houses on the weekend of April 10 and 11, 2010 during REALTOR® Nationwide Open House Weekend! Thousands of people who have listed their home for sale will open their doors with a REALTOR® as host, for you to look around.
How is this weekend different than any other weekend in April? This is an incredible opportunity for consumers to shop for a new home while: «Read the rest of this article»
Nothing is more heartbreaking than to look in the face of a hungry child but hunger is a reality here in Clarksville and Montgomery County. On May 8, 2010, the Clarksville Association of REALTORS® will be hosting a fundraising event to help alleviate some of this tragic problem. CAR will again be partnering with the F.U.E.L. Ministry (Full of Emmaus Love) to provide food for our hungry school children.
"F.U.E.L. is a food subsidization program designed to feed children whose only food source may be the food they receive at school. All across America, children are going without food every weekend. This means that for up to 67 hours each weekend, school aged children are going without food. Most of these children are on state assistance; however, the food is not getting to the kids. «Read the rest of this article»