Topic: Clarksville Building and Codes Department

Clarksville TN – Clarksville Mayor Kim McMillan has placed Building and Codes director Les Crocker on paid administrative leave effective today.  Clarksville Online contacted the mayor's office for an explanation, and spokesperson Jennifer Rawls said that the mayor would have a comment shortly. «Read the rest of this article»
Clarksville, TN – On November 1st, 2012, the Clarksville Department of Building and Codes will begin accepting applications for people who want to keep domesticated hens on their property.
The Clarksville City Council, during the September meeting, approved an ordinance allowing for the keeping of domesticated hens in E-1, R-1 AND R-1A zoned areas. «Read the rest of this article»

Clarksville, TN – On October 28th, 2012, the Clarksville Police Department in conjunction with several community partners hosted a Trunk-or-Treat in the Operation Defiance area at the New Providence Community Policing Center.
It is part of the Police Department's multifaceted efforts to build rapport and improve the quality of life in the Operation Defiance community.
«Read the rest of this article»
Investigation by City Councilwoman Kaye Jones results in savings to tax payers and new procedures being put in place. City to Audit Building and Codes Department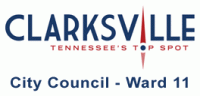 Clarksville, TN – During the budget hearing for the 2012 city budget, City Councilwoman Kaye Jones questioned the policy of the city Building and Codes Department and the Finance Department showing uncollected debts as income in the city budget.
These uncollected debts some of which have been owed for a very long time, seemed unintentionally, to inflate the income to off set expenditures which made the budget appear better than it was. «Read the rest of this article»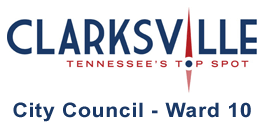 Clarksville, TN – The Clarksville City Council met in its usual first of the month voting session and while the agenda wasn't packed it took about three hours to wrap up everything Thursday night.
Marina/Liberty Park: It has been interesting that, from the start, rumors have run rampant that marina would cost and had cost 40, 50 or more million dollars before it was over with.  Well tonight the council received some good news as to where costs were and what had happened in negotiations with the general contractor TMS over some contract disputes. «Read the rest of this article»
Clarksville, TN – The final report has been delivered to the City of Clarksville into claims made by several employees of the Clarksville Building and Codes Department against it's director, Les Crocker.
In a story first reported by Clarksville Online, Randal Mathews, Jenifer Rougemont, and Brigitte Papastathis all filed grievances claiming a variety of problems brought on by Crocker.
Read our story here. «Read the rest of this article»
Clarksville, TN – Three employees of the Clarksville Building and Codes Department have filed grievances against the director of the department, Les Crocker.  According to documents obtained by Clarksville Online, through a public records request, the grievances accuse Crocker of wrongful termination, harassment, unfair treatment, and allege that he did favors for friends and family.
Randall Mathews, Jenifer Rougemont and Brigitte Papastathis submitted their grievances to the Human Resources director, Will Wyatt who then sent them on to Clarksville City Attorney Lance Baker. «Read the rest of this article»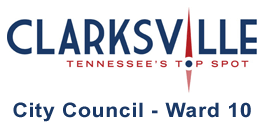 Clarksville, TN – The Clarksville Street Department is offering to pick up yard debris, leaves and limbs for Clarksville residents. Leaves must be collected and placed in biodegradable paper bags and placed near the street for collection.
Tree limbs must be 6' or less in length and the Street Department will not pick up limbs in cases where a company has pruned trees.  The service will continue through April 16th, 2012. To arrange for pick up of your yard debris, leaves or limbs, please call the Clarksville Street Department at 931.645.7464 or e-mail debris@cityofclarksville.com. «Read the rest of this article»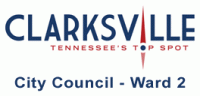 Clarksvile, TN – Deanna McLaughlin, Clarksville City Council Ward 2, and James Lewis, City Council Ward 3 will hold their next Town Hall Meeting on Tuesday January 31st, 2012 from 6:00pm to 7:00pm at Park Lane Church of the Nazarene on Cunningham Lane. Parking is on the west side of the activities building.
Guest Speakers will be Mike Baker of Clarksville Building and Codes and CPT David Crockarell from the Clarksville Police Department.
Clarksville, TN – Clarksville Mayor Kim McMillan has received final approval from the state for the city's Building and Codes department to begin issuing its own electrical permits for construction within the city limits. «Read the rest of this article»