Topic: Clarksville Department of Parks and Recreation

Clarksville, TN – Businesses that promote dog-related programs, services and products are encouraged to participate as a vendor at Clarksville Park and Recreation's Bark in the Park, scheduled to take place Saturday, October 11th from 1:00pm to 4:00pm at King's Run Bark Park at Liberty Park.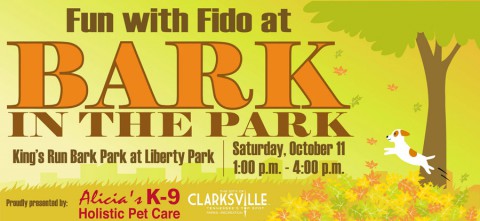 «Read the rest of this article»

Clarksville, TN – Fright on Franklin, the City's annual Halloween festival will take place on Saturday, October 25th, in Downtown Clarksville from 3:00pm to 7:00pm. At this time, regular booth space for local businesses is filled and a waiting list has begun.
However, Clarksville Parks and Recreation has created additional opportunities for businesses still interested in participating.
«Read the rest of this article»

Clarksville, TN – Clarksville Department of Parks and Recreation is hosting a contest that allows for art students across the city to display their creative talents. Students in grades 6-12 may design their own masterpiece for the chance to paint their work on a pre-selected wall of Heritage Park Skatepark.
On top of displaying their art in the park, winners will also receive a gift card and their framed artwork.
«Read the rest of this article»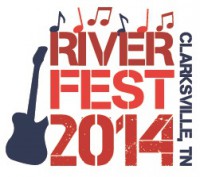 Clarksville, TN – The Riverfest Regatta, presented by U.S. Bank, is not your typical boat race. The boats racing down the Cumberland River at Saturday morning, September 6th were made of cardboard or plastic bottles along with a few other approved materials.
"We always enjoy the opportunity to sponsor city events," said Steve Kemmer of US Bank. "This is the eighth annual Riverfest Regatta, and we have been part of this event for the past several years! It's just a great way for us to give back to the community, and they have a lot of fun! The creativity is unbelievable."
«Read the rest of this article»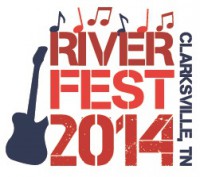 Clarksville, TN – The opening day of Riverfest was summed up in one word, hot! I was sweating from the moment I arrived at 5:00pm, until I left at 11:00pm. A chance of rain had been forecast but thankfully did not appear, or it would've made it even more humid.
Crowds begin trickling in shortly before the 5:00pm opening, and things picked up steadily through the evening. Turnout was lower than expected but that was likely due to people avoiding the heat, and the forecast showers.
«Read the rest of this article»
Clarksville, TN –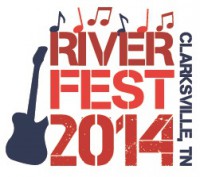 On Friday, September 5th, the Jon Royce band will be headlining Clarksville's Riverfest Festival this weekend on the Miller Lite Stage starting at 10:00pm. I was fortunate to get a moment to sit down with Jon Royce and Mark Alan from the band to talk about the band, and their up coming show.
With a clear crisp sound that blends a fusion of country, rock, and pop the band's music has something for everyone. Strong vocals driven by a powerful beat with honest straightforward lyrics the Jon Royce Band can't help but to stir the crowd in to a frenzy.
«Read the rest of this article»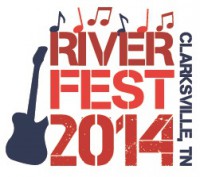 Clarksville, TN – The 2014 Riverrfest festival will feature the rising Canadian country singer Alee in her first performance in the United States, opening for festival headliner Tracy Lawrence on Saturday, September 6th 2014.
Within the first few tender notes of an Alee concert, it is clear that this rising star is a natural talent. Her powerful voice, undeniable charisma, and pin-drop stage presence combine to create an unforgettable live experience.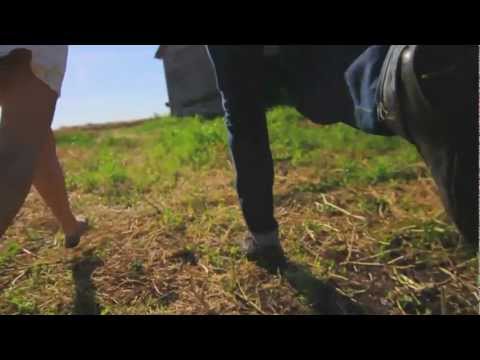 «Read the rest of this article»

Clarksville, TN – The City of Clarksville's Parks and Recreation Department in conjunction with Alicia's Complete Holistic Petcare, and Gateway Realty/A+ Property Management hosted the 4th annual Doggie Pool Party at the Swan Lake Pool on Saturday.
The event part of the Fun with Fido program which seeks to give pet owners fun activities they can take part in with their pets.
«Read the rest of this article»

Clarksville, TN – The Crow Community Center, located at 211 Richview Road, will host a new session of Tai Chi this fall!  Tai Chi will take place Wednesdays from 4:00pm to 5:00pm, August 20th through October 8th.
Instructed by Stuart Bonnington, this program is open to adults of any age who may reap the benefits of Tai Chi such as better balance, increased flexibility, and reduced stress.  «Read the rest of this article»

Clarksville, TN – The 2014 Mayor's Summer Night Lights program concluded on July 30 with a great gift for one lucky person.
Julia Dorsett was awarded a scholarship to attend Real Estate School by Summer Night Lights sponsor, Clarksville Real Estate Education School.
«Read the rest of this article»