Topic: Clarksville Fire Department
Clarksville, TN – On Friday, March 29th, five new firefighters were sworn by Clarksville Mayor Kim McMillan during a short ceremony at City Hall.  The five new firefighters who took the oath to protect and serve the residents of the City of Clarksville were Garrett Hogan, Tim Joyner, Cole McWhirter, Brandon Powers and Matt Cunninghan. Their family and friends were on hand to witness the ceremony.
These five new recruits went through intensive testing to make sure they were the right applicants for the job.
«Read the rest of this article»

Clarksville TN – When Sheriff Norman Lewis died last year, Montgomery County lost a very powerful and  popular public figure.  Norman Lewis left a legacy that would be hard to follow.  The Sheriff of Montgomery County has had a history of being a tough, "no nonsense" lawman, who was a powerful, influential, commanding, and politically connected figure.
Remember Joel Plummer?
Well, meet Sheriff John Fuson.
«Read the rest of this article»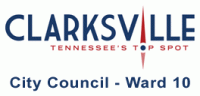 Clarksville, TN – In recent weeks I have received calls or emails concerning the Clarksville Department of Electricity (CDE). Some concerned billing while others were related to service, especially during the outages due to the storms.
This past week I had the opportunity to meet with Brian Taylor, Director of CDE, for over two hours. He was very gracious in wanting to address my questions and provide factors and details CDE faces in providing electrical service to our city. I want to publicly thank him for taking time to meet with me. «Read the rest of this article»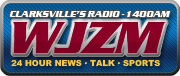 Clarksville, TN – Clarksville Mayor Kim McMillan was interviewed on WJZM 1400am about some of the recent controversies surrounding the recently passed city budget, the charter revision, the new marina, and moving the downtown market.
Appearing on "Clarksville in Review" with host Hank Bonecutter, Mayor McMillan said she was "Proud to have passed a new budget with no new taxes while moving Clarksville forward."
McMillan said she also intended to seek a second term, if her health continues to improve.  Mayor McMillan has MS. «Read the rest of this article»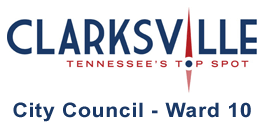 Clarksville, TN – As I start this second report on the final Clarksville City Council meeting/result of the FY 2013 budget, you need to know that I sponsored an amendment to reduce it.  At first, I recommended a $2 million cut of the total spending request.  This would have lowered proposed expenditures to $79 million for FY 2013.
This would still represent a spending increase of $1.5 million over the initial projected budget of $77.5 million for FY 2012. Due to the $2.3 million that was eventually cut from the FY 2012 budget, actual spending was $75.2 million. Thus, true spending growth from FY 2012 to FY 2013 could have been $3.8 million ($79 mil-$75.2 mil) or 5%. «Read the rest of this article»

Clarksville, TN – A man caused an estimated $40,000 damage to his residence after he was asked for a divorce and his spouse moved out.
On May 29th, 2012, around 7:00pm, Clarksville Police were called to 2114 Richview Place after the Clarksville Fire Department responded to the residence and believed there was a barricaded subject inside with gasoline.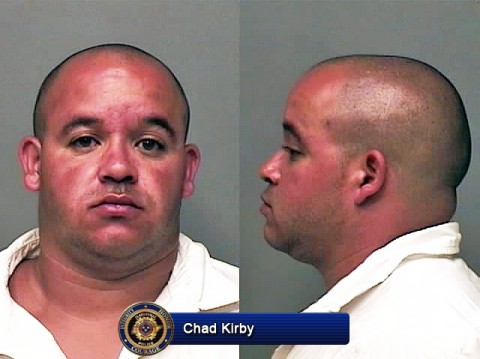 «Read the rest of this article»
Montgomery County, TN – The Department of Homeland Security, District 7, will conduct a full scale training exercise in Montgomery County on the morning of Thursday, May 10th. The Fort Campbell and Woodlawn areas will be the primary areas of training.
Citizens are to be advised that this is only an exercise, but will appear real to passersby. «Read the rest of this article»

Montgomery County, TN – There was a small fire in an English classroom at Kenwood High School around 11:00am today. The fire was extinguished but all students were evacuated and the Clarksville Fire Department did respond. No one was injured.
The fire department gave the ok for students to go into the gym. «Read the rest of this article»

Clarksville, TN – On December 20th, 2011, around 12:18am, Emergency personnel responded to an explosion at 205 Lexington Drive where a man was outside screaming for help.
When officers arrived on scene they found a man outside with burns to face and upper body. The glass was blown out of the windows of apartment D and the siding had separated from the building. There was also fire inside of apartment D.
«Read the rest of this article»
Apartment Fire damages 8 units, 13 people from 7 Families Affected, one person hospitalized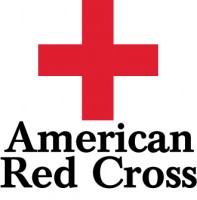 Clarksville, TN – At about 11:45pm yesterday evening a huge fire broke out at the Paddock Place Apartment Building in Clarksville located at 2655 Union Hall Road. 8 units sustained heavy, fire, smoke, and water damage displacing with 13 people from 7 different families, with one person hospitalized.
The Clarksville-Montgomery County Chapter of the American Red Cross (CMC) was at the scene immediately meeting the needs of the residents and rehabbing fire fighters with food. An Emergency Aid Station was set up, to help both residents and responding emergency personnel.
«Read the rest of this article»