Topic: Clarksville Fire Rescue

Montgomery County, TN – Two back-to-back events will be held Saturday in honor of fallen Montgomery County Sheriff's Office Deputy David "Bubba" Johnson.
First, the Inaugural Bubba Johnson Memorial 5K Road Race begins at 8:30am Saturday, July 19th beginning at The Montgomery County Historic Courthouse, Clarksville, TN. There is also a 1-mile "fun run-walk" that will begin and end at Clarksville First Baptist Church.
«Read the rest of this article»
Montgomery County Sheriff's Office

Montgomery County, TN – Agents with the 19th Judicial District Drug Task Force last night, July 8th, 2014,  dismantled a methamphetamine lab at a local apartment and arrested one woman.
Samantha Smith, 29, who gave a 245 Executive Drive Apt. 2A address, was booked into Montgomery County Jail on charges of initiating the process of manufacturing methamphetamine.
«Read the rest of this article»
Clarksville, TN –

The City of Clarksville has completed the installation and activation of a new public safety radio system that will service Clarksville's first responders. The new system provides a single unified radio system for both Clarksville Police Department and Clarksville Fire Rescue.
"This is a very special day in the life of Clarksville Tennessee," said Clarksville Mayor Kim McMillan opening the ceremony announcing the activation of Clarksville Tennessee's new $7,000,000 public safety radio system. While that might seem expensive at first glance, you have to consider that funds the installation, support, and operation of the new system for the next 10 years.
«Read the rest of this article»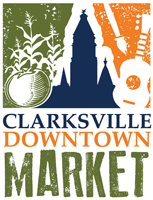 Clarksville, TN – The Clarksville Downtown Market opened last week to a spectacular reception. The market has been getting bigger and bigger every year since it was founded 6 years ago. It is a one-stop shop for produce, baked goods, as well as an incredible selection of arts and crafts.
"We've got 19 new vendors this year," said Matthew Nixon, an event planning specialist, and the Downtown Market Manager for the City of Clarksville's Department of Parks and Recreation when he was asked what's new at the market this year. "We're doing kids crafts every Saturday now. We got four food trucks which were very proud of. So we've got a little bit of new things here and there, and if you look around we have grown a little bit since last year."
«Read the rest of this article»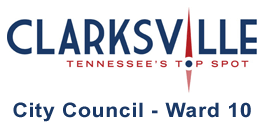 Clarksville, TN – Reference the Executive Agenda and Special Session item Resolution 42. This resolution concerns the building of city fire rescue and county EMS capabilities in the Industrial Park per the agreement between the state, county, city and Hankook Tire Company.
The state and Industrial Development Board will provide a combined $1.4 million grant to build the facilities. A single land parcel is also provided for this purpose.  The county and city will split this money to address these needs. «Read the rest of this article»
Clarksville, TN – Clarksville Mayor Kim McMillan, at the regular session of the City Council meeting on Thursday, May 1st at 7:00pm, will recognize the following Clarksville Fire Rescue personnel for their heroic action in saving the life of the occupant of a trailer fire that occurred on April 9th on Evans Road.
Due to their Bravery, and determination, this lady is alive and on the road to recovery. Let's turn out for this recognition for a show of support for a job well done.
Persons to be recognized: Lt. Billy Castle, Michael Rios, Richard Cayce, and Jobe Moore.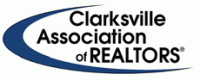 Clarksville, TN – On May 3rd, 2014, the Clarksville Association of Realtors will be hosting the 7th Annual Project F.U.E.L. (Full of Emmaus Love) Block Party and Fundraiser, a community event that is coordinated each year by the Charity Relations Committee with the assistance of the realtor and affiliate members of the Clarksville Association of Realtors.
The proceeds from the event benefit the F.U.E.L Program which helps to ensure that food is provided for hungry school children on the weekends.
«Read the rest of this article»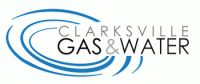 Clarksville, TN – Clarksville Gas and Water and Clarksville Fire Rescue personnel will be conducting fire hydrant flushing and testing in Clarksville beginning April 1st, 2014.
Gas and Water fire hydrant flushing is ongoing and takes place at different locations throughout the year. Clarksville Fire and Rescue tests all hydrants annually and anticipates finishing by mid to late May. «Read the rest of this article»

Clarksville, TN – Crye-Leike's Clarksville Saint Bethlehem branch office recently welcomed a very special agent to its team.
Realtor Jimmy Terry has been helping Clarksville residents with their home buying and selling needs for two years, but he's been helping save homes and lives a lot longer.
«Read the rest of this article»

Clarksville, TN – On Tuesday, February 25th, 2014 at 10:00am, the Clarksville Police Department brought together several Officers, a patrol vehicle, and two motorcycles for a picture.
The CPD invited Fire Fighters, from the Clarksville Fire Department, and one of their Fire Trucks to be included in this picture.
They all met in front of Police Headquarters to wish, 6 year old, Tyler Seddon a Happy Birthday, by sending this picture to him.
«Read the rest of this article»