Topic: Clarksville Fire Rescue
Clarksville Police Department

Clarksville, TN – Dickson County's Emergency personnel have faced high stress situations over the past several weeks. Its dispatch center, whose actions are not highly visible to the public, have worked late hours, taken numerous calls and dealt with the emotional fallout over this time-frame.
The dispatchers at Clarksville Police and Fire Dispatch and its partnering agency, Montgomery County 911, raised money to support their fellow dispatchers in Dickson County.
«Read the rest of this article»
Clarksville Gas and Water Department
Wednesday, May 30th, 2018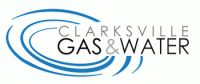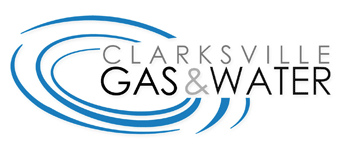 Clarksville, TN – Annual fire hydrant flushing and testing began this week by Clarksville Fire and Rescue personnel and will continue throughout all areas of Clarksville through late June.
Clarksville Fire and Rescue performs annual flow and pressure tests and flushes every city owned fire hydrant to ensure they are adequate and operational for firefighting.
«Read the rest of this article»
No Tax Increase Plan for City of Clarksville includes Priority Road, Parks Projects
Clarksville, TN – Clarksville Mayor Kim McMillan presented her 2019 financial plan for the City of Clarksville, which calls for an overall 2.88 percent increase in General Fund spending but no increase in the City property tax rate.
The Mayor, in a 20-minute speech Thursday, outlined her budget priorities, and offered specifics on plans for public safety improvements, better roads, strong family recreation opportunities, and a new downtown parking garage.
«Read the rest of this article»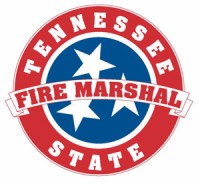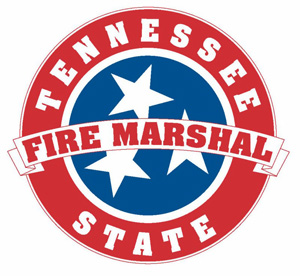 Nashville, TN – The latest tally* of January fire fatalities has the Tennessee State Fire Marshal's Office (SFMO) urgently renewing its call that residents turn their focus to fire prevention during the high-risk winter months.
Current SFMO data indicates that 15 fatal fires caused 20 fatalities in Tennessee during January 2018, making it the third-deadliest month for fire deaths since 2010 (December 2016 had 24 deaths; January 2010 had 21 deaths). Historically, January leads all other months in residential fires, heating fires and fatal fires in Tennessee.
«Read the rest of this article»
Clarksville Police report 22 vehicle crashes since 5:00am, Friday
Clarksville, TN – City of Clarksville Government offices were closed Friday because of the winter storm that brought ice, snow and hazardous travel conditions to Middle Tennessee.
But the City's street, transportation and public safety departments remained fully staffed and engaged to provide services and protection to Clarksville residents.
«Read the rest of this article»
Fleet of 30 trucks ready to spread salt, clear roadways
Clarksville, TN – The Clarksville Street Department on Thursday prepared its equipment and workforce to battle the wintry mix of ice and snow forecast to hit the area on Friday morning.
Scott Bibb, Street Department Operations Manager, said Thursday that the department has 24 dump trucks fitted with snow plows and salt boxes, and six lighter trucks with similar equipment, ready to hit the streets Friday morning, as necessary.
«Read the rest of this article»

Clarksville, TN – On Thursday, January 11th, 2018, around 11:37am, Clarksville Police report an RV caught on fire at 514 Kraft Street.
The RV had been started by the owner and was warming up outside of the business and for an unknown reason caught on fire. The fire department was on scene, within two minutes and put out the fire.
«Read the rest of this article»

Clarksville, TN – When Clarksville Police Officers came to work this frigid morning, little did they realize they would be called into action to save a man's life.
On Saturday, January 6th, 2018, around 6:15am, 911 received a call about a residential fire at 834 Stafford Street. The caller was not sure whether anyone was in the residence or not, but did know someone lived there.
Officers were already on the way to the call due to the rapid notification afforded by the recently installed Computer Aided Dispatch (CAD) system in CPD's police cars. Officer Darren Koski arrived first in scene in less than one and half minutes.
«Read the rest of this article»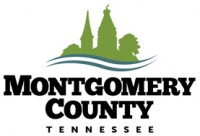 Montgomery County, TN – For local firefighters helping a family devastated by fire doesn't just end when they put out the flames.
On Saturday, December 16th, an early morning fire completely destroyed the Brantley home at 3845 Aly Sheba Drive. Stephen, his wife Iliana and their four children, Jazmine, Jayden, Jonah, and Joel, ages 3 to 11, were not injured by the fire but they lost all their belongings including four family pets.
«Read the rest of this article»

Clarksville, TN – On Thursday, October 26th, 2017 around 9:43am, Clarksville Police Department and Clarksville Fire Rescue responded to a vehicle fire inside of a detailing business at the 600 block of Providence Boulevard.
The vehicle had a power steering fluid leak which caught on fire after the vehicle was pulled into the bay of the detailing business.
«Read the rest of this article»