Topic: Clarksville Fire Rescue
Clarksville, TN – Today, September 2nd, 2015 around 10:00am, a Ford Explorer hit a semi right in the saddlebag gas tank in the area of Riners Furniture and Grandpas on Fort Campbell Boulevard.
It was full of diesel fuel (150 gallons) and it was leaking fast. Clarksville Fire Rescue worked fast to dike the fuel from going into the sewer system.
The leak was stopped.
«Read the rest of this article»

Clarksville, TN – On Tuesday morning, July 7th, 2015 at approximately 4:15am emergency personnel from the Clarksville Police Department, Clarksville Fire Rescue, and Montgomery County EMS responded to the 400 Block of Shelby Street to a reported house fire.
When they arrived, heavy smoke and flames could be seen coming from the residence. Despite the efforts of emergency personnel, two children ages 9 and 11 died as a result of the fire.
«Read the rest of this article»
Clarksville, TN – A small fire in the electrical/mechanical room at the Clarksville Marina has caused power outages throughout the Marina and the Freedom Point building in Liberty Park.
Indications are that an animal may have gotten into the wiring and caused the fire. Clarksville Fire Rescue responded and there were no injuries. «Read the rest of this article»

Clarksville, TN – Shortly after 4:00am today, Montgomery County Sheriff's Deputy Randy Paddock was travelling South on Fort Campbell Boulevard when he smelled smoke. Paddock began checking the area and found a building behind the Starlite Lounge with flames shooting fifty feet or more into the air.
Clarksville Fire/Rescue was dispatched at 4:04am and had to pull down a locked gate to get to the structure.
«Read the rest of this article»

Clarksville, TN – At 5:00pm today, May 13th, first responders were dispatched to the dead end of Max Court for a report of a hiker who had fallen down a cliff.
An officer at the scene estimated the 18-year-old white male fell down about a sixty foot drop, then slid several more feet before coming to rest near the Cumberland River.
His location made a water rescue much faster and safer than trying to get him back up the cliff. «Read the rest of this article»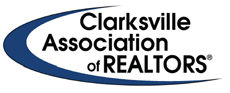 Clarksville, TN – On May 2nd, 2015, the Clarksville Association of Realtors will be hosting the 8th Annual F.U.E.L. Block Party and Fundraiser.
It is a community event that is coordinated each year by the Charity Relations Committee with the assistance of the realtor and affiliate members of the Clarksville Association of Realtors.
«Read the rest of this article»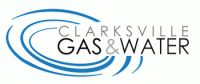 Clarksville, TN – Clarksville Gas and Water and Clarksville Fire and Rescue personnel will begin annual fire hydrant flushing and testing in April.
Gas and Water fire hydrant flushing is ongoing and takes place at different locations throughout the year. Clarksville Fire and Rescue tests all hydrants annually in April and anticipates finishing the citywide hydrant flushing and testing by mid to late May. «Read the rest of this article»
Clarksville, TN – In only 60 seconds fire can engulf your home.
Think about it. You have one minute between safety and disaster in case of a major home fire.
Do your children know what to do? Do you have a plan for getting out? Is there a fire escape ladder in your child's bedroom or your bedroom if they are on the second, third or fourth floor of your home? Do you have a fire extinguisher beside your kitchen stove? Have your children learned to "stop, drop and roll" in case their clothes catch on fire? Do you have smoke alarms throughout your home? Are the batteries working in your smoke alarms? Do your children know how to call 911 in case of fire or other real emergency? «Read the rest of this article»
Clarksville, TN – As expected, the inclement weather Clarksville experienced over the last two days initially created some issues with roadways. Clarksville Mayor Kim McMillan provides this update on the City's overall response.
The Clarksville Street Department has been working around the clock to clear roadways throughout the City. Major improvements have been made on all major roads. Crews began working on the secondary and neighborhood roads yesterday and will continue that work.
«Read the rest of this article»
Clarksville, TN – Due to the inclement weather conditions, the City of Clarksville has received inquiries about the City Council Meeting scheduled for 7:00pm on Thursday, March 5th, 2015.
Under the provisions of the City's Charter and the City Code, all regularly scheduled Council meetings shall occur on the first Thursday of the month unless a specific ordinance is passed (which requires two separate readings) changing the meeting date or time; therefore, tonight's meeting cannot be cancelled or rescheduled.
«Read the rest of this article»