Topic: Clarksville Fire Rescue

Clarksville, TN – On Tuesday, February 25th, 2014 at 10:00am, the Clarksville Police Department brought together several Officers, a patrol vehicle, and two motorcycles for a picture.
The CPD invited Fire Fighters, from the Clarksville Fire Department, and one of their Fire Trucks to be included in this picture.
They all met in front of Police Headquarters to wish, 6 year old, Tyler Seddon a Happy Birthday, by sending this picture to him.
«Read the rest of this article»
Clarksville, TN – On February 3rd, 2014 at 3:13pm units from Clarksville Fire Rescue Station 1, Station 3 and Station 8 responded to a kitchen fire at 555 Stratford Way.
Upon arrival heavy smoke was visible coming from the home. A water supply was established and an interior attack was made.
The fire was extinguished within five minutes.
«Read the rest of this article»
Clarksville, TN – Due to the onset of inclement weather, all City of Clarksville offices will be closing at 2:00pm today.
All essential employees will remain on duty and the Clarksville Police Department, Clarksville Fire Rescue, CDE, Clarksville Gas & Water and the Clarksville Street Department will continue to address any and all safety issues. «Read the rest of this article»
Clarksville, TN – On November 12th, 2013 members of Clarksville Fire Rescue and the Clarksville Gas and Water Department will present a check to the Susan G. Komen Foundation.
October is designated as National Breast Cancer Awareness month and this contribution is a result of fundraising activities that took place through October. «Read the rest of this article»

Clarksville, TN – On Thursday, October 7th, 2013, Clarksville Police Officers conducted a traffic stop at 8:49pm near Cumberland Bank on Dover Road, where drugs were found along with an unknown liquid substance.
The unknown liquid substance is why the Clarksville Fire Department's Hazmat team was called and the road was shut down.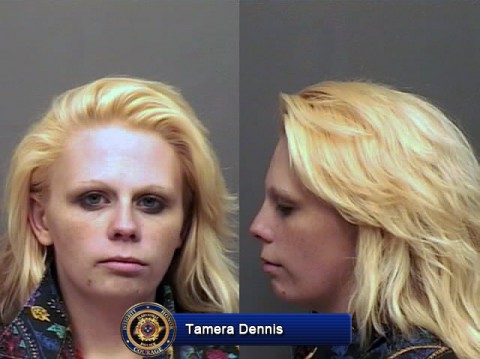 «Read the rest of this article»

Clarksville, TN – On Saturday, October 12th, at approximately 2:53pm, Clarksville Fire Rescue Engine 20 was in route to a fire call on Hedgerow Lane utilizing air horn, siren, and lights (all available emergency equipment).
While stopped on Hwy 76 median, waiting for traffic to stop and yield, all 3 fire fighters witnessed both lanes of north bound traffic, on Hwy 76, come to a complete stop. «Read the rest of this article»
Clarksville, TN – Clarksville Firefighters will be out in full force this Labor Day weekend as the annual MDA Boot Drive is underway now through September 2nd.
In conjunction with the annual MDA telethon, raising money and awareness for Muscular Dystrophy, Clarksville Fire Rescue personnel will be at Wal-Mart on Fort Campbell Boulevard, Wal-Mart on Madison Street, and Wal-Mart on Wilma Rudolph Boulevard, Kroger on Dover Crossing Road, Kroger on Lowes Drive, Kroger and Dollar General Market on Madison Street, and Big Lots on South Riverside Drive in Clarksville collecting money from 11:00am to 3:00pm.
«Read the rest of this article»

Clarksville, TN – On Tuesday, August 27th, 2013, at approximately 7:45am, the Clarksville Police Department responded to a possible drowning in the Cumberland River near the Liberty Park Marina.
Montgomery County EMS, the Fire Department, and the Police Department all deployed their boats to began the search. Later, Montgomery County EMS called on cadaver dogs and divers to assist in the search.
No bodies were found in the search. The search was called off just after 2:00pm. There is no further information at this time.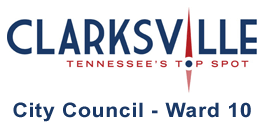 Clarksville, TN – Clarksville Police – In my June 9th report I mentioned that I tried to add 8 police officer positions for 2014 (4 in the 3rd qtr./4 in the 4th qtr.). That effort failed in a 6-6 tie vote in which Mayor McMillan voted "no" to kill the amendment.
It initially appeared the cost might have made a possible vote difference at almost $228,000 to add these officers. I made another effort to add officers by requesting five (5) positions in the 4th qtr. of the 2014 budget. The cost was reduced by almost half to $115,070 and I hoped that might sway a vote for support. «Read the rest of this article»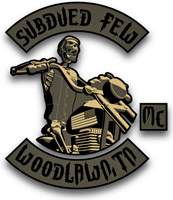 Woodlawn, TN – On Saturday, July 20th, Subdued Few Motorcycle Club is having a Memorial and Benefit Ride for Prescott 19. Subdued Few is riding to show their support for the brave men of the Arizona Hotshot Crew, and to raise money for the Wild Land Fire Service. Registration is from 9:00am until 11:00am.
The ride will start at Texas Casual Grill located on Trenton Road in Clarksville, TN at 11:00am and will end at Bo's Cycle Shop. The ride will go past various fire stations on the route through Clarksville, TN, Cadiz, KY and through Hopkinsville, KY. Approximate arrival time of bikes at Bo's Cycle shop is around 2:00pm.
«Read the rest of this article»