Topic: Clarksville Fire Rescue

Clarksville, TN – While traveling home from work, at approximately 8:50pm on April 26th, Investigator Geoff Blanchard with the Montgomery County Sheriff's Office (MCSO) was involved in a head on collision on Ashland City Road, near Avondale Apartments.
Ashland City Road was closed down until approximately 5:00am this morning. Clarksville Fire Rescue (CFR) and Emergency Medical Services (EMS) worked to free Blanchard, from his vehicle where he was pinned for nearly an hour. Blanchard was transported to a Nashville Hospital by EMS.
«Read the rest of this article»

Clarksville, TN – Clarksville District One patrol officers and Clarksville Fire/Rescue units responded to a house fire on Brook Mead Drive at 6:08pm, Saturday, February 13th, 2016.
Officers determined that nobody was inside the residence and that a relative of the homeowner had already rescued all of the pets before the first officer arrive at 6:11pm.
«Read the rest of this article»
Clarksville, TN – As of noon today, all of the City of Clarskville's major roads should be cleared. The Street Department is now able to focus on the residential areas and they should be cleared by tomorrow afternoon.
In addition to every available piece of equipment the City had on hand, four additional road graders were rented to help clear the ice and snow.
«Read the rest of this article»
Clarksville, TN – The Wilma Rudolph Event Center in Clarksville was a proud and happy place last Friday as Clarksville Mayor Kim McMillan gave the oath of office to 21 new Clarksville Fire Rescue Recruits. Hundreds of family members were present when each new firefighter was "pinned" with their badge after signing the oath.
"I am so very proud of these recruits," said Mayor McMillan. "They have worked very hard to get to this point and they are becoming a part of what I believe is the very best Department in the country."
«Read the rest of this article»

Clarksville, TN – On Monday, November 23rd, 2015 at approximately 8:50pm, Clarksville Police Officers and Clarksville Fire Rescue responded to the Waterbury Apartments, located at 2421 Madison Street.
Prior to emergency personnel's arrival, residents of Waterbury Apartments smelled smoke and found an apartment on fire. They forced their way into the apartment occupied by 69-year-old Michael Flamingo.
«Read the rest of this article»

Clarksville, TN – Students at West Creek Elementary School received a special treat when they arrived for lunch on Wednesday. The usual lunch staff was replaced by Montgomery County Sheriff's Office (MCSO) deputies and first responders from Emergency Medical Services (EMS) and Clarksville Fire Rescue (CFR).
West Creek Elementary School Resource Officer Jason Wright organized the event. He called it Public Servants Serving Students Day. He invited fellow deputies, paramedics, and fire fighters to help him serve lunch to the students.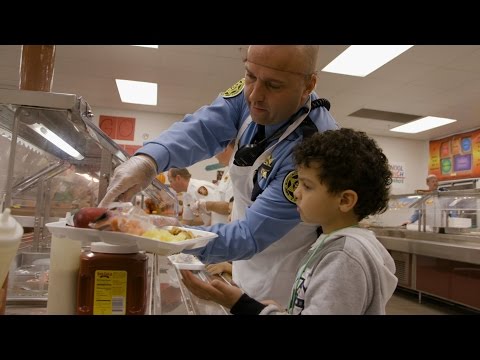 «Read the rest of this article»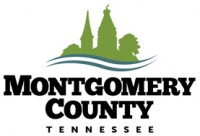 Montgomery County, TN – The Montgomery County Emergency Management Agency is partnering with Gateway Medical Center and numerous local agencies to host a full scale training exercise on the morning of Thursday, October 22nd.
The exercise will be conducted in the Dunlop Lane and International Boulevard area and carry over to hospital. The exercise will simulate a large scale hazmat release and will allow emergency responders to practice the processes and procedures necessary for a situation of this nature. «Read the rest of this article»
New store offers convenient in-store and digital shopping at Walmart prices; Opened October 14th

Clarksville, TN – The new Walmart Neighborhood Market in Clarksville opened to the community Dover Road Wednesday, October 14th, bringing a broad assortment of fresh, affordable groceries at Walmart's everyday low prices.
Customers will also enjoy the convenience of on-site services such as a full pharmacy and fuel station and a free store pickup service providing an easy way to shop millions of products on Walmart.com. The new store will employ up to 95 full- and part-time associates. «Read the rest of this article»
Clarksville, TN – Today, September 2nd, 2015 around 10:00am, a Ford Explorer hit a semi right in the saddlebag gas tank in the area of Riners Furniture and Grandpas on Fort Campbell Boulevard.
It was full of diesel fuel (150 gallons) and it was leaking fast. Clarksville Fire Rescue worked fast to dike the fuel from going into the sewer system.
The leak was stopped.
«Read the rest of this article»

Clarksville, TN – On Tuesday morning, July 7th, 2015 at approximately 4:15am emergency personnel from the Clarksville Police Department, Clarksville Fire Rescue, and Montgomery County EMS responded to the 400 Block of Shelby Street to a reported house fire.
When they arrived, heavy smoke and flames could be seen coming from the residence. Despite the efforts of emergency personnel, two children ages 9 and 11 died as a result of the fire.
«Read the rest of this article»