Topic: Clarksville Fire Rescue
Clarksville, TN –  Ricky Cumberland, a 20-year veteran of Clarksville Fire Rescue, has been promoted to Fire Marshal, Fire Chief Mike Roberts announced Friday.
Cumberland, 51 and a 1993 graduate of Austin Peay State University, has served as a Fire Prevention Officer with the department since 2001. He joined the city fire department in 1996 as a firefighter after three-years as a Clarksville Police Officer.
He officially begins as Fire Marshal on October 1st, and succeeds Ray Williams, who was promoted to Deputy Fire Chief earlier this year.
«Read the rest of this article»

Clarksville, TN – Clarksville Fire, Police, and Emergency Medical Services handled numerous serious calls-for-service overnight, beginning at 7:48pm with a report of a shooting at a residence on Lincoln Drive.
A 24-year-old man was transported by ambulance for a gunshot wound to the left thigh. The man reportedly shot himself by accident while cleaning a firearm.
Officers were dispatched to a shooting at a residence on Ryder Avenue at 2:22am Saturday. Numerous witnesses gave conflicting stories, but the shooting may have stemmed from a prior altercation at a nearby convenience store.
«Read the rest of this article»
Clarksville, TN – Clarksville Fire Rescue will present its annual community wide 9/11 Ceremony at 6:00pm Sunday, September 11th at the city's main fire station, 802 Main Street. The public is invited.
The ceremony honors the commitment and ultimate sacrifice of hundreds of New York City Firefighters who selflessly responded after the World Trade Center's twin towers were attacked by terrorists on September 11th, 2001.
«Read the rest of this article»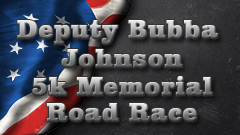 Clarksville, TN – The 3rd Annual Deputy Bubba Johnson Memorial 5K Road Race took place Saturday night, August 13th, 2016 at Beachaven Winery. The 1 Mile Fun Run started at 8:30pm and the 5k began at 9:00pm.
A slight rain moved into the area but tapered off by the start of the race. 322 people preregistered for the event and by race time, there were 358 runners/walkers participating.
"This event has grown really good over the last three years. It's going to be an exciting night," said Montgomery County Sheriff John Fuson. "These are good times."
«Read the rest of this article»

Clarksville, TN – First Responders from a dozen local agencies were recognized for their service to the community at Yellow Creek Baptist Church on Sunday.
Pastor Phillip Chambers started First Responder Appreciation Day with a special service dedicated to law enforcement, firefighters, and emergency medical personnel. After the service church members served lunch to first responders and their families.
«Read the rest of this article»

Clarksville, TN – Today, Tuesday, July 12th around 4:00 pm, Clarksville Police, Montgomery County EMS, and Clarksville Fire Rescue were searching for two females that were trapped on a riverbank behind Nussbaumer Road.
The females were in their floats and hit a tree in the water and flipped over and did not know where they were. Through the GPS location on one of their phones, Clarksville Fire and Rescue's Commander Batten was able to track them down and the females were pulled out of the water and are now safe.
«Read the rest of this article»

Clarksville, TN – Clarksville Police were dispatched to a single vehicle collision on Jack Miller Boulevard at 3:37pm today, Monday, July 4th, 2016.
A silver Chevrolet Suburban failed to negotiate a curve on Jack Miller Boulevard at Outlaw Airfield. The Suburban left the roadway and rolled at the railroad tracks.
«Read the rest of this article»

Clarksville, TN – While traveling home from work, at approximately 8:50pm on April 26th, Investigator Geoff Blanchard with the Montgomery County Sheriff's Office (MCSO) was involved in a head on collision on Ashland City Road, near Avondale Apartments.
Ashland City Road was closed down until approximately 5:00am this morning. Clarksville Fire Rescue (CFR) and Emergency Medical Services (EMS) worked to free Blanchard, from his vehicle where he was pinned for nearly an hour. Blanchard was transported to a Nashville Hospital by EMS.
«Read the rest of this article»

Clarksville, TN – Clarksville District One patrol officers and Clarksville Fire/Rescue units responded to a house fire on Brook Mead Drive at 6:08pm, Saturday, February 13th, 2016.
Officers determined that nobody was inside the residence and that a relative of the homeowner had already rescued all of the pets before the first officer arrive at 6:11pm.
«Read the rest of this article»
Clarksville, TN – As of noon today, all of the City of Clarskville's major roads should be cleared. The Street Department is now able to focus on the residential areas and they should be cleared by tomorrow afternoon.
In addition to every available piece of equipment the City had on hand, four additional road graders were rented to help clear the ice and snow.
«Read the rest of this article»