Topic: Clarksville Fire Rescue
Clarksville, TN – Clarksville Fire Rescue presented its annual 9/11 Memorial Ceremony on Monday evening, September 11th, 2017 at the city's main fire station. A large crowd was present for the event, which marked the 16th anniversary of the terrorist attacks in 2001.
Guest speakers included Clarksville Fire Rescue Chief Michael Roberts, who paid tribute to all firefighters and first responders who lost their lives on 9/11, and Clarksville Mayor Kim McMillan.
«Read the rest of this article»

Clarksville, TN – On September 1st, 2017 at 10:24pm, Clarksville Police Officers responded to a possible fight in progress at 690 North Riverside Drive and one of the men involved had possibly jumped into the river.
Based on information provided by witnesses, security had attempted to break up a fight between two men in the parking lot of the business. One of the men, 24 years old, became belligerent toward security guards proceeded toward the water and fell into a large puddle as he was challenging the bar staff to fight.
«Read the rest of this article»
Clarksville, TN – Trees and power lines were knocked down by high winds late Thursday and early Friday across the city, while heavy rains forced water over roadways in some low-lying areas.
Emergency management officials said Clarksville saw from 6 to 7.5 inches of rain overnight, and winds with gusts up to 44 mph. The rain was pushing the Red River and the Cumberland River to flood stage. Localized flash flooding was occurring along the creeks and streams that flow into the rivers.
«Read the rest of this article»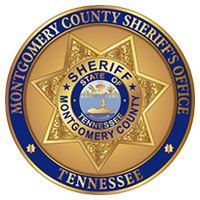 Clarksville, TN – Deputies with the Montgomery County Sheriff's Office discovered a mobile meth lab early Tuesday morning in the Ramblewood Apartment Complex.
Deputy Dale BeCraft was searching for a possible robbery suspect when he discovered a vehicle with two passed out occupants and a hypodermic needle in the center console.
Deputies were able to wake the occupants, Bryan Wayne Batson, 33, and Joni Sue Batson, 32.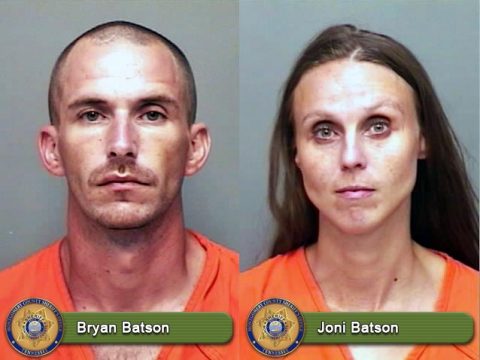 «Read the rest of this article»
Clarksville, TN – On Monday, September 11th, 2017 Clarksville Mayor Kim McMillan, Fire Chief Michael Roberts and Clarksville Fire Rescue will host Clarksville's annual ceremony honoring fallen firefighters and the victims of the terrorist attacks on September 11th, 2001.
«Read the rest of this article»
Clarksville, TN – In recognition of many years of service four Clarksville Fire Rescue employees were honored at a retirement dinner.
Each employee was presented with a traditional rocking chair and a shadow box from the department. The Local 3180 Fire Union also presented a ceremonial chrome axe to each of the retirees.
Engineer Wesley Bossard retired February 14th, 2017 with 27 years of service.
«Read the rest of this article»
Father says quick action saved his daughter's life
Clarksville, TN – Medical officials and family members are crediting the quick, decisive actions of trash hauler Ray Davidson and Clarksville first responders for helping to save a local woman who had collapsed on a neighborhood street.
Kelly Plummer, a 45-year-old North Clarksville woman, was walking her dogs Monday morning when she was stricken with respiratory failure and passed out, said her father, Tom Blanton.
«Read the rest of this article»
No-tax-increase plan focuses on public safety, roads
Clarksville, TN – Clarksville Mayor Kim McMillan presented a proposed 2017-18 budget Wednesday that calls for no property tax increase, but provides for significant investment in public safety, new roadways, a downtown Performing Arts and Conference Center, a family Athletic Complex and land for a new Urban Wilderness park in the heart of the city.
"I'm proposing a No-Tax-Increase budget, with the property tax rate remaining $1.24 per $100 of assessed property value," Mayor McMillan said in her annual budget speech to the community. "This is the same rate City property owners paid this year."
«Read the rest of this article»
Group fills vacancies left by recent retirements, promotions
Clarksville, TN – On Friday, May 12th, 2017 Clarksville Mayor Kim McMillan administered the oath to seven new Clarksville Fire Rescue firefighters who recently completed six weeks of initial training at the Tennessee Fire Service Academy.
The oath and pinning ceremony was attended by several dozen spouses, children and family members who cheered the firefighters into their new careers.
«Read the rest of this article»
Clarksville, TN – The City of Clarksville has been awarded an federal Assistance to Firefighters Grant in the amount of $436,360 to purchase 71 new Self-Contained Breathing Apparatus (SCBA) units for Clarksville Fire Rescue firefighters.
The breathing devices being used by City firefighters, purchased with a 2002 AFG grant, are more than 14 years old and considered obsolete and out of compliance with the National Fire Protection Association standards.
«Read the rest of this article»