Topic: Clarksville Fire Rescue

Clarksville, TN – The New Providence Community Policing Center will be hosting a Job Fair May 10th, 2013 from 10:00am–1:00pm.
The following employers will be here to accept applications: Legal Shield, Rainbow Inc, Tailored Defense Incorporated, Firehouse Subs, Express Employment Professionals, Montgomery County Election Commission, Wendy's, CMC Adult Literacy Council, Subway, Spartan Staffing, Kroger, Oak Plains Academy, Clarksville Fire Department, and Clarksville Police Department. «Read the rest of this article»
Clarksville, TN – On Friday, March 29th, five new firefighters were sworn by Clarksville Mayor Kim McMillan during a short ceremony at City Hall.  The five new firefighters who took the oath to protect and serve the residents of the City of Clarksville were Garrett Hogan, Tim Joyner, Cole McWhirter, Brandon Powers and Matt Cunninghan. Their family and friends were on hand to witness the ceremony.
These five new recruits went through intensive testing to make sure they were the right applicants for the job.
«Read the rest of this article»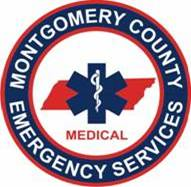 Clarksville, TN – Wednesday morning, around 9:45am at the EMS Station 23 across the street from the Hilltop Market at 385 Highway 149, a member of the on duty EMS crew smelled smoke, and when checking for the source found the garage where their ambulance was parked engulfed in flames.
As one of the crew responded to the fire, the other called for support from area Fire Departments; units from Clarksville Fire Rescue, Cunningham Volunteer Fire Department, East Montgomery Volunteer Fire Department, Palmyra Volunteer Fire Department, and the Woodlawn Volunteer Fire Department responded to help fight the flames which were under control within 20 minutes of the initial call being placed.
«Read the rest of this article»

Clarksville, TN – In the second time in as many days, an officer has been involved in a team rescue effort involving a structure fire.
On February 5th, around 7:25am, 911 received a call in reference to a house on fire at 300 Blaine Court with a female possibly inside. Officer Seth Paugh was patrolling the area and responded to the call.
Clarksville-Montgomery County E-911 - Structure fire at 300 Blaine Court
«Read the rest of this article»

Clarksville, TN – On February 4th, around 1:50am, Clarksville Police Officer Gary Mefford was on a traffic stop on Providence Boulevard when he spotted flames coming from a house on Cave Street. He notified dispatch and several officers responded to the scene of the fire at 197 Cave Street.
When officers arrived, the house fire was well underway. They were beating on the doors trying to make contact with anyone inside.
«Read the rest of this article»

Clarksville, TN – In a room filled with family, friends, coworkers and public officials, Sgt Johnny Ferguson, Clarksville Police Department, was presented with a Lifesaver Award for his quick and decisive actions which saved a 51 year old man's life.
On September 10th, 2012, Sergeant Ferguson responded to 422 Parker Drive where Tommy Bowles had collapsed and was not breathing. When he arrived he found the man was lying in the doorway, with no pulse, and he had turned blue.
«Read the rest of this article»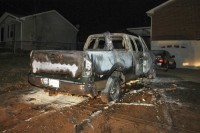 Clarksville TN – Arson is suspected in a series of vehicle fires early this morning in North Clarksville.  According to a press release from Clarksville Police Department spokesman Officer Jim Knoll, the fires occurred within a fifteen minute time frame.
Emergency responders, including Clarksville Fire Rescue, got the call at 3:00am, and had their hands full when they arrived.  Two of the fires occurred in the driveways at 1538 Cherry Tree Drive, and 1593 Boxcroft Court.  The third vehicle torched was in front of 312 Gomer Road. «Read the rest of this article»
Clarksville, TN – On Thursday December 20th, at 1:31pm, Clarksville Fire Rescue and Clarksville Police responded to a smoke alarm call at The Bluffs apartment complex located at 939 Riverside Drive.
"When units first arrived on the scene, there was no visible sign of smoke or a fire," stated Fire Marshal Ray Williams. "Upon further investigation, some smoke was seen coming out of apartment C-19."
«Read the rest of this article»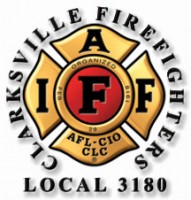 Clarksville TN – The Clarksville Firefighters Association is conducting their annual smoke detector give-away, providing life saving devices to those in need this holiday season. The Firefighters Association is working with Manna Cafe Ministries to reach the most people in need.
They held their first event Thursday night, and will be at the Vacation Motel located in New Providence at 650 Providence Boulevard next Tuesday night December 11th from 5:00pm-6:00pm
«Read the rest of this article»
Clarksville Police and Fire Investigations are working in unison to determine the cause of a residential fire in which an 80 year old woman was found deceased inside.

Clarksville, TN – On November 5th, 2012, around 11:07pm, Emergency responders were called to the scene of a residential house fire. Emergency personnel were on scene within three minutes and the house was already engulfed in flames.
The investigation into the cause of the residential house fire in which Carolyn Hinton died was determined be accidental.
«Read the rest of this article»