Topic: Clarksville Gas & Water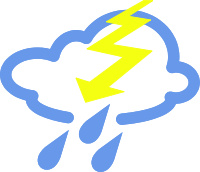 Clarksville, TN – Residents of the City of Clarksville have been hammered by severe thunderstorms  in the late afternoon hours over the previous two days.
On July 4th, the storms hit around 5:00pm and knocked out power to over 7,500 CDE Lightband customers on both sides of Memorial Drive, Richview Road, Indian Hills Drive, Craigmont Boulevard, Fairway Drive, and the Hilldale area. By the next morning CDE was reporting approximately 300 people were still without power. That was until a new line of storms rolled through around 4:00pm on July 5th knocking out electrical power to even more customers. As of the time of publication approximately 351 CDE Lightband customers are still without power.
«Read the rest of this article»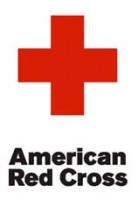 Clarksville, TN – Clarksville Mayor Kim McMillan and City Councilman Nick Steward visited the American Red Cross Offices yesterday, to watch as Mayor McMillan to signed a letter authorizing Clarksville Gas and Water (CGW) and the Clarksville Department of Electricity (CDE) to offer assistance to the 77 victims of the Apartment Fire at the Eagle's Crest Apartments on Jack Miller Blvd on Tuesday.
"We wanted to use the avenues we have within the city to provide assistance to the displaced residents. We have a city code provision that allows in tragedies such as this for the Department of Gas and Water to waive the deposit that would be required when they move into a new unit, and also to waive the connection fees." said Mayor McMillan.
«Read the rest of this article»
Monday, April 12, 2010

Water service is disrupted on Lilac Court until approximately 11:30 a.m. while Gas and Water construction workers repair a six-inch water main leak. No road closures are necessary during the repair work.

Dear Readers,
I received a phone call from a Ms. Rita Ewing who was so disturbed about the spending at the Clarksville Gas and Water Department that she and her church took it upon themselves to put together a public forum about their concerns.
Ms. Ewing is an elderly person who has chosen to remain quiet on a lot of issues but states in a phone conversation to me that enough is enough, and it is now time for herself and others to speak out on this issue.
She has already voiced her concerns to City Councilman James Doyle and has him on the forum agenda to speak.
"Time To Get Involved and Time For The People to Speak Out Forum"

When:
Thursday May 24, 2007
Time:
6:00 P.M.
Place:
Williams Chapel Missionary Baptist Church730 Needmore Rd,Clarksville TN 37042
Bring your Questions, Comments, and Grievances, This event is FREE & OPEN TO THE PUBLIC! «Read the rest of this article»