Topic: Clarksville High School
Austin Peay Sports Information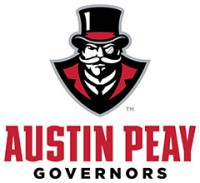 Clarksville, TN – Brandi Bryant, who has extensive background in public accounting, controllership and management while also evolving as a community leader, has been named the new Operations Manager for Austin Peay State University athletics.
Bryant replaces Sharon Silva, who retired last week after serving since 2009 as APSU Athletics Operations Manager and three decades total at the University.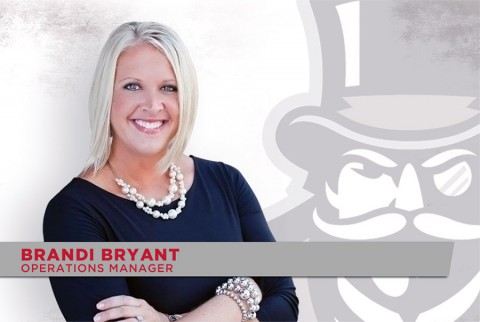 «Read the rest of this article»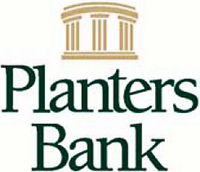 Clarksville, TN – The Planters Bank-Hilldale Gallery will feature "Pen & Ink Drawings" showing simple pleasures in Tennessee by native Clarksvillian Janet Jones Felts from Thursday, April 2nd – Wednesday, May 6th.
Felts' realistic reflections on life are revealed in the exhibit's 12 black and white drawings. The display features three large drawings that reflect a youth's investigations on the farm. Her drawings invite you to rediscover wooden scenes and country roads, along with other forgotten adventures.
«Read the rest of this article»
Clarksville, TN – Teal Young knocked down five 3s on his way to a game-high 23 points, Tuesday, February 24th, at William Workman Gymnasium, to lead Clarksville High School to a 70-48 Region 5-AAA Tournament quarterfinal victory over Gallatin High School.
It was back-to-back 3s midway through the opening quarter by Young that gave the Wildcats (15-11) a 10-9 lead after Gallatin had scored six straight points to take its biggest lead of the game, 9-4.
«Read the rest of this article»

Montgomery County, TN – Dr. Bryan Johnson, who is serving as director of high schools for CMCSS, has been named Chief Academic Officer.  Dr. Johnson, who earned his doctorate from Trevecca Nazarene University, served as principal of Northwest High School for two years and was assistant principal of West Creek High School for two years.
«Read the rest of this article»
Clarksville, TN – After a week of weather delays, and the Region 5-AAA Basketball Tournament looming, the District 10-AAA Basketball Tournament championship and consolation games have been cancelled.
With the cancellation, Rossview High School girls basketball team will be declared the tournament champions, followed by Henry County High School, Clarksville High School and West Creek High finishing second through fourth place.
«Read the rest of this article»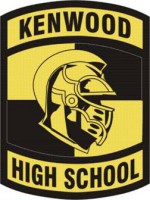 Clarksville, TN – The top four seeds in the District 10-AAA boys basketball tournament played each other in the semifinals at Kenwood High School Saturday.
Last season's tournament champion advanced while this season's top seeded regular season champion came up short.
The Clarksville High Wildcats and the Kenwood Knights advanced to play in the district tournament championship.
«Read the rest of this article»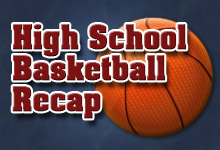 Clarksville, TN – The local high school basketball season came to a close last Friday. Regular season champions were crowned and the seeds for the first post season tournaments were set. The District 10-AAA girls basketball teams experienced déjà vu as the Rossview Lady Hawks repeated as the regular season champions.
The Lady Hawks (18-7) controlled their own fate last week and got the wins necessary to capture another regular season championship.
«Read the rest of this article»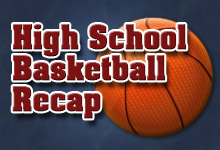 Clarksville, TN – The tight race in District 10-AAA high school boys basketball came to an end last Friday. A new regular season champion was crowned and the runner up was part of a three-way tie. Although one race is done, the District 10-AAA Tournament will be another one decided by a photo finish.
Since 2015 began, the Northwest Vikings (16-10) have won 7-of-10 games. It was enough for them to become this season's District 10-AAA regular season champion. After defeating the Henry County Patriots for the second time this season last Tuesday, the Vikings finished the season with a 65-71 loss to the Springfield Yellow Jackets.
«Read the rest of this article»
Clarksville, TN – It was Senior's Night at Clarksville High School Friday, February 6th, and the Clarksville Wildcats basketball team gave its seniors a lot to cheer about at their last home game of the regular season. The Wildcats pounced on the Henry County Patriots and thoroughly brought them down with a 62-35 victory.
The Patriots struggled to execute their offense and make baskets all night. While a lot of the Patriots struggles were due to the Wildcats active defense, a lot of their open shots rolled off the rim as well. It was one of those nights where almost everything went wrong for one team and nearly everything went right for the other.
«Read the rest of this article»
Clarksville, TN – Haley Bearden made a definite statement on her last night at home for the regular season. On Senior Night at Clarksville High, Bearden led her team with a double-double, past the tenacious Henry County Lady Patriots, 46-40.
Bearden finished the game with 16 points, 16 rebounds and two blocks. Although she led the team with her 16 points, it was her clutch rebounding in the last minutes of the game that kept her team ahead of the Lady Patriots.
Bearden's last two points came from the free throw line, giving the Lady Wildcats a 43-38 lead with just over three minutes left in the game. With just under two minutes, Henry County's Ashley Martin scored in the paint to make the score 43-40.
«Read the rest of this article»