Topic: Clarksville High School
Clarksville, TN – If Clarksville High School's softball team is to make its first trip to the state tournament in school history it will have to be as road warriors, as the Lady Wildcats lost to Dickson County 11-2 May 15th in the Region 5-AAA finals.
Coming into the region finals, Clarksville High (34-10-1) had won eight in a row, giving up just four runs over that period, but the Lady Cougars pounded out 15 hits in scoring its 11 runs – including six of those coming in the seventh inning when CHS was down just three runs.
«Read the rest of this article»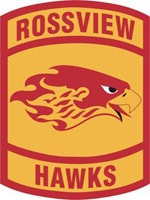 Clarksville, TN – Rossview's Taylor Mahowald held Beech to just two hits on May 13th – in the opening round of the Region 5-AAA tournament — as the Hawks advanced to their third straight Region 5-AAA championship finals, with a 5-0 win over the Buccaneers.
Mahowald only needed 89 pitches in his seven-inning complete-game effort for Rossview (27-10), giving up a two-out single in the second inning and a two-out single in the sixth inning – while striking out eight and walking two.
He also retired 11 straight Beech batters at one point.
«Read the rest of this article»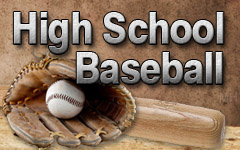 Clarksville, TN — It's hard enough to win one district tournament title, much less three in a row, but that is what Rossview High School's baseball team accomplished on May 8th, as the Hawks rolled past the Clarksville High School Wildcats, 11-1.
With the win, Rossview (25-10) will host an opening-round game of the Region 5-AAA tournament on May 13th – against the runner up of District 9-AAA – while Clarksville High (25-12) will go on the road to the champion of District 9-AAA.
«Read the rest of this article»
Clarksville, TN – Clarksville High's baseball team earned a spot in the championship game of the District 10-AAA Tournament behind a four-hit, 5-0, shutout Tuesday, May 7th by Ben Bleyle in the tournament's semi-final round.
Early on it looked like Bleyle would give up some runs quickly to the Patriots, with Henry County's Evan Pugh hitting the first pitch of the game into left field for a single, followed by a walk to Thomas Bomar.
«Read the rest of this article»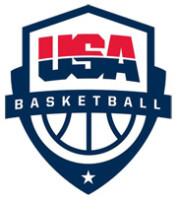 Clarksville, TN - University of Tennessee rising sophomore Bashaara Graves and incoming freshman Jordan Reynolds are among 34 of the nation's top athletes age 19 or younger who have accepted invitations to participate in the 2013 USA Basketball U19 World Championship Team trials, USA Basketball announced Tuesday.
Trials to select the 12-member USA squad will be held May 16th-19th at the U.S. Olympic Training Center (USOTC) in Colorado Springs, CO. The unit will represent the U.S. in the 2013 FIBA U19 World Championship, hosted by Lithuania from July 18th-28th in Klaipeda and Panevėžys.
«Read the rest of this article»
CMCSS receives $1.6 million Grant
Innovative program, open to all students, will begin this fall at three high schools near Fort Campbell

Dallas, TX – The National Math and Science Initiative (NMSI), a non-profit organization launched in 2007 to transform math and science education in the United States, announced today that its highly successful Advanced Placement* (AP) program for military families is being expanded this fall to Clarksville High School, Northeast High School, and Rossview High School, near Fort Campbell in Tennessee, thanks to a grant from the Department of Defense Education Activity (DoDEA).
«Read the rest of this article»
Clarksville, TN – I've watched Ryne Fisher grow up, learning to play golf at the same time he was learning to walk. He played all the sports growing up, and he was good at everything, but he was great at golf.
He got it naturally.
His father Mickey was a great athlete, as was his father George.
Kinda runs in the DNA, huh? «Read the rest of this article»
Reed Harper, Tatiana Ariza, Nikki Doyle and Tyler Rogers take top honors

Clarksville, TN – Austin Peay State University's athletic department handed out its individual/team honors and awards for the 2012-13 school year, at the Dunn Center April 29th, with a local product and a transfer taking home the events top award.
«Read the rest of this article»

Clarksville, TN - Zavion Williams, a 5-10 point guard who sat out this past basketball season at Austin Peay State University after transferring from Lipscomb, has been awarded a scholarship by the Governors.
«Read the rest of this article»
Written by Colby Wilson
APSU Sports Information

Clarksville, TN – If you're an Austin Peay baseball fan, you've probably heard the last name 'Harper' a few times.
Ralph Harper was a second baseman for the Govs from 1978-81. He hit above .330 his last two seasons and drove in 59 runs as a senior en route to All-OVC honors. After graduation, he eschewed pro ball for dental school at the University of Memphis. He returned to Clarksville after dentistry school to practice his craft and raise two sons.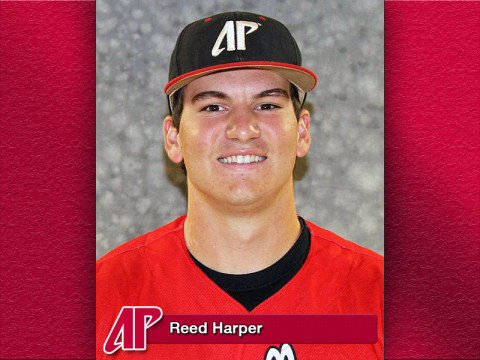 «Read the rest of this article»