Topic: Clarksville High School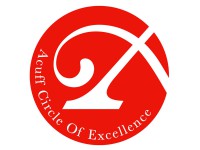 Clarksville, TN – The coveted Acuff Circle of Excellence Ovation Awards in the arts will be presented March 1st, 2015, but nominations already are being sought.
The Circle, a non-profit organization affiliated with the Austin Peay State University Foundation, is a patrons society of the Center of Excellence for the Creative Arts. The awards have been presented since 1996. «Read the rest of this article»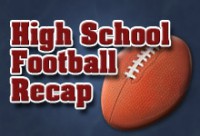 Clarksville, TN – The countdown until the end of the regular season continues and only two games separate most of the District 10-AAA football teams. After week 8, no team is undefeated overall, but one team is undefeated in league play and they have almost locked up the regular season champion spot.
With the Fall break, most of the teams have two weeks to prepare for their last two regular season games. The race so tight, these last two games could decide which teams will get to play at home in front of their own fans in the post season.
«Read the rest of this article»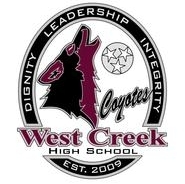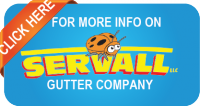 Clarksville, TN – Both West Creek High School and Clarksville High School volleyball teams had their season's come to an end, October 14th, in the semifinal round of the Region 5-AAA Tournament.
West Creek (37-13), the number-one seed out of District 10-AAA lost to Beech High School (34-7) in five games, 21-25, 25-16, 25-10, 21-25 and 15-11; while Clarksville High (16-7) – the number-two seed from 10-AAA lost in four games to Portland High School (31-16) by scores of 18-25, 25-20, 25-13 and 25-10.
«Read the rest of this article»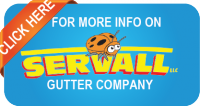 Clarksville, TN – Soggy conditions did nothing to slow down a Clarksville Lady Wildcats offense that had already scored 18 goals before going into the 2014 District 10-AAA Soccer Tournament championship game against the third seeded Rossview Lady Hawks Friday night at Hilda J. Richardson Field.
The Lady Wildcats put together their third shutout in a row to defeat the Lady Hawks 6-0 and become the 2014 District 10-AAA Soccer Tournament Champions.
«Read the rest of this article»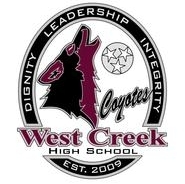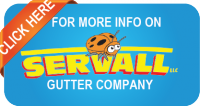 Clarksville, TN – West Creek High School's volleyball team picked up its first District 10-AAA tournament title in the program's history October 9th, but had to fight off a determined Clarksville High School squad in a five-game thriller by scores of 22-25, 25-23, 25-15, 23-25 and 15-12.
The Lady Coyotes (37-12) had rolled through the district during the regular season, going 14-0 and only being forced into a five-set match only twice in those matchups, but found themselves down 1-0 to the Lady Wildcats (16-6) and trailing 22-14 in the second game – with their tournament title chances slipping away.
«Read the rest of this article»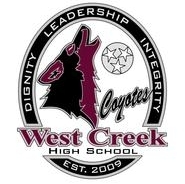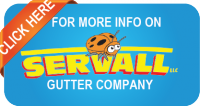 Clarksville, TN – Top-seeded West Creek High School dropped its opening game to Rossview High School, in the District 10-AAA tournament semifinals October 8th, but rallied to defeat the Lady Hawks 22-25, 25-16, 25-22 and 25-18 to reach the tournament's championship game.
The Lady Coyotes (36-12) jumped out to a 6-1 lead in Game 1 over the Lady Hawks behind three aces from Kayla Ford and two kills from Shayla Smith, but third-seeded Rossview (17-15) responded by scoring 12 of the next 13 points to take a 13-7 advantage.
«Read the rest of this article»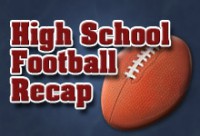 Clarksville, TN – It was cold, wet and windy Friday, October 3rd, but the miserable conditions did not stop a lot of fans from going out and supporting their teams during week 7 play.
It was District 10-AAA competition across the board and some fans got some early relief from the relentless weather as the outcomes of the games were determined early.
With only three games remaining in the regular season a new leader has emerged at the top and the lone winless team picked up their first victory.
«Read the rest of this article»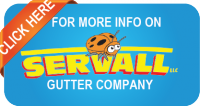 Clarksville, TN – Clarksville High School's volleyball team got out to a quick start, October 8th in its District 10-AAA semifinal match versus Henry County High School, but had to grind out its final two game victories in coming away with a 25-10, 21-25, 25-21, 25-17 victory over the Lady Patriots.
After losing to Henry County (11-5) just over a week ago, Clarksville High (16-5) – the tournament's second-seed — exploding out of the gates for an 8-1 lead in Game 1 and extend that out to as much as 13 points, 16-3.
«Read the rest of this article»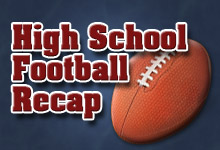 Clarksville, TN – Week 6 was the last chance a lot of fans got to see their teams play at home. It was also the last chance District 10-AAA teams will play non-league opponents. Only four games remain in the regular season and with the standings so close, every game will be crucial to post season play.
As the weather changes, this is the time of year when all the pre-season practice separates winners and losers. Execution, penalties and injuries will determine the post season top seeds.
«Read the rest of this article»
Clarksville, TN – It was homecoming night at West Creek High School Friday night, but the home fans had more to cheer about during the halftime activities than the actual game. Meanwhile, the visiting fans cheered often as their Clarksville High Wildcats beat the Coyotes 44-7.
Sophomore running back Brevon Johnson earned a lot of those cheers with 76 yards and two touchdowns in the first half of the game. Wildcat senior quarterback Kyle Sickle made throws that evoked cheers as well.
Sickle threw two touchdown passes and rushed for one more.
«Read the rest of this article»