Topic: Clarksville High School
Clarksville, TN – Clarksville High School's football team only trailed Ravenwood High School by six points at halftime, August 29th at Hilda J. Richardson Athletic Field, but couldn't get anything going after intermission in a 41-7 loss to the Raptors.
The Wildcats (1-1) looked like they had the momentum heading into the second half, despite trailing 13-7, after holding Ravenwood to no points from inside its own 10-yard line in the final seconds of the opening half.
But the Raptors (2-0) held the Wildcats to a three-and-out on its first possession of the second half, while taking its first of the third quarter into the end zone to go up two scores and they never looked back.
«Read the rest of this article»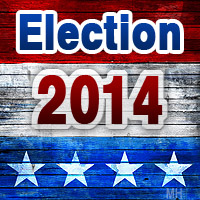 Montgomery County, TN – Montgomery County Mayor Carolyn Bowers was born and raised in Clarksville-Montgomery County. She graduated from Clarksville High School, then attended Austin Peay State University where she received her Bachelor and Masters Degrees. For 29 years, she taught high school business and computer classes in the school system. It was something she enjoyed and loved to do.
Serving as Montgomery County Trustee for two terms before becoming Montgomery County Mayor gave her experience with the county budget and the revenue end. As mayor, she began working on the expenditure end as well as managing the revenues and the bonds that you sell to fund capital projects.
«Read the rest of this article»

Clarksville, TN – With Austin Peay football players reporting this weekend, the 2014-15 athletic school year has officially begun, and with it there will be several new and old faces on the sidelines, courts and dugouts as they go there their seasons, as well as several coaching slots still to be filled.
One of the open spots just came open this past week, with men's golf coach Kirk Kayden announcing that he would be leaving after almost 10 years at the helm to take the same position at Mercer University in Macon, GA.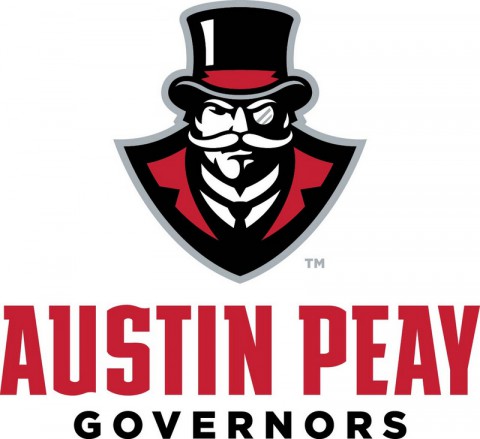 «Read the rest of this article»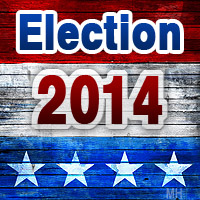 Cunningham, TN – 19th Judicial District Attorney General John Carney Jr. talked to the crowd Saturday, July 27th, 2014, at the 106th Annual Lone Oak Picnic held by the Central Civitan Club.
"I want to take this opportunity to talk about the issues of the District Attorney's office." Carney said. "For those that don't know me, I'm John Carney. I was raised here in Clarksville over in the New Providence/Greenwood area. I played football at Clarksville High School. I went on to Vanderbilt University and got my degree there."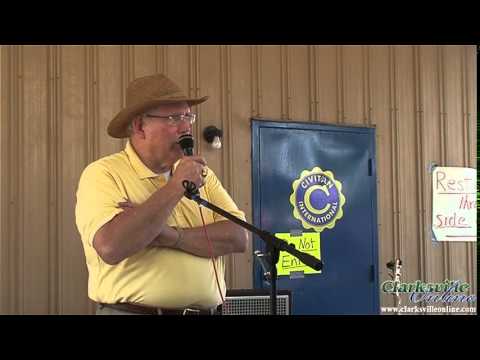 «Read the rest of this article»
Paducah, KY – Clarksville High School's girls golf team remained undefeated on the season, as they won the Paducah Tilghman Invitational Golf Tournament August 2nd at the Paxton Park Golf Course.
The Lady Wildcats, who won the invitational for the second straight year, finished with a 319 team total —- defeating 12 other teams –—- including runner-up Marshall County (KY) by 11 strokes.
«Read the rest of this article»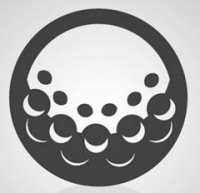 Clarksville, TN – Former Clarksville High School and future University of Tennessee at Martin golfer Hunter Richardson continues to add to his list of accomplishments on the links, as the incoming Skyhawks freshman earned a spot in the 2014 U.S. Amateur Open in a 36-hole qualifier at the Cleveland (TN) Country Club July 14th.
Richardson finished is a three-way tie for second place in the qualifier along with Tennessee at Martin teammate Ben Reeves and current University of Alabama golfer Tom Lovelady, who finished with scores of 136 (-6).
«Read the rest of this article»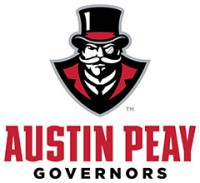 Clarksville, TN – The Mickey Fisher Memorial Golf Tournament, or "Big Fish," is taking sponsorships and entries for the July 11th-12th fundraiser at Cole Park Golf Course at Fort Campbell.
The tournament was established in 2010 as an endowment to benefit dependents of soldiers at Fort Campbell, with a scholarship to attend Austin Peay State University.
Mickey Fisher was a native Clarksvillian. He was an outstanding athlete playing on both the Clarksville High School basketball and golf teams. He furthered his education at Austin Peay State University and added to his sports legacy on their basketball court.
«Read the rest of this article»

Pulaski, TN - The Martin Methodist College Men's Basketball Program got a big boost this week as head coach Scott Combs recently announced the signing of Monte Burney and Dajion "Dada" Williams.
The Clarksville, Tennessee natives and former Clarksville High School standouts are expected to bolster a strong RedHawk returning roster that is gearing up for another NAIA national tournament run.
«Read the rest of this article»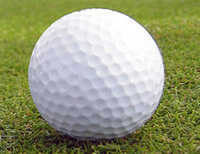 Clarksville, TN – Some of the best junior golfers in Clarksville have put their names on the Hank Miles Jr. Championship Cup — as the winners of the city's junior city amateur tournament — and Eric Jinnette and Reagan Greene added their names to that list, June 19th, with one-stroke victories at Swan Lake Golf Course.
Jinnette, who will be a junior at Clarksville High School this fall, shot a final round one-under 70 to overcome a five-stroke deficit to Wildcat teammate Payton Williams (69-76=145) and finish with a two-day total of two-over par 144 (74-70).
«Read the rest of this article»

Clarksville, TN – Clarksville High School celebrated its 2014 graduates on Saturday, May 24th, 2014 at the Dunn Center on Austin Peay State University.
Over 300 graduates crossed the stage in the afternoon commencement ceremony. The 2014 class listened to words of encouragement and advice for their futures from the Salutatorian, Ashley Christina Rivera, and the Valedictorian, Clare Isabella Grady along with their Principal, Jean Luna.
«Read the rest of this article»