Topic: Clarksville High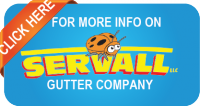 Clarksville, TN – For the third straight year Clarksville High School and Franklin High School have met in the state-playoff sectional round – with each coming away with a 2-1 victory over the other.
Well no such nailbiter — or heartbreak — this year for the Lady Wildcats, as CHS scored three first-half goals, October 25th at Hilda J. Richardson Athletic Field, on their way to a 4-1 victory over the Lady Rebels and punching their ticket to the TSSAA Class AAA State Tournament.
«Read the rest of this article»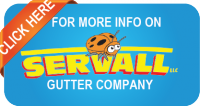 Clarksville, TN – In what was a must-win situation to keep its post-season hopes alive, Kenwood High School got out to a 20-0 lead Friday night, October 24th at Hilda J. Richardson Athletic Field – then when off a late Clarksville High charge for a 20-17 District 10-AAA victory.
Kenwood (4-5, 3-3 District 10-AAA) would come out clicking on offense behind the play of quarterback Malcom Perry, as the Knights found the end zone on each of its first three possessions.
On their first drive the Knights would begin at their own 11-yard line, but moved out of the shadow of their own goal line with back-to-back first-down runs by AJ Richardson and Perry to get out to the Kenwood 32.
«Read the rest of this article»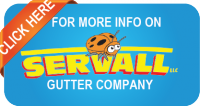 Clarksville, TN – The Clarksville High Lady Wildcats came into the Region 5-AAA championship game Wednesday night with seven straight shutouts. The last team to score against them was the Hendersonville Lady Commandos who were now their opponents in the regional championship game.
The Lady Commandos scored, keeping the Lady Wildcats from their eighth shutout. However, the lone goal was not enough to stop the Lady Wildcats from becoming the 2014 Region 5-AAA Champions. The Lady Wildcats defeated the Lady Commandos 4-1 to win the championship game.
«Read the rest of this article»
Clarksville, TN – The 2014 Class AAA Girls Soccer Regional Tournament Semi-Finals started Monday at Clarksville High, School with a rematch of the Lady Wildcats against the Beech Lady Buccaneers. In August, the Lady Wildcats beat the Lady Bucs 4-2.
At some point during the regional tournament game Monday, the teams must have experienced déjà vu because the Lady Wildcats scored four goals again to defeat the Lady Bucs 4-0.
The teams appeared even early in the game. It looked as if the Lady Bucs were going to take the offensive advantage when junior Kendon Curtis received a long lob pass, sprinted by her defender and then sidestepped the Lady Wildcats charging goalkeeper, Melia Correa, for a shot on the wide open net. However, Curtis stumbled while taking the shot and missed.
«Read the rest of this article»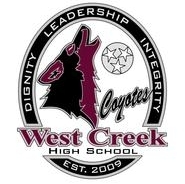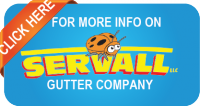 Clarksville, TN – Both West Creek High School and Clarksville High School volleyball teams had their season's come to an end, October 14th, in the semifinal round of the Region 5-AAA Tournament.
West Creek (37-13), the number-one seed out of District 10-AAA lost to Beech High School (34-7) in five games, 21-25, 25-16, 25-10, 21-25 and 15-11; while Clarksville High (16-7) – the number-two seed from 10-AAA lost in four games to Portland High School (31-16) by scores of 18-25, 25-20, 25-13 and 25-10.
«Read the rest of this article»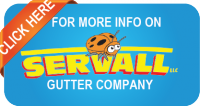 Clarksville, TN – Soggy conditions did nothing to slow down a Clarksville Lady Wildcats offense that had already scored 18 goals before going into the 2014 District 10-AAA Soccer Tournament championship game against the third seeded Rossview Lady Hawks Friday night at Hilda J. Richardson Field.
The Lady Wildcats put together their third shutout in a row to defeat the Lady Hawks 6-0 and become the 2014 District 10-AAA Soccer Tournament Champions.
«Read the rest of this article»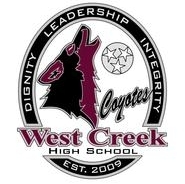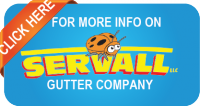 Clarksville, TN – West Creek High School's volleyball team picked up its first District 10-AAA tournament title in the program's history October 9th, but had to fight off a determined Clarksville High School squad in a five-game thriller by scores of 22-25, 25-23, 25-15, 23-25 and 15-12.
The Lady Coyotes (37-12) had rolled through the district during the regular season, going 14-0 and only being forced into a five-set match only twice in those matchups, but found themselves down 1-0 to the Lady Wildcats (16-6) and trailing 22-14 in the second game – with their tournament title chances slipping away.
«Read the rest of this article»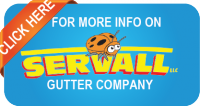 Clarksville, TN – Clarksville High School's volleyball team got out to a quick start, October 8th in its District 10-AAA semifinal match versus Henry County High School, but had to grind out its final two game victories in coming away with a 25-10, 21-25, 25-21, 25-17 victory over the Lady Patriots.
After losing to Henry County (11-5) just over a week ago, Clarksville High (16-5) – the tournament's second-seed — exploding out of the gates for an 8-1 lead in Game 1 and extend that out to as much as 13 points, 16-3.
«Read the rest of this article»
Clarksville, TN – It was homecoming night at West Creek High School Friday night, but the home fans had more to cheer about during the halftime activities than the actual game. Meanwhile, the visiting fans cheered often as their Clarksville High Wildcats beat the Coyotes 44-7.
Sophomore running back Brevon Johnson earned a lot of those cheers with 76 yards and two touchdowns in the first half of the game. Wildcat senior quarterback Kyle Sickle made throws that evoked cheers as well.
Sickle threw two touchdown passes and rushed for one more.
«Read the rest of this article»
Clarksville, TN – After falling behind early Clarksville High School's football team scored 17 straight points, Friday night, September 19th at Hilda J. Richardson Athletic Field, then held on to defeat Northeast High School in a District 10-AAA matchup, 17-12.
With the win, Clarksville High (2-3. 1-1 District 10-AAA) ends a three-game losing streak after opening the season with a win at Goodpasture High School, while Northeast High School dropped its fifth game in a row and falling to 0-2 in District 10-AAA play.
«Read the rest of this article»