Topic: Clarksville High
Clarksville, TN – It was homecoming night at West Creek High School Friday night, but the home fans had more to cheer about during the halftime activities than the actual game. Meanwhile, the visiting fans cheered often as their Clarksville High Wildcats beat the Coyotes 44-7.
Sophomore running back Brevon Johnson earned a lot of those cheers with 76 yards and two touchdowns in the first half of the game. Wildcat senior quarterback Kyle Sickle made throws that evoked cheers as well.
Sickle threw two touchdown passes and rushed for one more.
«Read the rest of this article»
Clarksville, TN – After falling behind early Clarksville High School's football team scored 17 straight points, Friday night, September 19th at Hilda J. Richardson Athletic Field, then held on to defeat Northeast High School in a District 10-AAA matchup, 17-12.
With the win, Clarksville High (2-3. 1-1 District 10-AAA) ends a three-game losing streak after opening the season with a win at Goodpasture High School, while Northeast High School dropped its fifth game in a row and falling to 0-2 in District 10-AAA play.
«Read the rest of this article»
Clarksville, TN – Clarksville High School's volleyball team strengthened its hold on second place in the District 10-AAA standings, September 18th, with a 3-1 victory over Rossview High School, by scores of 18-25, 25-23, 25-16 and 25-22.
But it didn't look it would go that way early-on for Clarksville High (12-3, 9-2 District 10-AAA), with Rossview jumping out to a 13-3 advantage in Game 1 and were never really challenged in getting out to a 1-0 advantage.
"Our goal tonight was to come out as the team we know we can be because we didn't play well against Henry County High School earlier in the week," Rossview coach Krystal Weber said. "We came out and knew what our game plan was and knew what to expect from Clarksville High.
«Read the rest of this article»
Clarksville, TN – Scoring two goals in the first three minutes, September 16th at Hilda J. Richardson Athletic Field, Clarksville High School's girls soccer team was never threaten in their District 10-AAA match versus Henry County High School in dispatching the Lady Patriots 8-0.
Fans hadn't even settled into their seats when Clarksville High (10-0-3, 4-0-0 District 10-AAA) got onto the board with their first goal, as just 49 seconds into the match. Salera Jordan put in a rebound of a shot by Ella Baggett for the quick 1-0 lead.
«Read the rest of this article»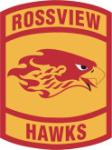 Clarksville, TN – Scoring touchdowns on five of its six first-half possessions, September 5th, Rossview High School not only picked up its first win of the season; but also retained the Warfield Shield with a 48-3 District 10-AAA victory over Clarksville High School.
It wouldn't take long for the Hawks (1-2, 1-0 District 10-AAA) to start their night's scoring, as they took their opening possession right down the field, 80 yards on six plays, with Isaiah Johnson going in from five yards out to put Rossview up 6-0 just 1:44 into the game – after the extra-point attempt was no good after hitting the upright.
«Read the rest of this article»
Clarksville, TN – Clarksville High School's football team only trailed Ravenwood High School by six points at halftime, August 29th at Hilda J. Richardson Athletic Field, but couldn't get anything going after intermission in a 41-7 loss to the Raptors.
The Wildcats (1-1) looked like they had the momentum heading into the second half, despite trailing 13-7, after holding Ravenwood to no points from inside its own 10-yard line in the final seconds of the opening half.
But the Raptors (2-0) held the Wildcats to a three-and-out on its first possession of the second half, while taking its first of the third quarter into the end zone to go up two scores and they never looked back.
«Read the rest of this article»
Paducah, KY – Clarksville High School's girls golf team remained undefeated on the season, as they won the Paducah Tilghman Invitational Golf Tournament August 2nd at the Paxton Park Golf Course.
The Lady Wildcats, who won the invitational for the second straight year, finished with a 319 team total —- defeating 12 other teams –—- including runner-up Marshall County (KY) by 11 strokes.
«Read the rest of this article»
Dickson, TN – Clarksville High School's softball team saw last year's first ever trip to the state tournament end at the hands of then District 10-AAA member Dickson County High School in the tournament's semi-final contest.
This year Dickson County (41-7) is no longer in District 10-AAA, having moved over into District 11-AAA, but the Lady Cougars still ended the Lady Wildcats season again – this time in the TSSAA Sectional Round on May 16th – with a 5-1 final.
Clarksville High (33-16) was hurt by a slumbering offense, that was shutout for the second straight game after only suffering four shutouts in the regular season, and a couple of miscues in the field that led to three of the five runs being scored by Dickson County being unearned.
«Read the rest of this article»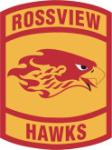 Clarksville, TN – Rossview High School's Kevin Kane pitched and hit his way into the programs baseball lore on May 15th, as he pitched and hit the Hawks past District 10-AAA regular-season and tournament champion Clarksville High School to win the school's first Region 5-AAA title, 5-1.
With the victory, Rossview (24-12-1) will host Ravenwood High School May 16th in one half of the TSSAA Sectional tournament, while Clarksville High will travel to Brentwood High School in the other Sectional matchup. Both games start at 7:00pm.
«Read the rest of this article»
Clarksville, TN – I recently realized the primary color in most of my favorite sports teams (Spurs, Ravens, etc..) is black. I wonder if that is a subconscious acknowledgement of the slimming effect of black clothes. Regardless, here are my more relatable sports FourThoughts for this week.
NFL Draft: Must See TV
I have watched the NFL draft for years as a fan and a fantasy football player looking for an edge. I think it is hands down, the best draft of the major pro sports. Apparently, this year I was joined by a record breaking number of NFL draft enthusiasts.
«Read the rest of this article»