Topic: Clarksville Marina
Clarksville, TN – As expected, the inclement weather Clarksville experienced over the last two days initially created some issues with roadways. Clarksville Mayor Kim McMillan provides this update on the City's overall response.
The Clarksville Street Department has been working around the clock to clear roadways throughout the City. Major improvements have been made on all major roads. Crews began working on the secondary and neighborhood roads yesterday and will continue that work.
«Read the rest of this article»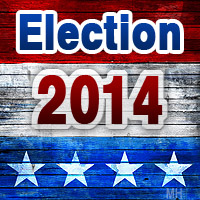 Clarksville, TN – Tomorrow, Tuesday October 3rd, is Tennessee's General Election. Ballots will be cast on a range of offices and issues. Clarksville will also be electing the Mayor for the next four years. The candidates are Mayor Kim McMillan, City Councilman Bill Summers, and City Councilman Jeff Burkart.
Current Clarksville Mayor Kim McMillan was sworn into office in January of 2011. When she was elected, her first goal was to reestablish the trust and integrity in the Mayor's office. She came into office with two decades of experience representing the citizens of Clarksville-Montgomery County.
«Read the rest of this article»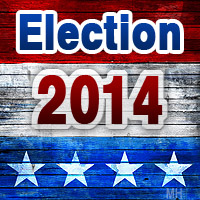 Clarksville, TN – Clarksville Mayoral candidate and Ward 10 councilman Bill Summers has three events scheduled in the Clarksville area tomorrow, Saturday, October 11th, 2014.
Summers will be a guest on Clarksville in Review, a morning radio talk show on local radio station WJZM 1400AM. The interview, which will cover Summers' mayoral platforms and vision for Clarksville, will air between 8:00am and 10:00am on WJZM 1400AM and online at www.WJZM.com
«Read the rest of this article»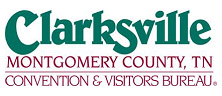 Clarksville, TN – This Saturday, on August 23rd, the inaugural Tri Clarksville Triathlon will be held at Liberty Park and Clarksville Marina. Road closures and boat ramp closures will be in place during the event.
Below is the list of closures, any additional information can be found on www.team-magic.com
«Read the rest of this article»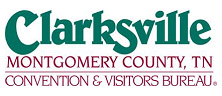 Clarksville, TN – There is still time to register, and receive a discounted rate, for Clarksville's inaugural Tri Clarksville Triathlon, coming up Saturday, August 23rd, 2014.
Hundreds of bikers, swimmers and runners will test their strength and ability along the Cumberland River and the roads of Montgomery County. The route will begin and end at Liberty Park and will consist of both Intermediate and Sprint races. «Read the rest of this article»

Clarksville, TN – The Clarksville-Montgomery County Industrial Development Board (IDB) hosted their third annual, two-day 'Red Carpet Community Tour' for site selection consultants.
The event, scheduled around the Nashville–based CMT Awards Show, is an excellent opportunity for attendees to gain first-hand knowledge of the assets that Clarksville-Montgomery County and the surrounding area have to offer.
«Read the rest of this article»
Clarksville, TN – The bass fishers are back in Clarksville! The Tennessee B.A.S.S Nation will be hosting their 2014 State Championship at the Clarksville Marina at Liberty Park on May 15th-16th.
This year's tournament will see over 120 anglers from all over the state of Tennessee. Teams will begin fishing on May 15th, with weigh-ins taking place at 3:00pm at the Wilma Rudolph Event Center on both Thursday, May 15th and Friday, May 16th. «Read the rest of this article»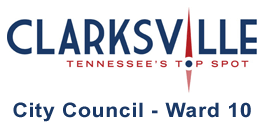 Clarksville, TN – The Clarksville City Council met on a very cold Thursday evening regular session on February 6th. Once again the agenda was rather light.
Ordinance 44 (Parking Meters): The council approved on first reading, the purchase of new parking meters that can use credit cards and a sensor system that detects when a car has arrived or departed for payment/tracking purposes. There will be one hour free parking at these meters with a three-hour limit on parking. I voted yes and the measure passed with no dissenting votes. «Read the rest of this article»

Clarksville, TN – On Tuesday, August 27th, 2013, at approximately 7:45am, the Clarksville Police Department responded to a possible drowning in the Cumberland River near the Liberty Park Marina.
Montgomery County EMS, the Fire Department, and the Police Department all deployed their boats to began the search. Later, Montgomery County EMS called on cadaver dogs and divers to assist in the search.
No bodies were found in the search. The search was called off just after 2:00pm. There is no further information at this time.

Clarksville, TN – The weekly Clarksville Parks and Recreation Department Recreation Report provides Clarksvillians with a glimpse at the activities and events that are available from the Parks and Recreation Department for them to enjoy together as a family.
This weeks highlights include: Rally on the Cumberland, Clarksville Parks & Recreation Seeks Ideas for Burchwood Park, Chess Club now offered at the Crow Center, Extended Outdoor Pool Season, A Taste of Creativity and Kleeman Community Center hosts Teen Challenge.
«Read the rest of this article»