Topic: Clarksville Mayor
Roadway is needed to relieve congestion in high-density section of Clarksville
Clarksville, TN – Clarksville Mayor Kim McMillan and the Clarksville Street Department urge citizens interested in a project to ease traffic congestion in Northeast Clarksville to attend a public meeting at 6:00pm Monday, October 24th at Northeast High School.
The City of Clarksville will host the meeting to discuss the project and the environmental study under way for the proposed Northeast Connector and related improvements.
«Read the rest of this article»

Clarksville, TN – Soldiers may deploy into combat as a unit, but too often, the journey home is lonely and discouraging. Combat veterans – both men and women – may make the physical journey successfully back to the states but finding the way home after war – navigating the pain, the losses and the guilt – can take years. You can help, though.
Join SAFE: Soldiers and Families Embraced, community leaders and your neighbors on Thursday, November 10th, 2016, to share a meal at the organization's annual fundraising breakfast, "Lighting the Way Home."
«Read the rest of this article»
Public forum October 18th invites comments about lane direction arrows
Clarksville, TN – Have you ever wanted to tell someone at City Hall what you think about the multidirectional middle lane of Madison Street between Pageant Lane and Tenth Street?
You know, the one with traffic that heads west in the morning and east in the afternoon.
Well, here's your chance!
«Read the rest of this article»
Bigger, safer lot serves expanded 94X Clarksville Express to Nashville
Clarksville, TN – Clarksville Mayor Kim McMillan welcomed home several busloads of happy commuters Tuesday afternoon at the new, clean and spacious Park & Ride lot at Exit 11.
The Park & Ride opened Monday, and McMillan joined with John Schroer, commissioner of the Tennessee Department of Transportation, and Regional Transit Authority CEO Steve Bland on Tuesday for a grand opening ceremony.
«Read the rest of this article»
Clarksville, TN – Tennessee officials have given the City of Clarksville a green light on its request to install a traffic signal at the intersection of Edmondson Ferry Road and the U.S. Highway 41A Bypass.
The City has been studying the intersection for years but renewed its efforts in July after Clarksville Mayor Kim McMillan, City Street Department officials and Tennessee Department of Transportation leaders met with citizens from neighborhoods near the intersection who urged traffic signals be considered.
«Read the rest of this article»
Clarksville, TN – Clarksville Mayor Kim McMillan was elected co-vice chair of the Middle Tennessee Mayors Caucus as the regional partnership of mayors and county executives met this week to choose officers and endorse state action on transportation funding.
The caucus also elected Williamson County Mayor Rogers Anderson as its new chairman and Metro Nashville Mayor Megan Barry as a co-vice chair.  Anderson steps into the position held by Franklin Mayor Ken Moore for the past three years.
«Read the rest of this article»
Clarksville Mayor Kim McMillan to speak at grand opening ceremony near Exit 11 on Tuesday
Clarksville, TN – A big, new Park & Ride lot near Exit 11 off Interstate 24 will open Monday to serve local residents, especially those who use the 94X Clarksville Express regional bus service to commute to and from Nashville, TN.
The new lot replaces the Rossview Road Park & Ride lot in the median of I-24 at Exit 8, which will close at the end of the day on Friday, October 7th.
«Read the rest of this article»
Clarksville, TN –  Ricky Cumberland, a 20-year veteran of Clarksville Fire Rescue, has been promoted to Fire Marshal, Fire Chief Mike Roberts announced Friday.
Cumberland, 51 and a 1993 graduate of Austin Peay State University, has served as a Fire Prevention Officer with the department since 2001. He joined the city fire department in 1996 as a firefighter after three-years as a Clarksville Police Officer.
He officially begins as Fire Marshal on October 1st, and succeeds Ray Williams, who was promoted to Deputy Fire Chief earlier this year.
«Read the rest of this article»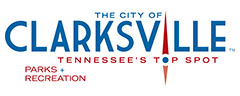 Clarksville, TN – Jennifer Byard, who has distinguished herself as a leader in positions with several city departments, has been named director of the Clarksville Department of Parks and Recreation, Clarksville Mayor Kim McMillan announced Friday.
Byard had been Assistant Director since January 2015 and served as interim director of the department after Director Mark Tummons resigned in July to take a position in Texas.
«Read the rest of this article»
Clarksville, TN – Tennessee Department of Transportation commissioner John Schroer told a group of Clarksville community leaders Tuesday that the state needs to increase highway funding or risk stalling Tennessee's strong economic growth.
Schroer says the state desperately needs a plan for additional "long-term, sustainable" highway money.
«Read the rest of this article»