Topic: Clarksville Mayor
Clarksville, TN – Clarksville Mayor Kim McMillan is proud to announce that the City of Clarksville, after a highly competitive grant process, has been awarded $ 217,835 from the Governor's Highway Safety Office.
The funds, which are originally dispersed through the Federal Highway Safety Administration, will be allocated to the Clarksville Police Department in 2015 to use in addressing alcohol related crimes. «Read the rest of this article»

Clarksville, TN – On Friday, September 5th, 2014, the Clarksville Police Department hosted a retirement and promotion ceremony.
Chief Al Ansley presented Mary Buck with a Certificate of Retirement and Officer Nelson Rodriguez with a Promotion Certificate to the rank of Sergeant.
«Read the rest of this article»
Clarksville, TN – On Thursday, September 11th, 2014, Clarksville Fire Rescue will hold the annual ceremony honoring fallen firefighters and victims of the 9-11 tragedy. The event will begin at 6:00pm at the Main Fire Station, 802 Main Street, in Clarksville.
"This annual ceremony is an important event to our community and I am honored to be a part of it," said Clarksville Mayor Kim McMillan. "I encourage everyone to join us and to stop and remember our fallen firefighters and the victims of 9-11. It's also important to remember to thank the men and women who protect us every day." «Read the rest of this article»
Regional Transportation Authority Board authorizes contract for Northwest Corridor Transit Study
Clarksville, TN – The Regional Transportation Authority (RTA) has selected the firm of Parsons Brinkerhoff, Inc. to conduct a study to provide consensus among the RTA, the Nashville Area MPO, the Clarksville Urbanized Area MPO and community stakeholders on cost effective transit improvements to serve the Northwest area of Middle Tennessee. «Read the rest of this article»
Clarksville, TN – Clarksville Mayor Kim McMillan reminds everyone that all City of Clarksville offices will be closed on Monday, September 1st, 2014, in recognition of the Labor Day holiday.
City offices will reopen Tuesday, September 2nd, 2014 for regularly scheduled business hours.
Clarksville, TN – In response to the Army's recent Supplemental Programmatic Environmental Assessment (SPEA), Clarksville Mayor Kim McMillan, joined by Montgomery County Mayor Carolyn Bowers and Clarksville Area Chamber of Commerce Executive Director Melinda Shepard, sent public comments on behalf of Clarksville-Montgomery County describing the significant impact a troop reduction could have on the community. «Read the rest of this article»
Clarksville, TN – On Friday, August 22nd, 2014, Tennessee Department of Transportation Commissioner John Schroer presented Clarksvile Mayor Kim McMillan with a check for 1.6 million dollars.
That was just one of the grants presented that will benefit Clarksville and Montgomery County.
«Read the rest of this article»

Clarksville, TN – The Clarksville-Montgomery County community gathered in front of Gary Mathews Motors (1100 Ashland City Road) yesterday morning, to recognize them for a generous contribution which allowed the Montgomery County Sheriff's Office to purchase 5 customized bullet and stab resistant vests for the MCSO K-9 Unit.
"A very special and elite team of law enforcement officers exist, who having undergone years of rigorous training. On a daily basis, these teams prove their loyalty and dedication to their community including Montgomery County's own K9 Unit," said Gary Mathews, President and CEO of Gary Mathews Motors.
«Read the rest of this article»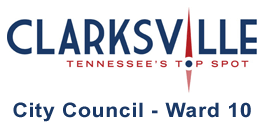 Clarksville, TN – The Clarksville City Council met in its usual regular session meeting on Thursday night, which was also election night. Only a couple of items of note were on the agenda.
Ordinance 7 -2014-15  (Homeless Shelter Distance)
The ordinance was related to homeless shelter and residential separation distance requirements. Currently, the distance is 1000 feet. The requested change was to 500 feet. «Read the rest of this article»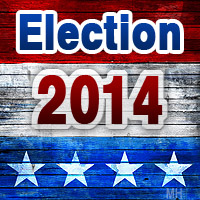 Montgomery County, TN – Montgomery County Mayor Carolyn Bowers was born and raised in Clarksville-Montgomery County. She graduated from Clarksville High School, then attended Austin Peay State University where she received her Bachelor and Masters Degrees. For 29 years, she taught high school business and computer classes in the school system. It was something she enjoyed and loved to do.
Serving as Montgomery County Trustee for two terms before becoming Montgomery County Mayor gave her experience with the county budget and the revenue end. As mayor, she began working on the expenditure end as well as managing the revenues and the bonds that you sell to fund capital projects.
«Read the rest of this article»