Topic: Clarksville Mayor

Clarksville, TN – The Clarksville-Montgomery County, Tennessee Economic Development Council (EDC) is pleased to announce that they will be moving forward, in partnership with the City of Clarksville and Montgomery County, on completing Joint Metro Region Research with the Nashville Area Chamber of Commerce.
"The ability to highlight the strengths and connections of both the Clarksville MSA and the Nashville MSA, and their connection to each other, is very exciting. There is a very unique and strong association that we must understand so we can adequately relay and share with potential investors in both markets. This research will help strengthen our recruitment of business and industry, as well as improve our marketing of the region," said Cal Wray, Executive Director of the Clarksville-Montgomery County EDC. «Read the rest of this article»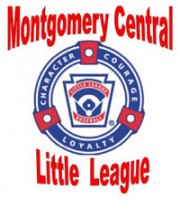 Cunningham, TN – On Saturday, April 12th, 2014, the Montgomery County Little League District 9 held their opening day ceremony at the ball fields behind Montgomery Central Elementary School. The sun was out. It was not too cold or hot. Just a perfect day for the event.
There was several things to do. For the kids, there were inflatables provided by U Jumpin' Foulks. There was a cake walk and basket auction in the gym.
The Basket Auction bids started at 12:00noon and ended at 3:00pm.
«Read the rest of this article»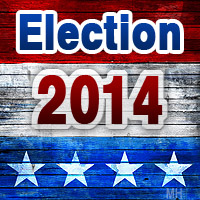 Clarksville, TN – Clarksville Ward 10 Councilman Bill Summers will be presenting at the Sunset Rotary Club's weekly meeting on Tuesday, April 15th, at 6:30pm.
Summers' presentation will cover the infrastructure needs of Clarksville in relation to the city's growth. He will address topics including Clarksville's police staffing, fire station needs, and road improvements. Summers believes that proactive infrastructure planning is directly linked to the economic well-being of Clarksville and that the City needs to address these issues.
«Read the rest of this article»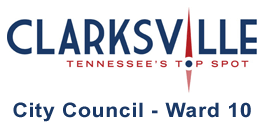 Clarksville, TN – As users of CDE telecommunications services know, there have been two total citywide failures of the system.
While these failures were found not to be the fault of CDE, it has opened a floodgate of questions by Ward 10 constituents and many other residents and business people as I have held meetings and visits throughout Clarksville. «Read the rest of this article»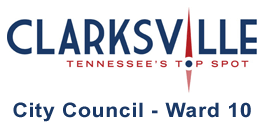 Clarksville, TN – On April 3rd, 2014, the Clarksville City Council met in its usual first Thursday of the month regular session. The agenda was light, but there were a couple of important financial items to consider.
Ordinance 59: You may recall the budget battle last year over an Excursion Boat project for the amount of $325,000. This money was to be borrowed and used to move the current dock along Riverside Drive to a location somewhere down river, approximately behind the O' Charley's restaurant. «Read the rest of this article»
Clarksville National Softball League Raises Money for Rev. Chad Watson, Presents $1000 Check
Clarksville, TN – Cooling temperatures and strong winds did not stop Clarksville residents from filling the aluminum bleachers outside Morgan and Moore fields Friday, April 4th for the Clarksville National Softball League's Jamboree and opening ceremonies
Girls in the league ranging from 4-year old tee ballers to 16-year old fast pitch players donned their new brightly colored uniforms, freshly oiled gloves and state of the art safety gear, and participated in single inning Jamboree games before the opening ceremonies.
«Read the rest of this article»

Clarksville, TN – "I am so excited to be leading this walk. The Mid-South Chapter of the National MS Society does a tremendous job of supporting people with MS and those who care about them. This is an important fundraising opportunity because the funds raised give hope to the people living with MS in our community," said Clarksville Mayor McMillan. "And the walk is really a lot of fun."
«Read the rest of this article»
Clarksville, TN – Clarksville residents who are CDE Lightband customers can now watch Clarksville City Council meetings live.
As part of Clarksville Mayor Kim McMillan's commitment to making city government more accessible and transparent, the City is now offering live streaming on CDE Lightband Channel 3. «Read the rest of this article»
Clarksville, TN – Qualified nonprofit charitable or civic organizations in Clarksville have an opportunity to seek the City's financial support on a limited basis. Applications for these funds are due by noon on Thursday, April 10th, 2014. «Read the rest of this article»
Clarksville, TN – Clarksville Mayor Kim McMillan is joining mayors from across the nation in proclaiming April 1st, 2014 as the "Mayors Day of Recognition for National Service."
The recognition celebrates the thousands of hours and countless ideas volunteers bring to our cities and towns. «Read the rest of this article»