Topic: Clarksville-Montgomery County 911 Center

Clarksville, TN – April 9th-15th, 2017 is National Public Safety Telecommunicators Week. This second week in April is set aside to recognize the thousands of Telecommunicators, commonly referred to as dispatchers, for contributions to their communities.
The dispatchers of the Clarksville-Montgomery 9-1-1 center are on the job 24 hours a day, 365 days a year. They are the unsung heroes who are the first point of contact for people who need emergency services.
«Read the rest of this article»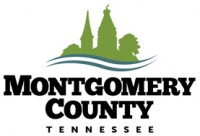 Montgomery County, TN – In a time of emergency everything seems like it is out of control and help can't get there fast enough. That voice on the other end of the phone is your life line and calmness in the storm.
Montgomery County 911 Center has created several different age appropriate information sessions to help you, help us.
«Read the rest of this article»

Clarksville, TN – District #3 patrol officers investigated a report of shots fired at Prewitt's Mobile Home Park off Whitfield Road at 5:35am today.
A resident of the Park, who had severe facial injuries, said two black males broke down his front door and assaulted him, striking him multiple times in the face with a pipe.
The suspects, who were allegedly also armed with a pistol and machete, allegedly stole a television set and some medication; then searched the victim's vehicles.
«Read the rest of this article»

Clarksville, TN – Our Clarksville-Montgomery County E-911 Center has been receiving calls from Clarksville citizens stating that they have been called by a scammer whose caller ID shows up as the 911 Center. The scammer is instructing citizens to send some type of payment.
The Assistant Director at the E-911 Center wants to clarify that no one from the 911 Center will call to solicit any type of payment from citizens. This is all the information we have on this scam at this time. There may be more details to pass along later.

Clarksville, TN – Clarksville Police Detectives have spent all morning collecting evidence and attempting to identify the victim of this isolated homicide. The victim has a ring on his left hand ring finger that Detectives believe will help identify the victim.
The photo below is similar to the victim's ring except for the black background behind the eagle.
«Read the rest of this article»

Clarksville, TN – On May 18th, the Clarksville Police Department responded to a body found at the Pumping Station on West Fork Drive.
The victim appears to be a White, Male about 5'10" to 6 foot tall, weight about 175 to 200 pounds with a military style haircut.
If anyone has any information they are asked to call the Police immediately by calling the Montgomery County 911 Center so they can be put in contact with Detectives on the scene. «Read the rest of this article»
On-duty Clarksville Police officers throughout the city were diverted from their patrol duties in their respective districts to respond to a "Hostage" call which turned out to be a False Report.

Clarksville, TN – On June 15th, 2012 around 10:40pm, the Clarksville-Montgomery County 911 received calls that Sheila Sied was being held hostage in Lincoln Homes.
One call was received from Houston County 911, after Sheila Sied had called them and said she had been held hostage in Lincoln Homes for two weeks and tied up for the entire time.
Houston County 911 called her back and confirmed with Sied about her captivity in Lincoln Homes.  The victim's sister and aunt also received similar  information from Sheila Sied. Sheila Sied's sister had reported her missing on June 2nd, 2012.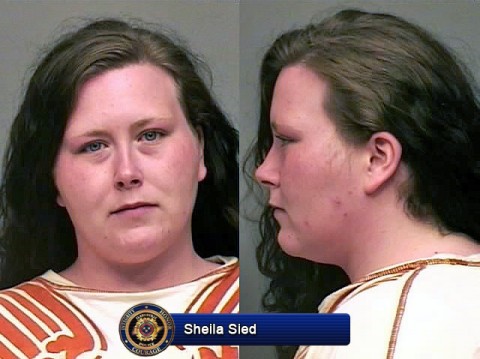 «Read the rest of this article»
Clarksville, TN – National Telecommunicator Week was established in 1991 by Congress, to raise awareness of the hard work and dedication of 9-1-1 call takers, dispatchers, and telecommunications personnel.
They are an unsung group of heroes that operate 24 hours a day, 7 days a week, rain, shine, tornado, or any other kind of disaster that you can think of.
«Read the rest of this article»