Topic: Clarksville-Montgomery County Economic Development Council


Clarksville, TN – The Clarksville-Montgomery County Economic Development Council (EDC) was notified today that Hemlock Semiconductor, L.L.C. (HSC) will be terminating indefinitely the startup of the Clarksville facility due to unresolved issues in the alternative energy sector.
The shutdown of the plant will be a great loss for the community. The EDC is disappointed by this unexpected news and recognizes that this sector has been troubled and negatively affected on a global level by the U.S. and Chinese governments inability to settle trade agreements.
«Read the rest of this article»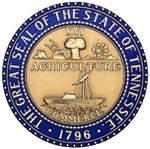 Clarksville, TN – Tennessee Governor Bill Haslam announced on Thursday that the North Tennessee Workforce Board will receive $992,037 as part of the Labor Education Alignment Program (LEAP) competition.
LEAP is a state effort focused on increasing opportunities for Tennessee residents to obtain a certificate or degree beyond high school that is aligned with the needs of the workforce in their communities. It is also part of the Governor's Drive to 55 initiative to equip 55 percent of Tennesseans with a college degree or certificate by 2025.
«Read the rest of this article»

Clarksville, TN – The Clarksville Dream Factory and Visit Clarksville are excited to announce the second annual "Du the Dream" Duathlon on April 25th, 2015.
The "Du the Dream" Duathlon will be held near Beachaven Vineyards and Winery, 1100 Dunlop Lane, and will consist of a run-bike-run course designed for the whole family. All proceeds will support the Clarksville Chapter of the Dream Factory, the second-largest children's wish-granting organization in the U.S. Money granted to The Dream Factory funds wishes of children who are not only terminally ill, but also children who suffer with chronic and critical illness. Last year, the event raised over $5,000. «Read the rest of this article»
Clarksville, TN – For most of us, Veteran's Day is a day of special meaning. I believe that's especially true for those of us who call Clarksville, Tennessee our home.
Every day we see men and women in uniform working and volunteering in our community. There are also hundreds of people who have stayed in Clarksville after their active-duty years and who continue to make our community richer.
«Read the rest of this article»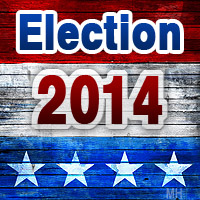 Clarksville, TN – Tomorrow, Tuesday October 3rd, is Tennessee's General Election. Ballots will be cast on a range of offices and issues. Clarksville will also be electing the Mayor for the next four years. The candidates are Mayor Kim McMillan, City Councilman Bill Summers, and City Councilman Jeff Burkart.
Current Clarksville Mayor Kim McMillan was sworn into office in January of 2011. When she was elected, her first goal was to reestablish the trust and integrity in the Mayor's office. She came into office with two decades of experience representing the citizens of Clarksville-Montgomery County.
«Read the rest of this article»

Clarksville, TN – Of the top 10 cities the Millennial Generation is looking to for bigger paychecks, Middle Tennessee lands two – Clarksville at 6 and Nashville at 10.
"Our dedication to recruit higher paying jobs and to create a top-rated quality of life, both of which are attractive to a young, educated workforce, is a driving force behind us making this list," said Cal Wray, Executive Director of the Clarksville-Montgomery County Economic Development Council.
«Read the rest of this article»
Clarksville, TN – In response to the Army's recent Supplemental Programmatic Environmental Assessment (SPEA), Clarksville Mayor Kim McMillan, joined by Montgomery County Mayor Carolyn Bowers and Clarksville Area Chamber of Commerce Executive Director Melinda Shepard, sent public comments on behalf of Clarksville-Montgomery County describing the significant impact a troop reduction could have on the community. «Read the rest of this article»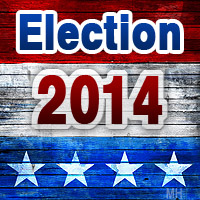 Montgomery County, TN – Montgomery County Mayor Carolyn Bowers was born and raised in Clarksville-Montgomery County. She graduated from Clarksville High School, then attended Austin Peay State University where she received her Bachelor and Masters Degrees. For 29 years, she taught high school business and computer classes in the school system. It was something she enjoyed and loved to do.
Serving as Montgomery County Trustee for two terms before becoming Montgomery County Mayor gave her experience with the county budget and the revenue end. As mayor, she began working on the expenditure end as well as managing the revenues and the bonds that you sell to fund capital projects.
«Read the rest of this article»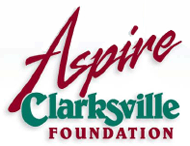 Clarksville, TN – The Aspire Clarksville Foundation is pleased to announce their Board of Directors for the 2014-15 term.
At the June 26th Aspire Board Meeting, it was voted and approved that Katie Gambill, and Lloyd Matson, Premier Medical Group, will serve alongside Chairman Sammy Stuard, F&M Bank, Tommy Bates, Legends Bank, and Economic Development Council Chairman Don Jenkins, Jenkins & Wynne Ford Lincoln Honda on the FY15 Aspire Board of Directors.
«Read the rest of this article»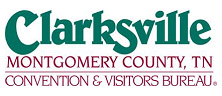 Clarksville, TN – The Clarksville-Montgomery County Convention and Visitors Bureau (CVB) is pleased to announce Steve Stroman as the Chairman of the 2014-2015 Board of Directors.
The CVB board members are: The Honorable Geno Grubbs, City of Clarksville; Mr. Navin Patel, Hampton Inn & Suites; The Honorable Jerry Allbert, Montgomery County Parks; Ms. Lee Persinger, Jostens Printing & Publishing; Mr. Jared Mims, Mr. Geoff Livingston, Cumberland Bank & Trust and Ms. Jan Roberts, retired local banker.
«Read the rest of this article»