Topic: Clarksville Montgomery County School System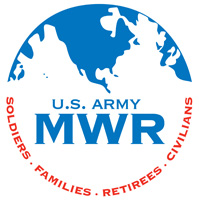 Fort Campbell, KY – Gardner Indoor Pool is offering a lifeguard class October 13th-17th (Clarksville/Montgomery County fall break). Class meets from 8:00am to 4:00pm. daily.
The cost for the Lifeguard Class is $120.00 and this includes a CPR certification. All students must be at least 15 years of age prior to the final scheduled session of the course.
Call the Aquatics office at 270.798.6310 and set up an appointment to complete the following prerequisites (must be completed prior to class). «Read the rest of this article»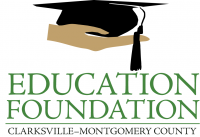 Clarksville, TN – The Clarksville Montgomery County Education Foundation, 100% Graduation Committee and event sponsors announce the 3rd Annual Get Motivated Class of 2018 assembly for all Clarksville-Montgomery County freshmen.
This assembly will be held on the campus of Austin Peay State University at the Dunn Center on  Thursday, October 9th at 10:00am.
«Read the rest of this article»

Montgomery County, TN – Four CMCSS middle schoolers have made the semifinalist list for Tennessee SCORE's "Rise to the Challenge" scholarship competition.
The four seventh graders, from Richview Middle School and Montgomery Central Middle School, are among only five chosen statewide. «Read the rest of this article»
Austin Peay Sports Information Office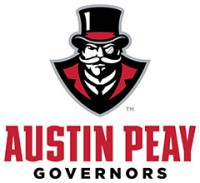 Clarksville, TN – For nearly seven decades, Governors Stadium has served as the home of Austin Peay State University football and track and field teams. But nothing in those 68 years compares to the stadium transformation that occurred since the 2013 Governors football campaign ended.
A ceremonial demolition of Governors Stadium began following the November 19th contest against Southeast Missouri. Despite the coldest winter in recent time, including ice conditions that shut down the University for three days, the construction crew lost just one day of work.
«Read the rest of this article»
Clarksville, TN – In response to the Army's recent Supplemental Programmatic Environmental Assessment (SPEA), Clarksville Mayor Kim McMillan, joined by Montgomery County Mayor Carolyn Bowers and Clarksville Area Chamber of Commerce Executive Director Melinda Shepard, sent public comments on behalf of Clarksville-Montgomery County describing the significant impact a troop reduction could have on the community. «Read the rest of this article»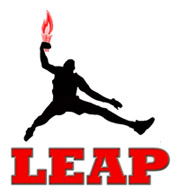 Clarksville, TN – L.E.A.P. organization is planning their next youth excursion to see the bright lights and big city of New York. The purpose of this trip is to provide entertainment combined with education and exposure to places and events for participating L.E.A.P. youth.
It will be a whirlwind trip scheduled from July 8th, 2015 to July 12th, 2015.
L.E.A.P, which stands for Leadership, Enlightenment, Academic Achievement, and Perseverance, also teaches its members about Outreach, Responsibility, and Growth.
«Read the rest of this article»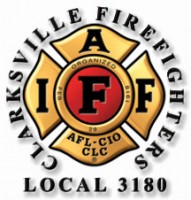 Clarksville, TN – Clarksville Firefighters Local #3180 and Servpro of Montgomery County teamed together to make a donation to the Clarksville-Montgomery County School System's Teachers Warehouse. The donation of a pallet of copy paper fills a constant need for area teachers.
"Through our contacts with Mrs. Candy Johnson we learned a lot about the Teachers Warehouse. We come to find out that one of the things that they're always in need of, and they're really hurting for is copy paper," said David Kirkland, President of Clarksville Firefighters Local #3180. "I guess it's just because of the fact that the classrooms have become much more automated; and there a lot more stuff that has to be run off, and copied."
«Read the rest of this article»

Clarksville, TN – Barksdale Elementary School is kicking off the school year right with the help of Partner in Education, First Advantage Bank. New Apple iPads and an Apple charging station have been donated to the school.
«Read the rest of this article»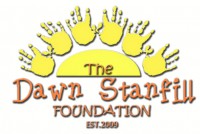 Clarksville, TN – Help a great cause while having a great time! Enjoy a night of dinner, dancing and more at the 6th Annual Dancing til Dawn! Dancing til Dawn will be held from 8:00pm until midnight on Saturday, August 23rd at The Franklin Room at F&M Bank. Proceeds will benefit The Dawn Stanfill Foundation.
As part of the evening's Wizard of Oz themed festivities, guests will be transported to the wonderful land of Oz! Guests can expect fun times, with dancing and a photo booth courtesy of We Bring the Party Events, as well as a silent auction featuring a wide variety of items.
«Read the rest of this article»

Clarksville, TN – It is that time of year again when children return to school.
Clarksville Montgomery County School System (CMCSS) classes start on Wednesday, August 6th, 2014 with half a day classes. The first full day is Friday, August 8th, 2014.
The Clarksville Police Department wants to remind everyone of the following rules of the road and information to ensure that we have a safe 2014-2015 school year.
«Read the rest of this article»