Topic: Clarksville Montgomery County School System
Blanchfield Army Community Hospital Medical Homes offer extended hours/Saturday appointments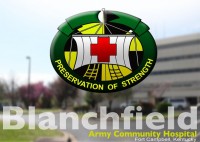 Fort Campbell, KY – Blanchfield Army Community Hospital patient-centered medical home teams are conducting school and sports physicals now for BACH-enrolled TRICARE Prime beneficiaries. Medical homes including Byrd Family, Air Assault Family, Young Eagle and Screaming Eagle Medical Homes are offering regular scheduled appointments daily Monday through Friday for school and sports physicals.
In addition, BACH's patient-centered medical homes are offering several extended clinic hours and Saturday appointments throughout the summer months.
«Read the rest of this article»
Montgomery County Sheriff's Office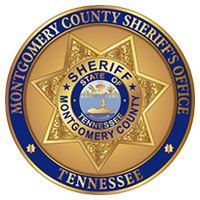 Clarksville, TN – The Montgomery County Sheriff's Office is proud to announce the third and fourth graduating classes from the Inmate High School Equivalency (HSE) Program.
Jakaree Bell, Tony Bristol, Javian Hawkins, Kristopher Martin, Andrew Roper, Jesse Taylor, Bobby Witchet, and Angelica Rittenberry received their high school equivalency diplomas in a ceremony held at the jail chapel.
The graduation commencement was attended by family, deputies, jail administration, and Montgomery County Sheriff John Fuson.
«Read the rest of this article»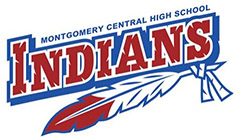 Clarksville, TN – Montgomery Central High School recently held its Class of 2018 Commencement Exercises at APSU's Dunn Center.
After the traditional processional, followed by the presentation of colors and the national anthem, Senior Class President Kymberlee McFaul stepped up to the podium to welcome everyone to Graduation 2018.
The senior choir performed, then MCHS Principal Christy Houston was up next to introduce faculty, special guests, and the ceremony's featured speakers, Valedictorian Jerrianna Thompson, and Salutatorian Alexis Lancaster.
«Read the rest of this article»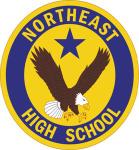 Clarksville, TN – The Northeast High School Class of 2018 graduated 308 seniors at a commencement ceremony inside APSU's Dunn Center on Saturday, May 26th.
Students wearing blue and gold entered in a traditional processional as Pomp and Circumstance played. Thousands of friends and family members filled the first two levels of the auditorium.
Members of JROTC marched to the stage for the presentation of colors, then Christina Webb sang the national anthem.
«Read the rest of this article»

Clarksville, TN – Middle College at Austin Peay State University gathered recently for its 10th commencement ceremony, as faculty, friends and family watched 62 students receive their diplomas in APSU's Dunn Center.
Melissa Champion-Emerson, Middle College APSU Principal, took a few minutes to proudly speak of her graduating seniors.
«Read the rest of this article»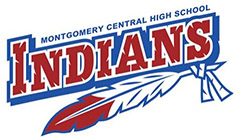 Cunningham, TN – Montgomery Central High School held its 2018 Prom at the Wilma Rudolph Event Center, with about 300 students enjoying this year's theme, "Under the Stars".
Ruth Nunn is the Junior Class Advisor at Montgomery Central High School, she has been instrumental in the school's proms for 24 of her 25 years there.
"MCHS is unique," Nunn said "We are the only school in the county whose junior class presents prom to the senior class as a gift. This has been a tradition here at MCHS, I guess, since the school's earliest proms."
«Read the rest of this article»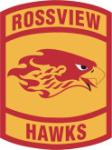 Clarksville, TN – Rossview High School's Class of 2018 held its prom at Valor Hall in Oak Grove, Kentucky this year, with a colorful theme, and almost 500 enthusiastic prom-goers expected to attend.
Nora Murphy is the official Class Sponsor of the 2018 student council class at Rossview High School. She took a few minutes to talk about the evening.
Murphy says she works with a student council group of about 15 students who organize events throughout the year. The money they raise is used to fund the facility, entertainment, food, and decorations for prom.
«Read the rest of this article»
Montgomery County, TN – The Clarksville Montgomery County School System announces that Ptosha M. Maclin has been selected principal of Moore Magnet Elementary School beginning the 2018-19 school year.
She replaces Kim Smith who will be joining the administrative staff at Carmel Elementary School as assistant principal.
«Read the rest of this article»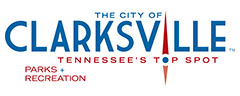 Clarksville, TN – Clarksville's 40th Annual Queen City Road Race saw runners and walkers of all ages take to the streets of Downtown Clarksville in spite of relentless heavy rain that lasted throughout Saturday morning.
Clarksville Parks and Recreation's Tina Boysha was once again at the helm of the popular event.
«Read the rest of this article»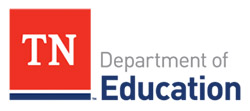 Nashville, TN – Tennessee Department of Education Commissioner Candice McQueen announced today that Clarksville-Montgomery County School System's Moore Magnet Elementary School and fourteen other schools have received the Tennessee STEM School Designation, the first in the state to receive this award.
«Read the rest of this article»