Topic: Clarksville Montgomery County School System
Medical Homes offer Saturday appointments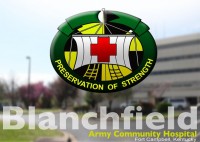 Fort Campbell, KY – Blanchfield Army Community Hospital (BACH) patient-centered medical home teams are conducting school and sports physicals now for BACH-enrolled TRICARE Prime beneficiaries' during regular medical home hours Monday through Friday.
In addition, BACH's patient-centered medical homes are offering several Saturday appointment dates.
«Read the rest of this article»

Clarksville, TN – On Tuesday, June 28th, 2016 the Goodwill Career Solutions Center at 1937 Madison Street will host a job fair for Randstad from 11:00am until 2:00pm.
Randstad seeks to fill 60+ full time assembly line positions for Electrolux in Springfield, TN. Starting pay rate is $11.00 per hour. Benefits: medical, dental, life and disability. For more information, call 931.436.2133.
«Read the rest of this article»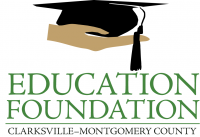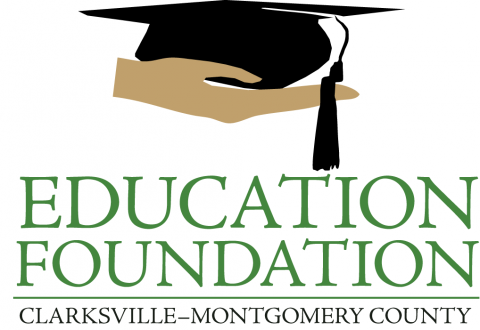 Clarksville, TN – Abby Binkley has been named Executive Director of the Clarksville-Montgomery County Education Foundation.
Binkley, who earned her B.S. in K-12 health and physical education from Kennesaw State University and her master's of education degree in administration and supervision from Bethel University, has one year of school administrative experience and nine years of teaching experience in Clarksville-Montgomery County School System.
«Read the rest of this article»
Economic Development Council Taps Michelle Dickerson to Lead Marketing & Communications Efforts

Clarksville, TN – The Clarksville-Montgomery County Economic Development Council (EDC) announces the hiring of Michelle Dickerson as Marketing and Communications Director.
In this role, she will manage the marketing, public relations, advertising and communications efforts of the Economic Development Council and its member entites, the Industrial Development Board, Chamber of Commerce and Convention & Visitors Bureau.
«Read the rest of this article»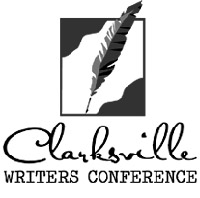 Clarksville, TN – From comic book contributors to best-selling romance writers to illustrators and more, the writers at this year's Clarksville Writers' Conference, sponsored by the Clarksville-Montgomery County Arts and Heritage Development Council, was again not only informative but full of essential hints that lead would-be-writers to success.
A heavy emphasis on self-publication was a new feature for conference goers. Many of the authors were either Clarksville or Middle Tennessee natives, including the keynote speaker Jim Squires or Crockett White, a Nashville native and author of West End among several other books.
«Read the rest of this article»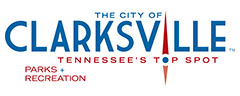 Clarksville, TN – The 38th Annual Queen City Road Race, scheduled for Saturday, May 7th, is quickly approaching and there is still time to register!
Registration can be completed in person or online. Online registration can be completed at www.cityofclarksville.com/qcrr and is available until noon on Friday, May 6th.
«Read the rest of this article»

Clarksville, TN – If you grew up in Clarksville and studied Latin, chances are you know Kaye or Grady Warren. The couple taught Latin in the Clarksville-Montgomery County School System for more than 40 years, and in that time they became one of the area's biggest advocates for Classical Studies.
Just last summer, one of their former students—Austin Peay State University freshman Alexander Kee—earned first place in Advanced Latin Grammar at the National Junior Classical League convention in San Antonio, Texas.
«Read the rest of this article»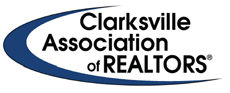 Clarksville, TN – The Clarksville Association of Realtors (CAR) will have a "Food Fight" On May 3rd, which kicks off its 9th annual F.U.E.L Fundraiser.
For the "Food Fight," Miss Lucille's Café and Texas Roadhouse will be donating 10% of these proceeds to F.U.E.L., a food subsidization program designed to feed Clarksville-Montgomery County school children through the weekend.
«Read the rest of this article»
Tennessee State Representative Joe Pitts
"Tyler Head" bill passes the House and is also headed to the Governor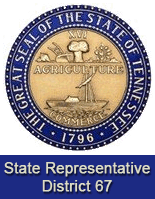 Nashville, TN – Several bills sponsored by State Representative Joe Pitts (D-Clarksville) moved along in committees last week. This is a general update on the bills and events on the Hill from this week.
House Bill 2616/Senate Bill 2635 The #SayDyslexia bill has now passed both the Senate and the House and is headed to the Governor for his signature. The bill will address early screening and intervention for the students with attributes of dyslexia.
«Read the rest of this article»

Montgomery County, TN – The Clarksville Montgomery School System is offering another opportunity for parents to apply for the CMCSS Pre-Kindergarten in May.
To be eligible, children must be 4 years old before or on August 15th, 2016 and reside in Montgomery County.
«Read the rest of this article»