Topic: Clarksville-Montgomery County
Written by Sgt. Sharifa Newton
40th Public Affairs Detachment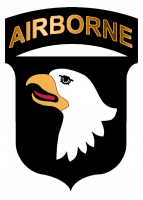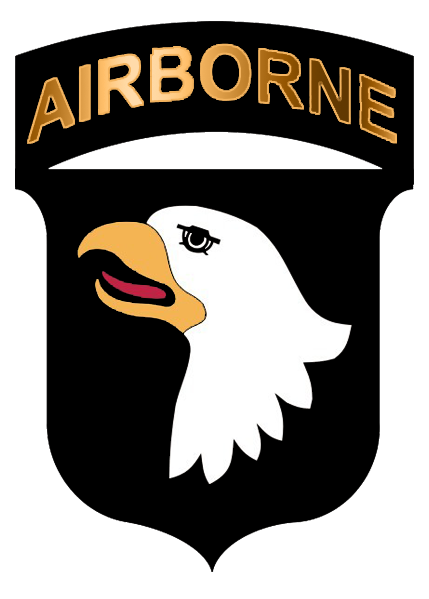 Fort Campbell, KY – Staff Sergeant Cody Mackall, Fort Campbell's Better Opportunities for Single Soldiers president, loves volunteering and giving back.
Mackall has been volunteering in one form or another all of his life and brought that volunteer spirit with him into the Army.
"Helping others makes me feel like I am doing right to the world, and who knows, maybe my one little thing that I did could mean the world to someone," he said.
Since 2012, Mackall has logged more than 4,000 hours of volunteer service between BOSS, Salvation Army, Boy Scouts and working with Special Olympics.
"Volunteering is something that I do not like to be rewarded for doing because to me it just feels right," he said
«Read the rest of this article»
Clarksville Regional Airport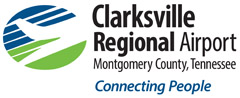 Clarksville, TN – Clarksville Regional Airport's primary runway (17/35) is closed until further notice to complete an extensive $12.9 million reconstruction project.
The project will rebuild and upgrade the primary runway and its markings, lighting and signage, as well as increase existing taxiway clearances. The upgrades will bring the airfield into full compliance with Federal Aviation Administration (FAA) standards.
«Read the rest of this article»
Clarksville-Montgomery County annual Memorial Day Ceremony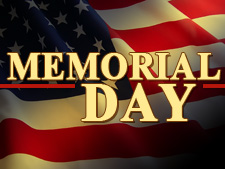 Clarksville, TN – Clarksville-Montgomery County hosted its annual Memorial Day Ceremony at William O. Beach Civic Hall, Monday, with Guest Speaker Major (Ret,) Bill Summers, U.S. Air Force.
Hundreds of people filled the room to honor America's fallen soldiers, both known and unknown, as local leaders took turns at the podium sharing their thoughts on the meaning of the heroic sacrifice so many have made for this country, and the impact that sacrifice has had on us all.
«Read the rest of this article»
Pat Head Summitt Statue, life-story display will be unveiled at Freedom Point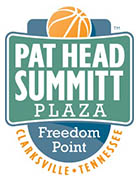 Clarksville, TN – Clarksville civic volunteers will achieve their goal of honoring Pat Head Summitt, hometown hero and legendary University of Tennessee women's basketball coach, with the dedication of the Pat Head Summitt Legacy Plaza at Freedom Point next month.
A bronze statue of Coach Summitt and an interpretative display of her life story will be dedicated at 3:00pm Friday, June 15th, 2018 in Clarksville's Liberty Park. The public is invited to the event, which will include introductions of sculptor Brett Grill, members of Pat Head Summitt's family, dignitaries and committee members, followed by a keynote speech and unveiling of the statue.
«Read the rest of this article»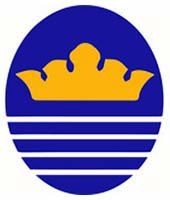 Clarksville, TN – Junior Auxiliary is a nonprofit women's group that focuses on making a lasting difference in Clarksville-Montgomery County by meeting the needs of children. Junior Auxiliary members administer hands-on projects that embody the organization's slogan, "Care Today – Character Tomorrow."
Women interested in membership are invited to attend an Open House on Saturday, May 19th, 2018 from 2:00pm until 4:00pm at Bethel Cumberland Presbyterian Church (3375 Sango Road) in Clarksville. During the Open House, attendees can learn more about Junior Auxiliary's mission and projects, as well as meet current members.
«Read the rest of this article»
Clarksville's First Thursday Art Walk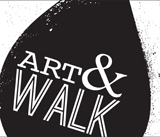 Clarksville, TN – Produced by The Downtown Clarksville Association, First Thursday Art Walk is a free, self-guided tour spanning a 5-block radius that combines visual art, live music, engaging events and more in the heart of Downtown Clarksville.
With 10+ venues, bars and businesses participating each month, the First Thursday Art Walk in Clarksville is the ultimate opportunity to savor and support local creative talent.
«Read the rest of this article»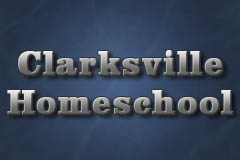 Clarksville, TN – Most of us are aware that homeschooling has grown in popularity in recent years, but many would be surprised to know that more than 100 students from Clarksville-Montgomery County attended this year's Clarksville Homeschool Co-op Prom.
Becky Bittner is one of the volunteers that help to organize the annual event.
"All these students are from homeschool families," Bittner said. "This prom is put on each year by CHC, and everyone here is a volunteer. The parents are the ones who make this happen. I've been directing the event for the past couple of years, and we have a great team of parents that just want to see their kids have a great time at prom."
«Read the rest of this article»

Clarksville, TN – The Austin Peay State University Department of Art + Design and the APSU Center of Excellence for the Creative Arts celebrate this year's Acuff Chair of Excellence, Sonya Clark, with an exhibition of work created by students in the course, Measuring Histories.
The exhibition will be in The New Gallery for a one-day only event, opening on May 2nd, 2018 from 9:00am–5:00pm. The exhibit will reopen with a free public reception from 7:00pm-9:00pm, where Sonya Clark and student artists will be present.
«Read the rest of this article»

Clarksville, TN – Valerie Hunter-Kelly, co-owner of Keller Williams Realty-Clarksville and a nationally recognized real estate professional, will deliver the keynote address at Austin Peay State University's Spring Commencement on May 4th, 2018 in the APSU Dunn Center.
Hunter-Kelly has more than 25 years of experience in the real estate industry, and she is the listing specialist for The Air Assault Team at Keller Williams.
«Read the rest of this article»
Clarksville, TN – Clarksville Academy students will present two free public viewings of a new play about the history of Clarksville. "The Montgomery County Chronicles: A Tribute to History, Community, and Leadership" is a new stage play, created by Shana Thornton, local author and publisher, that is scheduled to debut at The Roxy Regional Theatre for two performances.
«Read the rest of this article»