Topic: Clarksville-Montgomery County

Clarksville, TN – The coveted Acuff Circle of Excellence Ovation Awards in the arts will be presented March 5th, 2017, but nominations already are being sought.
The Circle, a non-profit organization affiliated with the Austin Peay State University Foundation, is a patron society of the Center of Excellence for the Creative Arts. The awards have been presented since 1996.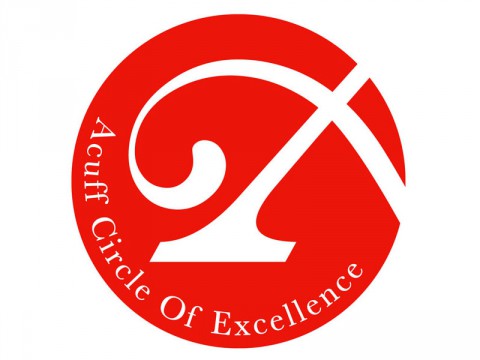 «Read the rest of this article»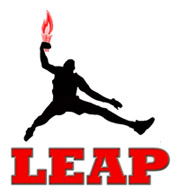 Clarksville, TN – Convergys Corporation, a customer care, sales and technical support organization participated in Leap Youth Organizations Career Readiness Mock Interview Night, on Monday, October 24th, as a part of the comprehensive, hands-on group learning experience touted to build youth and young adults' ability to prepare for work in Clarksville, Montgomery County Convergys representatives, Sharon Kirby, Shanta Curry, and Daniella Stufflebean interviewed eight youth providing accolades for those who were able to make great first impressions.
Speak with confidence and answer specific career questions. She/he proudly states that their company leads the ways in encouraging youth to become prepared to enter the world of work by collaborating with Leap Organization.
«Read the rest of this article»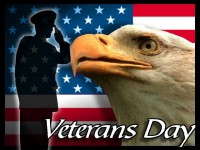 Clarksville, TN – Clarksville-Montgomery County gathered together in front of the Montgomery County Historic Courthouse this past Saturday, November 5th to honor our veterans, as well as those who are still serving their country.
The day started off at 9:00am with a Veterans Day Ceremony. Veterans Service Organization director Frank Mir gave the opening remarks followed by the 101st Airborne Division Honor Guard Posting the Colors.
«Read the rest of this article»
Event Brings 1,112; Generates $131,772 in Visitor Spending

Clarksville, TN – More than 1,100 athletes, coaches, and spectators visited Clarksville on Saturday, October 8th for the Class A and AA Boys and Girls Cross Country State Championships.
Packing tents, coolers and plenty of water, family members cheered runners along the two-mile course at the Hilldale Baptist Church Family Life Center.
«Read the rest of this article»
Clarksville, TN – Clarksville Mayor Kim McMillan was elected co-vice chair of the Middle Tennessee Mayors Caucus as the regional partnership of mayors and county executives met this week to choose officers and endorse state action on transportation funding.
The caucus also elected Williamson County Mayor Rogers Anderson as its new chairman and Metro Nashville Mayor Megan Barry as a co-vice chair.  Anderson steps into the position held by Franklin Mayor Ken Moore for the past three years.
«Read the rest of this article»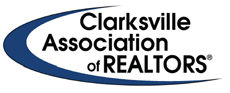 Clarksville, TN – The Clarksville Association of Realtors (CAR) will host a Candidate Debate on October 4th. The debate will feature candidates from the US House of Representatives for District 67, and Clarksville City Council (Wards 3, 4, 5, and 9).
The 2016 Clarksville/Montgomery County Candidate Debate, which will be held at the CAR office at 115 Center Point Drive, will be the second political debate hosted by CAR's Governmental Affairs Committee this year.
«Read the rest of this article»

Clarksville, TN – On Sunday, October 16th, 2016 between the hours of 1:00pm and 4:30pm, the Humane Society of Clarksville-Montgomery County will hold Clarksville's 4th Annual Pit Bull Awareness Day in the parking lot of The Pet Food Center located at 2243 Lowes Drive, Clarksville, TN.
This event is held to bring awareness about the misconception of Bully Breeds.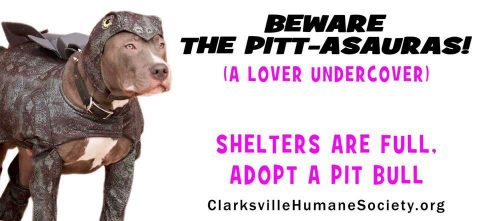 «Read the rest of this article»

Clarksville, TN –  More than 80 delegates will adorn Clarksville for the 2017 Miss Tennessee USA and Miss Tennessee Teen USA Pageant on October 7th-8th, 2016 at the Austin Peay State University Music and Mass Communications Building.
Organized and produced by Greenwood Productions, the upcoming pageant marks Clarksville's 18th year to host the event.
«Read the rest of this article»

Clarksville, TN – With a little luck and a lot of community support, local tourism officials are hoping Clarksville will host the Tennessee Secondary Schools Athletic Association (TSSAA) state football championships beginning in 2017.
Visit Clarksville and Austin Peay State University athletic department officials hosted a site visit for seven TSSAA staff earlier in September to show just what Clarksville has to offer.
«Read the rest of this article»

Clarksville, TN – Estimates released yesterday from the U.S. Census Bureau's American Community Survey show Clarksville's population at 149,120. Just shy of the 150,000 mark, this growth reflects an 11.6% increase over the past five years.
In the same report, Montgomery County population is growing quickly toward a population of 200,000, with a 2015 estimate of 193,479, which is also up 11.6% from 2010. The number of households in the county increased to 70,494, up 7.7% over 2014.
«Read the rest of this article»