Topic: Clarksville-Montgomery County

Clarksville, TN – Visit Clarksville welcomed two major events this weekend that, combined, pumped over $3.2 million into the local economy.
The Tennessee Middle School Athletic Association (TMSAA) Track & Field State Championships brought some 2,520 visitors, including 600 athletes, who competed at Austin Peay State University's Fortera Stadium for top medals in discus throw, high jump, long jump, shot put along with multiple track events.
«Read the rest of this article»
2017-18 Chairman Announced

Clarksville, TN – The Clarksville Area Chamber of Commerce celebrated its 2016-17 year last evening with a dinner and gala at the Wilma Rudolph Event Center. After recognizing winners of several business awards, the Chamber also announced its 2017-18 Board of Directors Chairman.
Chamber Chairman Sidney Johnson and Membership Chairman Alicia Edwards presented the following awards during the evening.
«Read the rest of this article»
Written by Joe Pitts
Tennessee State Representative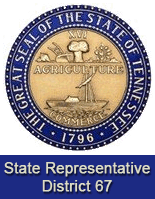 Nashville, TN – The IMPROVE Act, Tennessee Governor Bill Haslam's proposal to fund critical infrastructure projects and offer local government the option to fund transportation needs passed the House of Representatives on Wednesday.
The more than six hour debate saw House members carefully and thoroughly consider dozens of amendments and counter proposals to the IMPROVE Act. At the end of the debate, the bill cleared the House by a narrow margin.
"I have been out front and very public about my disappointment in our State government's neglect, in recent years, to address our over-burdened roads, highways and dangerous bridges with a responsible funding plan."
«Read the rest of this article»

Clarksville, TN – Shiloh Industries is gearing up for new product production in Clarksville-Montgomery County's Corporate Business Park with the first new die cast machine expected to be installed this week.
The company's soon-to-be local plant manager, Gerald Craycraft, met with the Industrial Development Board this week to announce new improvements and new product lines to Shiloh's original plans since purchasing Contech in August 2013.
«Read the rest of this article»

Clarksville, TN – The Clarksville-Montgomery County Economic Development Council (EDC) launched a new online resource at www.clarksvillepartnershipdata.com
The site is also available from the Demographics tabs within the www.clarksvillepartnership.com websites.
«Read the rest of this article»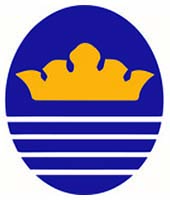 Clarksville, TN – Junior Auxiliary of Clarksville will host the 6th annual Cheers for Charity wine tasting from 6:00pm until 10:00pm, Saturday, April 29th, at Sango Event Center.
Cheers for Charity is a blind tasting where teams of two are invited to bring three bottles of the same wine. Upon check-in, two bottles are bagged and numbered for tasting, while the third is set aside to be awarded as part of the Grand Prize. At the end of the evening, the winners of Best Taste will be announced and receive the Grand Prize.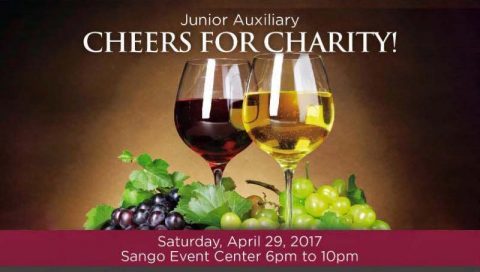 «Read the rest of this article»

Clarksville, TN – The Clarksville Police Department reports that the local 911 in Clarksville-Montgomery County was notified by the National 911 Operations Center that a server is down in Montgomery County.
This may affect the ability of some phone carriers to utilize the 911 emergency number service.
«Read the rest of this article»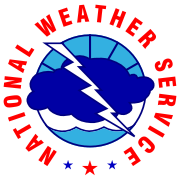 Nashville, TN – The National Weather Service says there is an enhanced risk of severe thunderstorms for Clarksville-Montgomery County and Middle Tennessee on Wednesday, April 5th.
Storms are expected to develop during the afternoon and evening hours. Although severe storms will be possible west of I-65, the highest chances of severe weather appear to be east of I-65.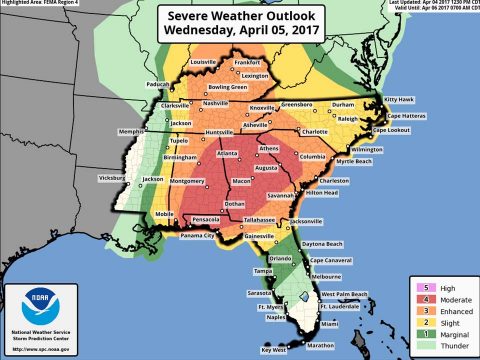 «Read the rest of this article»

Clarksville, TN – U.S. Census Bureau estimates released last week show Montgomery County's population at 195,734 as of July 1st, 2016. The increase from July 1st, 2015 to July 1st, 2016 means the county gained 2,440 new residents, or almost seven persons per day.
Since 2010, Montgomery County's growth rate of 13.6%, or 23,372 new residents, is among the top counties in the state. Population estimates for the city of Clarksville have not yet been released.
«Read the rest of this article»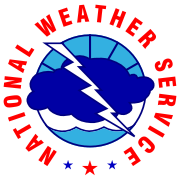 Nashville, TN – The National Weather Service (NWS) in Nashville reports hazardous weather expected for Clarksville-Montgomery County and parts of Middle Tennessee this afternoon and into tonight.
There is a enhanced risk (level 3 out of 5) of severe thunderstorms this afternoon and evening across all of Middle Tennessee. These severe storms will likely contain large hail, damaging winds, and possibly isolated tornadoes.
The highest risk for severe storms will be west of I-65, with a decreasing threat as you move further east of I-65.
«Read the rest of this article»