Topic: Clarksville-Montgomery County
Event Brings 1,112; Generates $131,772 in Visitor Spending

Clarksville, TN – More than 1,100 athletes, coaches, and spectators visited Clarksville on Saturday, October 8th for the Class A and AA Boys and Girls Cross Country State Championships.
Packing tents, coolers and plenty of water, family members cheered runners along the two-mile course at the Hilldale Baptist Church Family Life Center.
«Read the rest of this article»
Clarksville, TN – Clarksville Mayor Kim McMillan was elected co-vice chair of the Middle Tennessee Mayors Caucus as the regional partnership of mayors and county executives met this week to choose officers and endorse state action on transportation funding.
The caucus also elected Williamson County Mayor Rogers Anderson as its new chairman and Metro Nashville Mayor Megan Barry as a co-vice chair.  Anderson steps into the position held by Franklin Mayor Ken Moore for the past three years.
«Read the rest of this article»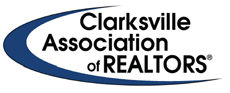 Clarksville, TN – The Clarksville Association of Realtors (CAR) will host a Candidate Debate on October 4th. The debate will feature candidates from the US House of Representatives for District 67, and Clarksville City Council (Wards 3, 4, 5, and 9).
The 2016 Clarksville/Montgomery County Candidate Debate, which will be held at the CAR office at 115 Center Point Drive, will be the second political debate hosted by CAR's Governmental Affairs Committee this year.
«Read the rest of this article»

Clarksville, TN – On Sunday, October 16th, 2016 between the hours of 1:00pm and 4:30pm, the Humane Society of Clarksville-Montgomery County will hold Clarksville's 4th Annual Pit Bull Awareness Day in the parking lot of The Pet Food Center located at 2243 Lowes Drive, Clarksville, TN.
This event is held to bring awareness about the misconception of Bully Breeds.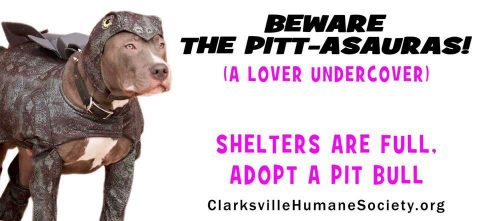 «Read the rest of this article»

Clarksville, TN –  More than 80 delegates will adorn Clarksville for the 2017 Miss Tennessee USA and Miss Tennessee Teen USA Pageant on October 7th-8th, 2016 at the Austin Peay State University Music and Mass Communications Building.
Organized and produced by Greenwood Productions, the upcoming pageant marks Clarksville's 18th year to host the event.
«Read the rest of this article»

Clarksville, TN – With a little luck and a lot of community support, local tourism officials are hoping Clarksville will host the Tennessee Secondary Schools Athletic Association (TSSAA) state football championships beginning in 2017.
Visit Clarksville and Austin Peay State University athletic department officials hosted a site visit for seven TSSAA staff earlier in September to show just what Clarksville has to offer.
«Read the rest of this article»

Clarksville, TN – Estimates released yesterday from the U.S. Census Bureau's American Community Survey show Clarksville's population at 149,120. Just shy of the 150,000 mark, this growth reflects an 11.6% increase over the past five years.
In the same report, Montgomery County population is growing quickly toward a population of 200,000, with a 2015 estimate of 193,479, which is also up 11.6% from 2010. The number of households in the county increased to 70,494, up 7.7% over 2014.
«Read the rest of this article»
September is National Hunger Action Month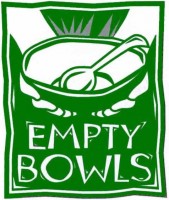 Clarksville, TN – In America we tend to think of hunger as a minimal problem. But, it is estimated one in six Americans – and one in five children in the U.S. – are dealing with a very real hunger problem. Nearly 15 percent of Americans live in food insecure households, where a lack of money and/or resources means there isn't consistent access to quality food and nutrition.
September is National Hunger Action Month; nationwide people are asked to take action to fight hunger in their communities. Hunger Action Month offers an opportunity to share your time, talent and resources to impact your local food pantries and soup kitchens to help feed Clarksville-Montgomery County Residents who struggle every day.
«Read the rest of this article»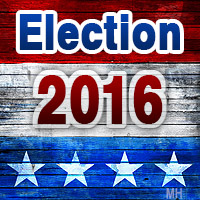 Clarksville, TN – Join fellow Democratic Party Members and Progressives from Clarksville Montgomery County and the Coffee Party of Clarksville, TN as we come together to discuss the upcoming election and to meet some of the Democratic Party Candidates who are running for office.
This event will take place on August 29th, 2016, at Up In Smoke Cigars Inc. 109 Hatcher Lane Clarksville, TN from 6:30pm until 9:30pm.
Come out and let's get fired up for the upcoming election.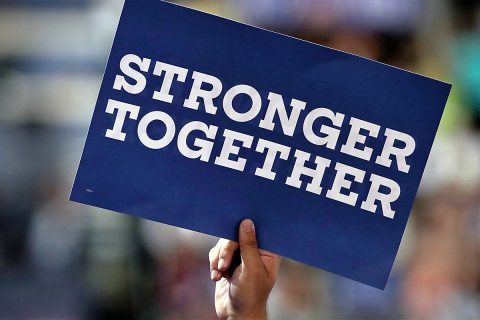 «Read the rest of this article»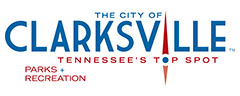 Clarksville, TN – The weekly Clarksville Parks and Recreation Department Recreation Report provides Clarksvillians with a glimpse at the activities and events that are available from the Parks and Recreation Department for them to enjoy together as a family.
This weeks highlights include: Riverfest Activities, Clarksville Sportsfest, Clarksville Downtown Market running for National Award, Youth Adaptive Soccer League and the Farm-To-Market Dinner.
«Read the rest of this article»