Topic: Clarksville Online
Nashville, TN - Hello to the readers of Clarksville Online! My name is Sandee Gertz and I'm a writer, poet, and distracted observer of everything by the side of the road. And in my new Music City home in the middle of Downtown Nashville, I've found there is plenty to excite, inspire, shock, and plain old fascinate here in the most urban place I've ever lived.
The diversity of the music, culture, art (and street life) is endless.
«Read the rest of this article»
Clarksville, TN - Clarksville native Ben Reed has written his first book, "Starting Small: The Ultimate Small Group Blueprint," designed to help church leaders build and maintain a vibrant and exciting bible study experience, and worship experience, to help people of all ages grow spiritually, and enjoy life to it's fullest through the word of God.
Reed is a small groups pastor at Long Hollow Baptist Church in Hendersonville Tennessee, having spent several years as a pastor at Grace Community Church in Clarksvlle, TN.
Reed graduated from the Southern Baptist Theological Seminary and his focus was in Theology and Biblical Counseling, but his passion lies in helping people apply the word of God to their lives, right in the middle of life's biggest questions and heartaches.
In an interview with Clarksville Online, Ben explains his motivation for writing the book. «Read the rest of this article»

Clarksville, TN – The City of Clarksville kicked off Christmas on the Cumberland, a Holiday Tradition unique to Clarksville-Montgomery County.  The display lights up McGregor Park in historic Downtown Clarksville, and features over one million lights. New  for this year includes trees wrapped in brilliant blue lights for an eye catching sight.
Christmas on the Cumberland will be open nightly from 5:00pm-10:00pm, Sunday through Thursday and 5:00pm-11:00pm, Fridays and Saturdays through January 4th, 2014. Admission to the event is free.
«Read the rest of this article»
Clarksville, TN – Writer, artist and activist Deborah "Debbie" Ann Boen, 58, passed away peacefully in her La Crosse home on Friday, September 6th, 2013.  A memorial service is being planned in Clarksville, TN, after the Wisconsin services are complete.
Using alternative medicines rather than conventional medicine, she kept metastatic melanoma at bay for over 19 years. She called the cancer a miracle because she woke up to life and emotions, living her life to the fullest rather than being a "patient." «Read the rest of this article»
Clarksville, TN - The chairman of the Regional Airport Authority Board, Sammy Stuard, says he supports embattled airport director John Patterson and says he has done a "great job" during his time at Outlaw Field.  Stuard also says the Authority will take action if and when it's warranted.
In an exclusive interview with Clarksville Online, Stuard said that while he hasn't had a chance to speak to the entire board,  he believes they support John Patterson, and will "let the process play out" before making any decisions about his employment.
«Read the rest of this article»

Clarksville, TN – Austin Peay State University is one of the best universities in the country, located right in the heart of our great city. We're proud to show our "Peay Pride" with more coverage of APSU sports than any other media outlet around, and beginning Monday, August 5th, we're proud to present, "Instant Peay Play."
«Read the rest of this article»
Clarksville, TN – When Emmett Shaffer boarded Southwest Airlines flight #345, bound for New York, it was just another business trip.  Shaffer was headed to New York for the week to work with some new clients on behalf of his employer, J&J Worldwide Services.
Little did he know, that on this flight, he was in danger.  He could have been killed.
We never think about that.
«Read the rest of this article»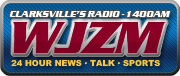 Clarksville, TN – WJZM, along with Clarksville Online and the Clarksville Sports Network  will be giving away free Nashville Sounds Tickets.
Tune in to 1400am WJZM's Good Morning Clarksville show from 6:00am until 9:00am Friday morning for your chance to win.
F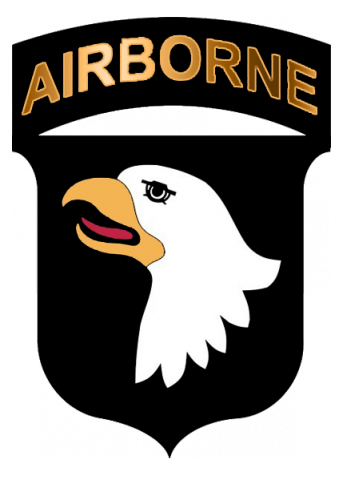 ort Campbell, KY – On Friday, Clarksville Online published the first of two pieces on a Thursday press conference with Brig. Gen. Mark Stammer, the acting commander of Fort Campbell, KY, while the 101st Airborne Division is deployed to Afghanistan about the Army's Upcoming Force Reduction and Reorganization Strategy, and it's effects on Fort Campbell.
The first article from the interview calmed community fears about the possibility of a mass loss of personnel at the Army post. In the second we will be discussing the level of importance assigned to Fort Campbell by the U.S. Army and the U.S. Department of Defense.
«Read the rest of this article»
Clarksville, TN - The 19th annual Austin Peay State University Governors Bass Tournament is this Saturday, May 11th.
This year's competition will be held at Kentucky Lake, with registration and boat launching from Paris Landing State Park in Buchanan Tennessee. Last season's tourney drew more than 250 boats.
«Read the rest of this article»