Topic: Clarksville Police Department

Clarksville, TN – The Emergency Operations Center closed at 3:00pm. Main road conditions have improved somewhat; many secondary streets are still treacherous.
There have been a five reported crashes in the city in the last eight hours and two crashes in the county for a total of seven.
There are no reported power outages. Requests for motorist assistance are still coming in, but at a reduced rate.
Clarksville, TN – Due to the inclement weather conditions, the City of Clarksville has received inquiries about the City Council Meeting scheduled for 7:00pm on Thursday, March 5th, 2015.
Under the provisions of the City's Charter and the City Code, all regularly scheduled Council meetings shall occur on the first Thursday of the month unless a specific ordinance is passed (which requires two separate readings) changing the meeting date or time; therefore, tonight's meeting cannot be cancelled or rescheduled.
«Read the rest of this article»

Clarksville, TN – Crashes remain very low today with only one reported in the city in the last six hours. Motorist assists, however, have skyrocketed this morning with fifteen calls to E911 already.
Officers estimate there have been at least twenty more self-initiated assists when officers rolled up on stuck motorists. Many people are also making requests for welfare checks on friends and relatives within the city, especially for the elderly and handicapped, and some were officer responses to 911 hangup calls.
«Read the rest of this article»

Clarksville, TN – A few more crashes trickled in during the night for a total of 56 reported traffic crashes from 5:00pm yesterday until 5:00am today. Thirty-seven of the crashes were inside the city limits and nineteen were on county roads. Precipitation remained almost all sleet until well after midnight.
Several crashes resulted in overturned vehicles, but the number of injury crashes has been low. Cars went off the road and had to be abandoned all over town.
«Read the rest of this article»
CTS Buses on Snow Routes
Clarksville, TN – City of Clarksville offices will be closed on Thursday, March 5th, 2015. Clarksville Mayor Kim McMillan is encouraging everyone, including City of Clarksville employees, to stay off the roads tomorrow.
Those employees who are needed to address emergency situations will remain on duty. «Read the rest of this article»

Clarksville, TN – Crashes continue throughout the city. From 4:00pm to 7:00pm there have been 29 reported crashes inside the city limits. Five of those crashes involved injury. There have also been numerous crashes outside the city in Montgomery County.
There have been eleven official calls for motorist assists in the city, but officers helped a number of other motorists without being dispatched when they rolled up on stuck vehicles. «Read the rest of this article»
Clarksville, TN – A Middle Tennessee Endangered Child Alert has been issued by the National Center for Missing and Exploited Children (NCMEC) for the Clarksville Police Department for 9 year old Christopher King-Ponce.
He was last seen wearing a blue, black and white coat, blue jeans, a hooded gray sweatshirt with red, blue and orange writing, and tan shoes with red shoe laces. Christopher also wears glasses.
«Read the rest of this article»

Clarksville, TN – On Thursday, February 26th, 2015 Agents of the Tennessee Alcohol Beverage Control in conjunction with Alcohol Beverage Control Agents of the Clarksville Police Department's Special Operations Unit conducted operations targeting the sale of alcohol to underage persons.
24 businesses were checked for compliance with 19 businesses being found in compliance, and 5 being cited for the sale of alcohol to underage persons. «Read the rest of this article»

Clarksville, TN – Clarksville Police Detective Dennis Honholt has been busy with the Counterfeit Money Investigation. He has arrested Howard Johnson, who is out on bond at this time. Also, he has active warrants on Laquinton Tillman, Dante Morrison and Tremond Lenor for multiple counts of Criminal Simulation.
Detective Honholt states that, though these men are tied to the majority of these cases, there are possibly more individuals involved that have not been identified yet. He continued to say that he has encountered counterfeit currency in ones, fives, tens, twenties, fifties and hundreds.
«Read the rest of this article»

Clarksville, TN – On Tuesday, February 24th, 2015 at 7:33pm, the Clarksville Police Department responded to an Obtaining By False Pretenses call at a Clarksville residence. The victim stated that at 8:30am he got a call from Micheal Anderson, who stated that he works for the "Mega Millions" and that he picked the victim's name from a phone log.
Mr. Anderson told the victim that he had won 1.8 Million dollars, an SLX 550 Mercedes Benz, a gas card, and $5,000 dollars cash each month for two years from the Mega Millions. The victim stated that his wife sent a Money Gram from Walmart for the amount of $535.00 dollars to a Paris, AR address.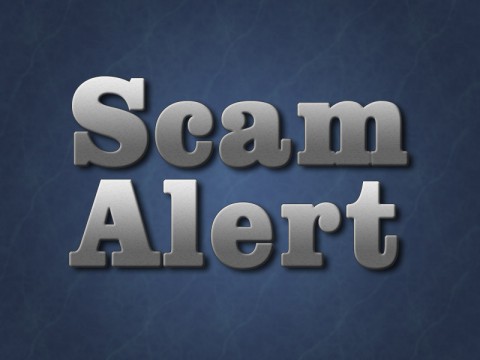 «Read the rest of this article»