Topic: Clarksville Police

Clarksville, TN – Summer arrived at our door early in Clarksville and we've seen temperatures in the mid to upper 90s. CPD has already had three heat related, preventable dog deaths in our community and haven't hit the hottest part of the summer yet.
In an effort to try and prevent further incidents of heat related deaths, the Clarksville Police Department, working in conjunction with Montgomery County Animal Care and Control, want to give pet owners some reminders/education about safeguarding your pets in hot weather.
«Read the rest of this article»

Clarksville, TN – Clarksville Mayor Kim McMillan and Clarksville Police Chief Al Ansley conducted a promotion ceremony Friday for three Clarksville Police Officers at CPD's Training Facility.
The room was filled with family, friends, coworkers and guests who gathered to congratulate these officers on their promotions.
«Read the rest of this article»

Clarksville, TN – On Saturday, June 10th, 2017 around 8:00pm, Clarksville Police received a call through a 911 complaint about a man at 670 North Riverside Drive, possibly intoxicated, who left four children alone in a vehicle.
When officers arrived, they saw Andre Higgins stumbling out of a business. He was having difficulty standing, very disoriented, and had bloodshot eyes.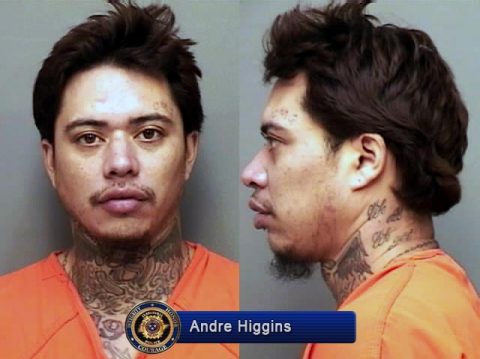 «Read the rest of this article»

Clarksville, TN – On Friday, June 8th, 2017 around 11:18pm, Clarksville Police officers responded to an alarm activation at The Tactical Edge located at 1925 Fort Campbell Boulevard.
When officers arrived on scene, they saw the front door glass was shattered and other damage to the door frame. There were display cases that had been broken into and firearms removed.
«Read the rest of this article»
Nationwide crackdown on boating under the influence during Operation Dry Water

Clarksville, TN – As the July 4th holiday approaches, law enforcement will be focusing on keeping boaters safe by cracking down on boating under the influence. The Clarksville Police Department will be conducting heightened awareness and enforcement of boating under the influence laws as part of the national Operation Dry Water campaign.
In partnership with the National Association of State Boating Law Administrators (NASBLA), the Clarksville Police Department is working to increase boater awareness of the hazards associated with boating under the influence, and decrease the number of accidents and deaths attributed to impaired boating and other unsafe boating practices.
«Read the rest of this article»

Clarksville, TN – The public and media's assistance were instrumental in helping Clarksville Police identify two men in a video breaking into a Madison Street business on May 27th, 2017 and taking property. The men were identified as Nicholas R. Jones and Matthew Hodges.
Additionally, on May 22nd, 2017, Nicholas Jones, Matthew B. Hodges along with another man, Robert Hodges (no relation) broke into a shed on Locust Drive and stole property.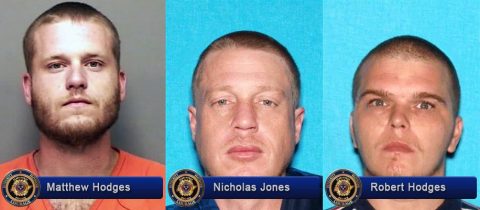 «Read the rest of this article»

Clarksville, TN – On Thursday, June 8th, 2017, around 2:30pm, Tyler Pettie, 25, of Clarksville was taken into custody by Clarksville Police and booked into the Montgomery County Jail after being indicted by the Montgomery County Grand Jury for Vehicular Homicide, Driving Under the Influence, and Speeding.
The charges stemmed from a crash which occurred on March 17th, 2017 around 5:16pm.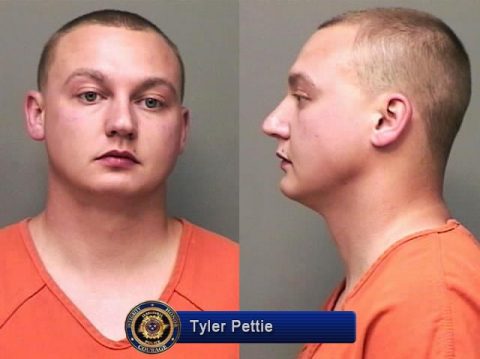 «Read the rest of this article»

Clarksville, TN – Clarksville Police have charged a man in the break-in of two different Walgreens on the same night within an hour of each other.
On Wednesday, June 7th, 2017, Clarksville Police Officers responded to separate alarm calls at two different Walgreens in a one hour time frame, between 2:15am – 3:15am. The first alarm was at the 1460 Fort Campbell Boulevard and the other was at 1751 Tiny Town Road.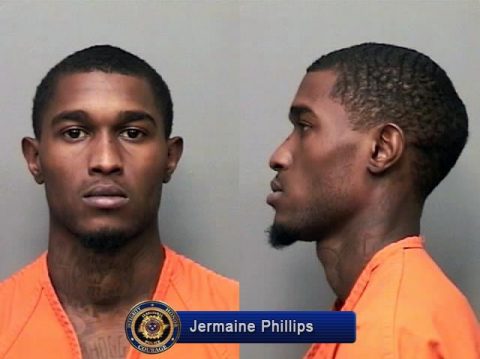 «Read the rest of this article»
Father says quick action saved his daughter's life
Clarksville, TN – Medical officials and family members are crediting the quick, decisive actions of trash hauler Ray Davidson and Clarksville first responders for helping to save a local woman who had collapsed on a neighborhood street.
Kelly Plummer, a 45-year-old North Clarksville woman, was walking her dogs Monday morning when she was stricken with respiratory failure and passed out, said her father, Tom Blanton.
«Read the rest of this article»

Clarksville, TN – On June 2nd, 2017, Michael Caudle, 45 of Clarksville was sentenced to 60 years to serve at 100 percent in state prison.
Michael Caudle has a lengthy criminal history to include drug sales. During an undercover operation, Agents of the Clarksville Police Special Operations Unit arrested Caudle while he was in possession of 3.64 grams of crack cocaine.
«Read the rest of this article»