Topic: Clarksville Tennessee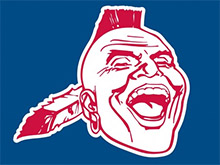 Clarksville, TN – As far back as I can remember, the Braves were fine. Nearly always good, occasionally great. Sure, there was that 2008 team that was underachieving and unfortunate and doesn't bear any measure of discussion. But from the time I started paying attention to baseball, I could nearly always count on Atlanta being involved in meaningful games in August and September.
So 2015 will be slightly different.
«Read the rest of this article»
Empty Bowls of Clarksville received $1,680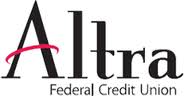 Clarksville, TN – Altra Federal Credit Union raised over $21,000 nationally with its Drive Away Hunger Campaign. "Hunger is a very real concern in the communities we serve," stated Cheryl Dutton, Vice President of Marketing for Altra Federal Credit Union. "Besides the financial contribution achieved by the campaign, Drive Away Hunger also generated awareness of the increasing need our communities face in feeding the hungry."
Altra donated $10.00 for every car, truck, and motorcycle loan financed through Altra from October 1st through November 30th.
«Read the rest of this article»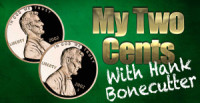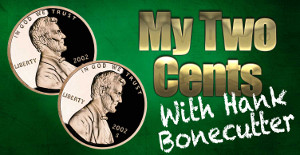 Clarksville, TN –  I was the victim of a random assault two weeks ago.
While walking to dinner in Nashville, I was confronted "face to face" by a homeless man.  He was EXTREMELY drunk.
So,instead of just walking past him, or sidestepping him, I decided to let my ego overload my good judgement.  I told him to "step off" and he punched me in the face.
«Read the rest of this article»

Clarksville, TN – On November 13th, 1814, a group of Tennessee Militia rendezvoused at Nashville to join Gen. Andrew Jackson in what has come to be called the Battle of New Orleans. They left Nashville on November 18th, 21st, and 23rd and marched to Clarksville, where they boarded flatboats for the long journey to New Orleans.
On November 15th, 2014, two hundred years later, Clarksvillians will again send Militia volunteers on a 40-fort keelboat replica down the Cumberland to re-enact that famous battle in New Orleans.
«Read the rest of this article»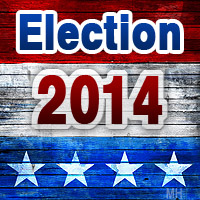 Clarksville, TN – Across Tennessee yesterday, the voters went to the polls to select their representatives for a variety of Federal, State, and Local offices. In Montgomery County voters cast ballots for the Tennessee Governor, U.S. Senator, a Congressman , three Tennessee House seats, the Clarksville City Mayor, and half of the city council seats. Voters also cast ballots on 4 seperate Amendments to the Tennessee Constitution, and a local referendum on allowing retail food stores to offer sell wine in Clarksville; all were approved. Voter turnout was exceptionally low with just 8.09% of the voters choosing to cast ballots in Montgomery county.
In a hard-fought race to become the next Mayor of the city of Clarksville, current Mayor Kim McMillan was reelected with 46.47% of the vote. Challengers Bill Summers and Jeff Burkart split 53.45% of the vote.
«Read the rest of this article»
Hankook Tire broke ground for the new Tennessee Plant as the first U.S.-based production facility, expected to be completed by 2016.


Clarksville, TN – Hankook Tire, the leading and one of the fastest growing tire companies in the world, held a groundbreaking ceremony today for its new United States plant based in Clarksville, Tennessee.
The Tennessee Plant is Hankook Tire's eighth global production base and the first U.S.-based facility. Tennessee Governor, Bill Haslam and various local and state officials as well as media representatives.
«Read the rest of this article»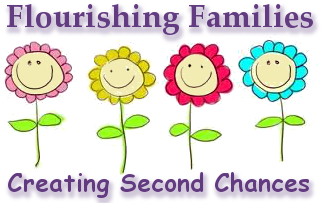 Clarksville, TN – This Campaign builds upon the upward trajectory of Flourishing Families decreasing the homelessness and unemployment in the Clarksville Community.
Flourishing Families is under the leadership of Breona Carter, now in her third year as Flourishing Families' President. During her tenure, Carter launched a bold new strategic plan and shelter master plan, increased its commitment to financial assistance, established a new core curriculum, made programmatic changes across the Second Chance Program, and increased its focus on decreasing the homeless rate in the community. «Read the rest of this article»


Clarksville, TN – The prevalence of hearing loss increases with every decade of age and is closely tied to several ailments, including diabetes and cardiovascular disease.
A 2008 study by the National Institutes of Health revealed that hearing loss is about twice as common in those with diabetes compared to those without, and a 2005 Harvard study found that hearing loss occurs about 54% more often in those with heart disease compared to the general population.
«Read the rest of this article»

Clarksville, TN – Senior outside hitter Jada Stotts recorded 22 kills, including four in the fifth set, as Austin Peay State University's volleyball team eked past UT Martin in five sets (28-26, 25-21, 22-25, 23-25, 15-11), in the Ohio Valley Conference opener for both teams, Friday night, at the Dunn Center.
«Read the rest of this article»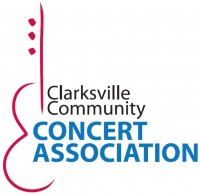 Clarksville, TN – In the opening act of their 2014-2015 season, the Clarksville Community Concert Association presented the world famous Parker Quartet along with Guest Clarinetist Charles Neidich in a concert held in  the George and Sharon Mabry Concert Hall at the Music and Mass Communication Building on Austin Peay State University.
The Parker Quartet features Daniel Chong and Ying Xue on Violin. Jessica Bodner on the Viola, Kee-Hyun Kim on the Cello; and they were joined in the second half by Charles Neidich on the Bassett clarinet.
«Read the rest of this article»