Topic: Clarksville TN
Sends letter to supporters asking for $150,000 to fund reelection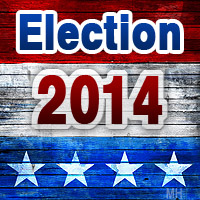 Clarksville, TN – Marsha Blackburn's campaign has refused to schedule a debate with her Democratic challenger, retired US Army veteran Dan Cramer, of Clarksville.
Cramer, the Democratic nominee who is running to unseat Blackburn in the US House of Representatives, received no response when he reached out to Blackburn's office last week by phone and mail.
«Read the rest of this article»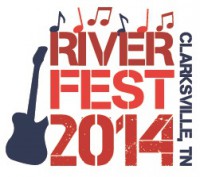 Clarksville, TN – The registration deadline for the 8th Annual Riverfest Regatta is quickly approaching!  Participants can enter as a group (up to 8 people per entry) or as an individual.
The Riverfest Regatta is not your typical boat race. The boats racing down the Cumberland River Saturday morning, September 6th, will be made of cardboard or plastic bottles and a few other approved materials.
«Read the rest of this article»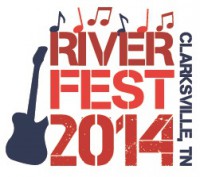 Clarksville, TN – The popular Recycled Fashion Show, sponsored by Bi-County Waste Management, returns to Clarksville's Riverfest, the two-day music and arts festival scheduled for September 5th and 6th, 2014 at McGregor Park.
The show is scheduled to take place Saturday, September 6th, 2014 at 4:00pm in the Adventure Zone, and is intended to educate the general public about recycling in a fun and exciting way.
«Read the rest of this article»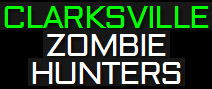 Cunningham, TN – We are pleased to announce the newest, most exciting attraction to come to the Clarksville area.
Clarksville Zombie Hunters is a haunted hayride styled attraction opening September 25th – November 2nd, 2014, every Thursday, Friday, Saturday, and Sunday night at dark.
Patrons ride on a trailer through the zombie infested woods and hunt down the walking dead with turret-mounted paintball guns.
«Read the rest of this article»

Clarksville, TN – The City of Clarksville Parks and Recreation Department invites you to sleep under the stars at Billy Dunlop Park.
Registration is underway for this fun family camp out beginning at 2:00pm Saturday, September 13th, until 9:00am Sunday, September 14th, at the park located at 1930 East Boy Scout Road.
«Read the rest of this article»

Clarksville, TN – The Customs House Museum and Cultural Center is located in historic downtown Clarksville, Tennessee. Come explore an entire city block featuring large gallery spaces filled with fine art, science and history.
In the month of August, the Museum will feature Serving Abroad: Serving Abroad: Through Their Eyes, Paul Harmon: Inner Voices, The Outsiders: Folk Art from the Hicks & Vander Elst Collections, Technically Speaking, Leslie Sheils: Dizygotic, Women Painting Women, Even When: Recent Works by Susan Bryant and Billy Renkl, Martin Breedlove: Bold Moves, Art Walk Event: The Diary of Nannie Haskins Book Signing, and Art & Lunch: Gallery Talk with Susan Bryant and Billy Renkl.
«Read the rest of this article»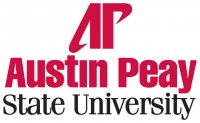 Clarksville, TN – Gregory R. Singleton, associate vice president and dean of students at Austin Peay State University, was recently named the 2014 recipient of the Dr. Kent L. Gardner Award.
The Gardner Award is presented to a senior college/university administrator who has demonstrated a long-term commitment to the advancement of fraternities and sororities.
«Read the rest of this article»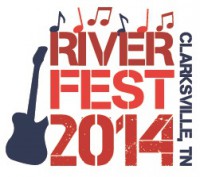 Clarksville TN – Local singer/songwriter Lydia Walker has become a household name in recent years. The songstress has performed at numerous festivals, events, coffee shops, churches, and colleges in our region of Middle Tennessee and Southern Kentucky.
Her music can be described as Contemporary Folk, accompanied by her acoustic guitar and occasionally a ukulele. She has taken the stage hundreds of times, sharing her songs with as many people as she can.
Now she will be bringing her music to one of the biggest annual events in Clarksville.
«Read the rest of this article»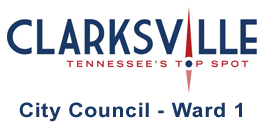 Clarksville, TN – City Councilman Kip McNeill will be hosting a Town Hall meeting on September 2nd, 2014. It will be at Outlaw Field Airport in the main conference room.
The meeting will begin at 6:00pm to discuss items listed on the agenda for this Thursday. McNeill  hopes to see you there and hear your input.
Austin Peay Sports Information

Clarksville, TN – The Austin Peay State University women's soccer team hosted Atlantic Sun foe Lipscomb in a rare Monday night matchup.
Behind the strength of two goals in less than six minutes, the visiting Bisons were able to overcome the Lady Govs, 2-0.
«Read the rest of this article»