Topic: Clarksville TN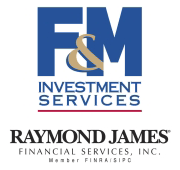 Clarksville, TN – Stock market participants seemed only mildly concerned about escalating tensions in Ukraine, but were encouraged by comments from Fed Chair Janet Yellen. Yellen suggest that the Fed would respond to significant, surprising changes in the outlook for growth, inflation expectations, or financial conditions.
Short-term interest rates aren't going to be raised for a while, but the first increase in rates could be pushed out if the Fed remains short of its goals (full employment, 2% inflation).
«Read the rest of this article»
Austin Peay Sports Information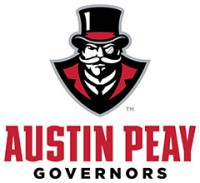 Fairfax, VA -  Six Austin Peay State University student-athletes were named to the 2014 Arthur Ashe, Jr. Sports Scholars Teams as selected by Diverse: Issues In Higher Education magazine.
Senior football defensive lineman Iosua Siliva was named an Arthur Ashe, Jr. Sports Scholar for the third consecutive year. Junior volleyball outside hitter Jada Stotts was selected for the second consecutive year.  In addition, senior soccer forward Tatiana Ariza earned her second honor, adding 2014 to her 2012 selection.
«Read the rest of this article»
Clarksville, TN – Clarksville Mayor Kim McMillan, at the regular session of the City Council meeting on Thursday, May 1st at 7:00pm, will recognize the following Clarksville Fire Rescue personnel for their heroic action in saving the life of the occupant of a trailer fire that occurred on April 9th on Evans Road.
Due to their Bravery, and determination, this lady is alive and on the road to recovery. Let's turn out for this recognition for a show of support for a job well done.
Persons to be recognized: Lt. Billy Castle, Michael Rios, Richard Cayce, and Jobe Moore.
Slight chance of Rain Thursday, Partly Sunny Friday and Saturday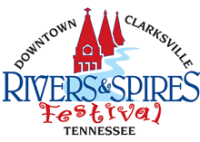 Clarksville, TN – This weekend's weather for the 2014 Rivers and Spires Festival will be partly sunny Friday and Saturday. However, Thursday, there is a 20 percent chance of rain in the afternoon after 1:00pm. Later Thursday night, the chance of rain increases to 50 percent with a chance of thunderstorms.
According to the National Weather Service, the temperature will be in the high 70′s during the day and drop to the low 50′s at night.
«Read the rest of this article»
Clarksville, TN – Despite only one District 10-AAA loss so far this season, Clarksville High School's softball team went into this week needing to defeat both of its two closest challengers to wrap up the regular-season title.
Well, the Lady Wildcats (26-13, 12-1 District 10-AAA) are half way to that goal after their April 22nd 12-2 victory over Kenwood High School.
Clarksville High jumped on Kenwood (11-10, 8-3 District 10-AAA) starter Imani Largin in the first inning, as Heather Norris drew a walk to open the game and move to third base an out later on a single by Haley Bearden.
«Read the rest of this article»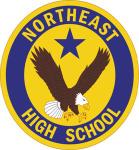 Clarksville, TN – As the last days of the high school baseball regular season count down, winning games becomes more crucial, especially against conference opponents. As a result, both the Kenwood Knights and the Northeast Eagles felt the pressure in their District 10-AAA face off at Northeast High School Tuesday, April 22nd.
An impressive pitching performance by Evan Frawley helped the Eagles rise to the occasion and defeat the Knights 4-1.
«Read the rest of this article»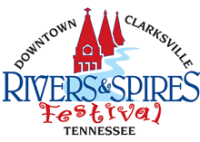 Clarksville, TN – This Saturday, April 26th, CMA award-nominated country musician, Randy Houser hits the Rivers and Spires' Public Square Stage at 7:00pm. The concert is free and open to the public.
He will perform some of his biggest hits that have made him one of Country music's most popular new comers. Songs such as "Goodnight Kiss", "How Country Feels", "Boots On" and "Runnin' Outta Moonlight " will make up a concert you don't want to miss.
«Read the rest of this article»

Clarksville, TN – On April 22nd, 2014, Detectives with the Clarksville Police Department Homicide Unit made two additional arrests in the death of 31 year old Mark Walraven of Clarksville Tennessee.
On April 14th, 2014, Walraven was found deceased in a vehicle that crashed into a telephone pole at the intersection of Lafayette Road and Kelsey Drive. Walraven died from two gunshot wounds he received during an altercation that originated minutes previously on the parking lot of Rural King located at 1141 Fort Campbell Boulevard. «Read the rest of this article»
Austin Peay Sports Information

Clarksville, TN – Austin Peay State University's baseball team will begin a five-game homestand when it hosts Middle Tennessee Blue Raiders in a 6:00pm, Wednesday contest at Raymond C. Hand Park.
«Read the rest of this article»
Austin Peay Sports Information

Clarksville, TN – Before Austin Peay State University football conducts its annual Red and White Spring Game at Fort Campbell, the Govs will put the pads aside and conduct a free, one-hour youth clinic, starting 11:00am, Saturday at Fryar Stadium.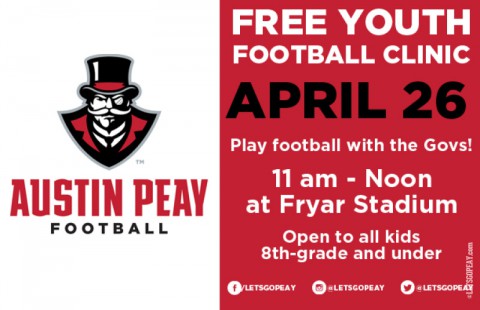 «Read the rest of this article»