Topic: Clarksville TN
Pat Head Summitt Statue, life-story display will be unveiled at Freedom Point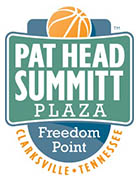 Clarksville, TN – Clarksville civic volunteers will achieve their goal of honoring Pat Head Summitt, hometown hero and legendary University of Tennessee women's basketball coach, with the dedication of the Pat Head Summitt Legacy Plaza at Freedom Point next month.
A bronze statue of Coach Summitt and an interpretative display of her life story will be dedicated at 3:00pm Friday, June 15th, 2018 in Clarksville's Liberty Park. The public is invited to the event, which will include introductions of sculptor Brett Grill, members of Pat Head Summitt's family, dignitaries and committee members, followed by a keynote speech and unveiling of the statue.
«Read the rest of this article»

Clarksville TN – On May 18th, 2018 between the hours of 8:00pm and 4:00am, the Tennessee Highway Patrol, Kentucky State Police, Christian County Sheriff's Department, Montgomery County Sheriff's Office, Hopkinsville Police Department, Clarksville Police Department, and several other law enforcement agencies conducted a DUI Checkpoint/saturation patrol on US41-A near the Tennessee/Kentucky State line.
«Read the rest of this article»
Signals, intersection work to be completed this summer
Clarksville, TN – With construction underway at the intersection of Edmondson Ferry Road and the U.S. Highway 41A Bypass, portions of Edmondson Ferry have been closed.
Construction began at the beginning of May, but officials held off closing portions of the road until the school year ended. Contractors will be installing traffic signals and reworking the general flow of the intersection.
«Read the rest of this article»
Clarksville, TN – City of Clarksville offices will close Monday, May 28th, 2018 to observe Memorial Day.
City Public Safety departments will be on duty as usual and all essential City services will continue.
Clarksville Transit System will be closed as well. No regular bus service will run on Memorial Day, Monday, May 28th. Normal route service will resume Tuesday, May 29th.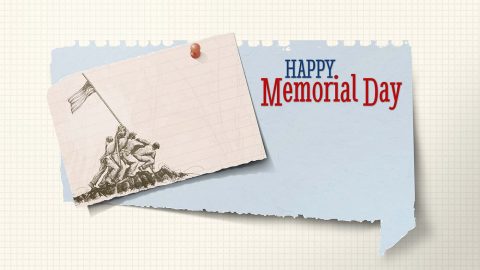 «Read the rest of this article»

Clarksville, TN – The Clarksville Police Department says this surveillance video is a prime example of why vehicles should be kept locked. On May 22nd, 2018 a man attempted to open the door, was unsuccessful and moved on.
But, after he moved on, police believe, he entered other cars which were unlocked on Barnhill Road, Thrasher Drive, Stillwood Drive, and Moss Road stealing money, a gun, military gear, ID cards, and wallets.
«Read the rest of this article»

Clarksville, TN – Clarksville Police state that a man has died after being pinned under a dump truck.
A little before noon on Thursday, May 24th, 2018 a dump truck with a trailer attached was parked at the top of a gravel hill on private property on Nolen Road.
The driver of the dump truck, Scott Flitsch, 58, was standing at the rear of the dump truck when, for an unknown reason, the unoccupied dump truck started to roll down the hill, struck another truck, Ford Mustang, and a tractor, at which time it came to rest.
«Read the rest of this article»
Food for Fines Returns to the Clarksville-Montgomery County Public Library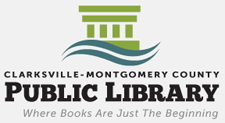 Clarksville, TN – The Clarksville-Montgomery County Public Library recognizes that sometimes things get hectic and our users can't always get their items back on time.
With this thought in mind, the library is helping the community by accepting food items in lieu of monetary payment to take care of or reduce the cost of overdue fines for those who choose to participate.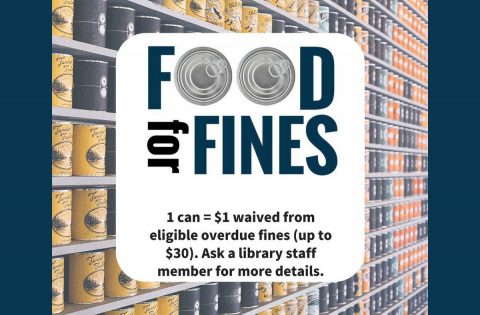 «Read the rest of this article»
New in 2018: Lee Greenwood, Remembering our Fallen, Hero Breakfast, & Valor Run

Clarksville, TN – Clarksville, Tennessee is a community that appreciates veterans. The city borders the Fort Campbell Army Post, so appreciating military service is simply the way of life for both residents and businesses.
Beyond the ingrained respect that happens daily, this community publicly shows its support annually–in a big way–with a five-day Welcome Home Veterans Celebration.
«Read the rest of this article»
No Tax Increase Plan for City of Clarksville includes Priority Road, Parks Projects
Clarksville, TN – Clarksville Mayor Kim McMillan presented her 2019 financial plan for the City of Clarksville, which calls for an overall 2.88 percent increase in General Fund spending but no increase in the City property tax rate.
The Mayor, in a 20-minute speech Thursday, outlined her budget priorities, and offered specifics on plans for public safety improvements, better roads, strong family recreation opportunities, and a new downtown parking garage.
«Read the rest of this article»
Clarksville Police Department

Clarksville, TN – The homicide victim found on Mitchell Street, May 23rd, 2018 is Tanesha Hardy, 36, of Clarksville.
On Wednesday, May 23rd, 2018 around noon, the Clarksville Police Department in conjunction with Oak Grove Police Department, took Homicide suspect, Timothy Ogburn in custody in Oak Grove Kentucky without incident.
He was charged and booked into the Christian County Jail, by Oak Grove Police Department for Felon in Possession of a Firearm. The charge was unrelated to Clarksville's Homicides. Bond has not been set.
«Read the rest of this article»