Topic: Clarksville TN

Clarksville, TN – Dunbar Cave State Natural Area has been a State Park since 1973. The cave and its surrounding 110 acres have considerable scenic, natural and historical significance. The entrance offered shelter to prehistoric Native Americans as far back as 10,000 years.
Dunbar Cave State Natural Area will present many nature programs this summer. There are programs for children and adults.
Some of the upcoming events include: Nature Boot Camp, Beginning Birding, Trail of Tears Walk, Fishing Equipment and Techniques, and Insects.
«Read the rest of this article»
APSU Sports Information Office

Clarksville, TN - Kirk Kayden, who has guided Austin Peay State University men's golf program to unprecedented success during 10 years as the program's head, resigned Thursday afternoon to accept another head-coaching opportunity.
Kayden guided the Govs to two Ohio Valley Conference Tournament championships since taking over in 2004, capturing the crown in 2009 and 2013.
«Read the rest of this article»

Clarksville, TN – Currently, Clarksville citizens, along with citizens in nearly every state in the country, are getting phone calls from individuals stating they are from the IRS and are demanding money. This is a scam!
The Clarksville Police Department is advising that Clarksville citizens receiving these calls to hang up. The IRS is not going to call demanding money and will not threaten to arrest, deport, or revoke an individual's license if the money is not paid immediately. According to the IRS, contact to taxpayers is likely to occur via mail.
«Read the rest of this article»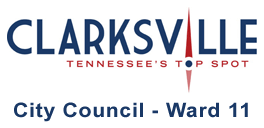 Clarksville, TN – City Councilwoman Kaye Jones will be holding her Regular Monthly Town Hall meeting on Monday, August 4th at 6:30pm at the Clarksville Gas and Water Department Administration Building at 2215 Madison Street. The public is welcomed and encouraged to attend. You do not need to live in Ward 11 to attend.
Topics will be the items on the City Council Agenda and any other topics of your choice.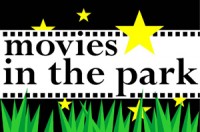 Clarksville, TN – Movies in the Park, the City of Clarksville's free, outdoor movie series, continues Saturday, August 9th, at Liberty Park, 1190 Cumberland Drive, Clarksville.
'The Secret Life of Walter Mitty,' rated PG, and brought to you by Clarksville Family Magazine, will be shown at approximately 8:00pm (dependent on sunset).
«Read the rest of this article»

Clarksville, TN - Austin Peay State University head coach Gary McClure announced Derrick Dunbar has been elevated to a full-time assistant coach and Greg Bachman will join his staff as a volunteer assistant coach, both effective August 1st.
«Read the rest of this article»

Montgomery County, TN – All suspects have been apprehended in the burglary of an abandoned building on Old Highway 48 that occurred on Monday.
Authorities apprehended two of the suspects shortly after the incident had been reported, and were found near the scene.
The third had fled the scene.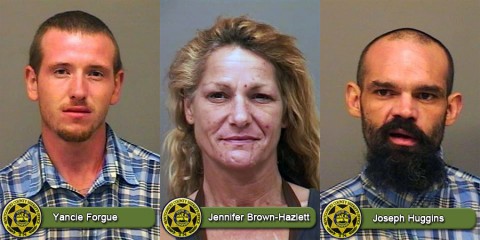 «Read the rest of this article»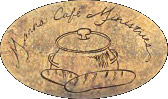 Clarksville, TN – The Color Me Cool Art Show and Ice Cream Festival—a groovy summer shindig with a hippie-dippy twist—is just around the corner!
Sponsored by Clarksville Fencing and Forefront Solutions, this Manna Café event will take place at 635 Frosty Morn Drive on Saturday, August 2nd from noon until 8:00pm.

«Read the rest of this article»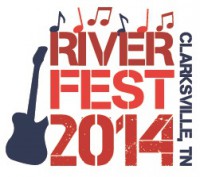 Clarksville, TN – This year's competition has changed just a bit; instead of three different exhibits, Riverfest Tour d'Art will feature the following divisions exhibited at two locations: the Amateur, Professional, and Senior Division at Smith-Trahern Mansion and the High School Division at the Customs House Museum and Cultural Center.
Artwork will be juried, and over $2,500 in prizes will be awarded. «Read the rest of this article»
The Show Thursday Night July 31st has SOLD OUT!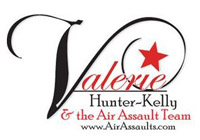 Clarksville, TN – The free night at the  Roxy Regional Theatre on Thursday, July 31st, for the musical production of Grease has Sold Out.
This free show was made possible by Valerie Hunter-Kelly and the Air Assault Team.