Topic: Clarksville TN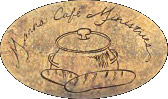 Clarksville, TN – Manna Café has joined the national #GivingTuesday movement to encourage spending with a purpose.
#GivingTuesday inspires personal philanthropy and encourages bigger, better and smarter charitable giving during the holiday season. «Read the rest of this article»

Clarksville, TN – This year your child can swim with Santa at the Indoor Aquatic Center! Santa will be visiting the pool, located at 166 Cunningham Lane, on Saturday, December 13th from 2:00pm until 4:00pm.
«Read the rest of this article»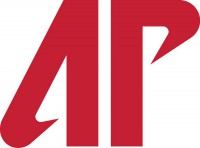 Clarksville, TN – Lisa Maddox-Vinson has earned a reputation over the years as a dedicated advocate for educating young children. She currently works as a coordinator with the Tennessee Early Childhood Training Alliance (TECTA) at Austin Peay State University, and she is on the executive board for the Tennessee Association for the Education of Young Children (TAEYC).
Last month, her reputation caught up with her while she was attending the TAEYC State Conference in Chattanooga. At the meeting, Maddox-Vinson was named the association's 2014 Outstanding Member. She received the most nominations in the history of this award. «Read the rest of this article»
Thursday, November 27th, 2014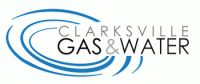 Clarksville, TN – Clarksville Gas and Water construction crews are currently repairing a sewer main break on Trenton Road near the Timberdale Road intersection.
The repair work is anticipated to take several hours.
The road is open to traffic.
Clarksville, TN – One of the things that makes Clarksville such a great place to live, work and raise our families is the way our people come together to help.
Every year, I am amazed by the generosity I see in every corner of our community.  We are a group of people who care about each other, encourage each other and help each other.
«Read the rest of this article»

Clarksville, TN – Austin Peay State University Trahern Gallery is pleased to present a group exhibition of new works featuring the graduating seniors focused in graphic design. "Faction" will run from December 1st, 2014 – December 4th, 2014 with closing reception First Thursday, December 4th, 2014 from 5:00pm-8:00pm.
Five designers will be represented in the show: Jana Gilbert, Brittanie Jackson, Alysha Jones, Allison Locher, and Brooke McKee. Graphic design is a booming field with much competition. «Read the rest of this article»
Clarksville, TN – Clarksville Mayor Kim McMillan has proclaimed November 29th, 2014 as "Small Business Saturday" in Clarksville.
Originally created in 2010, Small Business Saturday recognizes the unique needs of small business owners and the importance of the goods and services they offer. Falling between Black Friday and Cyber Monday, this is a day that celebrates small, independently-owned businesses that help boost our local economy through job creation, service in our community and preservation of our neighborhoods.
«Read the rest of this article»
Clarksville, TN – People have given thanks for many reasons throughout history. Thanks is given often in joyful celebration and sometimes in solemn, even prayerful, ceremony.
The United States, over hundreds of years, has come to observe a national holiday for giving thanks.
It is a time to celebrate family and friends, the arrival of crisp fall weather, the turning of the leaves, football, turkey, cornbread dressing and pumpkin pie. «Read the rest of this article»
Austin Peay (1-4) vs. Brown (1-4)
Thursday, November 27th, 2014 | 1:00pm CST
Las Vegas, NV | Orleans Arena

Las Vegas, NV – A streak will end for either Austin Peay State University or Brown when the two meet, 1:00pm, CT, Thanksgiving Day, in the Continental Tire Las Vegas Invitational at the Orleans Arena.
The Governors enter the Vegas part of the invitational 0-2 in tourney prelim games as part of a three-game losing streak.
«Read the rest of this article»
Austin Peay Sports Information

Clarksville, TN – The Govs Camouflage Football Jersey auction ended at noon, Wednesday, November 26th, with 82 of the 102 jerseys receiving at least one bid.
The Austin Peay State University athletics department wants to thank everyone who took part in this one-of-a-kind opportunity. All net proceeds from the auction will benefit the Wounded Warrior Project and we will announce that total when all orders have been finalized.
«Read the rest of this article»