Topic: Clarksville TN

Clarksville, TN – Clarksville Police Department responded to gunfire on the parking lot of a Clarksville nightspot on the 400 block of North Second Street at about 2:35am Saturday morning, June 25th, 2016, when an argument over a woman inside a pool hall moved outside and became physical.
Harvey Sanders, a 36-year-old black male Clarksville resident allegedly fired several rounds from a .380 caliber Taurus pistol, striking two people.
«Read the rest of this article»

Clarksville, TN – On Tuesday, June 28th, 2016 the Goodwill Career Solutions Center at 1937 Madison Street will host a job fair for Randstad from 11:00am until 2:00pm.
Randstad seeks to fill 60+ full time assembly line positions for Electrolux in Springfield, TN. Starting pay rate is $11.00 per hour. Benefits: medical, dental, life and disability. For more information, call 931.436.2133.
«Read the rest of this article»

Clarksville, TN – The Clarksville Area Chamber of Commerce recognized five award winners at its 2016 Annual Membership Dinner and Gala on Thursday, June 23rd. Chamber Chairman Tommy Bates and Membership Chairman Brandi Bryant presented the following awards.
«Read the rest of this article»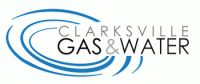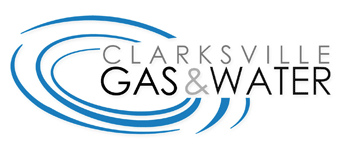 Clarksville, TN – Clarksville Gas and Water has released its latest Annual Drinking Water Quality Report and is proud to announce that your drinking water is safe and meets or exceeds all federal and state drinking water standards!
The report, also known as the "Consumer Confidence Report" (CCR), allows water consumers to see the results of the mandated testing that the Clarksville water system has performed to monitor water quality and to prevent health risks over the last calendar year, January 1st, 2015 to December 31st, 2015.
«Read the rest of this article»
Legal Aid Society attorneys will focus research on racial inequality amid school discipline

Nashville, TN – Legal Aid Society of Middle Tennessee and the Cumberlands, in conjunction with the Sargent Shriver National Center on Poverty Law, announced today that three of Legal Aid Society's staff attorneys have been selected to participate in the 2016 Racial Justice Training Institute (RJTI).
RJTI is a national training program that increases the capacity of those advocating for low-income people, allowing them to deploy up-to-date racial justice advocacy skills that address the role racism plays in causing and perpetuating poverty.
«Read the rest of this article»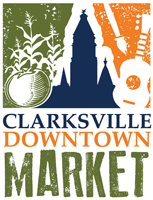 Clarksville, TN – On Saturday, June 18th, Clarksville Parks and Recreation held a Health and Fitness Day at the Clarksville Downtown Market. The Montgomery County Health Department had a booth and were giving out samples and the recipe for Citrusy Pico De Galio.
"A couple of times a year, Parks and Recreation invites us to come down to the Downtown Market and encourage healthy eating habits," said Montgomery County Public Health Director Joey Smith.
The booth was so busy that they ran out of tortilla chips and had to go out for more.
«Read the rest of this article»

Clarksville, TN – Clarksville Police Detective Chris Cunningham is asking for the public's help to identify this person of interest in a vehicle burglary.
The initial crime occurred at 1930 East Boy Scout Road (Billy Dunlop Park) on June 16th, 2016 between noon and 2:30pm.
The suspect then used the victim's credit and debit cards at different stores throughout the city.
«Read the rest of this article»

Clarksville, TN – On June 21st, Austin Peay State Univeristy (APSU) hosted an educational summit, "Preparing for the Big Event," which provided elementary and middle school teachers from across Middle Tennessee with strategies on how to incorporate the eclipse into subjects such as science, mathematics, language arts, art and music.
More than 4,000 years ago, Chung K'ang, the fourth emperor of the Hea dynasty in China, reportedly executed two astronomers named Hi and Ho because they didn't predict a solar eclipse.
«Read the rest of this article»
Nationwide crackdown on boating under the influence during Operation Dry Water
On the road or on the water, you're going nowhere if you are impaired

Clarksville, TN – With the recreational boating season in full swing, the Clarksville Police Department is ramping up its enforcement efforts as part of a national crackdown on boating under the influence.
The nationwide awareness and enforcement campaign, Operation Dry Water, is a partnership of the Clarksville Police Department, the National Association of State Boating Law Administrators and the U.S. Coast Guard with a mission of putting an end to impaired boating.
«Read the rest of this article»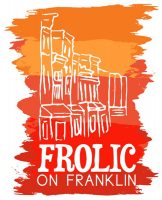 Clarksville, TN – Applications are now being accepted for booth space at the 11th annual "Frolic on Franklin: A Celebration of the Arts."
The event will be held on Saturday, September 24th, from 8:30am to 3:30pm, in the 100-block of historic Franklin Street in downtown Clarksville Tennessee.
Coordinated by the Roxy Regional Theatre, the street event offers 30 vendor spaces where artists can showcase and sell fine arts and handcrafted items, including photography, paintings and drawings, pottery, jewelry, glass items and more.
«Read the rest of this article»