Topic: Clarksville Writer's Conference
Clarksville, TN – If you haven't read Rheta Grimsley Johnson's books, you're missing several great reads. Her latest, Hank Hung the Moon (NewSouth Books, Montgomery, Alabama: 2012), is a description of the influence of Hank Williams on Southern life and Southerners in particular
A finalist for the Pulitzer Prize for commentary, Johnson writes a column that appears in about 50 newspapers throughout the U.S. She has reported for United Press International, the Memphis Commercial Appeal, and the Atlanta Journal-Constitution.
Some of her other awards include the Ernie Pyle Memorial Award for human interest writing, the Headliner Award for commentary, and the American Society of Newspaper Editors' Distinguished Writing Award for commentary.
«Read the rest of this article»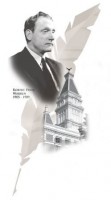 Clarksville, TN – If you weren't there, you should have been. Clarksville Writers' Conference attracted not only 70 or so attendees but a dozen or more published writers who brought to the stage star power no where else available in this area.
Take, for instance, Frye Gaillard, writer-in-residence at the University of South Florida and author of more than 20 books, who spoke at the superb gala dinner at The Point, the lovely dining room on the Cumberland River edge, just at sunset on Thursday night.
Gaillard reminded the hundred or more guests at the dinner that just across the river is Benfolly, the home of Allen Tate and Caroline Gordon, where the Fugitives, including luminaries like Robert Penn Warren, were fond of gathering.
«Read the rest of this article»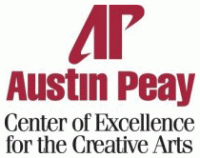 Clarksville, TN – The Clarksville Arts & Heritage Council is partnering with the Austin Peay State University Center of Excellence for the Creative Arts, the APSU President's Office and the Tennessee Arts Commission to once again bring acclaimed authors and poets to town for the Ninth Annual Clarksville Writers Conference.
The event will be June 6th and 7th at the APSU Morgan University Center.
«Read the rest of this article»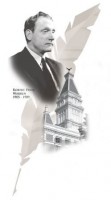 Clarksville, TN – The Clarksville Arts and Heritage Development Council, in partnership with Austin Peay State University and the Tennessee Arts Commission, is pleased to announce the Ninth Annual Clarksville Writers Conference, being held June 6th and 7th, 2013, on the campus of Austin Peay State University.
We are very honored to have as this year's keynote speaker Frye Gaillard, who has written extensively on Southern race relations, politics and culture as the author or editor of over twenty books, including Cradle of Freedom: Alabama and the Movement That Changed America and The Books That Mattered: A Reader's Memoir.
«Read the rest of this article»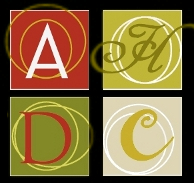 Clarksville, TN – Just in time for the holidays, the Clarksville Arts and Heritage Development Council is offering the perfect stocking stuffer — its 2013 Cultural Calendar.
This year's wall calendar features the work of local artists Monica Dahl, Paula Baggett Edwards, Leah Foote, Rob Franklin, Bob Gandy, Alan Goldstein, Jim Hancock, Mary Hoffpauir, Lisa Kemmer, Judy Morgan, Patsy Sharpe, David E. Smith, Cliff Whittaker and Rita Woodward.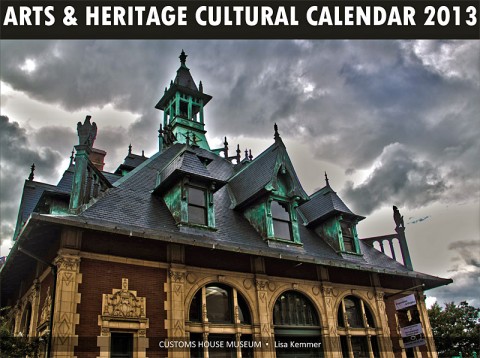 «Read the rest of this article»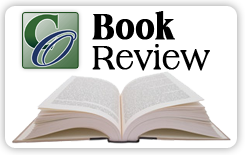 With the Presidential election on the horizon, Chuck Sambuchino just hit the market with RED DOG/BLUE DOG: WHEN POOCHES GET POLITICAL, one of the funniest political books to take the stage in recent times.
Each page features a humorous dog picture with a caption for either the political view of a Liberal or a Conservative.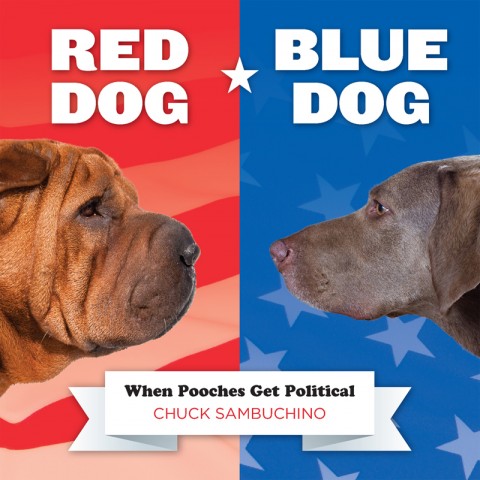 «Read the rest of this article»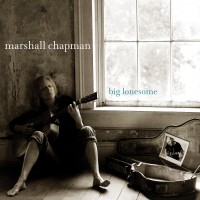 Marshall Chapman and Tim Krekel were writing, singing and music-making buddies for many years, so when Tim was diagnosed with cancer and consequently died only three months later, it was a huge hurting in the heart of Marshall Chapman. Although she had begun to devote her time to writing books and had vowed never to make another CD, the songs began to blossom without warning and Big Lonesome, her latest CD, was born.
Nine of the songs on Big Lonesome were written by Marshall, two of them with Tim. Cindy Walker wrote "Going Away Party," the third song in the line-up and, of course, Hank Williams wrote "I'm So Lonesome I Could Cry," the ultimate sad song on this album.
«Read the rest of this article»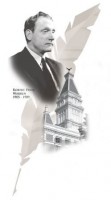 Clarksville, TN – Harvard-educated Alice Randall is as close to being a Renaissance woman as you're going to meet on the streets of Nashville. Writer-in-residence for Vanderbilt University, she is the author of The Wind Done Gone, Pushkin and the Queen of Spades, Rebel Yell and her latest book, Ada's Rules. The first African-American woman to write a number one country song, she also wrote a video of the year, worked on multiple Johnny Cash videos, and produced a pilot for a prime time drama on CBS (featuring ex-wives of country stars).
Ada's Rules hits head on what Alice Randall feels is the dominant civil rights issue of the first quarter of the 21st century—health disparity, specifically the issue of being overweight that leads to diabetes in one in four African-American women over 55. Diabetes leads to many women suffering amputation and/or kidney failure. Alice Randall is on a crusade to help women recognize this problem and find ways to overcome it.
«Read the rest of this article»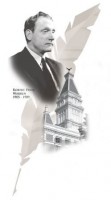 Clarksville, TN – Keven McQueen is not your average author with an elevated impression of himself. Here's what he has to say about his life as he introduces himself on his web page, "I have degrees in English from Berea College and Eastern Kentucky University. I have been an instructor of composition and literature in the Department of English and Theatre at EKU since 1989. English is my wife but history is my mistress, especially politically incorrect history which presents uncomfortable challenges to what "everyone knows" or assumes to be true."
He goes on to add, "For a while I worked as a night watchman at a funeral home, a job that dovetailed well with my sense of humor….I am the author of five books: a biography of a nineteenth-century Kentucky emancipationist, Cassius M. Clay, Freedom's Champion; two books featuring biographies of bizarre and eccentric figures from Kentucky history, Offbeat Kentuckians and More Offbeat Kentuckians; a hybrid of the Kentucky history and true crime genres, Murder in Old Kentucky, and the brand-new Kentucky Book of the Dead, which concerns ghosts, giant skeletons, premature burial, monsters and other strangeness. I have another Kentucky-based true crime book on the way, Cruelly Murdered."
«Read the rest of this article»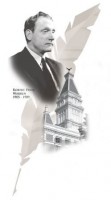 Clarksville, TN – Marshall Chapman, born in a prominent South Carolina family and groomed to become a socialite, bolted from her confining future to make waves in the world of rock 'n' roll during and after her years at Vanderbilt University. Some of her 400 songs have been recorded by people like Jimmy Buffett, Emmylou Harris, Olivia Newton-John, Wynonna Judd, Sawyer Brown, Conway Twitty — and the list goes on and on. Her "Rode Hard and Put Up Wet" was featured in the movie Urban Cowboy.
Marshall Chapman spoke and sang at this year's writers' conference in honor of her dear friend, William Gay, who died this past February. The conference itself was dedicated to William, who had been a central speaker at the conference for the past several years. Marshall told her stories and sang her songs with intimate details of her friendship with William and introduced songs from her new album, Big Lonesome, named by The Philadelphia Inquirer "Best Country/Roots Album of 2010."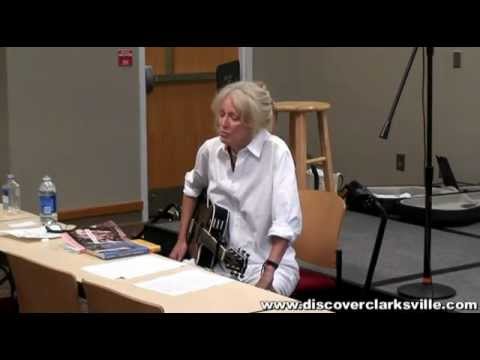 «Read the rest of this article»