Topic: Clarksville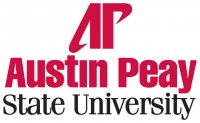 Clarksville, TN – Kate Schmitt's grandmother was in her 30s when she committed suicide. The tragic event took place long before Schmitt was born, but the death has haunted her throughout her life.
After years of struggling with this unwanted legacy, Schmitt, a skilled poet, decided to face these demons by writing a memoir addressed to her late grandmother.
The resulting work, "Singing Bones," won the 2013 Zone 3 Press Creative Nonfiction Award. «Read the rest of this article»
Clarksville, TN – Are you looking to have a few affordable, professional family photos done! If so come to Portraits for Prevention this Saturday, October 25th from 12:00pm-5:00pm at the Clarksville Customs House and Museum!
For a donation, professional photographers will be available to take portraits of families as well as survivors and their families. We will have hair and makeup artists available and as well. The Donations will be going to benefit the Unite for Her Foundation!
«Read the rest of this article»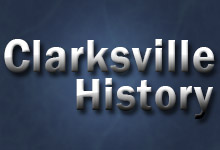 Clarksville, TN – Have you seen the old stone building on Walker Street in the New Providence area? If not, come by and take a look at it some time. This primitive looking building, labeled "Sevier Station", is on the National Register of Historic Places and is touted as the oldest building in Montgomery County, Tennessee.
As you walk around and gaze at the roughhewn limestone quarried from the nearby bluffs, and ponder the old chimney placed oddly in the center of the building, and consider the apparent gun port built into the east side, may you contemplate the ground upon which you are standing.
«Read the rest of this article»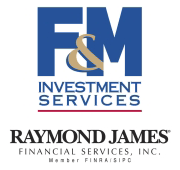 Clarksville, TN – What a week. Concerns about the downside risks to Europe and the rest of the world pushed global equity markets down and the U.S. followed. The economic data mattered little for the most part, but disappointing retail sales figures added to the drop in U.S. stocks on Wednesday.
Yields on long-term Treasuries sank sharply. Following a few days of elevated volatility, the financial markets appeared to settle down on Friday.
«Read the rest of this article»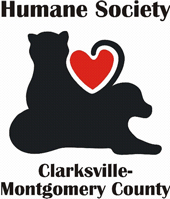 Clarksville, TN – Is this the year your beloved four-legged friend officially becomes royalty? Will they forever be addressed as Your Majesty/Your Highness by their loyal subjects?
In celebration of the Humane Society of Clarksville-Montgomery County's biggest event of the year, the 8th Annual Wags to Witches Fur Ball Bash, being held on October 25th at the Riverview Inn, pet owners are invited to submit their pet photo(s) to compete for the coveted title of King and Queen of Wags to Witches 2014.
Hurry, deadline to enter is Midnight on October 13th.
«Read the rest of this article»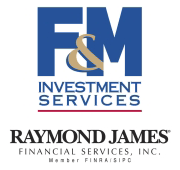 Clarksville, TN – There were plenty of economic data reports, but the financial markets mostly obsessed about other things (quarter–end positioning, soft global growth, geopolitical tensions, Ebola). The headline figures from the employment report were better than expected, a positive for stocks and a negative for bonds.
Nonfarm payrolls rose by 248,000 in September, while the two previous months were revised a net 69,000 higher. Some of the strength reflected a rebound from special factors that had reduced the August total.
«Read the rest of this article»

Clarksville, TN - The prevalence of hearing loss increases with every decade of age and is closely tied to several ailments, including diabetes and cardiovascular disease.
A 2008 study by the National Institutes of Health revealed that hearing loss is about twice as common in those with diabetes compared to those without, and a 2005 Harvard study found that hearing loss occurs about 54% more often in those with heart disease compared to the general population.
«Read the rest of this article»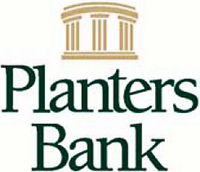 Clarksville, TN – Local Photographer Shane Moore will show a collection he's titled "Touch of Grey" at the Planters Bank-Hilldale Gallery on Thursday, October 2nd- Wednesday, November 5th.
Moore is a photographer committed to traditional black & white film photography. While he does incorporate digital images into some of his fine art prints, his passion and goals remain creating interesting, thought-provoking or beautiful images on film, then producing one-of-a-kind archival prints in his darkroom.
«Read the rest of this article»

Clarksville, TN – On Wednesday night, September 1st, 2014 at approximately 10:22pm, officers of the Clarksville Police Department responded to a report of shots fired in the 100 block of Jack Miller Boulevard.
Upon arrival they made contact with a male subject who had suffered a gunshot wound. The male subject was transported to Vanderbilt University Medical Center where he died of his injuries. The victim has been identified as 30 year old Joshua Simpson of Clarksville.
This is an ongoing investigation and the Clarksville Police Department is asking anyone with information to contact Detective Chris Nolder with the Clarksville Police Department Homicide Unit (931.648.0656 ext. 5341) or the TIPS line at 931.645.TIPS.
Written by Kaye Jones
Clarksville City Councilwoman for Ward 11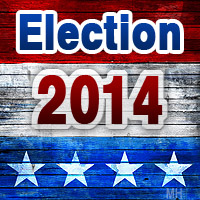 Clarksville, TN – One candidate for City Council Ward 11 is continuously using words in his campaign against Councilwoman Kaye Jones like "civility, hostility, bickering and fighting" as he campaigns.
He has implied on many occasions this is activity that Councilwoman Kaye Jones is involved in. One should be very suspicious of very general negative accusation of this nature during a political campaign when the candidate has never made specific references to dates and time on the City Council Meeting Video's where one may witness this activity by accused Councilwoman Kaye Jones.
«Read the rest of this article»