Topic: Clarksville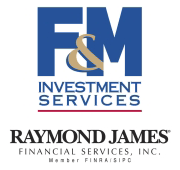 Clarksville, TN – Retail sales figures for November were stronger than expected, while results for September and October were revised higher. The report suggests that consumer spending growth is on a moderately strong path in 4Q14 – and we aren't even close to seeing the full impact of the drop in gasoline prices (expect a bigger benefit for the consumer in the first half of 2015).
The retail sales data did little to offset the negative mood in equities. A further sharp decline in crude oil prices added to the anxiety. A sustained drop in oil prices will be a significant negative for oil producers here and abroad.
«Read the rest of this article»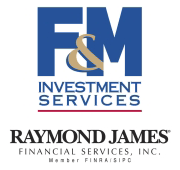 Clarksville, TN – In recent weeks, the U.S. stock market has reacted negatively to bad economic news out of Japan, China, and the euro area and positively to efforts by the corresponding central banks to spur growth. The European Central Bank did not make that extra effort on Thursday.
After strong hints that quantitative easing is on the way, the ECB's Governing Council disappointed by failing to launch QE. ECB President Draghi indicated that further extraordinary measures could be employed "if needed." The ECB staff and euro systems have stepped up technical preparations for QE, but Draghi seemed to suggest that there is no haste toward QE.
«Read the rest of this article»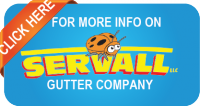 Clarksville, TN – Clarksville High School's boys basketball team would hold the Rossview High School offense to just 13 first-half points and 23 total points through three quarters, Friday, December 5th on its way to a 58-45 District 10-AAA victory.
The Wildcats (4-4, 1-1 District 10-AAA) didn't fare much better early-on, as they only managed three points over the first 6:17 of the game, before taking the lead for good, 5-4, on a jumper by Tariq Silver – with 1:43 left in the opening period.
«Read the rest of this article»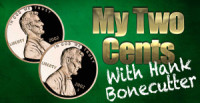 Clarksville, TN -  I was the victim of a random assault two weeks ago.
While walking to dinner in Nashville, I was confronted "face to face" by a homeless man.  He was EXTREMELY drunk.
So,instead of just walking past him, or sidestepping him, I decided to let my ego overload my good judgement.  I told him to "step off" and he punched me in the face.
«Read the rest of this article»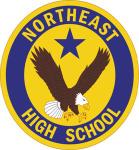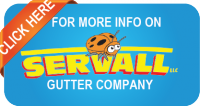 Clarksville, TN – Anterian Cheatham scored the final five points of the game for Northeast High School, Tuesday, December 2nd at the William Workman Gymnasium, as the Eagles held off Clarksville High, 44-41, in the District 10-AAA opener for both teams.
Clarksville High (3-4, 0-1 District 10-AAA), who had trailed Northeast by as many as 13 points early in the second half, had rallied to take a 41-39 lead on a basket by Camron Stiff with 2:49 left in the game.
«Read the rest of this article»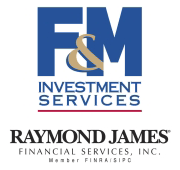 Clarksville, TN – This week, the economic calendar picks up with fresh November figures. The focus is expected to be on the Employment Report, although the European Central Bank's policy decision may be more critical.
ECB President Mario Draghi has repeatedly signaled that QE is on its way. Will the ECB pull the trigger this week? Seems likely (but if not, then in January).
Nonfarm payrolls were likely to have risen at a moderately strong pace, but seasonal adjustment could distort the figures (so take with a grain of salt).
«Read the rest of this article»
Clarksville, TN – People have given thanks for many reasons throughout history. Thanks is given often in joyful celebration and sometimes in solemn, even prayerful, ceremony.
The United States, over hundreds of years, has come to observe a national holiday for giving thanks.
It is a time to celebrate family and friends, the arrival of crisp fall weather, the turning of the leaves, football, turkey, cornbread dressing and pumpkin pie. «Read the rest of this article»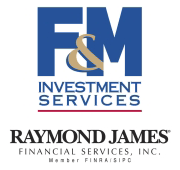 Clarksville, TN – There are a few key financial market themes of the last several weeks. While the outlooks for the domestic economy and Federal Reserve policy are important, U.S. investors are sensitive to developments in the rest of the world.
Basically, poor economic news from the euro area, China, or Japan is a negative for U.S. equities, while any efforts by foreign central banks to address weakness are seen as a positive.
Japan posted a second quarterly decline in real GDP. Manufacturing gauges for the euro area and China were weak. The Bank of Japan extended its quantitative easing at the end of October.
«Read the rest of this article»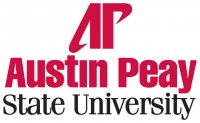 Clarksville, TN – Latin is very much a living language on the campus of Austin Peay State University, as Classics at APSU recently hosted its annual Classics Day event for area high school students.
The all-day event brought together a record 144 students from Montgomery County high schools for a day of activities centered on the languages of the ancient world. Gathered at the APSU Morgan University Center, faculty members and current APSU students gave lectures on their studies of classic languages, with students also taking part in a skit promoting this year's theme of the study of Latin.
«Read the rest of this article»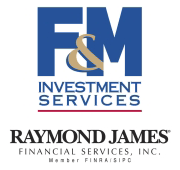 Clarksville, TN – The economic calendar was thin. The report on retail sales, the only significant release during the week, was a little better than expected, restrained by the decline in gasoline prices. Note that lower gasoline prices should provide some support for consumer spending in the important holiday shopping season.
However, that support is likely to merely offset the impact of sluggish wage growth (leading to "okay" holiday sales). The impact of lower gasoline prices on consumer spending depends on how low gasoline prices go and how long they stay low, but usually arrives with a lag.
«Read the rest of this article»