Topic: Clarskville TN
APSU Sports Information

Clarksville, TN – Austin Peay State University's volleyball team suffered through its most error-prone outing this season and fell in four sets (20-25, 16-25, 29-27, 20-25) to Eastern Illinois, Friday night, in Ohio Valley Conference action at the Dunn Center.
«Read the rest of this article»

Clarksville, TN – The Winter Market at the Smith-Trahern Market will open on Friday, October 24th. The hours are 9:30am – 1:00pm. Vendors Are Welcomed at $5.00 each.
The Smith Trahern Mansion will be opened for vendors to set up at 8:30am. These first days we do recommend you bringing a table or two. It is a friendly family orientated atmosphere! Call: Barbara Brown, Coordinator at 931.801.0822. «Read the rest of this article»
APSU Sports Information

Clarksville, TN – Games against Tennessee and Memphis highlight the 2015 Austin Peay State University's baseball team's schedule, announced Wednesday.
The Govs, who play a November 1st scrimmage against Tennessee, will face the Volunteers during the regular season with a 5:00pm contest on St. Patrick's Day (March 17th). Nearly one month later, Memphis will visit Raymond C. Hand Park for the first time since 2007 with an April 14th contest.
«Read the rest of this article»

Clarksville, TN – When Doug Wall, owner of Convenient Car Care Inc. of Clarksville, decided to have his company dedicate the month of October to raising awareness and money for the Sarah Cannon Cancer Research Institute, little did he know what an impact it would have.
It's personal!
"My family has been affected by this disease, and it's a terrible thing.  I would do anything to help find a cure," Wall told Clarksville Online. "My mother and grand-mother both suffered with it. I know what a terrible disease it is, first-hand" said Wall.
«Read the rest of this article»
Austin Peay Sports Information Office

Clarksville, TN – Austin Peay State University women's soccer team returns to its home pitch for a non-conference match against Mississippi, 7:00pm, Friday, at Morgan Brothers Field.
«Read the rest of this article»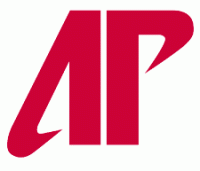 Clarksville, TN – Another busy Thursday is in store for Austin Peay State University athletics, and Clarksville's radio airwaves will be full of Governor sports action beginning 5:30pm, November 21st.
The Kirby Cannon Show, live from the Gilroy, will hold its usual 6:00pm-7:00pm radio slot this week on WJZM 1400 AM, where Govs football head coach Kirby Cannon and host Brian Rives will discuss last week's final home game at Governors Stadium as presently constructed and look forward to Saturday's season-finale at Tennessee Tech.
«Read the rest of this article»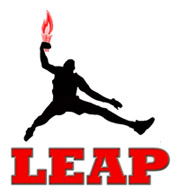 Clarksville, TN  – On July 17th, 2013, His Church, led by Pastors Paul and Myrna Moore began moving into the new LEAP Plaza located at 1860 Wilma Rudolph. Church members and youth enrolled in the program removed an interior wall between two classrooms for the main sanctuary.
The Plaza formerly known as Daymar Institute has been acquired by the LEAP Organization to expand their youth development services as well as function as a nonprofit hub and business incubator.
«Read the rest of this article»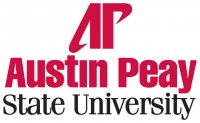 Clarksville, TN – On an early Saturday morning April 13th, more than 200 runners joined forces to race in the Breast Cancer Awareness 5K race organized by a number of offices at Austin Peay State University.
Some of them walked away with top finisher awards, but all of them played a part in raising $3,375 to the American Cancer Society.
«Read the rest of this article»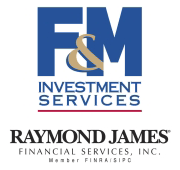 Clarksville, TN – If you like political drama, you're in luck. It seems like just yesterday the news was filled with references to the fiscal cliff. Now, coming to theaters everywhere, is "sequestration." Look for more political confrontation to unfold as sequestration gets under way.
What exactly is sequestration?
"Sequestration" refers to a series of automatic, across-the-board spending cuts to federal government agencies that are scheduled to take place in fiscal years 2013 through 2021. «Read the rest of this article»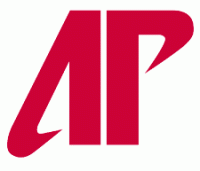 Clarksville, TN – It is now official. Rick Christophel, Austin Peay State University's football coach the last six seasons, has submitted his resignation in order to become the tight ends coach with the Arizona Cardinals.
"I am excited about starting a new chapter in my coaching career," Christophel said. "I started thinking about this (coaching in the NFL), talking about this all the way back when I was in high school. What was I going to do with the rest of my life? If I couldn't play I wanted to coach at the highest level possible.
"This has become a dream come true."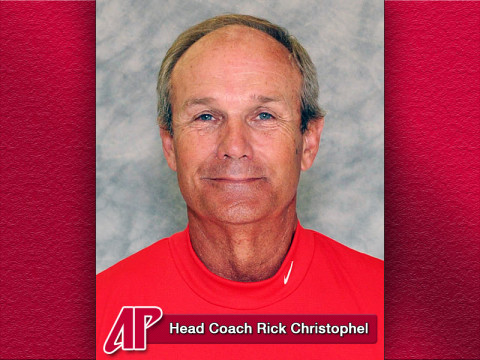 «Read the rest of this article»