Topic: Clarskville TN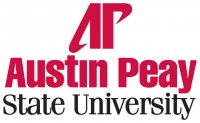 Clarksville, TN – Montgomery County Public Health Director Joey Smith ('99) was recently honored as one of the leaders in his field in the United States, and Austin Peay State University is proud to welcome Smith to campus as he discusses his successes and what he sees in the future of public health.
Smith's discussion will take place from 11:30am–12:30pm on April 8th in University Center room 305, located on the campus of the University.
«Read the rest of this article»
Tennessee State Representative Joe Pitts chosen by peers to serve as Secretary of the Tennessee Legislative Veterans Caucus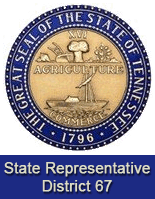 Nashville, TN – House Bill 800 (Rep Joe Pitts, D-Clarksville)/Senate Bill 56 (Sen Mark Green, R-Clarksville) would authorize students who are members of the National Guard or a Reserve unit of a branch of the United States military and who are eligible for the Tennessee Promise Scholarship, but cannot enroll in college in the fall term immediately following completion of high school due to certain military commitments, to enroll in the first term beginning after completion of such commitments without losing eligibility for the scholarship.
The bill passed the Education Administration and Planning Full Committee on Tuesday, March 10th and is currently in Finance, Ways and Means.
«Read the rest of this article»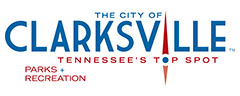 Clarksville, TN – The Clarksville Parks and Recreation Main Office and the Fort Defiance Interpretive Center will be closed Friday, March 6th. However, the Indoor Aquatic Center and all three Community Centers will open at 10:00am.
For more information on these facilities, please visit www.cityofclarksville.com.
Next Volunteer Orientation Class March 3rd

Clarksville, TN – Every single day, the American Red Cross helps people in emergencies.
Whether it's one displaced family, thousands of disaster victims, or providing care and comfort to an ill or injured service member or veteran or support to a military family member, the vital work is made possible by community volunteers.
«Read the rest of this article»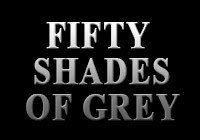 Clarksville, TN – It's finally here: opening weekend for Fifty Shades of Grey, "the hotly anticipated film adaptation of the bestselling book that has become a global phenomenon" (Fandango).
I confess that I didn't want to write this post, but as opening weekend crept closer and closer, it became more and more obvious that a lot of the folks who will be standing in line to see this film are Christians. And I can't keep silent about that. Therefore, this post is for believers (and not just women; according to MovieTickets.com, 80 percent of Valentine's Day tickets are being purchased by couples).
«Read the rest of this article»
Austin Peay (7-17/2-7) vs. Eastern Illinois (14-10/7-4)
Thursday, February 12th, 2015 | 5:15pm CT
Clarksville, TN | Dunn Center

Clarksville, TN – Both Austin Peay and Eastern Illinois have struggled since the two teams met in late January.
After the Governors victory, January 24th, they have come home to lose four straight and have fallen to 2-8 in the Ohio Valley Conference. Eastern Illinois, which entered that weekend unbeaten in the OVC, have gone 1-2 in league play since. But the 6-0 league start still has the Panthers solidly in third place in the OVC West.
«Read the rest of this article»

Clarksville, TN – On Sunday, January 18th, 2015 at 12:24am, there was a burglary at Lasaters Coffee & Tea at 894 Hwy 76, Suite 101. The photos provided show a male subject driving, what appears to be, a black 2010-2013 Kia Forte pull up behind the business.
The unknown subject then retrieves a crowbar from his trunk and attempts to pry the back door open to Lasaters and then attempts to pry a door open to a neighboring business (Raja Yoga).
«Read the rest of this article»
APSU Sports Information

Clarksville, TN – Austin Peay State University women's tennis team opens its 2015 spring season when it travels to Chattanooga, for a 1:00pm, Monday, match at the Manker Patten Tennis Club.
«Read the rest of this article»

Clarksville, TN – A few weeks before Christmas; on a cold December morning, a crowd gathered at the Coldwell Banker Conroy, Marable & Holleman office on Wilma Rudolph Boulevard.  15 Families had been selected to receive a wonderful Christmas gift. One child from each family would soon be boarding the Coldwell Banker Clarksville Olde Town Trolley to shop for Christmas presents for their families.
"It's great," said Mark Holleman. "I think it's fantastic. And like I said, I think the agents will receive as much out of taking these kids shopping, as the kids will get out of shopping for their families." The realtors mission was to give back to the community by ensuring that these kids and their families had a wonderful Christmas.
«Read the rest of this article»
APSU Sports Information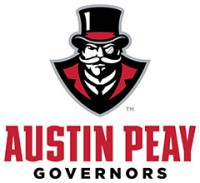 Clarksville, TN – The man known as "Coach" to many and mentor to many others has passed away.
Dr. George Fisher, who was associated with the Austin Peay athletics program from 1946-77 as a star Austin Peay player, standout coach and later as athletics director, died Saturday night. He was 90 years old.
Born July 9th, 1924, the Greenbrier, TN native came to Austin Peay in the mid-1940s and really never left, being involved with APSU and APSU athletics literally for the rest of his life.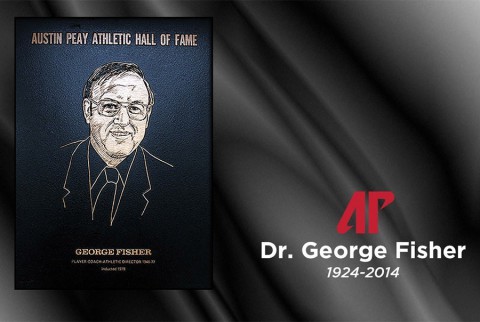 «Read the rest of this article»