Topic: Cleveland OH
Written by Matt Kamlet
NASA Armstrong Flight Research Center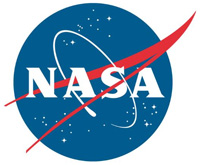 Edwards, CA – NASA has successfully applied a new technology in flight that allows aircraft to fold their wings to different angles while in the air.
The recent flight series, which took place at NASA's Armstrong Flight Research Center in California, was part of the Spanwise Adaptive Wing project, or SAW. This project aims to validate the use of a cutting-edge, lightweight material to be able to fold the outer portions of aircraft wings and their control surfaces to optimal angles in flight.
SAW, which is a joint effort between Armstrong, NASA's Glenn Research Center in Cleveland, or GRC, Langley Research Center in Virginia, Boeing Research & Technology in St. Louis and Seattle, and Area-I Inc. in Kennesaw, Georgia, may produce multiple in-flight benefits to aircraft in the future, both subsonic and supersonic.
«Read the rest of this article»
Tennessee Titans (3-3) vs. Cleveland Browns (0-6)
Sunday, October 22nd, 2017 | 1:00pm EDT/Noon CDT
Cleveland, OH | FirstEnergy Stadium | TV: CBS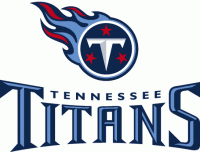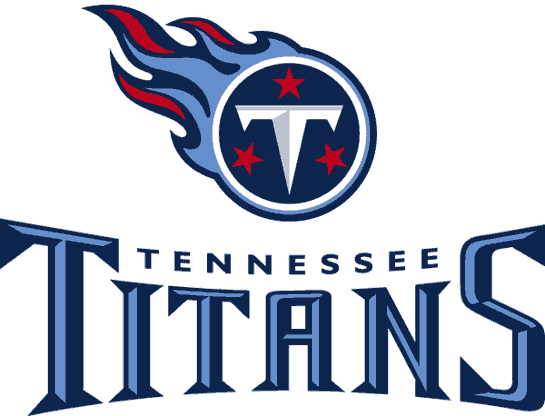 Nashville, TN – The Tennessee Titans (3-3) travel this week to face the Cleveland Browns (0-6). Kickoff at FirstEnergy Stadium (capacity 67,431) is scheduled for 1:00pm EDT/Noon CDT on Sunday, October 22nd, 2017.
This is the first of four consecutive games for the Titans against teams from the AFC North. Following a Week 8 bye, they will host consecutive contests against the Baltimore Ravens (November 5th) and Cincinnati Bengals (November 12th) before visiting the Pittsburgh Steelers (November 16th).
«Read the rest of this article»
Written by Jimi Russell
NASA Glenn Research Center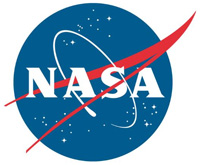 Cleveland, OH – Can you imagine flying from New York to Los Angeles in half the time?
Think about it. Commercial flight over land in a supersonic jet would mean less time in-flight; less time in a cramped seat next to your new, and probably unwanted, best friend; fewer tiny bags of peanuts; and more time at your destination.
Couldn't Concorde do that? Nope. Concorde, which last flew in 2003, utilized 1950s technology, was only supersonic over the ocean and was deemed too noisy to fly over people.
«Read the rest of this article»
Written by Sgt. 1st Class Eliodoro Molina
U.S. Forces Afghanistan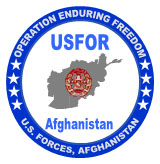 Bagram Airfield, Afghanistan – The Basic Leader Course is currently being held on Bagram Airfield, Afghanistan for the first time. The first accelerated two week course began on June 26th and will end on July 9th, 2017.
One hundred and eighty soldiers from across Afghanistan will no longer have to worry about attending the BLC as soon as their deployment is over thanks to the efforts of United States Forces Afghanistan and the Mobile Training Team from Fort Bliss, Texas.
«Read the rest of this article»
NASA Headquarters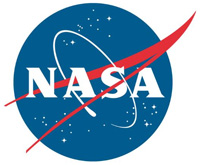 Washington, D.C. – Mastering the intricacies of controlling matter at the nanoscale level is part of a revolutionary quest to apply nanotechnology to benefit industrial processes. A key element of that technology is the use of carbon nanotubes.
Carbon nanotubes are small hollow tubes with diameters of 0.7 to 50 nanometers and lengths generally in the tens of microns. While ultra-small, carbon nanotubes offer big-time attributes.
For instance, materials can be manufactured that exhibit superior strength but are still extremely lightweight. Think in terms of 200 times the strength and five times the elasticity of steel. For good measure, add in that they offer highly-efficient electrical and thermal conductivity.
«Read the rest of this article»
Written by Jan Wittry
NASA's Glenn Research Center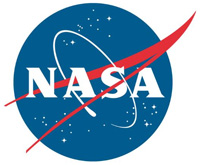 Cleveland, OH – Car, truck, train and aircraft manufacturers have made great strides in recent years to reduce fuel consumption, resulting in consumer savings and lower emissions. With NASA's help, the aircraft industry is striving to increase fuel efficiency even more.
One way to do that is to create new aircraft engine designs. Engineers at NASA's Glenn Research Center in Cleveland are testing a new fan and inlet design, commonly called a propulsor, which could increase fuel efficiency by four to eight percent more than the advanced engine designs airlines are beginning to use.
«Read the rest of this article»
Written by Nancy Smith Kilkenny, ATS
NASA Glenn Research Center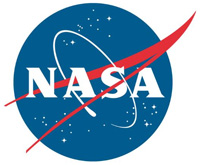 Cleveland, OH – When human explorers embark on the journey to Mars, they need to know the natural conditions of the red planet before they arrive.  That's why NASA sends rovers to the surface of Mars to photograph the landscape and operate scientific experiments to understand the habitat for humans or other kinds of life.
One of those future rover missions may host the Martian Aqueous Habitat Reconnaissance Suite (MAHRS), a set of five instruments that can take surface measurements in the search for habitable environments.
«Read the rest of this article»
Written by DC Agle
NASA's Jet Propulsion Laboratory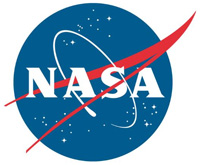 Pasadena, CA – NASA has selected Aerojet Rocketdyne, Inc. of Redmond, Washington, to design and develop an advanced electric propulsion system that will significantly advance the nation's commercial space capabilities, and enable deep space exploration missions, including the robotic portion of NASA's Asteroid Redirect Mission (ARM) and its Journey to Mars.
The Advanced Electric Propulsion System (AEPS) contract is a 36-month cost-plus-fixed-fee contract with a performance incentive and total value of $67 million. Work performed under the contract could potentially increase spaceflight transportation fuel efficiency by 10 times over current chemical propulsion technology, and more than double thrust capability compared to current electric propulsion systems.
«Read the rest of this article»
Written by Dwayne Brown
NASA Headquarters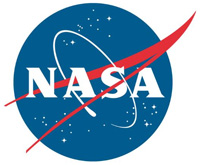 Washington, D.C. – The first U.S. production in nearly 30 years of a specialized fuel to power future deep space missions has been completed by researchers at the Department of Energy's Oak Ridge National Laboratory (ORNL) in Tennessee.
The production of 50 grams of plutonium-238 -roughly the mass of a golf ball – marks the first demonstration in the United States since the Savannah River Plant in South Carolina ceased production in the late 1980s.
«Read the rest of this article»

Clarksville, TN – Judy Molnar, a seasoned information technology professional, was recently named associate vice president and chief information officer (CIO) for Information Technology at Austin Peay State University.
Charles Wall previously served as the University's CIO, but he retired in May after 43 years of service to APSU.
«Read the rest of this article»