Topic: Cleveland TN
Clarksville-Montgomery County has Second Highest Gas Prices in Tennessee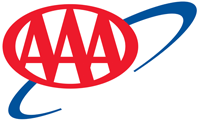 Tampa, FL – Tennessee gas prices averaged $2.31 per gallon on Sunday, after dropping 8 cents during the past week. The biggest weekly discounts were seen in Cleveland (-12 cents), Johnson City (-12 cents), and Chattanooga (-10 cents)
The state average has declined for 35 consecutive days, falling a total of 28 cents during that time. Although Tennessee gas prices are 27 cents less than a month ago, the state average remains 19 cents higher than this time last year.
«Read the rest of this article»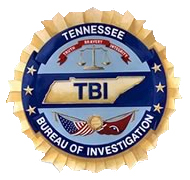 Nashville, TN – A Tennessee statewide AMBER Alert has been issued by the Tennessee Bureau of Investigation on behalf of the Cleveland, Tennessee Police Department for 10-year old Yazmin Linares Medina, a Hispanic female who stands 5'2″ and weighs 100 pounds.
Yazmin has brown hair and brown eyes and was last seen wearing a white shirt and green/brown shorts. She was carrying a black jump rope and was last seen around 8:20pm EST, walking in the area of Parker Street and 20th Street in Cleveland.
If you have any information on the whereabouts of Yazmin, please call Cleveland P.D. 911 or TBI at 1.800.TBI.FIND.
«Read the rest of this article»
Written by Joe Pitts
Tennessee State Representative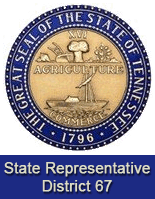 Nashville, TN – The IMPROVE Act, Tennessee Governor Bill Haslam's proposal to fund critical infrastructure projects and offer local government the option to fund transportation needs passed the House of Representatives on Wednesday.
The more than six hour debate saw House members carefully and thoroughly consider dozens of amendments and counter proposals to the IMPROVE Act. At the end of the debate, the bill cleared the House by a narrow margin.
"I have been out front and very public about my disappointment in our State government's neglect, in recent years, to address our over-burdened roads, highways and dangerous bridges with a responsible funding plan."
«Read the rest of this article»
Written by Joe Pitts
Tennessee State Representative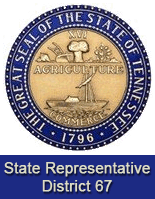 Nashville, TN – On Monday April 10th, I was honored to recognize Mr. Gordon Wayne Miller on the occasion of his retirement. Mr. Miller is the current executive director of the Tennessee Organization of School Superintendents (TOSS). Prior to coming to TOSS, he enjoyed a 27 year career at Lenoir City Schools.
HB 500 sponsored by Tennessee State Representative Joe Pitts, has passed the Full Senate and Full House and is on its way to the Governor for his signature. This legislation was requested by members of the Board of Osteopathic Examination to increase members' per diem reimbursement for their meetings.
These volunteers spend precious time away from their medical practice, seeing patients, to provide guidance and oversight of Doctors of Osteopathic Medicine.
«Read the rest of this article»
Tennessee (8-5, 1-0 SEC) vs. Arkansas (11-2, 0-1 SEC)
Tuesday, January 3rd, 2016 | 5:30pm CT
Knoxville, TN | Thompson-Boling Arena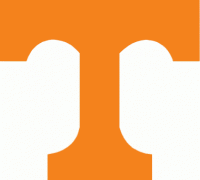 Knoxville, TN – Tennessee chases its first 2-0 start to SEC play since 2010 when it welcomes Arkansas to Thompson-Boling Arena on Tuesday night for a 5:30pm CT tip on SEC Network.
The Vols (8-5, 1-0 SEC) opened SEC play last week, picking up an 83-73 road win at Texas A&M. UT got a balanced team effort offensively with four players finishing in double figures. Lamonte Turner led the way with 14 points and true freshman Grant Williams chipped in 12 points to go along with five rebounds and a school-record-tying six blocks.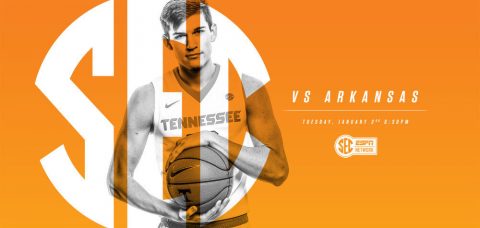 «Read the rest of this article»

Clarksville, TN – The Clarksville metropolitan statistical area (MSA) ranked 19th in the nation for fastest job growth. A report released today from 24/7 Wall Street, a Delaware-based financial news company, studied employment and job growth from October 2015 to October 2016 for 387 metro areas and announced the top 25 U.S. cities.
The Clarksville MSA added more than 4,700 jobs, an increase of 4.61%, with total jobs at 106,811 in October 2016.
«Read the rest of this article»

Crossville, TN – The participants in Tennessee's 2016 elk hunt were announced at the August meeting of the Tennessee Fish and Wildlife Commission which concluded Friday. The TFWC was also presented a preview of next year's 2016-17 proposed commercial fishing regulations, and update on recommendations for cervid deer carcass importations as they pertain to states with chronic wasting disease (CWD).
Tennessee began its elk hunt in 2009 with the participants selected from a computer draw. At its May meeting, the TFWC approved the addition of an archery only elk hunt which will be held October 3rd-7th.
«Read the rest of this article»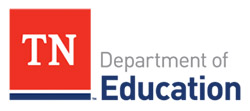 Nashville, TN – The Tennessee Department of Education announced today the launch of the statewide ACT Senior Retake Opportunity that provides every eligible high school senior, meaning any public school student who took the ACT as a junior, the ability to retake the ACT free of charge on Saturday, October 22nd, regardless of socioeconomic status.
Tennessee's historical ACT data indicate that students who retake the ACT typically increase their composite score by one to three points.
«Read the rest of this article»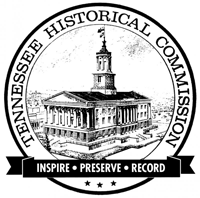 Nashville, TN – The Tennessee Historical Commission has awarded 31 grants from the federal Historic Preservation Fund to community and civic organizations for projects that support the preservation of historic and archaeological resources.
"Tennessee's treasured historic places make our state unique and contribute to our quality of life," said Patrick McIntyre, state historic preservation officer and executive director of the Tennessee Historical Commission. "These grants will help protect the sites for future generations to study and enjoy."
«Read the rest of this article»
AT&T Gigabit Speeds also now available to Businesses in 22 Tennessee Communities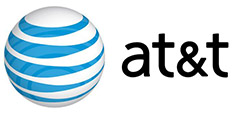 Nashville, TN – AT&T1 is bringing gigabit internet speeds to Clarksville and even more businesses in 22 Tennessee communities. With AT&T Business Fiber, more businesses can download and upload up to 1 gigabit per second (Gbps).2
"For years, as a result of the pro-business policies that have been pursued by our elected leaders at the state and local levels, AT&T has provided Gigabit and multi-Gigabit connections to businesses across Tennessee, helping to spur business success and job creation," said Joelle Phillips, president of AT&T Tennessee.  "With the increased speeds now available through AT&T Business Fiber, AT&T employees have shown yet another example of how we are innovating to increase connectivity to businesses in urban and rural areas alike."
«Read the rest of this article»