Topic: Cleveland TN

Nashville, TN – For the second consecutive year, four of the five participants recorded harvests in the Tennessee Elk Hunt held October 20th-24th at North Cumberland Wildlife Management Area.
In the Tennessee Youth Elk Hunt, held the weekend of October 25th-26th, the participant had a harvest for the third in as many years since the hunt was established. Robert L. Goodner, a 14-year old from Cleveland was the first boy selected for the youth hunt. «Read the rest of this article»

Clarksville, TN – In the history, or timeline, of any university there are mileposts that dot the progress of that institution over the years and Austin Peay State University is no different.
One of those events will occur June 30th, as Alisa White will assume the leadership role of president of the university – taking over for Tim Hall, who served in that capacity the past seven years.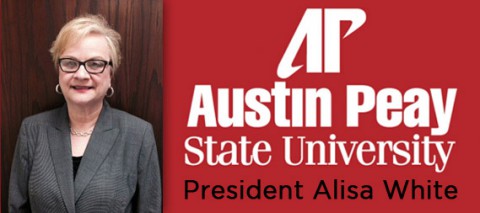 «Read the rest of this article»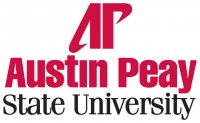 Clarksville, TN – The Office of Student Affairs at Austin Peay State University honored leadership and service by individual students, student organizations, faculty and staff at its annual Student Organization and Leader Awards Program on April 16th.
The purpose of the program is to recognize students, student organizations, faculty and staff who have made significant contributions throughout the year both on and off campus, Director for Student Affairs Programs Tammy Bryant said. «Read the rest of this article»
Habitat International CEO Jonathan Reckford to speak at Governor's Reception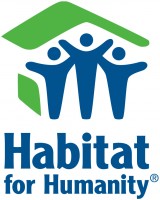 Nashville, TN – Habitat for Humanity is celebrating its 35th anniversary in the State of Tennessee with a reception at the Governor's Residence Thursday, October 24th from 6:00pm to 8:00pm where Jonathan T.M. Reckford, CEO of Habitat for Humanity International, will be presenting special recognition to significant supporters whose partnership has contributed so greatly in helping the Habitat for Humanity reach this milestone.
Tennessee ranks fourth in the number of new Habitat for Humanity homes built nationwide.
«Read the rest of this article»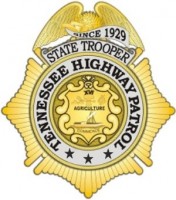 Nashville, TN – In just the first six months of this year, 10 children have lost their lives in the United States due to hyperthermia. That's why the Tennessee Highway Patrol is educating the public on the dangers of leaving children in unattended vehicles. State Troopers are urging motorists to take extra precautions as temperatures rise throughout the summer months.
In 2012, there were 32 juvenile vehicular hyperthermia fatalities nationwide. Of that figure, five of the hyperthermia-related deaths were in Tennessee. Those deaths occurred in Nashville (8/7/12), Smyrna (8/2/12) and Cleveland, Tennessee (6/28/12). (Source: San Francisco State University).
«Read the rest of this article»
Tobacco Quitline Billboards to be placed in Clarksville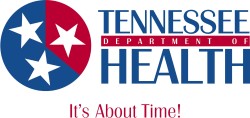 Nashville, TN – Measuring ten feet tall and 20 feet wide, it will be hard for Tennesseans to miss seeing new billboards across the state that promote the toll-free Tennessee Tobacco QuitLine.
While the size is impressive, the graphic message is even more so. It features a young mother cuddling an infant while holding a burning cigarette; the accompanying text reads: "Jenny smokes two packs a day. So does her mom."

«Read the rest of this article»

Clarksville, TN – Clarksville's only locally owned franchise, Lasaters Coffee and Tea, has announced the opening of it's Cleveland Tennessee store.
This new franchise is owned by HAZ LLC and operated by Zack and Heather Gates.  Zack Gates is a retired military veteran who has served in Afghanistan and was stationed at Fort Campbell, Kentucky prior to his retirement.  He served at Fort Bragg D. Company 2-505 Parachute Infantry Regiment 82nd Airborne, and, Fort Campbell 101st Airborne Division 159th Aviation Brigade Pathfinder Company with a rank of Staff Sergeant.
«Read the rest of this article»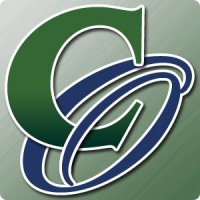 Clarksville, TN –  One of the many reasons so many people enjoy our website is that we're local folks who know our community. We're not trying to be anything we're not.  While so many websites continue to follow the failing newspaper model, Clarksville Online has and always will be reliable source of local news, sports, religion, opinion and more.  Those who contribute to our site know that they have the freedom to share their opinions without restriction, or corporate influence.
Refreshing isn't it? «Read the rest of this article»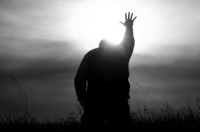 I started my morning with prayer (good time). Then, I ate (good food). Then, I praised the Lord on the way to LASATERS® in Cleveland this morning (Great Peace). Ahh, a great start to a great day! And THEN, I got on facebook. Wow. What the was I thinking? I should have known better.
The first post I saw was a status of a friend requesting prayer for her sister who is deathly ill. The next few posts I saw were political. That's enough to take a peaceful, joy-filled morning, and throw it out the window. I've been guilty of this, I know it, by adding more frustration with our political and economical climate in a post than I should have. But, this morning, was a little more than I could bear. I knew better. I knew that it was time to quickly close that window and turn on more worship music – in a hurry! «Read the rest of this article»

Nashville, TN – The Tennessee Department of Safety and Homeland Security is using Apple iPad technology in its state driver service centers to help improve wait times for customers who need to renew or replace driver licenses.
The department has installed 72 iPad kiosks, called ASSETS (automatic self-service electronic terminals), inside 26 driver service centers across Tennessee, primarily located in the state's urban areas. Customers who visit specified driver service centers to simply renew or replace a lost driver license may use a special application installed on the iPads to quickly complete and pay for the transaction using a credit or debit card.
«Read the rest of this article»