Topic: CMCSS
Austin Peay Sports Information Office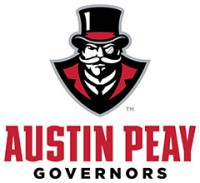 Clarksville, TN – For nearly seven decades, Governors Stadium has served as the home of Austin Peay State University football and track and field teams. But nothing in those 68 years compares to the stadium transformation that occurred since the 2013 Governors football campaign ended.
A ceremonial demolition of Governors Stadium began following the November 19th contest against Southeast Missouri. Despite the coldest winter in recent time, including ice conditions that shut down the University for three days, the construction crew lost just one day of work.
«Read the rest of this article»
Clarksville, TN – In response to the Army's recent Supplemental Programmatic Environmental Assessment (SPEA), Clarksville Mayor Kim McMillan, joined by Montgomery County Mayor Carolyn Bowers and Clarksville Area Chamber of Commerce Executive Director Melinda Shepard, sent public comments on behalf of Clarksville-Montgomery County describing the significant impact a troop reduction could have on the community. «Read the rest of this article»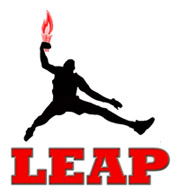 Clarksville, TN – L.E.A.P. organization is planning their next youth excursion to see the bright lights and big city of New York. The purpose of this trip is to provide entertainment combined with education and exposure to places and events for participating L.E.A.P. youth.
It will be a whirlwind trip scheduled from July 8th, 2015 to July 12th, 2015.
L.E.A.P, which stands for Leadership, Enlightenment, Academic Achievement, and Perseverance, also teaches its members about Outreach, Responsibility, and Growth.
«Read the rest of this article»

Clarksville, TN – Barksdale Elementary School is kicking off the school year right with the help of Partner in Education, First Advantage Bank. New Apple iPads and an Apple charging station have been donated to the school.
«Read the rest of this article»

Clarksville, TN – It is that time of year again when children return to school.
Clarksville Montgomery County School System (CMCSS) classes start on Wednesday, August 6th, 2014 with half a day classes. The first full day is Friday, August 8th, 2014.
The Clarksville Police Department wants to remind everyone of the following rules of the road and information to ensure that we have a safe 2014-2015 school year.
«Read the rest of this article»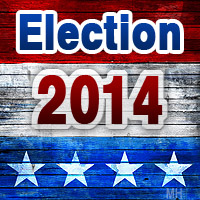 Montgomery County, TN – Montgomery County Mayor Carolyn Bowers was born and raised in Clarksville-Montgomery County. She graduated from Clarksville High School, then attended Austin Peay State University where she received her Bachelor and Masters Degrees. For 29 years, she taught high school business and computer classes in the school system. It was something she enjoyed and loved to do.
Serving as Montgomery County Trustee for two terms before becoming Montgomery County Mayor gave her experience with the county budget and the revenue end. As mayor, she began working on the expenditure end as well as managing the revenues and the bonds that you sell to fund capital projects.
«Read the rest of this article»
Governor's Square Mall is gearing up for the Back-to-School shopping season with new stores, fun events and great savings!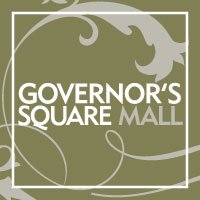 Clarksville, TN – Just in time to find the perfect first day outfit, Governor's Square Mall has two new stores opening around Tax Free Weekend, August 1st-3rd!
Charlotte Russe will be opening near Center Court and tween store Justice is currently being remodeled to include the new addition of BROTHERS with clothing for boys between the ages of 7 and 14.
Our annual Back-to-School Fair and Fashion Show is scheduled for Saturday, July 26th, noon–5:00pm. «Read the rest of this article»

Clarksville, TN – Are you looking to get involved in the community while making new friends and connections? Junior Auxiliary of Clarksville is looking for women for the upcoming 2014-15 Provisional Class.
To be eligible for membership in JA of Clarksville, women must be at least 21-years-old and with a residency in Montgomery County for 9 months or longer. Women interested in membership should contact Junior Auxiliary at JAofclarksville@gmail.com with their full name, age, mailing address, and phone number, no later than July 31st. «Read the rest of this article»

Clarksville, TN – The Clarksville Area Chamber of Commerce is pleased to announce the 2014-2015 Chamber Board of Directors.
The Chamber elects new leadership each fiscal year, with the fiscal year running from July 1st, 2014 to June 30th, 2015.
«Read the rest of this article»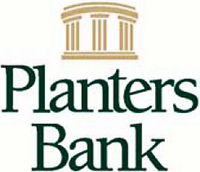 Clarksville, TN – Artist Frank Lott will show an exhibit of watercolors at the Planters Bank-Hilldale Gallery on Thursday, July 3rd – Wednesday, August 6th. Both original watercolors and prints will be on display. Framed and unframed prints will be available for sale.
Lott has been a Clarksville resident since 1973 after graduation from Murray State University. In 1978 he and partner Jeff Bibb founded BLF Marketing, a company that provides marketing, advertising and public relations services to clients throughout the Southeast.
«Read the rest of this article»