Topic: CMCSS

Clarksville, TN – Over the next four years, Clarksville-Montgomery County will host five high economic impact AAU Basketball Championships bringing in a total of $8.9 million of revenue. The 2015 event will be held this upcoming July 10th-15th.
The community will welcome the 2015-2018 Amateur Athletic Union (AAU) 10U Boy's Basketball National Championships as well as the 2016 AAU 6th Grade Girl's National Championships. In total, over 15,000 visitors will pass through to be a part of, or watch, the games. The 2017-2018 boy's tournaments were recently awarded to the team at Visit Clarksville after a rigorous bid process. «Read the rest of this article»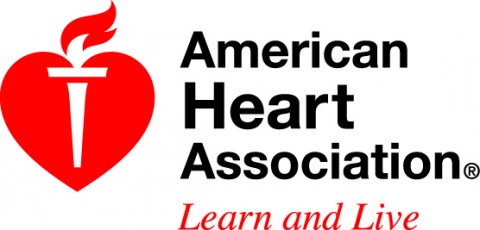 Nashville, TN – The schoolroom lesson for February: heart health starts early.
During February, American Heart Month, nearly 400 schools and more than 170,000 students in the region covering 45 counties in Middle Tennessee will be teaching heart health and the importance of physical activity to students with the help of the American Heart Association.
«Read the rest of this article»
Local Coupon Book Continues In The Fifth Year To Help Clarksville Schools Raise Money and Local Families With Big Savings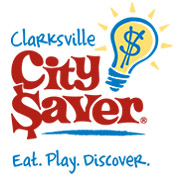 Clarksville, TN – For the fifth consecutive year, The Clarksville-Montgomery County School System and Education Foundation have partnered together to sponsor the City Saver Education Funding Campaign that will run now until February 13th, 2015.
Last year's campaign raised over $200,000 for local schools and the Education Foundation.
During this year's campaign, all Clarksville-Montgomery County elementary and middle school students will be selling the new 2015 Clarksville City Saver coupon book, which contains thousands of dollars in savings at over 200 local favorite restaurants, attractions and retail stores.
«Read the rest of this article»

Montgomery County, TN – Clarksville-Montgomery County Schools (CMCSS) will have a two-hour delayed opening tomorrow, Thursday, January 8th, 2015 due to frigid temperatures.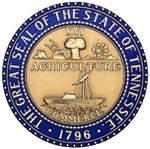 Clarksville, TN – Tennessee Governor Bill Haslam announced on Thursday that the North Tennessee Workforce Board will receive $992,037 as part of the Labor Education Alignment Program (LEAP) competition.
LEAP is a state effort focused on increasing opportunities for Tennessee residents to obtain a certificate or degree beyond high school that is aligned with the needs of the workforce in their communities. It is also part of the Governor's Drive to 55 initiative to equip 55 percent of Tennesseans with a college degree or certificate by 2025.
«Read the rest of this article»

Montgomery County, TN – The Clarksville Montgomery County School Board has decided to change the start time for their formal Board meetings to 6:00pm beginning with the January 13th, 2015 formal session. This is intended to be a permanent change.
All CMCSS School Board meetings will begin at 6:00pm unless announced otherwise.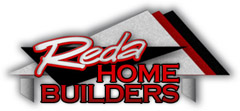 Clarksville TN – As you are out shopping for your families please pick up a few extra items for those who may be less fortunate this year.
Maybe a Mom or Dad lost their job. Maybe an unexpected bill came in and there's just not as much money to provide this year.
So many of us have been single parents and know what it feels like to do without to provide for our kids. And let's not forget all the discussions this year about downsizing at Fort Campbell and in Clarksville, we never know what the future holds for any of us.
«Read the rest of this article»
Clarksville, TN – The Clarksville High School Cheerleading Booster Club will be holding their inaugural 5K Rivalry Run Sunday, December 14th in the Industrial Park at 2:00pm.
Students, alumni, faculty, and parents of CMCSS high schools are encouraged to come out and participate in a fun run, representing their school by dressing in school colors.
The most flamboyantly dressed runner wins a prize as well as the school with the most in attendance will win a cash prize and some other items.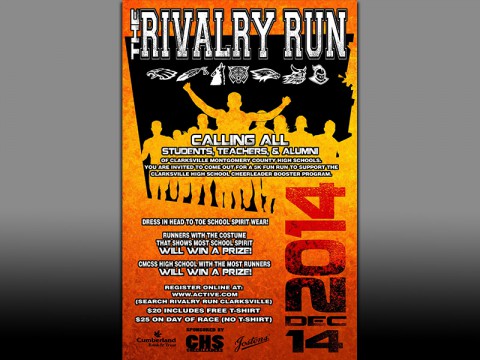 «Read the rest of this article»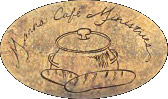 Clarksville, TN – Manna Café Ministries will host its fifth annual Thanksgiving dinner at Burt-Cobb Community Center (1011 Franklin Street) on Thanksgiving Day. Dinner will be served at 6:00pm.
For those who need a ride to the event, Manna Cafe will run shuttles from their regular meal sites (the Policing Precinct on New Providence Boulevard. and the CMCSS parking lot on Crossland Avenue between Gracey and Central Street). «Read the rest of this article»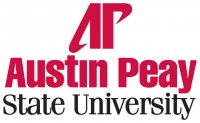 Clarksville, TN – Latin is very much a living language on the campus of Austin Peay State University, as Classics at APSU recently hosted its annual Classics Day event for area high school students.
The all-day event brought together a record 144 students from Montgomery County high schools for a day of activities centered on the languages of the ancient world. Gathered at the APSU Morgan University Center, faculty members and current APSU students gave lectures on their studies of classic languages, with students also taking part in a skit promoting this year's theme of the study of Latin.
«Read the rest of this article»