Topic: Cocke County
Tennessee State Troopers Will Strictly Enforce No Refusal Law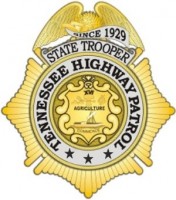 Nashville, TN – Tennessee Department of Safety and Homeland Security Commissioner Bill Gibbons and the Tennessee Highway Patrol's Colonel Tracy Trott are reminding citizens to expect a "No Refusal" and high-visibility, safe driving enforcement campaign during the 2012 Thanksgiving Holiday period. The "No Refusal" enforcement will begin at 6:00pm, Wednesday, November 21st and end at midnight, Sunday, November 25th.
The "No Refusal" law allows law enforcement officials to seek search warrants for blood samples in cases involving suspected impaired drivers. The goal is to deter impaired driving and reduce fatal crashes on Tennessee roadways.  The Thanksgiving Holiday marks the third "No Refusal" enforcement effort, following campaigns over the Fourth of July and Labor Day holiday periods.
«Read the rest of this article»
TDA Foresters stress importance of Not Moving Firewood to help Slow Spread

Nashville, TN – Emerald Ash Borer, an invasive insect that destroys ash trees, has recently been found in Smith and Jefferson counties. Smith is the first county in Middle Tennessee where EAB has been found. Both cases have been confirmed by USDA.
While Jefferson County is adjacent to previously quarantined areas where EAB has been confirmed, the find in Smith County was of particular concern because of the distance the insect was found from the already quarantined areas in East Tennessee. The location in Smith County where four EAB were caught is at Cordell Hull Lake in the Elmwood/Granville area.
«Read the rest of this article»
Special Saturday Service will cease after March 3rd, County Clerk Partners to stop issuing Voter Photo ID on March 12th

Nashville, TN – The Tennessee Department of Safety and Homeland Security is encouraging voters this week to obtain photo IDs for voting purposes at no cost before the Tennessee Presidential Primary elections on March 6th.
The department will open certain driver service centers across the state this Saturday for voter photo identification issuance only. March 3rd will be the last opportunity for registered voters to take advantage of this special Saturday service.
Additionally, March 12th will be the final day the Department of Safety & Homeland Security's county clerk partners will issue voter photo IDs at no cost. «Read the rest of this article»

Nashville, TN – A record black bear harvest was established in the 2011 hunting seasons, the Tennessee Wildlife Resources Agency reports. The new mark surpasses the previous mark of 573 that was set in 2009.
Hunters harvested a total of 581 bears, surpassing the previous record of 566 set in 2009. The third all-time high for a year was 446 in 2008.
This year's record harvest is up from the 301 bears harvested in 2010. Hunters have harvested at least 300 bears in the state for the past seven years. «Read the rest of this article»

Nashville, TN – Tennesseans who suffered losses due to severe spring weather have about six weeks remaining to apply for assistance. August 9th is the last day the Federal Emergency Management Agency will accept applications for individual assistance.
State and federal officials continue to encourage anyone with damage or other losses in the disaster-designated counties to register. "You may think you don't need assistance, but you could later have disaster related losses," said TEMA Director James H. Bassham "Registration with FEMA is free. It's better to get your name in the system before the August 9th deadline. After that date, it will be too late." «Read the rest of this article»
Benefit claims must be filed within 30 days

Nashville, TN – The Tennessee Department of Labor & Workforce Development announced Disaster Unemployment Assistance (DUA) benefits are now available for workers in Dyer, Lake, Obion, Shelby and Stewart counties as a direct result of severe storms, straight-line winds, tornadoes and flooding for the incident period beginning on April 19th, 2011, and continuing. The declaration number is FEMA-1979-DR.
"As expected, a second disaster declaration has been issued by FEMA to address the damage, destruction and hardship caused by the flood waters of the Mississippi River," stated Labor Commissioner Karla Davis. "It will take some time and a lot of hard work to recover, but labor staff is ready to provide assistance through regular unemployment and Disaster Unemployment Assistance."  «Read the rest of this article»
Bledsoe, Cocke, Johnson, McMinn, Monroe and Rhea added to declaration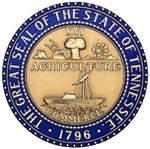 Nashville, TN – Tennessee Gov. Bill Haslam announced today the federal government has approved six additional counties to receive federal assistance as a result of the severe storms, flash flooding and tornadoes that struck the state April 25th through April 28th, 2011.
Bledsoe, Cocke, Johnson, McMinn, Monroe and Rhea counties have been approved in the individual assistance category. «Read the rest of this article»
Program to Provide Improved Access to Tennessee Rivers and Streams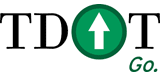 Nashville, TN – The Tennessee Department of Transportation and the Tennessee Wildlife Resource Agency are excited to announce the launch of a new program designed to improve access to Tennessee's waterways. The Park and Float Program will increase recreational opportunities across the state by providing parking areas and access points at rivers and streams along the state's roadways. 

Under the Park and Float initiative, TDOT and TWRA established a list of candidate streams and rivers for the program. Some of the locations have been created at existing bridges, while others will be created when a TDOT bridge project is initiated on a stream or river on the Park and Float candidate waters list. Many of the newly created access areas will require minimal construction because bridge projects often have haul roads that will simply be left in place. «Read the rest of this article»
Tennessee in Motion is a monthly column by Tennessee Department of Transportation Commissioner Gerald Nicely
The video of a Tennessee mountainside crashing down onto U.S. 64 in Polk County on November 10th was indeed spectacular and made national news. A rockslide that closed I-40 in North Carolina has also garnered its share of headlines and impacted thousands of motorists. With clean-up at both sites expected to take months, these events show the impact rockslides in mountainous areas can have on our transportation system, local economies and the commuters who rely on these routes.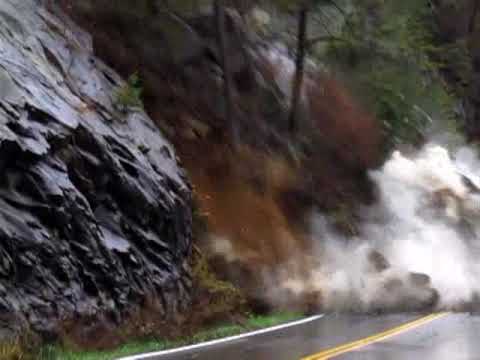 Given Tennessee's terrain and the vagaries of weather and other factors, the threat of such rockslides is ever present. Several years ago, TDOT began implementing a Rockfall Mitigation Program to address these transportation pitfalls. The program first identifies potential rockfall sites, and then assigns a hazard rating to each location. The hazard rating is based on the potential for a rockfall event and the impacts to travelers and surrounding communities. «Read the rest of this article»