Topic: Coffee County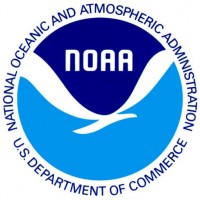 Nashville, TN – A strong cold front will move across Middle Tennessee late this afternoon and evening, bringing with it widespread activity and the possibility of severe storms.
Given the highly-sheared, weakly-unstable environment expected ahead of the front, the primary threats are severe straight-line winds and isolated tornadoes.
Moisture will also be abundant, so heavy rainfall will occur in several locations, and localized flooding is therefore possible. «Read the rest of this article»
Port Royal area under Flood Advisory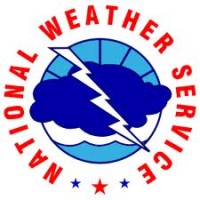 Clarksville, TN – The National Weather Services has announced that a deep southerly flow of tropical moisture combined with an unusually strong upper level low will bring several more rounds of showers and thunderstorms to the Clarksville-Montgomery County area through early Sunday morning as a deep southerly moisture feed continues across Middle Tennessee and an upper level low moves just north of the region.
Additional rounds of showers and isolated thunderstorms will be possible through early Sunday morning.
«Read the rest of this article»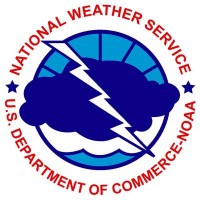 Clarksville, TN – A Severe Thunderstorm Watch has been issued until 3:00am for the following Tennessee Counties:
Anderson County, Bedford County, Benton County, Bledsoe County, Bradley County, Campbell County, Cannon County, Cheatham County, Claiborne County, Clay County, Coffee County, Cumberland County, Davidson County, De Kalb County, Dickson County, Fentress County, Grainger County, Grundy County, Hamilton County, Hickman County, Houston County, Humphreys County, Jackson County, Knox County, Lewis County, Loudon County, Macon County, Marion County, Marshall County, Maury County, Mcminn County, Meigs County, Montgomery County, Morgan County, Overton County, Perry County, Pickett County, Putnam County, Rhea County, Roane County, Robertson County, Rutherford County, Scott County, Sequatchie County, Smith County, Stewart County, Sumner County, Trousdale County, Union County, Van County, Buren County, Warren County, White County, Williamson County, and Wilson County.
«Read the rest of this article»

Nashville, TN – For over a decade, the Middle Tennessee city of Manchester in Coffee County has hosted one of the most popular live music events in the country – the annual Bonnaroo Music and Arts Festival.
The festival is a four-day, multi-stage music festival held on a 700-acre farm.  Thousands of people from all over the country make the yearly trip to attend the festival, and Manchester becomes their temporary home for several days in June.
As in years past, over 80,000 music lovers are expected to attend this year's festival, which kicks off Thursday night, June 13th, and winds down Sunday night, June 16th. «Read the rest of this article»
Top Ten Most Wanted reward now stands at $2500 for information leading to arrest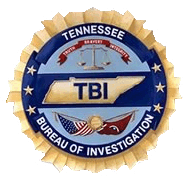 Nashville, TN – The Tennessee Bureau of Investigation today increased the reward for the remaining at large fugitive wanted for the murder of a Franklin County man in March 2013. Information leading to the arrest of David Gordon Jenkins now stands at $2,500.
Jenkins, 46, last known address 3554 Asbury Road, Manchester, is wanted by the Franklin County Sheriff's Office and TBI for one count of first degree murder and one count of felony murder for the beating death of 26-year-old Corey Nathaniel Matthews.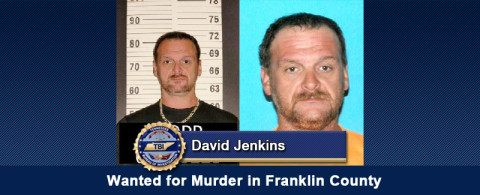 «Read the rest of this article»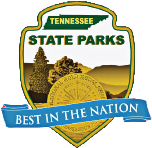 Nashville, TN – The Tennessee Department of Environment and Conservation's Division of Natural Areas will host two guided day hikes at Middle Tennessee natural areas on Saturday, January 26th, including excursions to Short Springs State Natural Area in Coffee County and Virgin Falls State Natural Area in White County.
On the Short Springs hike, hikers will pass beautiful waterfalls on scenic trails. Virgin Falls has one of Tennessee's best-loved hiking trails. «Read the rest of this article»
Tennessee State Troopers Will Strictly Enforce No Refusal Law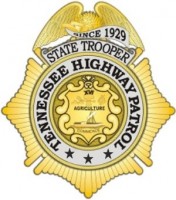 Nashville, TN – Tennessee Department of Safety and Homeland Security Commissioner Bill Gibbons and the Tennessee Highway Patrol's Colonel Tracy Trott are reminding citizens to expect a "No Refusal" and high-visibility, safe driving enforcement campaign during the 2012 Thanksgiving Holiday period. The "No Refusal" enforcement will begin at 6:00pm, Wednesday, November 21st and end at midnight, Sunday, November 25th.
The "No Refusal" law allows law enforcement officials to seek search warrants for blood samples in cases involving suspected impaired drivers. The goal is to deter impaired driving and reduce fatal crashes on Tennessee roadways.  The Thanksgiving Holiday marks the third "No Refusal" enforcement effort, following campaigns over the Fourth of July and Labor Day holiday periods.
«Read the rest of this article»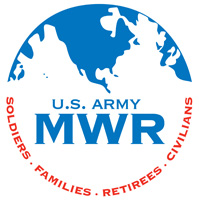 Fort Campbell, KY – I know that it's the time of year when people start thinking about the great food they'll be eating during the holidays but all of that eating can come with a dose of guilt. Let Outdoor Recreation Adventure Programs keep you up and active so you can enjoy your holiday meal.
On November 10th, you can join Outdoor Rec for a Short Spring Day Hike. This trip is scheduled to last from 8:00am until 4:00pm. Ages 12 and up are invited to participate. The cost is $20.00 per person with transportation provided. «Read the rest of this article»
Focus on Farm and Forest Issues, Rural Development Opportunities

Nashville, TN – The Tennessee Department of Agriculture is hosting a series of listening sessions across the state in April and May for farmers, forest landowners and agribusinesses. The purpose of the meetings is to hear stakeholder concerns about current issues and to explore opportunities for developing our rural economy and increasing farm and forest income.
"We want to be available to our producers, landowners and agribusinesses to hear their concerns and to get their input on how to enhance our rural communities and economy," Agriculture Commissioner Julius Johnson said. "This is also about ongoing efforts to look at how we, as an agency, can provide better service and be more responsive to challenges and opportunities. «Read the rest of this article»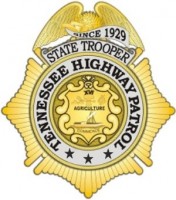 Nashville, TN – The Tennessee Highway Patrol named Trooper Dwayne Stanford the 2011 Trooper of the Year at an award ceremony held Thursday evening. This marks the second consecutive year Trooper Stanford, a third generation State Trooper, has earned the honor. He was also recognized in Tennessee Governor Bill Haslam's State of the State address in January.
Additionally, seven other State Troopers received Trooper of the Year honors in their respective districts. Awards were also given to the Investigator of the Year and Interdiction Trooper of the Year, while 10 troopers were also recognized for their DUI enforcement. «Read the rest of this article»