Topic: cold weather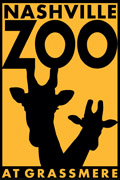 Nashville, TN – There are now even more roo's to encounter at Nashville Zoo's Kangaroo Kickabout exhibit. Up to six of the Zoo's nine female kangaroos are carrying joeys, and several have reached the stage in development where they are poking out of their mothers' pouches and can be seen by guests.
"We have been waiting with anticipation for a joey sighting since confirming the first pregnancy in April," said Kacie Cummings, Contact Areas Supervisor. "Our joeys range in age from one month to six months, so getting the opportunity to see them at the different stages of development throughout the next year will be exciting for our guests."
«Read the rest of this article»
Written by Rob Gutro
NASA's Goddard Space Flight Center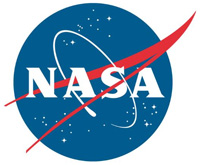 Greenbelt, MD – As icy cold Canadian air settled over the eastern two-thirds of the U.S. bringing snow and bitter cold, NOAA's GOES-East satellite captured this infrared view of what looks like a frozen blanket over the region.
NOAA's GOES-East satellite provides visible and infrared images over the eastern U.S. and the Atlantic Ocean from its fixed orbit in space.
In an infrared image taken on November 18th at 12:30 UTC (7:30am EST), the cold air over the eastern and central U.S. appears to look like a blanket of white, but it's not all snow.
«Read the rest of this article»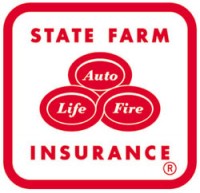 Bloomington, IL – Freezing temperatures are on the horizon. While you're thinking about keeping your animals and tender vegetation safe, you should also be making sure frozen pipes won't ruin your home.
A frozen pipe can cause thousands of dollars of damage in a short period of time.
If a pipe does freeze and burst, make sure everyone in your home knows where the main water shutoff valve is. «Read the rest of this article»
Tennessee State Fire Marshal's Office: "Stay ahead of the cold snap"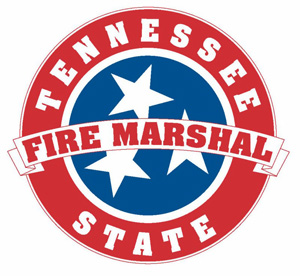 Nashville, TN –  Did you know that when the first cold snap of the fall season occurs, a wave of home fires usually follows? The State Fire Marshal's Office is urging Tennesseans to take fire safety precautions now in preparation for the colder nights making way into the state.
"With colder temperatures come more opportunities for residential fires," says State Fire Marshal Gary West. "We begin using heating sources that have been dormant for many months, and this can lead to fire safety issues. Prepare for the heating season early to reduce your family's risk of a home fire." «Read the rest of this article»
APSU Sports Information

Clarksville, TN – With temperatures not breaking the freezing mark, Austin Peay State University's softball home doubleheader scheduled for noon Thursday at Cheryl Holt Field versus Trevecca University has been pushed back to Friday, starting at 1:00pm.
«Read the rest of this article»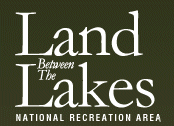 Golden Pond, KY – Electric, phone, and water services have been restored at Land Between The Lakes (LBL) National Recreation Area.
The Administrative Office, Wranglers Campground, and the Golden Pond Visitor Center and Planetarium have reopened. The Elk & Bison Prairie will remain closed until ice-packed road conditions improve. «Read the rest of this article»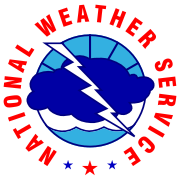 Clarksville, TN – The National Weather Service reports that freezing fog and slick area roads are likely Monday night, February 3rd  and Tuesday morning, February 4th.
Temperatures have already started to fall below freezing over most of Middle Tennessee and by 9:00pm, everyone will be below freezing.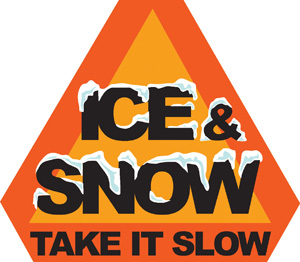 «Read the rest of this article»

Clarksville, TN – High electric bills continue to be a concern for Clarksville Department of Electricity (CDE Lightband) customers.
CDE wants to assure you that they only bill for the amount of electricity that flows through your meter, which they read each and every month, whether physically or electroncially. «Read the rest of this article»

Nashville, TN - Record breaking cold weather has swept much of the Southeast U.S. over the past few days. Areas that are normally mild have been faced with freezing temperatures which has resulted in many car accidents and stranded travelers across several states. As always, the Red Cross is there to help.
"We are currently working to assist stranded passengers at Greyhound stations in Nashville and Memphis with food, shelter and personal hygiene items," said David Kitchen, Regional Disaster Program Officer.  "Some of these people may have been stranded for over 24 hours and we want to ensure that their emergency needs are being met." «Read the rest of this article»
Keep pipes warm to maintain sprinkler systems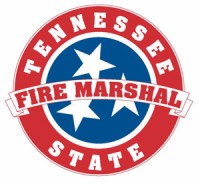 Nashville, TN – As the weather again rushes to or below zero, the State Fire Marshal wishes to remind building owners that it is important to take steps to prevent freeze-ups of water-based fire protection systems, such as automatic fire sprinkler systems.
"While designers and installers of sprinkler systems take into account the variety of seasonal temperatures during installation, normal precautions should be taken to keep both the building and the fire sprinkler system warm," said Commissioner and State Fire Marshal Julie Mix McPeak. "Like with all water-containing pipes, freezing temperatures can cause pipes to break or leak, resulting in problems during operation in the event of a fire.  As we have seen, freezing temperatures outside also make it more difficult to utilize external sources for fire suppression, increasing the importance of the building's internal systems." «Read the rest of this article»