Topic: cold weather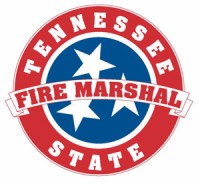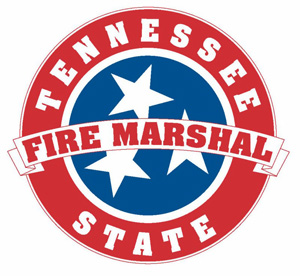 Nashville, TN – As cold weather sweeps across Tennessee, home and business owners may rely on portable generators during occasional power outages to operate their electrical equipment such as heating units, computers, water pumps and lighting.
While portable generators can provide a quick fix, they can also pose unseen hazards that can have long-lasting effects. The State Fire Marshal's Office reminds residents that following some basic tips can ensure safe generator use every time.
«Read the rest of this article»

Nashville, TN – As the temperatures plummet and the icy conditions take hold, the Tennessee Department of Agriculture is urging citizens to take steps to keep livestock safe and healthy.
"Most livestock tolerate cold weather well," state veterinarian Dr. Charles Hatcher said. "However, extreme temperature changes can have a dramatic impact on an animal's health and performance."
Access to fresh water is a must. Stock tanks and ponds should be monitored closely and any ice should be broken if freezing occurs. «Read the rest of this article»
11 Tennesseans tragically lost to hypothermia since start of 2015

Nashville, TN – The Tennessee Department of Health is urging Tennesseans to stay warm and protect themselves, friends and family members from deadly hypothermia as another round of severe cold weather impacts the state.
A preliminary review of January and February 2015 fatalities indicates more than one-third of 30 cold weather-related deaths in Tennessee have been attributed to hypothermia, caused when the body's core temperature drops to unsafe levels.
«Read the rest of this article»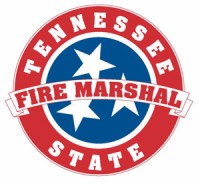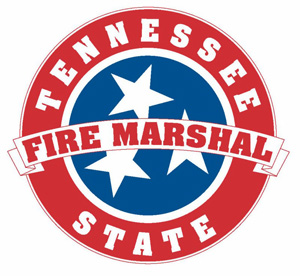 Nashville, TN – As sub-zero temperatures continue to linger across Tennessee for the remainder of the week, the State Fire Marshal's Office urges residents to stay safe when using portable heaters to keep warm.
Portable heaters, which are commonly used during winter, can sometimes lead to tragedy. An estimated 900 portable heater fires in homes are reported to U.S. fire departments each year, according to the U.S. Fire Administration.
«Read the rest of this article»
Clarksville, TN – The emergency shelter at the Burt-Cobb Community Center will remain open through Saturday night.
"Over the last week, our community overcame several obstacles to make sure there was adequate shelter space for people who needed a place to stay," said Clarksville Mayor Kim McMillan. "The accumulation of ice and snow combined with the current frigid temperatures made road conditions extremely hazardous." «Read the rest of this article»
Written by Heather Jensen
Tennessee Department of Transportation Community Relations Officer – Region 3

Nashville, TN – Today, Tennessee Department of Transportation crews will continue to clear the interstates, with focus on the shoulders and ramps. TDOT continues to be challenged by frigid temperatures, especially on elevated roadways and in areas that do not receive sunlight.
«Read the rest of this article»

Murfreesboro, TN – Freezing temperatures are on the horizon.
While you're thinking about keeping your animals and tender vegetation safe, you should also be making sure frozen pipes won't ruin your home.
A frozen pipe can cause thousands of dollars of damage in a short period of time.
«Read the rest of this article»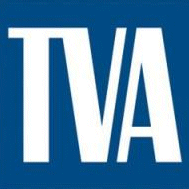 Knoxville, TN – Mother Nature appears ready to remind the Tennessee Valley that it is still winter this week as multiple masses of cold air are forecast to blanket the area from Tuesday night through Friday.
With the drop in temperatures comes an increase in power use and, ultimately, utility bills, but consumers can limit those increases by taking a few simple steps.
"Small changes can make a big difference, such as lowering your home thermostat from 68 to 67 degrees," said Jacinda Woodward, senior vice president of Transmission and Power Supply for the Tennessee Valley Authority. "One degree of temperature really won't affect the comfort of your home, but that small reduction can mean a savings of 3 percent on your power bill." «Read the rest of this article»
Clarksville, TN – Clarksville Mayor Kim McMillan is announcing that the Burt-Cobb Community Center in Clarksville will continue to provide emergency shelter through noon Thursday, February, 19th, 2015.
"Yesterday, based on predictions about the weather, we announced that we would evaluate the shelter need on Tuesday," said Mayor McMillan. "It's one thing to plan based on predictions and another to respond to a known situation." «Read the rest of this article»

Murfreesboro, TN – Severe winter weather can touch many areas that wouldn't normally have to deal with it. Historically bad weather means the potential to be stranded on the road rises exponentially.
Nearly all drivers could improve what is in their trunk to be better prepared for roadside emergencies. A survey by State Farm and KRC Research shows two-thirds of drivers (67 percent) had some sort of "junk" in their trunk ranging from car detailing equipment to toys and used food or drink containers.
«Read the rest of this article»