Topic: cold weather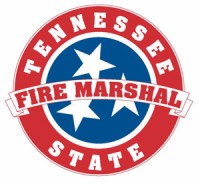 Nashville, TN - As sub-zero temperatures continue to linger across Tennessee for the remainder of the week, the State Fire Marshal's Office urges residents to stay safe when using portable heaters to keep warm.
Portable heaters, which are commonly used during winter, can sometimes lead to tragedy. An estimated 900 portable heater fires in homes are reported to U.S. fire departments each year, according to the U.S. Fire Administration.
«Read the rest of this article»
Clarksville, TN – The emergency shelter at the Burt-Cobb Community Center will remain open through Saturday night.
"Over the last week, our community overcame several obstacles to make sure there was adequate shelter space for people who needed a place to stay," said Clarksville Mayor Kim McMillan. "The accumulation of ice and snow combined with the current frigid temperatures made road conditions extremely hazardous." «Read the rest of this article»
Written by Heather Jensen
Tennessee Department of Transportation Community Relations Officer – Region 3

Nashville, TN – Today, Tennessee Department of Transportation crews will continue to clear the interstates, with focus on the shoulders and ramps. TDOT continues to be challenged by frigid temperatures, especially on elevated roadways and in areas that do not receive sunlight.
«Read the rest of this article»

Murfreesboro, TN – Freezing temperatures are on the horizon.
While you're thinking about keeping your animals and tender vegetation safe, you should also be making sure frozen pipes won't ruin your home.
A frozen pipe can cause thousands of dollars of damage in a short period of time.
«Read the rest of this article»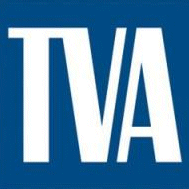 Knoxville, TN – Mother Nature appears ready to remind the Tennessee Valley that it is still winter this week as multiple masses of cold air are forecast to blanket the area from Tuesday night through Friday.
With the drop in temperatures comes an increase in power use and, ultimately, utility bills, but consumers can limit those increases by taking a few simple steps.
"Small changes can make a big difference, such as lowering your home thermostat from 68 to 67 degrees," said Jacinda Woodward, senior vice president of Transmission and Power Supply for the Tennessee Valley Authority. "One degree of temperature really won't affect the comfort of your home, but that small reduction can mean a savings of 3 percent on your power bill." «Read the rest of this article»
Clarksville, TN – Clarksville Mayor Kim McMillan is announcing that the Burt-Cobb Community Center in Clarksville will continue to provide emergency shelter through noon Thursday, February, 19th, 2015.
"Yesterday, based on predictions about the weather, we announced that we would evaluate the shelter need on Tuesday," said Mayor McMillan. "It's one thing to plan based on predictions and another to respond to a known situation." «Read the rest of this article»

Murfreesboro, TN – Severe winter weather can touch many areas that wouldn't normally have to deal with it. Historically bad weather means the potential to be stranded on the road rises exponentially.
Nearly all drivers could improve what is in their trunk to be better prepared for roadside emergencies. A survey by State Farm and KRC Research shows two-thirds of drivers (67 percent) had some sort of "junk" in their trunk ranging from car detailing equipment to toys and used food or drink containers.
«Read the rest of this article»
Austin Peay Sports Information

Clarksville, TN – Austin Peay State University's baseball team will not play its Sunday contest in the Governors Challenge due to cold weather.
In addition, Niagara has elected not to play its Sunday contest. Instead, South Dakota State and Northern Illinois will play a noon contest to conclude the Governors Challenge event at Raymond C. Hand Park.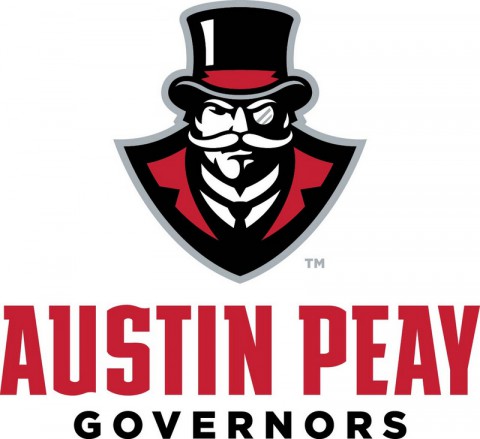 «Read the rest of this article»
Written by Rob Gutro
NASA's Goddard Space Flight Center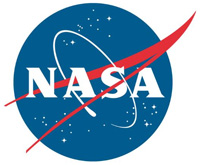 Greenbelt, MD – Some of the coldest air of the 2014-2015 winter season was settling over the eastern two-thirds of the U.S. on February 13th, 2015. That Arctic air mass brought wind chills from below zero to the single numbers from the Midwest to the Mid-Atlantic.
Despite the cold on the surface, infrared NASA satellite imagery revealed even colder temperatures in cloud tops associated with the air mass.
NOAA's GOES-East satellite provided a visible and infrared picture of the clouds associated with the Arctic air mass, as they stretched from the eastern Dakotas to the Mid-Atlantic region.
«Read the rest of this article»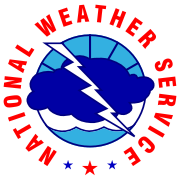 Nashville, TN – The National Weather Service (NWS) says there will be at least three periods of weather this weekend and into the first part of next week that will bring some type of significant weather to the Clarksville-Montgomery County area as well as Middle Tennessee.
As early as Saturday afternoon, a cold front will sweep into the Mid-State. There will be snow chances behind this front Saturday evening, with up to a half inch possible on the plateau and a dusting to a quarter inch for the rest of the area.
«Read the rest of this article»