Topic: cold weather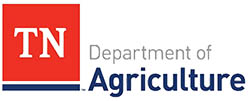 Nashville, TN – Tennessee's eagerly-anticipated strawberry season is a month away, but the frigid weekend forecast has many growers watching the weather and covering their crops.
Some areas of the state will experience temperatures dipping into the 20s. Tennessee strawberry growers are accustomed to cold snaps and say they are prepared to keep this year's crop on target without significant damage.
«Read the rest of this article»
Montgomery County, TN – The Clarksville-Montgomery County School System has announced that because of continued frigid temperatures forecast for Thursday and Friday, schools will be on a one-hour delay for both days.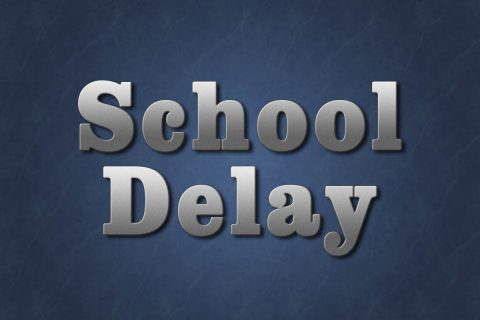 «Read the rest of this article»
Clarksville Fire Stations, Recreation Centers serve as Warming Centers
Clarksville, TN – Clarksville Fire Stations and City Recreation Centers are serving as temporary warming centers for people who need emergency relief from the severe cold that is expected to grip Middle Tennessee for the next several days.
Clarksville Police Department officers also are on the lookout for people who may need assistance and shelter during the cold spell.
«Read the rest of this article»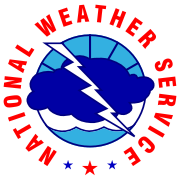 Nashville, TN – The National Weather Service has issued another wind chill advisory for Clarksville-Montgomery County as well as parts of Middle Tennessee for midnight tonight through noon Tuesday. Cold Arctic air will persist across the area.
Another night of cold air with sub zero wind chills is expected tonight. Wind chill values will bottom out around 8 below zero.
Very cold wind chills expected. The cold wind chills will cause frostbite in as little as 30 minutes to exposed skin. Expect wind chills to range from 10 above zero to 10 below zero for portions of Middle Tennessee.
«Read the rest of this article»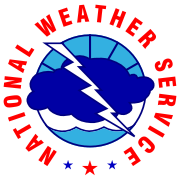 Nashville, TN – The National Weather Service reports cold arctic air will persist across Clarksville-Montgomery County as well as Middle Tennessee tonight, New Year Day and into Tuesday.
Steady winds ushering in this cold air will begin to drop wind chill values below zero New Years Eve with some locations approaching -5 degrees by midnight.
By the morning hours of New Years Day, most of the mid-state may see wind chill values below -5 degrees.
«Read the rest of this article»

Clarksville, TN – CDE Lightband reminds everyone that winter temperatures bring on higher electric bills. With December's average high temperatures in the mid-forties, and eight days of temperatures in the teens, your heating system has been running.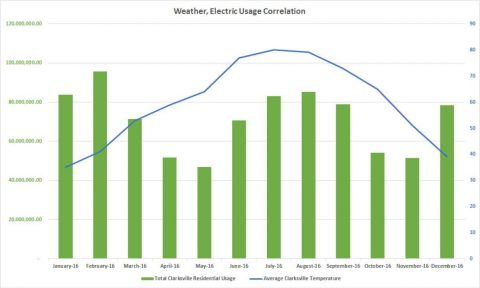 «Read the rest of this article»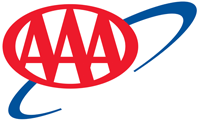 Tampa, FL – Motorists saw little change at the pump last week. Compared to a week ago, average prices remained the same in Florida, and rose 1-cent in Georgia and Tennessee.
"Frozen gas prices are a good sign that we could soon see some relief at the pump," said Mark Jenkins, spokesman, AAA – The Auto Club Group. "Now that the holidays are over and cold weather is moving across much of the country, gasoline demand should drop, and prices could too."
«Read the rest of this article»
American Heart Association Rapid Access Journal Report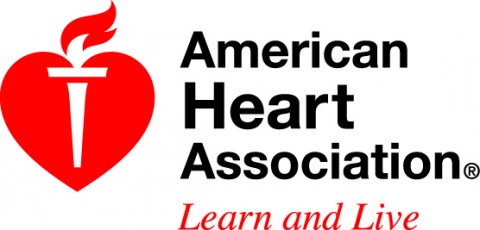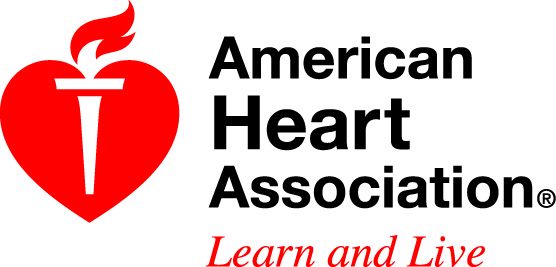 Dallas, TX – Heart-related deaths spike during Christmas, but the effect may have nothing to do with the cold winter season, according to new research in Journal of the American Heart Association, the Open Access Journal of the American Heart Association/American Stroke Association.
"Spikes in deaths from natural causes during Christmas and New Year's Day has been previously established in the United States," said Josh Knight, B.Sc., study author and research fellow at the University of Melbourne in Australia.
«Read the rest of this article»

Nashville, TN – As freezing temperatures and harsh weather grip much of the nation, the American Red Cross urges eligible donors to make an appointment to give blood or platelets to help meet the constant need for blood this winter.
Millions of people are expected to take to the roads, rail and air to celebrate the season, which can cause fewer donors to be available and lead to a decline in blood and platelet donations.
«Read the rest of this article»

Clarksville, TN – Last night, November 20th, 2016 around 11:00pm, when it was about 25 degrees outside, Clarksville Police Department Field Training Officer Ronnie Brown and the recruit he is training, CPD Officer Douglas Terrill, found a 4 to 5-month-old puppy roaming around in the elements.
FTO Brown—"The poor little girl was freezing."
FTO Brown then took her to his sister-in-law's house for the night.
«Read the rest of this article»