Topic: College Street
Clarksville, TN – Trees and power lines were knocked down by high winds late Thursday and early Friday across the city, while heavy rains forced water over roadways in some low-lying areas.
Emergency management officials said Clarksville saw from 6 to 7.5 inches of rain overnight, and winds with gusts up to 44 mph. The rain was pushing the Red River and the Cumberland River to flood stage. Localized flash flooding was occurring along the creeks and streams that flow into the rivers.
«Read the rest of this article»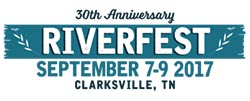 Clarksville, TN – Join the City of Clarksville and Budweiser along the banks of the Cumberland River to celebrate Clarksville's river heritage and the 30th anniversary of the annual Riverfest Celebration, September 7th-9th, 2017.
This free, three-day music and arts festival features three stages of diverse local and nationally known entertainers and cultural groups, plus delicious food and fun for the entire family.
«Read the rest of this article»

Clarksville, TN – Clarksville's third annual Welcome Home Veterans parade is scheduled for Saturday, September 16th, 2017 at 10:00am in historic downtown.
"Originally created to honor Vietnam Veterans, the parade now a tribute by Vietnam Veterans to all American Heroes. This is a day for families, friends and all citizens to salute the service and sacrifices made by America's Military," said Visit Clarksville Board Chairman Jerry Allbert.
«Read the rest of this article»

Clarksville, TN – Individuals may order a 3′ x 5′ United States flag in honor, in memory or as a tribute to a loved one as part of Clarksville's upcoming Welcome Home Veterans Celebration, September 13th-17th, 2017. All flags will be displayed in the Field of Honor – Veterans Tribute at Beachaven Vineyards and Winery, 1100 Dunlop Lane, September 14th-17th.
«Read the rest of this article»
New art program lets kindness rock Clarksville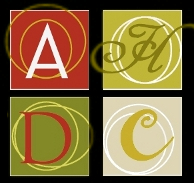 Clarksville, TN – Clarksville's children, along with a fair number of adults, are adding to the city's public art inventory—one rock at a time.
And they are engaging in random acts of kindness as they offer others the joy of a chance rock discovery.
In a trend that is sweeping the nation, Clarksvillians are painting rocks—big rocks, little rocks, smooth rocks, backyard rocks—and hiding them around town for others to find, keep, re-hide, or substitute with a painted rock of their own.
Rita Arancibia, founder of Arts for Hearts, is harnessing this movement in that organization's Clarksville Kindness Rocks project to promote random acts of kindness using art as a creative way to touch people.
«Read the rest of this article»

Clarksville, TN – The Clarksville Area Chamber of Commerce will host Jimmy Blackmon at a Power Breakfast on Wednesday, July 19th, 2017. The event begins at 7:30am and will be held at the Riverview Inn, 50 College Street.
Blackmon is among the most combat experienced leaders of the modern era.
«Read the rest of this article»

Clarksville, TN – The Eyes of Freedom: Lima Company Memorial is the latest addition to the many events that have become part of Welcome Home Veterans Week in Clarksville, Tennessee September 13th-17th, 2017.
This traveling memorial depicts the fallen Marines and Navy Corpsman of Columbus, OH based Lima Company 3/25, one of the most heavily engaged units of Operation Iraqi Freedom.
«Read the rest of this article»

Clarksville, TN – Visit Clarksville, in conjunction with the Montgomery County Veterans Coalition, is proud to host its third annual Welcome Home Veterans event September 13th-17th, 2017.
Multiple activities will be happening during the five-day period to celebrate and honor veterans, with an emphasis on Vietnam veterans.
«Read the rest of this article»

Clarksville, TN – On May 18th and 19th, the Austin Peay State University Board of Trustees will host its summer meetings on the APSU campus.
The Board's Business and Finance Committee, its Academic Policies and Programs/Student Life Committee, and its Audit Committee will meet at 1:30pm that Thursday, and the full Board will meet at 9:00am on Friday, May 19th.
«Read the rest of this article»
School zone signs come down, other changes planned
Clarksville, TN – The City of Clarksville Street Department is making changes to the speed limit, traffic signals and signage and on College Street from Red River Road to Riverside Drive, which includes the area of heavy pedestrian traffic around Austin Peay State University.
«Read the rest of this article»