Topic: College Street

Clarksville, TN – On December 20th, 2013, Agents from the Tennessee Alcohol Beverage Commission (TBAC) and the Clarksville Police Department's Special Operations Unit (SOU) conducted alcohol compliance checks on businesses in Clarksville.
This is part of an ongoing operation to ensure that businesses in Clarksville are in compliance with State and City Law regulating the sales of alcohol. «Read the rest of this article»

Clarksville, TN – On Wednesday, November 13th, 2013, SAFE: Soldiers and Families Embraced presented Col. (R) Ted Crozier, US Army, with the inaugural SAFE Community Heroes Award to recognize Col. Crozier's passionate work for Soldiers, veterans and family members.
The award was the Inaugural Community Heroes Award and will in years to come awarded by SAFE to honor those who work tirelessly for our military, veterans and their families.
«Read the rest of this article»
Clarksville, TN – The Clarksville Department of Electricity reports a large outage that affects approximately 620 customers.
It affects the following areas: Clarksville Academy, Kraft Street to New Providence Boulevard, Frosty Morn Drive, Riverside Drive, North 2nd to College Street, Spring Street, McClure Street, Jefferson Street, Cumberland Terrace, North 1st Street (High Point Row) and the surrounding areas.
There are some scattered outages throughout the city as well – there are crews on site trying to restore power as quickly as possible.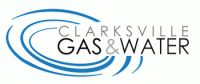 Clarksville, TN – Clarksville Gas and Water has turned off water service on Drane Street from College Street to Marion Street to repair a water main leak. Water service is also off on College Street from Home Avenue to North Seventh Street. The repair work is anticipated to be finished by approximately 3:00am.
A section of Drane Street near the College Street intersection is closed to traffic.

Clarksville, TN – The Clarksville Area Chamber of Commerce announces upcoming events and announcements for the month of November.
Upcoming events include the Chamber's Annual Veterans Day Breakfast at the Austin Peay State University Morgan Center, and the November Business After Hours which will be held at James Corlew Chevrolet on College Street. «Read the rest of this article»


Fort Campbell, KY – During The Home Depot Foundation's 3nd annual Celebration of Service campaign that runs from September 11th to Veterans Day, The Home Depot associates are completing projects to transform the homes and lives of veterans across the country.
During these two months, their associates will complete more than 350 service projects to benefit veterans and their families.
«Read the rest of this article»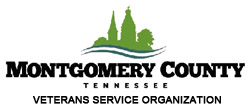 Montgomery County, TN – The Clarksville-Montgomery County Veterans Day Parade will take place on Saturday, November 9th, with pre-parade ceremonies set for 9:00am in front of the historic courthouse (south side) on Third Street in Downtown Clarksville.
Keynote speaker is Mary Ross, national commander of Women Veterans of America, with remarks by Montgomery County Mayor Carolyn Bowers and Clarksville Mayor Kim McMillan.
«Read the rest of this article»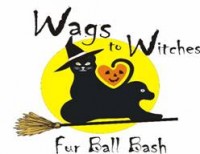 Clarksville, TN – The Humane Society of Clarksville Montgomery County is hosting the 6th Annual Wags to Witches Fur Ball Bash Saturday, October 19th, 2012 at the Riverview Inn from 7:00pm to midnight.
Tickets are now on sale at any Cumberland Band & Trust branch through October 17th. Tickets are $50.00 each. «Read the rest of this article»

Clarksville, TN – On Friday, September 5th 2013 at 9:34am, Officer S. Holman responded to a vehicle crash at the intersection of College Street and 9th Street.
The driver of the Cheverolet Tahoe, Joseph Denver Hines, stated that he was traveling north on College Street, when the driver of the Mercury Grand Marquis, Edwin S. Harris, turned left in front of him towards 9th Street. «Read the rest of this article»
Clarksville, TN – There will be lane closures on Riverside Drive for Clarksville's Riverfest through September 7th. Traffic will be slower moving than usual during this time period, so we recommend drivers plan alternate routes or give themselves plenty of time to travel to their destination.
Free parking will be available at Austin Peay State University's Dunn Center parking lot. Bus service will be running every 30-45 minutes to shuttle patrons to the Riverfest gates on Saturday only, beginning at 9:30am and continuing until the park closes.
«Read the rest of this article»